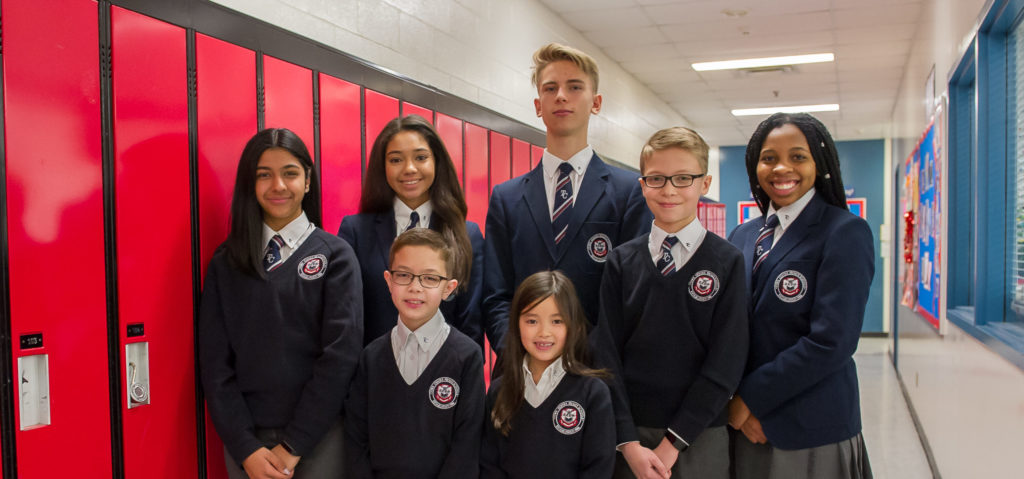 What to Expect this September at TCPS
The safety of our students and staff is our top priority. Over the summer we have put together a detailed re-opening plan that will allow students to return to class and continue with their studies in a safe, controlled environment. We are happy to be able to share this plan with you.
Below are links to Town Centre Private Schools' Return to School Re-Opening Plan 2020 for our Pre-School, Elementary and High School Divisions. These documents detail the new policies and procedures that will be in place in September to protect the health, safety and well being of our students and staff alike. The Return to School Re-Opening Plan 2020 was developed based on guidance from the Ontario Ministry of Health, the Ontario Ministry of Education, York Region Public Health Services and the Hospital for Sick Children, among other sources. The comprehensive plan will allow students to return to school in a safe and healthy manner.
We have implemented a number of new policies and procedures for September, including classroom cohorts, new drop off and pick-up procedures, and mandatory masks for students in grades 4 and higher. As mandated by the Ministry of Education, parents will not be allowed to access the classrooms. Parents should discuss these changes with their children in advance so that students will be prepared for the first day of school in September. Once in school, our staff will continue to provide students with guidance on the new policies and procedures.

Register Now For September – spaces are limited
Thank you to all parents who have already registered for the new school year. If you have not yet registered your child, we recommend that you do so as soon as possible. Spaces are limited this year, due to cohorting and social distancing restrictions. Class placements are not guaranteed, and requests may not be possible.
To complete your child's registration, please visit the following pages for detailed instructions on how to register.
Remote Learning
Registration Deadline: Friday, August 21st
Medical professionals across Canada have repeatedly recommended that students should return to class in September, to support their mental and emotional well-being. Nevertheless the school recognizes that some parents may be hesitant to return their children to in-class instruction at this time. To support parents, the school has a Remote Learning program available, for students in Preparatory, Senior Preparatory and Grades 1 to 12.
Note: The deadline to register for Remote Learning is Friday, August 21, 2020
To allow the school to set-up for September, the deadline to register for Remote Learning is Friday, August 21, 2020. The cost of our Remote Learning program remains the same as the regular school year. The Remote Learning program does not include a before-school or after-school care component. Details of our Remote Learning program are included in our Return to School Re-Opening Plan 2020.
For parents who wish their children to continue with in-class instruction, no action is necessary.
To pre-register your child for Remote Learning, follow the click on the link below to our Remote Learning Pre-Registration page for the form and submission instructions.
Questions or Concerns
If you have any questions about the new COVID-19 protocols or how to register, please feel free to contact us at 905-474-3434 (pre-school to grade 1), or 905-470-1200 (grades 2 to 12) or email us at info@tcmps.com.
We look forward to seeing everyone again in September!