2021 University Acceptance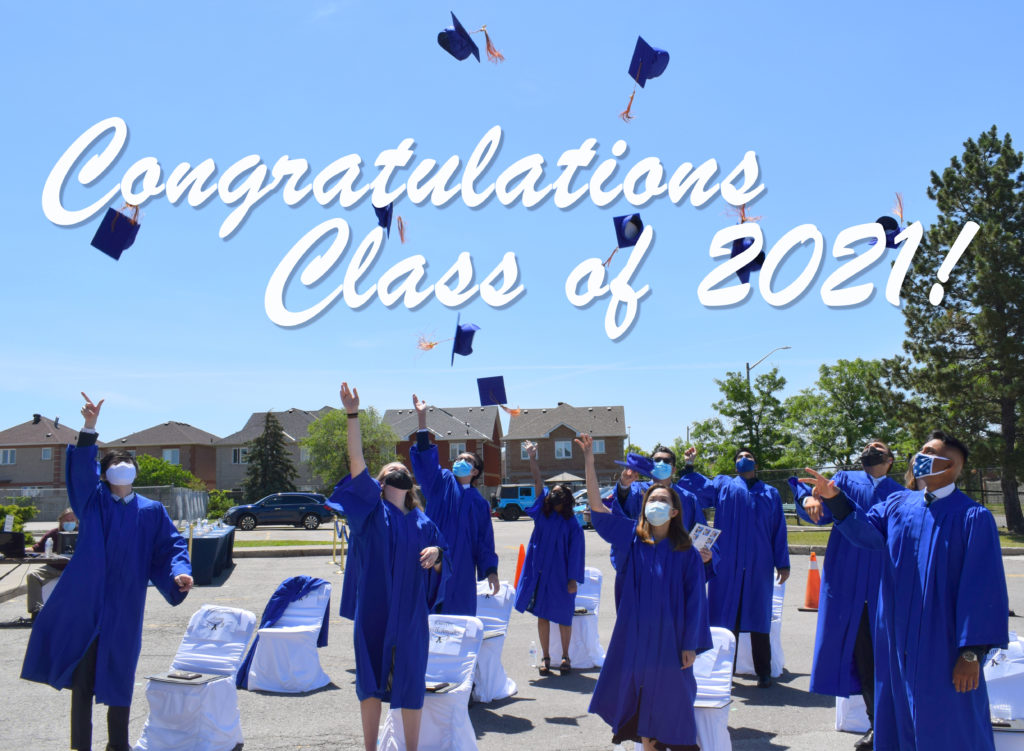 At the end of June, we proudly said farewell to the Graduating Class of 2021 and wished them all the best as they embark on their post-secondary pursuits. Students graduating from Town Centre Private Schools' High School division have traditionally been successful in their university endeavours, with 100% of our graduates, who apply to university, being accepted. This year's graduating class has been awarded $44,000 in scholarships.
On behalf of Town Centre Private Schools, congratulations to the TCPS Class of 2021. The following is a list of where the 2021 TCPS graduates are pursuing their post-secondary studies and chosen fields.
University of Toronto
Communications, Culture, Information and Technology
Engineering Science
Evolutionary Anthropology
York University
Biochemistry
Schulich School of Business, Business Administration includes a $2,500 Scholarship and
applies to 2 of our graduates
Western University
Management and Organizational Studies includes a $2,000 Scholarship
Medical Sciences includes a $3,500 Scholarship
Social Science includes a $3,500 Scholarship
University of Guelph
Biological Science includes a $2,000 Scholarship
Ryerson University
Mechanical Engineering includes an $8,000 Scholarship ($2,000 per year)
Brock University
Business Administration
Carleton University
Forensic Psychology
University of Buffalo
Biological Science includes a $20,000 Scholarship ($4,000 per year)
Instituto Politécnico Nacional
Computer Engineering
Ontario College of Art and Design
Environmental Design