High School Community Outreach
Students at TCPS are well aware that not everybody lives a privileged lifestyle. Some are less fortunate due to illnesses, accidents or economic conditions. On this premise, high school students enthusiastically participate in many charitable fund raising events throughout the academic year. The immediate beneficiaries are people in need at the local food banks, the Veterans Association of Markham and Free the Children.
STRIVE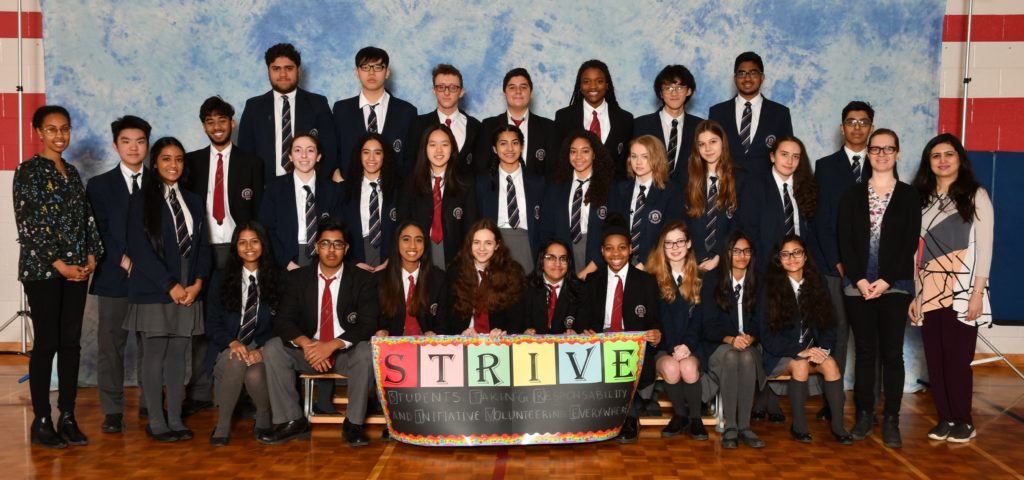 A very popular Club at TCPS is the STRIVE Club. STRIVE stands for Students Taking Responsibility and Initiative in Volunteering Everywhere. The organization is based on the concept of "Kids Helping Kids". In addition to their full academic workload, the members also volunteer their time to support local organizations. Further, the club also organizes a variety of fundraising events for selected charities.
Thank you to the STRIVE Club members for your hard work and fundraising efforts this past year!
Terry Fox Run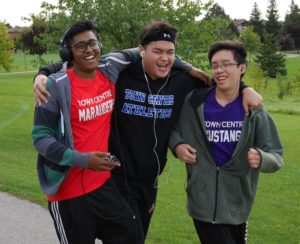 Terry Fox is one of Canada's greatest heroes and considered the ultimate role model for people of all ages. Terry's efforts to raise money for cancer research, after loosing his right leg when only 20 years old to the disease, emulate the best that the world can offer.
Terry set a personal goal to run across Canada in order to raise awareness and financial support to accomplish his goal. He ran an average of 42 km a day, the distance of a typical marathon. He faced his illness with courage and determination; however, Terry's cancer spread to his lung and he had to abandon his run. Terry succumbed to his illness one month before his 23rd birthday. Terry's "Marathon of Hope" not only captured our nation's heart and attention but also countries around the world. We can each learn a great deal from Terry Fox's "Marathon of Hope" and use his example as a focus in our everyday lives.
In his memory, Town Centre Private Schools holds its annual Terry Fox Run each September. Thanks to the generosity of the TCPS students and their families, TCPS is able to donate funds each year to the Terry Fox Foundation for cancer research.
Veterans Association Donation
Each November Town Centre Private Schools presented the Markham Veterans Association with a donation collected through the annual poppy campaign.
Thank you to our very generous students and their families. TCPS continues to support the Veterans Association and is proud to participate in this worthy cause.
Markham Food Bank
As part of the charitable work undertaken by the Student Activity Council (SAC) and STRIVE Club, its members collect financial donations and non-perishable food items in support of the wonderful work done by the Markham Food Bank.
TCPS is extremely proud of all the students for their continuous support of this worthwhile cause and would like to thank everyone who participated.