Athletics
Competitive Sports Program
Town Centre Private Schools' High School division is an active member of the Small Schools Athletic Federation (SSAF).

This sports league offers our students the opportunity to tryout and compete against other schools in inter school competitions. We compete at the under 20 level (grades 9 to 12) with boys, girls and co-educational sports teams. The leagues provide our students with a unique opportunity to show their school spirit and sportsmanship in friendly competitions.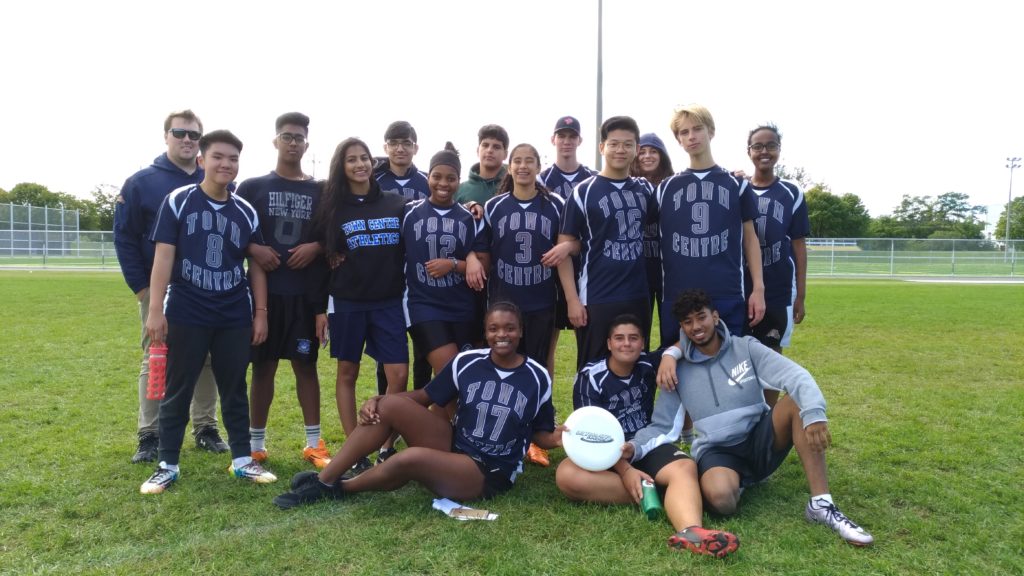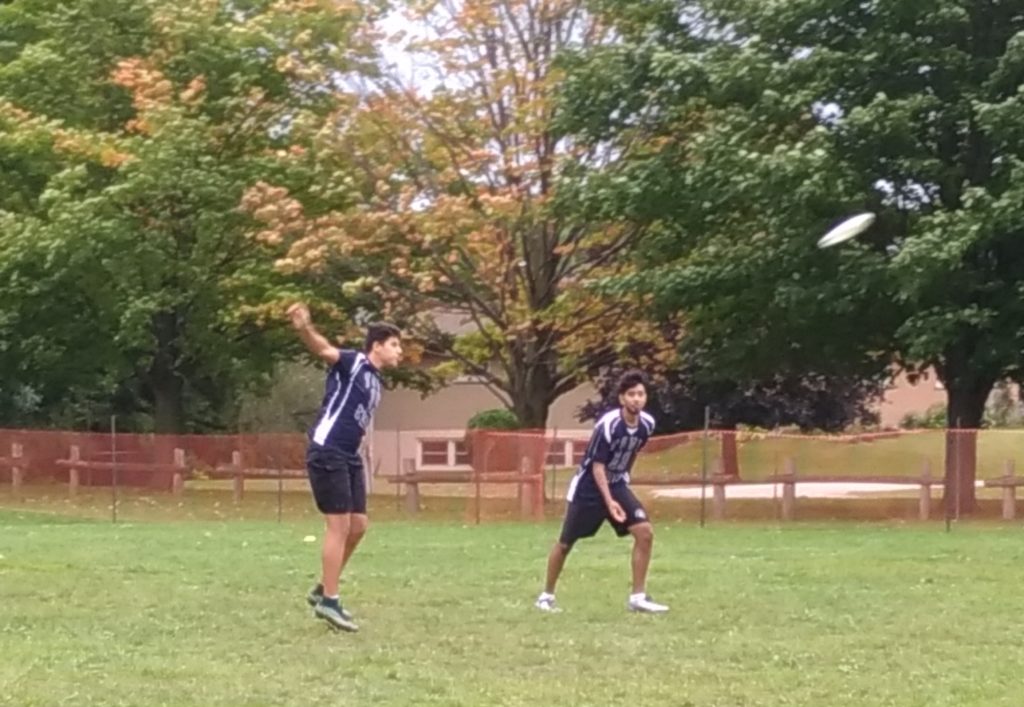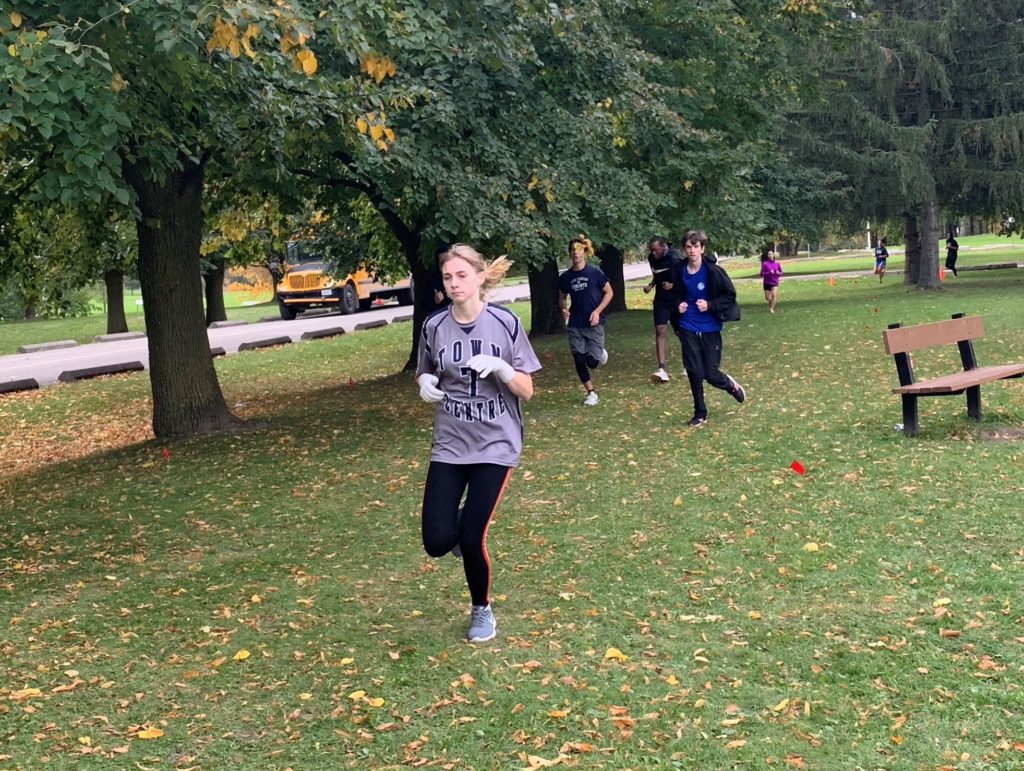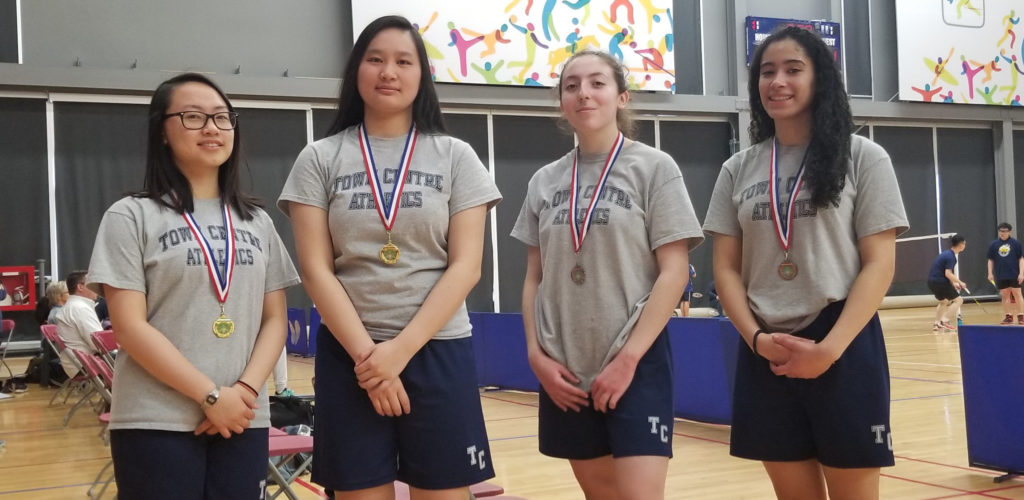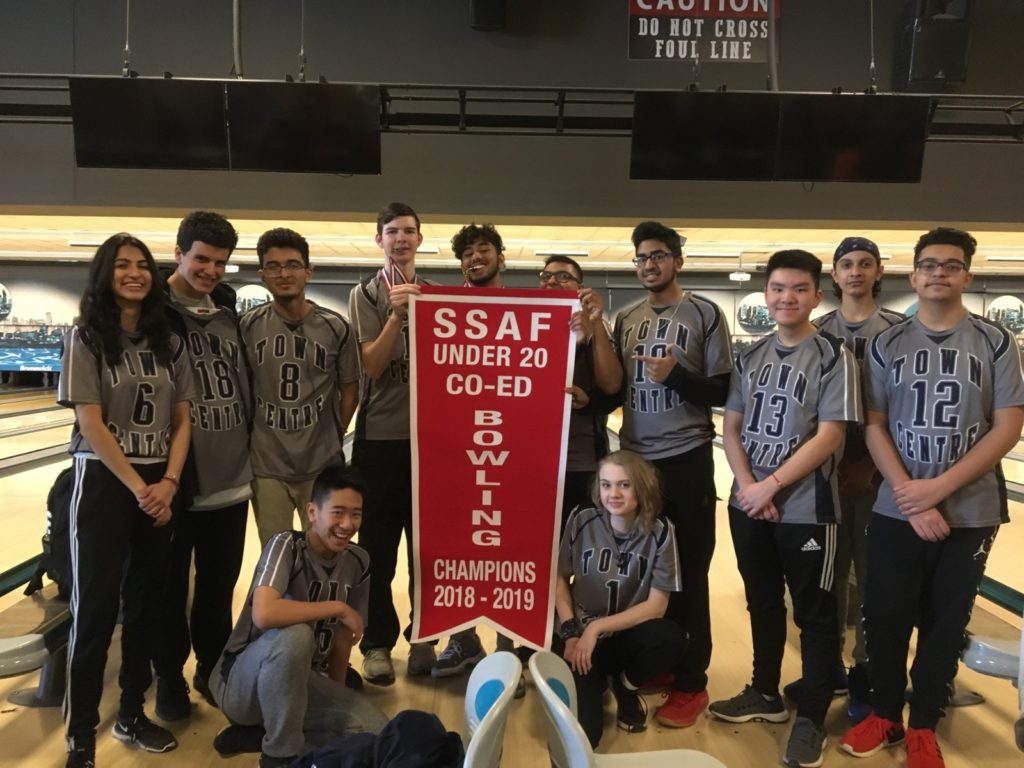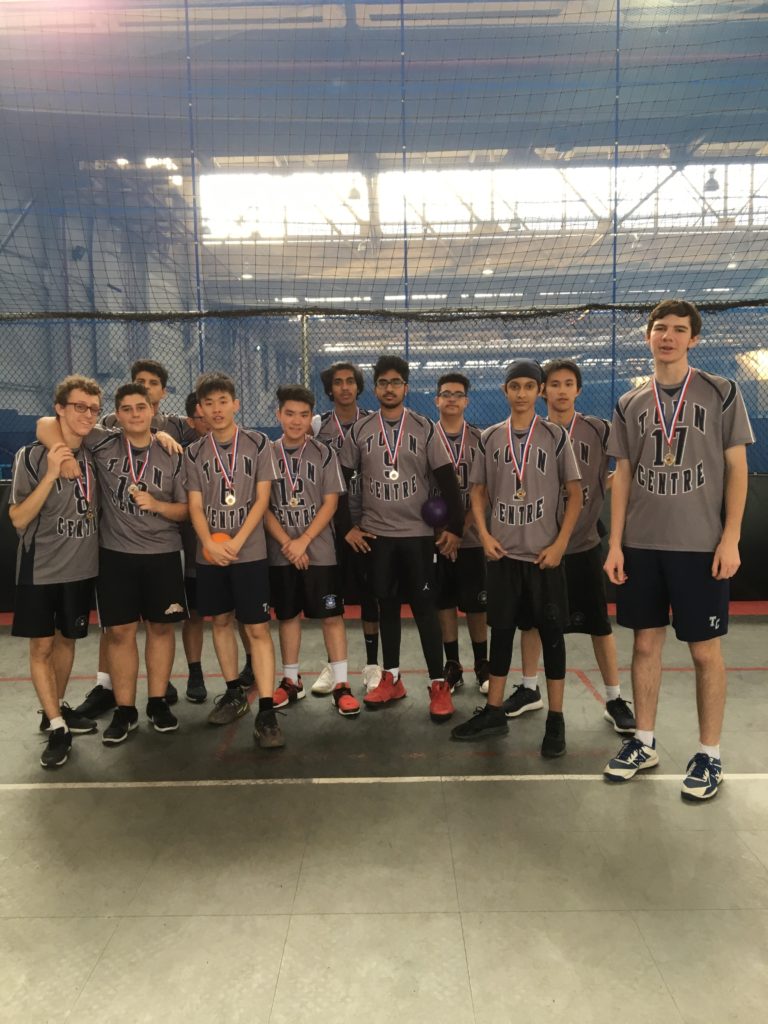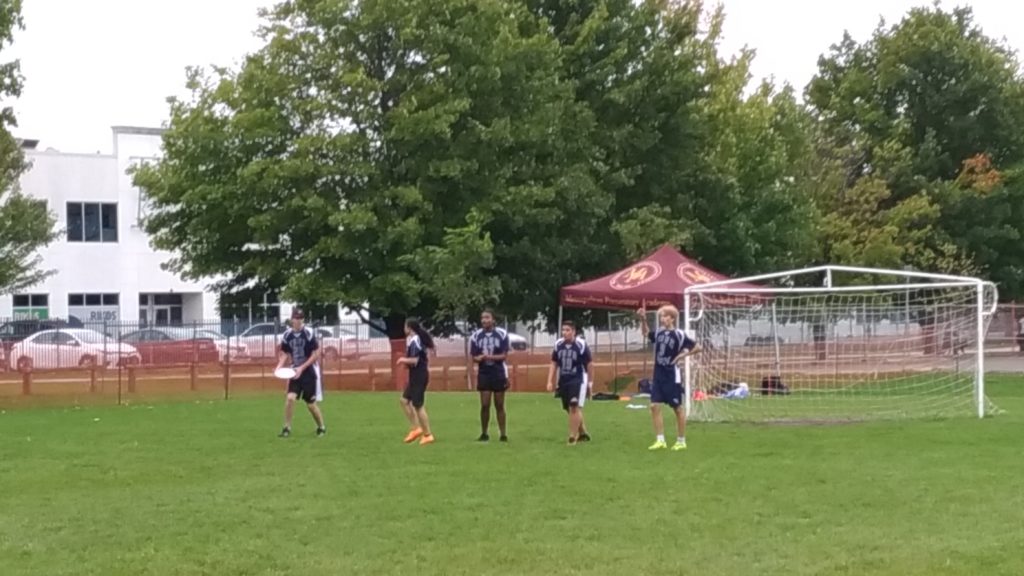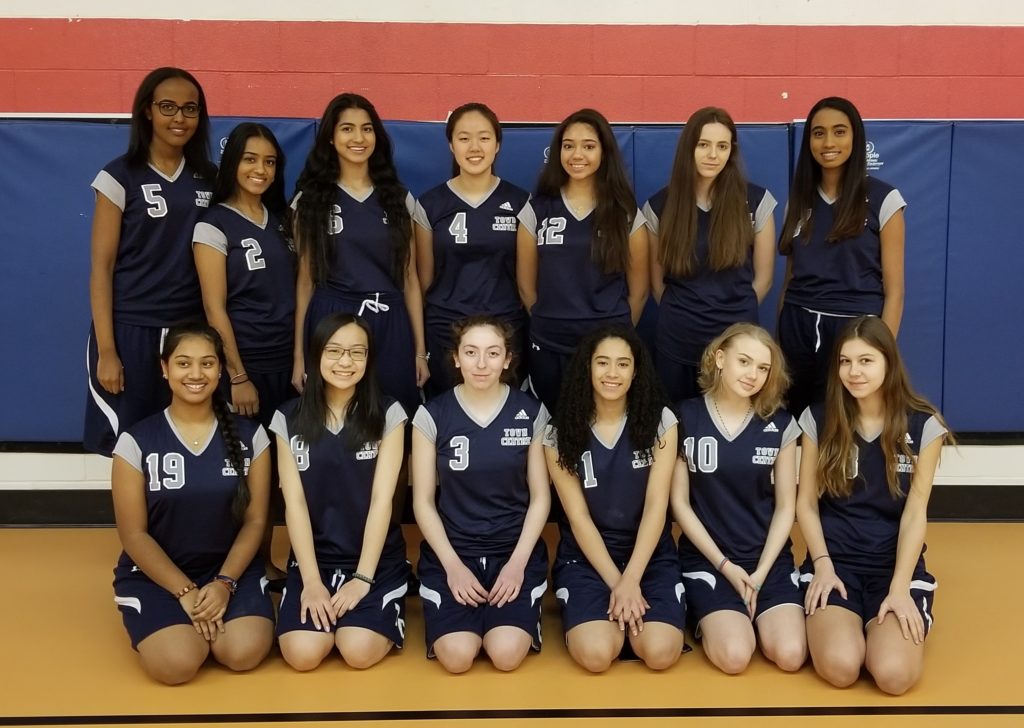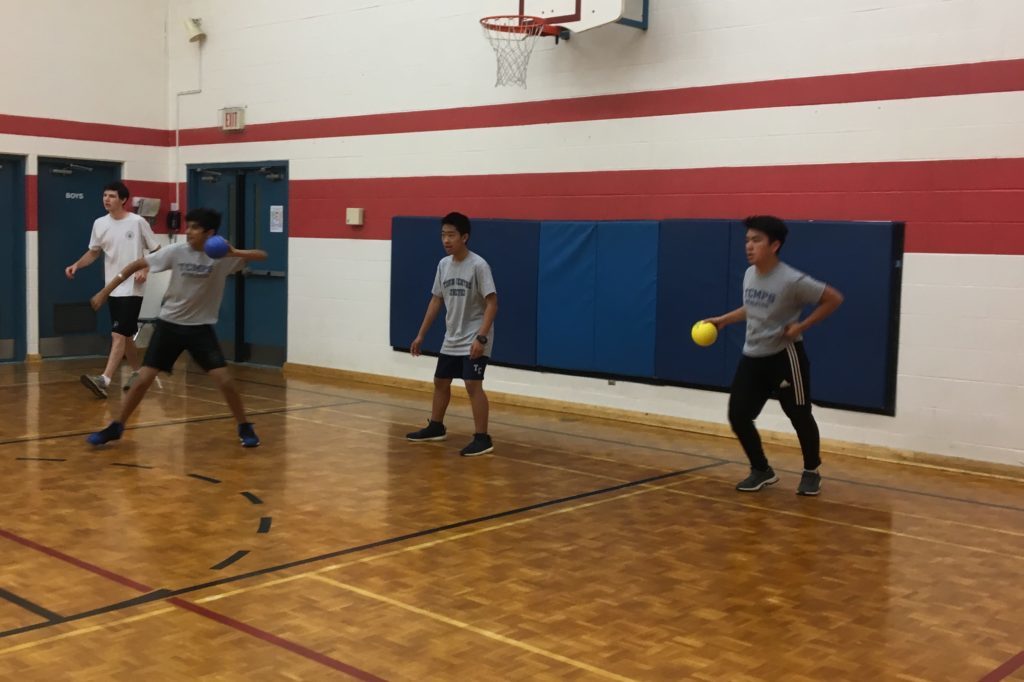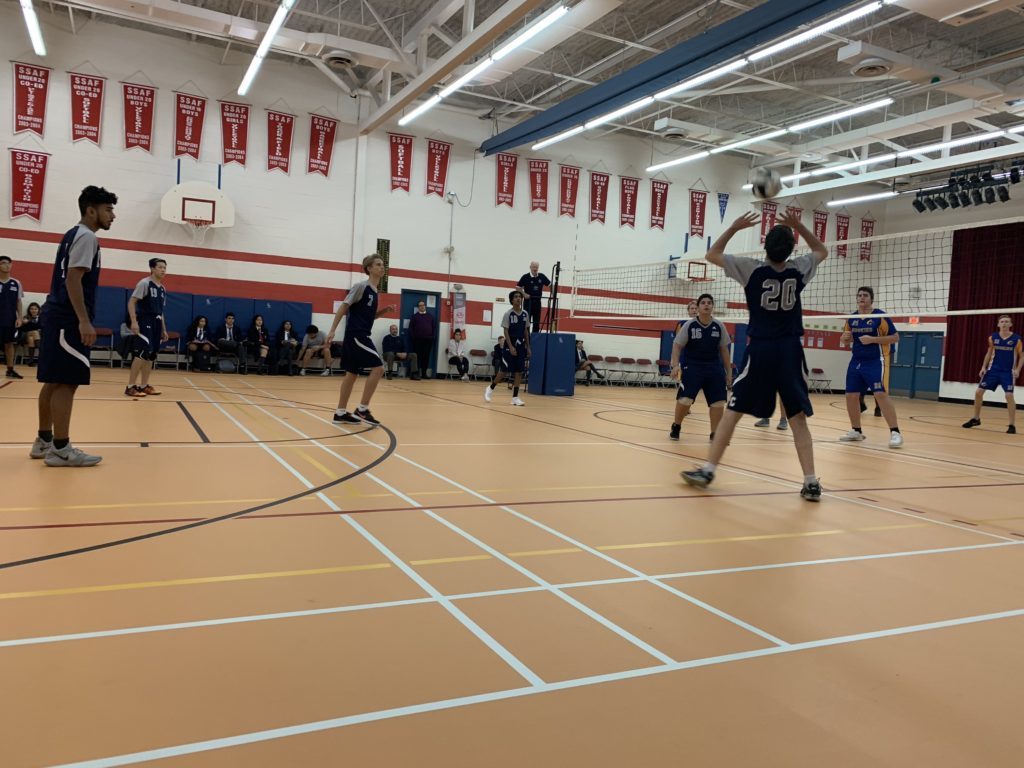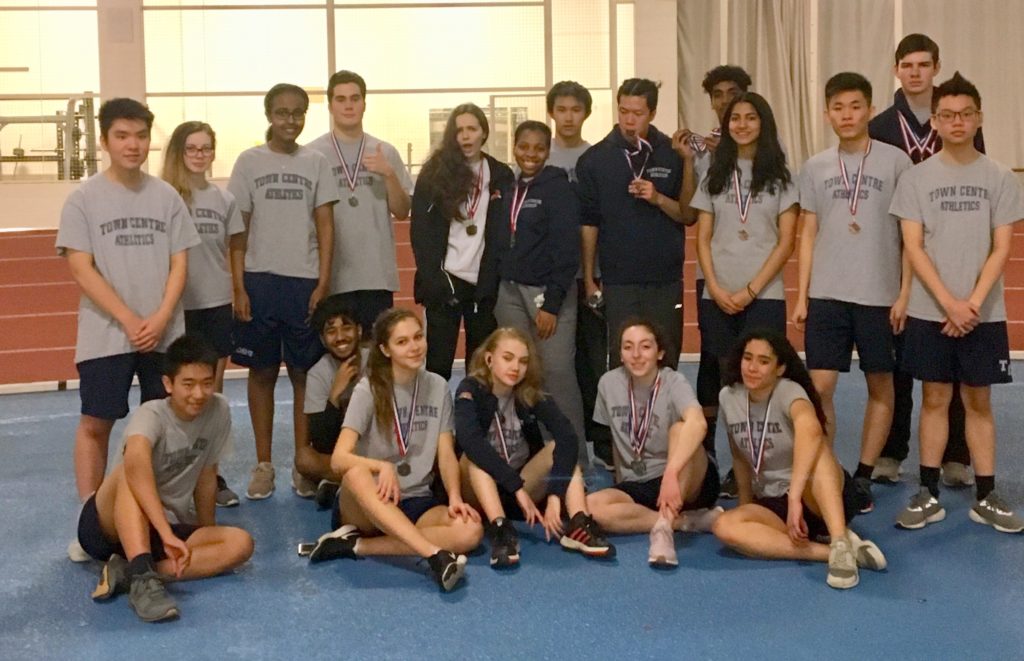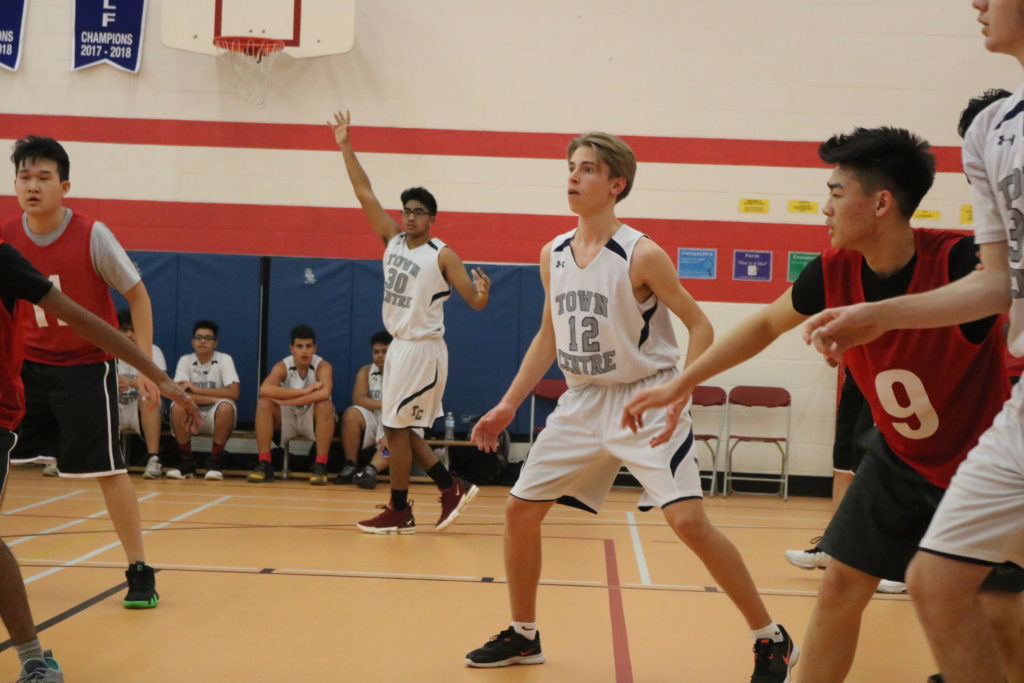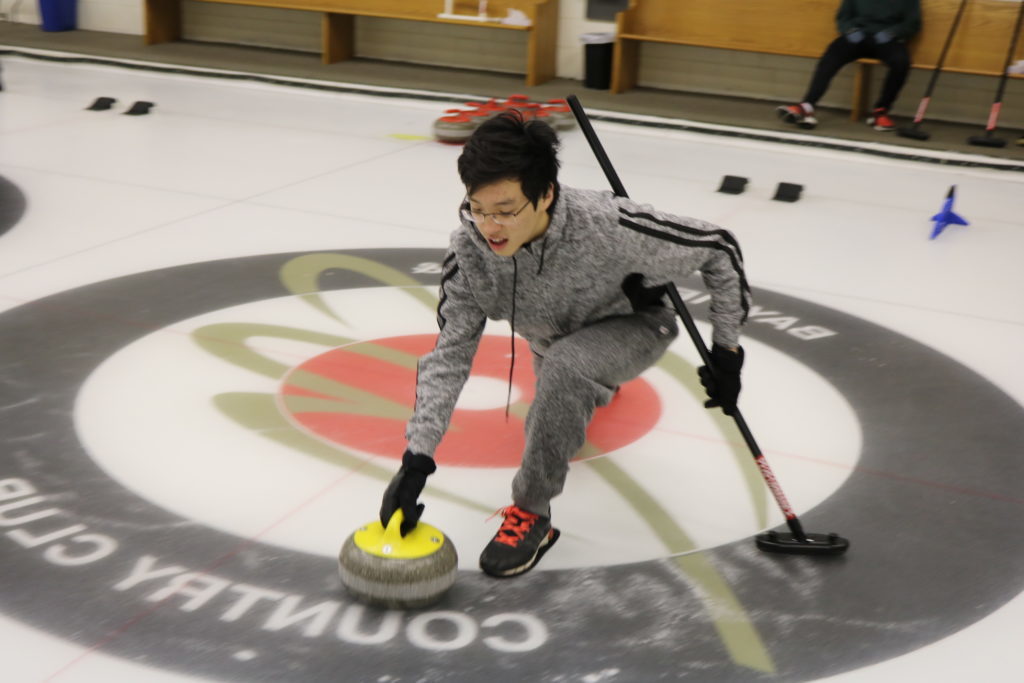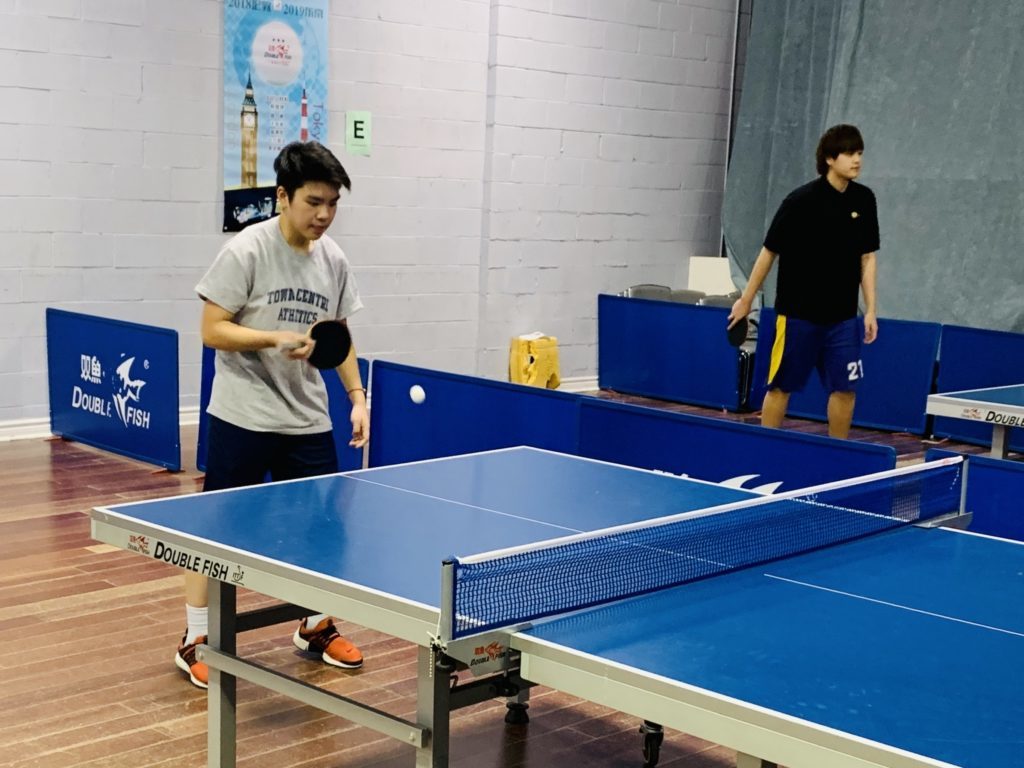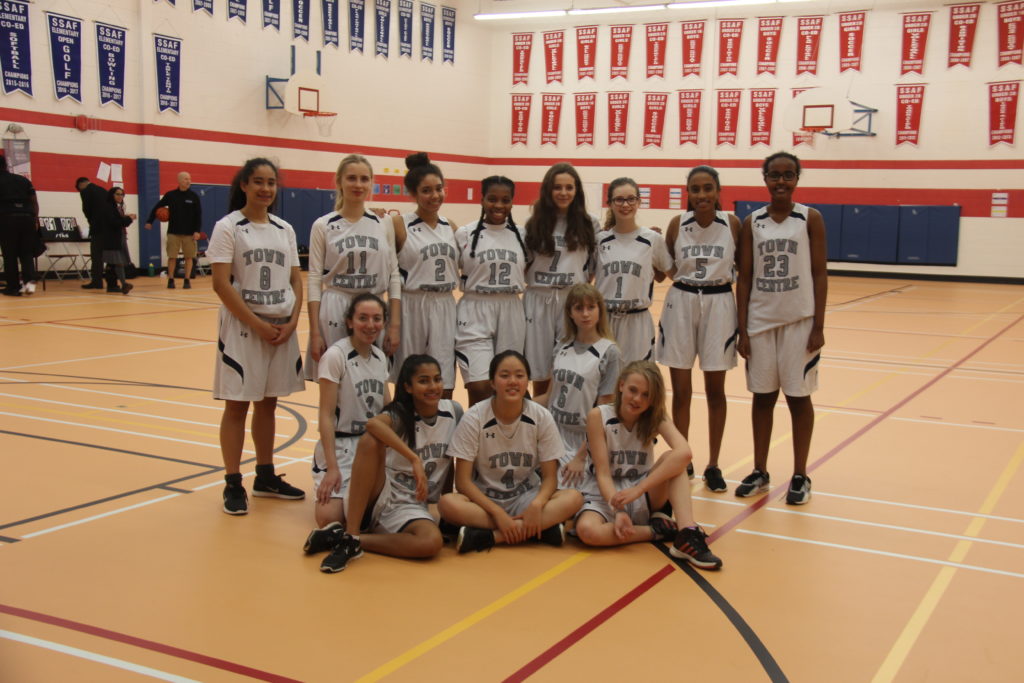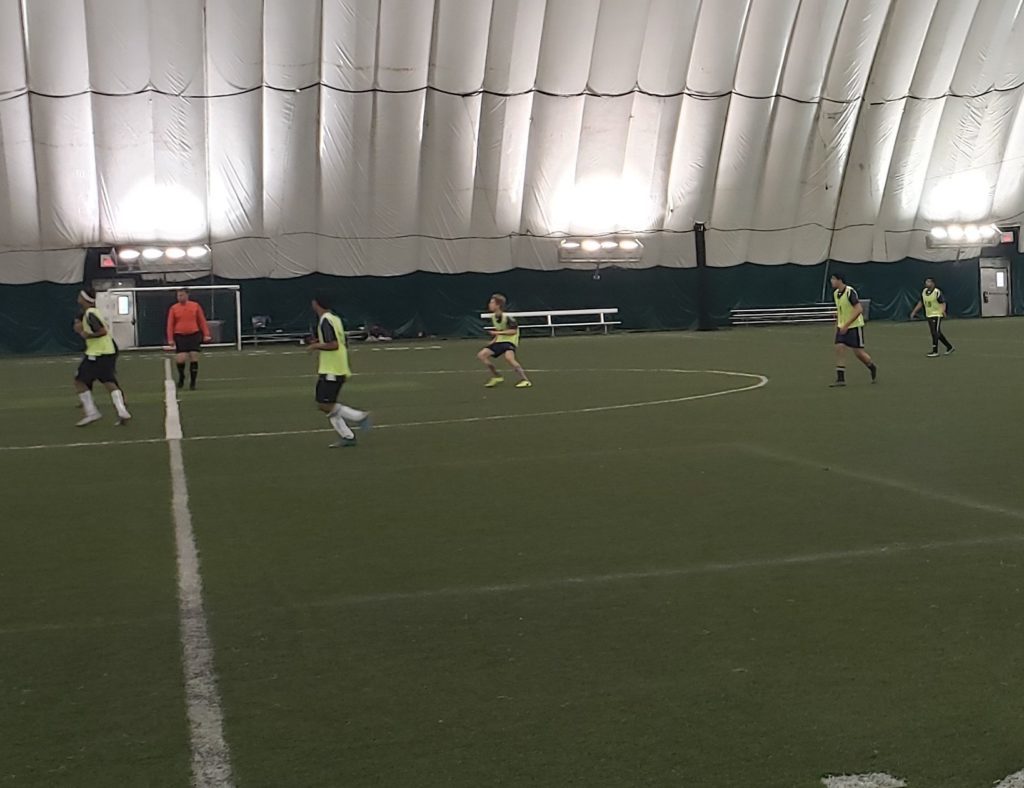 Winter 2020 Results
High School Boys' Basketball
Wednesday, January 8th vs. TWS – Won 67 – 60
Monday, January 27th vs. PCA – Won 54 – 52
Wednesday, January 29th vs. WCS – Won 59 – 53
Monday, February 3rd vs. PACE – Won 64 – 40
Wednesday, February 19th vs. Hudson College Won Quarter Final game
Monday, Mar. 2nd vs. ARS Lost 50 – 40
Tier 1 Semi-Finalists
High School Girls' Volleyball
Tuesday, January 7th vs. NTCS – Won 3 – 0
Thursday, January 9th vs. RCRO – Lost 3 – 0
Thursday, January 30th vs. TWS – Won 3 – 0
Tuesday, February 4th vs. PACE – Won 3 – 0
Tuesday, February 18th vs. WCS – Won 3 – 0
Thursday, February 20th vs. PCA – Won 3 – 0
Tuesday, February 25th vs. ARS – Lost
Thursday, February 27th vs. NGS -Won 3 – 0
Thursday, March 5th Championship at TWS
High School Under 16 Basketball
3rd Place
High School Co-Ed Curling
Team A finished in 1st Place
High School Co-Ed Bowling
Friday, March 6th Championship
High School Co-Ed Table Tennis
Tuesday, March 24th Championship
Fall 2019 Results
High School Ultimate Frisbee
Enjoyed a great tournament!
High School Boys' Volleyball
Monday, October 7th vs. PACE – won 3-0
Monday, October 21st vs. WCS – lost 3-0
Monday, October 28th vs. RCA – won 3-0
Monday, November 4th vs. NGS – won 3 – 1
Wednesday, November 13th vs. TWS – won 3-1
Wednesday, November 27th Championship
High School Girls' Basketball
Tuesday, October 22nd vs. NTCS – won
Tuesday, October 29th vs. BLP – won
Tuesday, November 5th vs. TPS – won
Thursday, November 7th vs. ARS – lost
Tuesday, November 12th vs. TWS – lost
Thursday, November 21st vs. NGS
Tuesday, November 26th vs. UOG
Thursday, November 28th vs. HC
Tuesday, December 3rd vs. FKC
Tuesday, December 10th Semi-Finals
Thursday, December 12th Finals
High School Co-Ed Dodgeball
Champions!
Drop in Lunch Hour Sports
TCPS offers a drop in sports program for students during the lunch hour. The drop in sports program is organized and taught by our own coaching staff and gives students the opportunity to increase their physical activity level through a variety of sports in a non-competitive environment.
Fitness Club
Today in North America the average teenager is prone to eat unhealthy food or eat too much and is not getting enough exercise. Today's teenagers and our future leaders are not choosing a healthy active lifestyle. This is the cold hard truth. It does not even take into consideration the time constraints of a life, balancing family, school and friends. Our young adults need to be educated in how to get healthy and fit and also be given the opportunity to apply this knowledge.
At Town Centre Private Schools we provide well organized health and physical education courses, offer over 20 competitive varsity athletic teams as well as a drop in lunch hour intramural program. All of the programs are designed to meet the educational and athletic needs of our student body.
What makes our school unique is the free membership in the Fitness Club which operates twice a week in the Main Gymnasium. Teachers are available to guide students through core training exercises, pilates, circuit training and specific cardio-respiratory training sessions such as the Beep Test. All our high school students are encouraged to come out and make a start on the road to a healthy active lifestyle.
House League and Activity Days
Town Centre Private Schools' High School division offers a full house league program which incorporates a variety of activities and competitions including athletics, arts, community service and other spirit building events. Each TCPS student, as well as, every member of the TCPS teaching faculty, is assigned to 1 of 6 houses. The following house names are representative of the 6 most popular university destinations of TCPS graduates.
| House | Affiliation | Colours |
| --- | --- | --- |
| Varsity Blues | University of Toronto | Blue and White |
| Mustangs | University of Western Ontario | Purple and Silver |
| Maurauders | McMaster University | Maroon and White |
| Gryphons | University of Guelph | Red and Gold |
| Warriors | University of Waterloo | Black and Gold |
| Lions | York University | White and Red |
Each student is provided with a House T-shirt at the beginning of the school year in September. These T-shirts are worn with other appropriate athletic wear in place of the school uniform on specially designated House Spirit Days over the course of the school year.