High School Uniform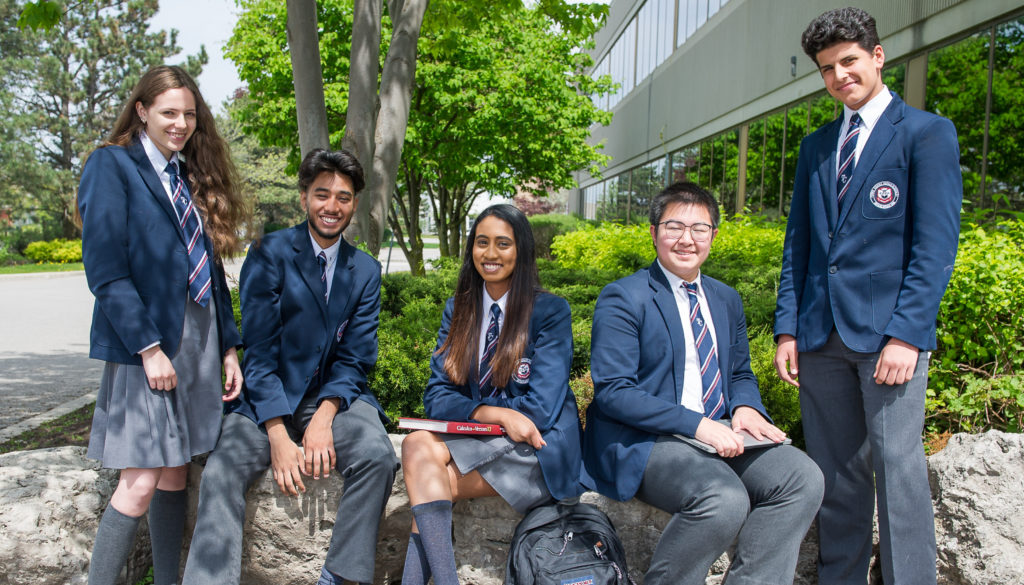 For more information on the TCPS uniform, shoes and pricing, click on Grade 9 to 12 Uniform Flyer.
Regular Uniform
Navy blue crested blazer
Navy blue crested vest (optional)
Long or short sleeve monogrammed dress shirt
Grey dress pants (boys/girls)
Grey kilt (girls)
Grade 7 to 11 tie
Grade 12 graduation tie
Phys. Ed. Uniform (unisex)
Grey crested T-shirt
Monogrammed navy blue shorts
Navy blue crested hoody (mandatory for SSAF team players)
Navy blue crested sweat pants (optional)

INSCHOOLWEAR UNIFORM STORE
28 Fulton Way, Unit 4, Richmond Hill
(16th Avenue East of Leslie Street)
905-597-2011
www.inschoolwear.com
KIDDIE KOBLER
5071 Highway 7 East, Unit 3, Markham
(Highway 7 and McCowan Road)
905-477-6530
SLOAN'S SHOES
3455 Yonge Street, Toronto
(Yonge Street and Highway 401)
416-483-9889
www.sloanshoes.com
IMPORTANT: All of the above items are compulsory unless indicated as optional.