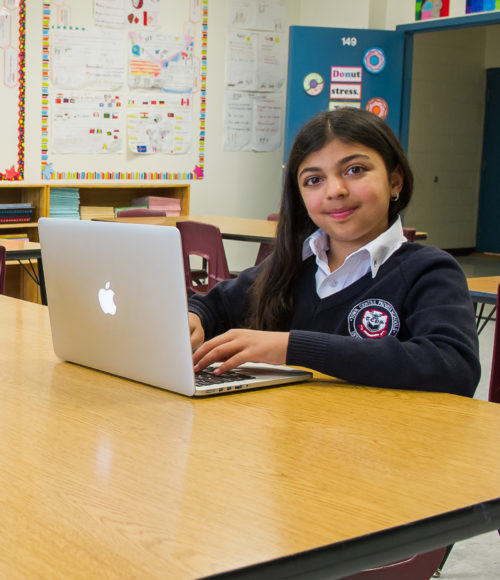 The TCPS High School Remote Learning program has been running successfully since March 23rd and, commencing on Monday, March 30th, TCPS will launch Elementary Remote Learning for students in grades 1 to 8.
This remote learning program will enable TCPS students to continue working through their entire school year curriculum under the direction of their teachers as seamlessly as possible and at the same pace as they would if classes were in session.
TCPS Elementary Remote Learning program overview:
The Remote Learning program is much more than simply "assigning work". Students may view videos, receive detailed instruction, be directed to relevant on-line links to support learning, engage in meaningful lessons to produce work and complete assessments.
Students will have the opportunity to get personalized one-to-one feedback just as if they were attending class or getting extra help. Students are expected to fully participate in the program in order to prepare for and be successful in the next grade in September.
Students will have flexibility regarding the time of day when they do their lessons, allowing them at their own pace to follow the lessons and complete the assigned work for the week. However, to maintain a sense of normalcy during this unprecedented time, we strongly recommend that students follow a daily routine of schoolwork, with regular breaks to balance the on-line time. Students are also encouraged to engage in other healthy activities that do not require computer screen time, such as practicing music and participating in regular physical activity.
Benefits of the program:
TCPS students will benefit tremendously by this program, specifically with regard to the following:
Required curriculum will be covered. This is crucial for all students to successfully complete the requirements for their current grade level.
We will keep to our regular learning schedule. There will be no need for students to make up time with extra classes or be required to attend classes in the summer.
All students will be on track to progress into the next school year.
Students can continue to engage in productive and meaningful learning for the duration of the school closure.
TCPS faculty will be on-line and available at intervals during the teaching day to direct and assist students with curriculum questions. The TCPS Remote Learning program can be continued without interruption and additional features can be incorporated until the students are able to return to school.
We hope that you and your families stay well and continue to practice the recommendations of Public Health guidelines to stay safe.