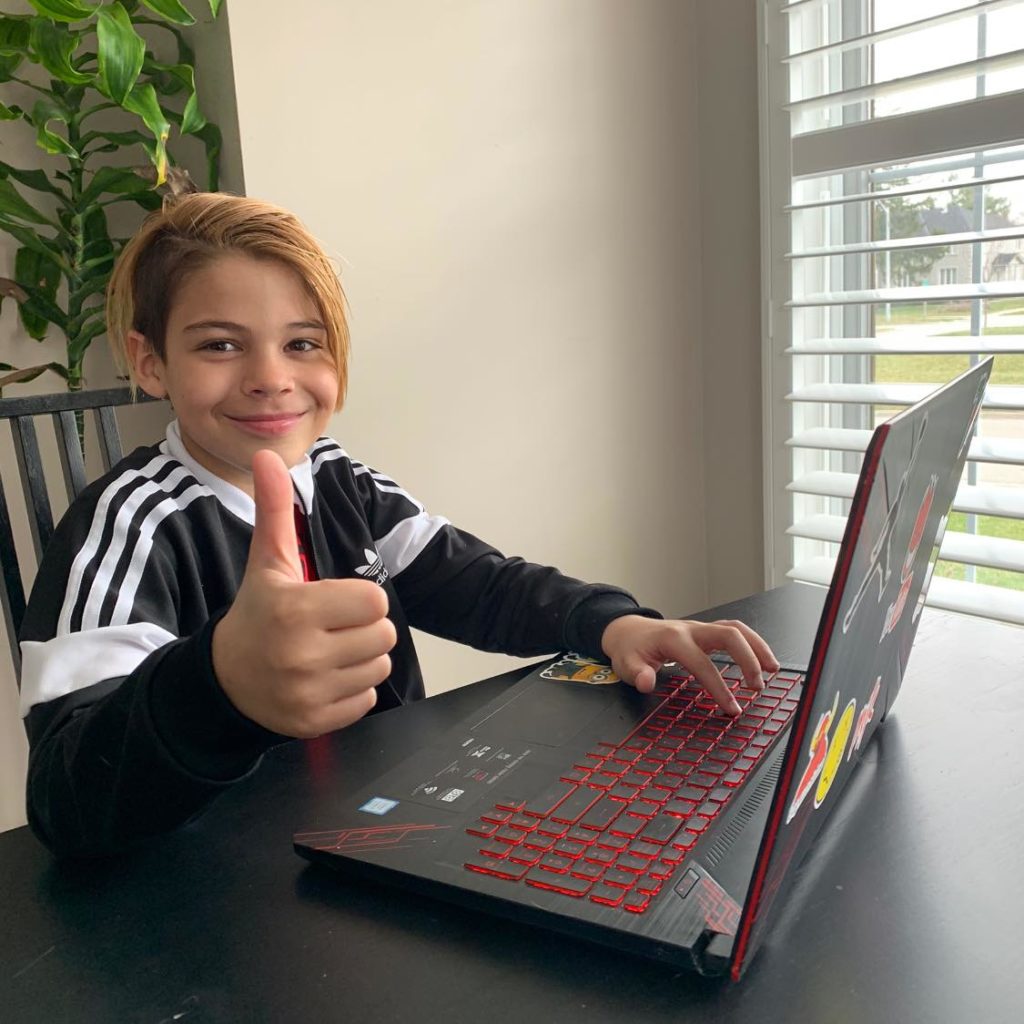 With Phase 1 and 2 already a success, Phase 3 of TCPS Remote Learning will consist of the following:
Teachers are creating and sharing pre-recorded video lessons in certain subject areas. Teachers will post a welcome message along with a brief pre-recorded lecture, presentation or demonstration video. Students will be able to go back and review key concepts to assist them in completing their lesson.
Small group videoconferencing to connect with students through live online video or audio as a regular weekly feature. The goal will be to connect with students to provide tailored instruction in a small group setting (3-6 students at once). The small group will allow students to get personalized feedback, ask a teacher a question in real time and work collaboratively with classmates.
To ensure the overall well-being of the students, we incorporate the following components into our Remote Learning program:
TCPS learning is active. Active learning is the most memorable learning. Much of our Remote Learning consists of activities away from the computer as well as physical exercises, music practice, and more.
TCPS learning is collaborative. Collaborative learning is very important for children and youth. We are confident that the features of Phase 3 will enable us to simulate the collective experience of being in a classroom community in the best way possible.
TCPS learning uses a growth mindset. There are many unique variables that users face when trying to use live interactive technology, such as the quality of the home's Wi-Fi connection, personal device, service providers, or the requirements of third-party applications. We will work as a team while we all learn in this new environment together.
The TCPS Remote Learning Remote program has enabled us to provide for students in grades 1 to 8 roughly 25 to 30 hours of learning, weekly. This program provides the benefits of continuity of curriculum and of care:
Continuity of Curriculum: Robust instruction in the fundamentals of daily literacy and numeracy, plus continuity of learning in all subjects including Social Studies, Science, Music, Physical Education, and French. In other words, TCPS teachers in all subjects have been able to pick up where they left off and to continue to cover concepts as planned, with no shortfall in content … no curriculum content will be lost!
Continuity of Care: The care is provided by Town Centre teachers; the teachers that the children know, love and respect.
For these reasons, we are certain that TCPS Remote Learning Program is the best option available for TCPS students. We guarantee we will do our best to ensure your child will be well prepared for when they move ahead to the next grade without having regressed academically and, therefore, not requiring any significant review when students return to school.
In conclusion, know that we are here to support TCPS parents and students. We commit to providing continuity of curriculum, care and community as we continue to develop our program.
Please continue to be well and safe. We look forward to seeing our students and parents very soon!