On March 17, 2020, the Government of Ontario issued an order declaring an emergency under section 7.0.1(1) of the Emergency Management and Civil Protection Act. In accordance with the order, all private schools were required to close their physical locations. The School is fully complying with the direction of the Government of Ontario in revising our program effective March 23 until April 6, or as such new date provided by the Ministry of Education.
To ensure that our High School students don't fall behind during the mandated closure, the TCPS High School Remote Learning program was implemented on Monday, March 23rd.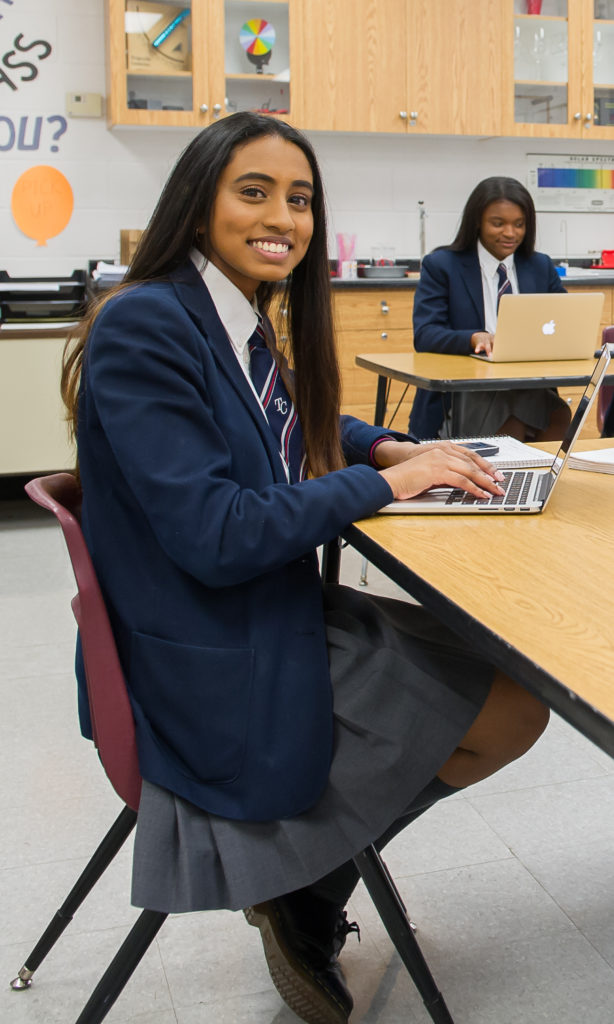 Program overview:
This program enables TCPS students to continue working through all of their courses as seamlessly as possible at the same pace as they would if classes were in session. Our program already possessed a strong on-line component and all TCPS High School students are very familiar with the platform.
Students are able to login and see each teacher's lesson for the day. This lesson should take the student about 80 minutes to work through – the same length of time as a regular class period. Full-year, or period "3A" courses, should take about 40 minutes. The teachers may also assign homework for the students to do.
The Remote Learning program is much more than simply "assigning work". In addition to teachers assigning reading, students view videos of their teachers giving instruction, they create on-line simulations, they engage in discussions with their classmates, they complete evaluations on-line and they will have the opportunity to get personalized one-to-one feedback just as if they were attending an after-school tutorial.
Benefits of the program:
TCPS students will benefit tremendously by this program, specifically with regard to the following:
All required course material in all courses will be covered. This is crucial for the students, but particularly for our grade 12s: we will ensure that they are fully prepared before they go off to university.
We will keep to our regular learning schedule. There will be no need for students to make up time with extra classes or by being required to attend classes in the summer.
All students will be on track to get all of their credits. No one will fall behind or have to repeat a required course.
Report cards will be sent home on schedule at the usual time.
Interim marks and final marks will be accurate, based on a variety of evaluations and, in the case of grade 12s, we will be able to send these to the universities on time.
Parent-teacher interviews can take place as scheduled using online resources.
Our students will be prepared for IB exams and other IB assessments.
Thank you to the TCPS High School faculty who worked diligently on this project over their March Break to ensure there would be no disruption to the academic program.
We recognize the significant impact this Provincial Government decision is having on students, families and the broader school community, however, we appreciate the measures to keep students and families safe. The health and safety of students and staff remains a top priority for everyone at TCPS and we continue to work closely with our public health partners and the Ministry of Education to monitor and respond. We look forward to the day when the students will be able to return to school. Until then, stay safe.