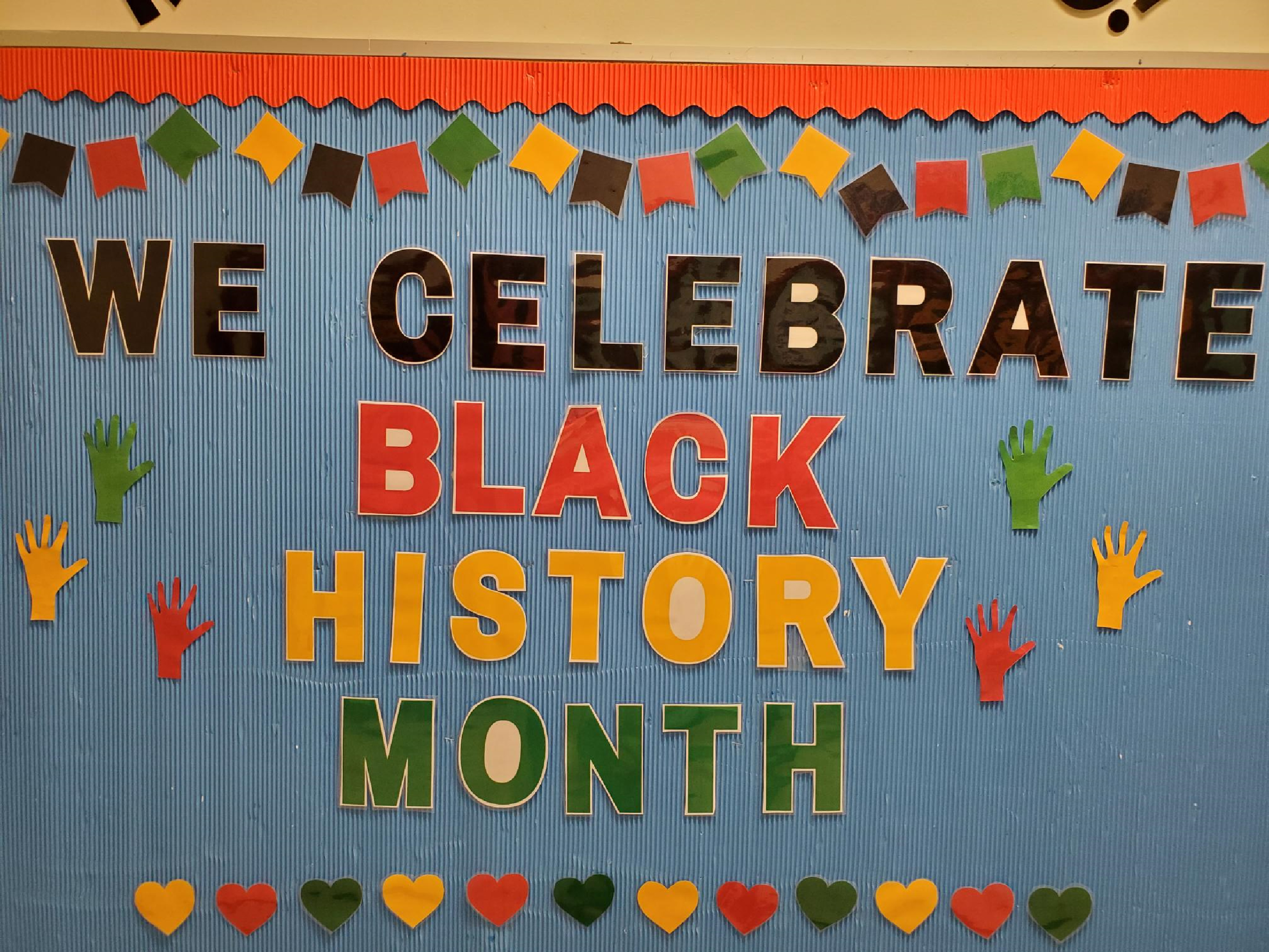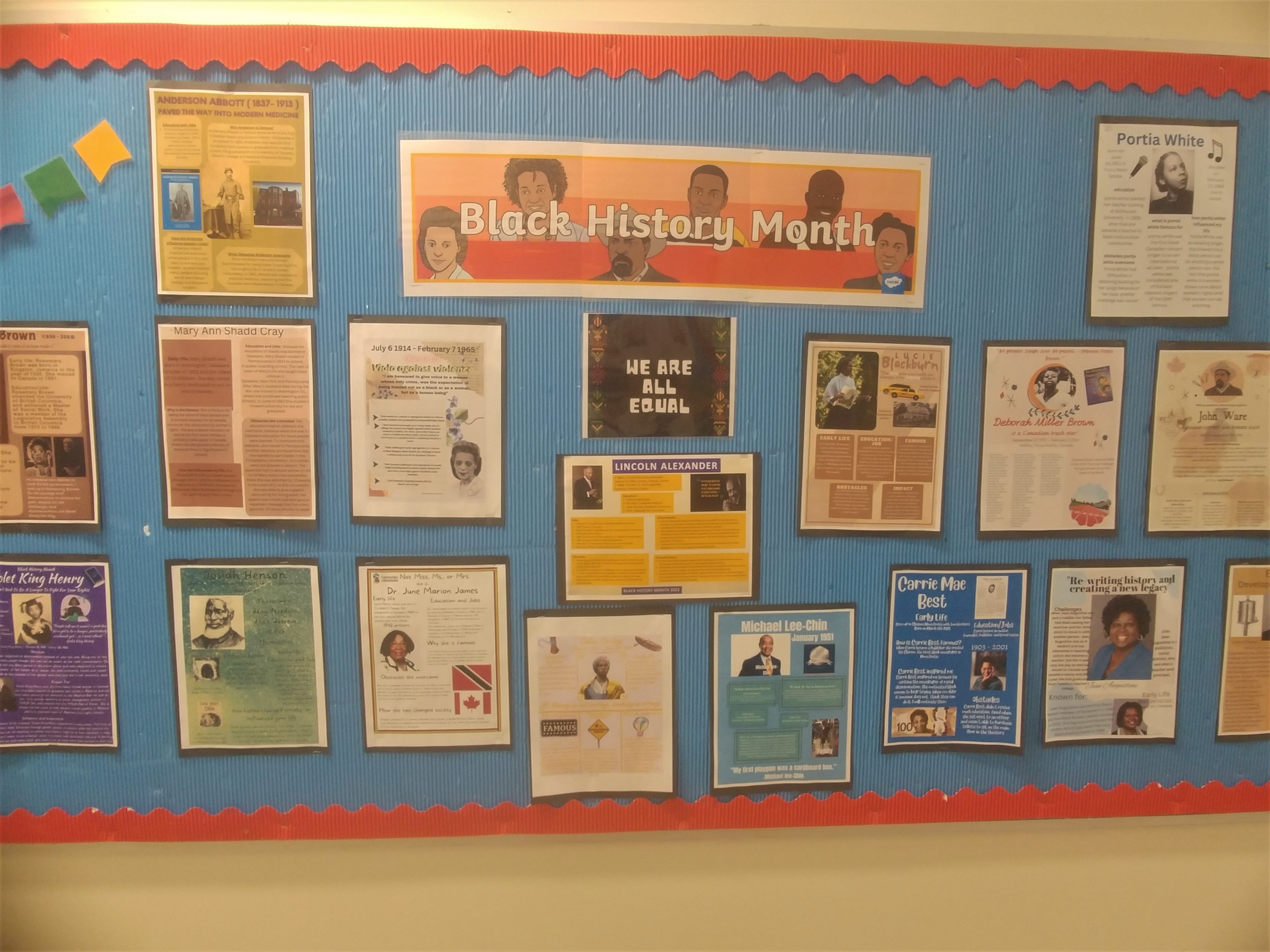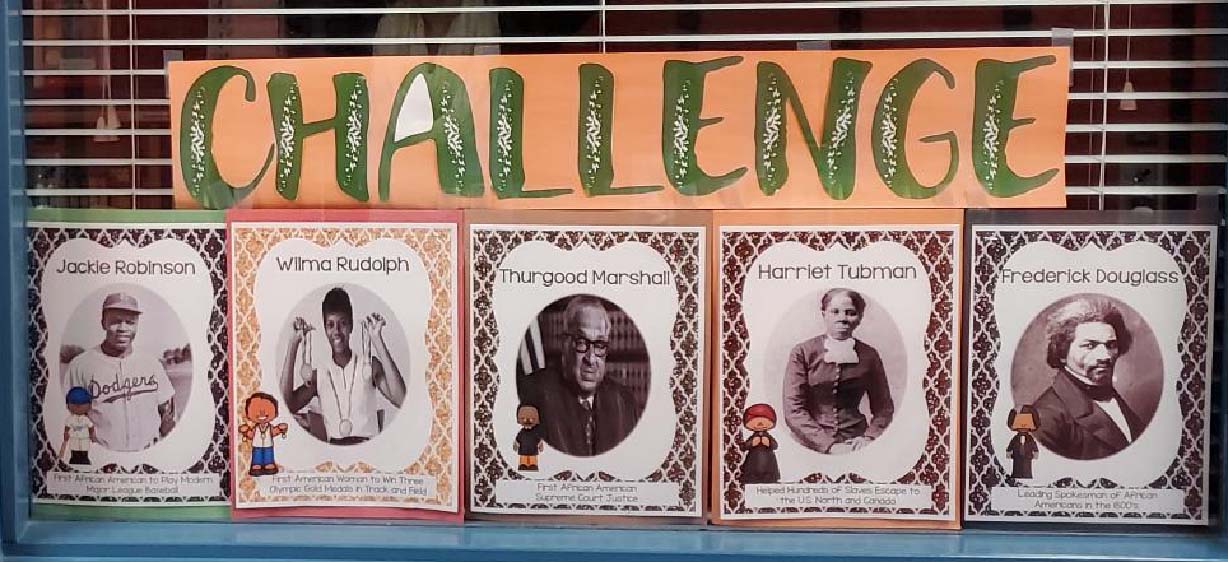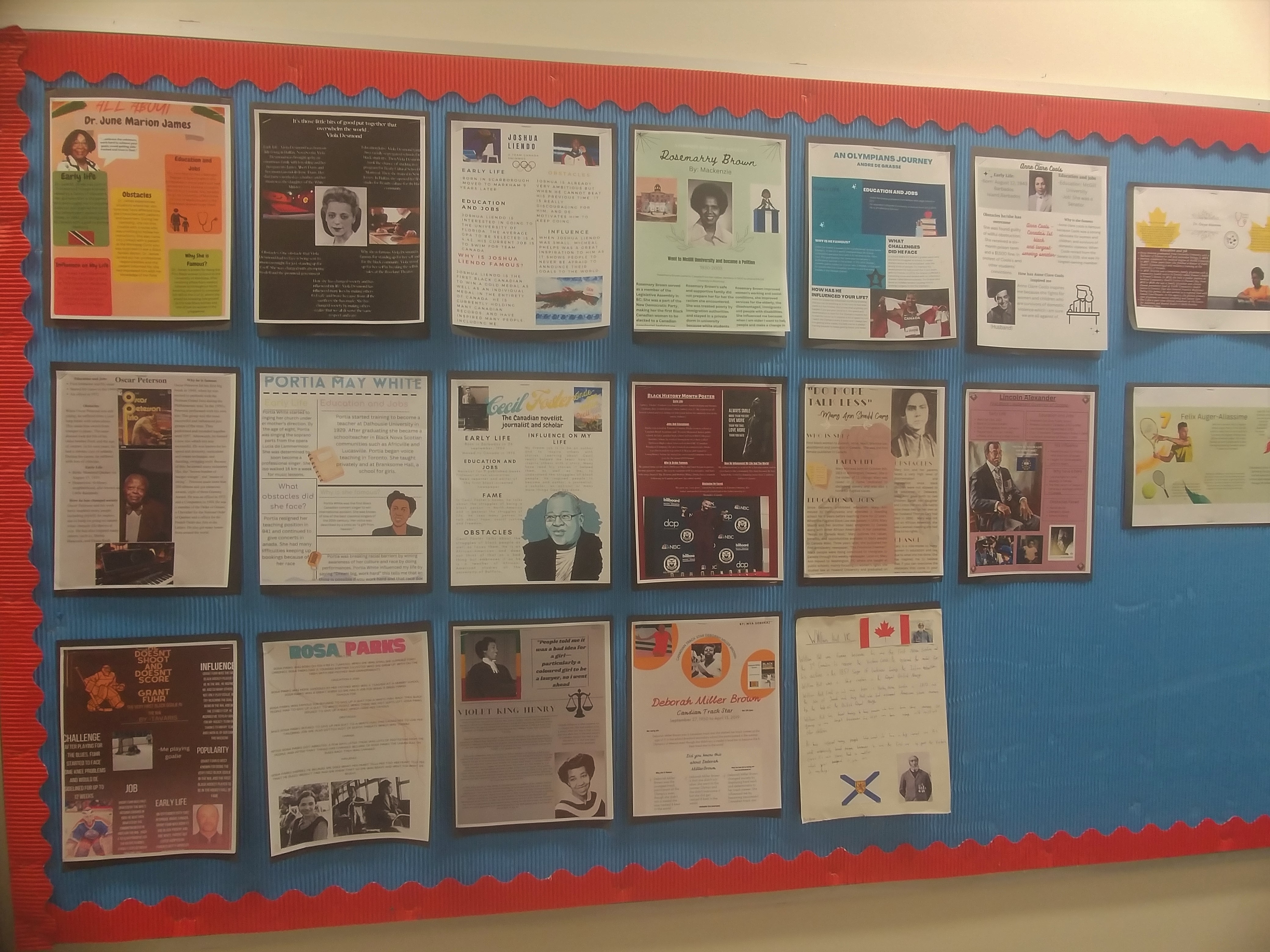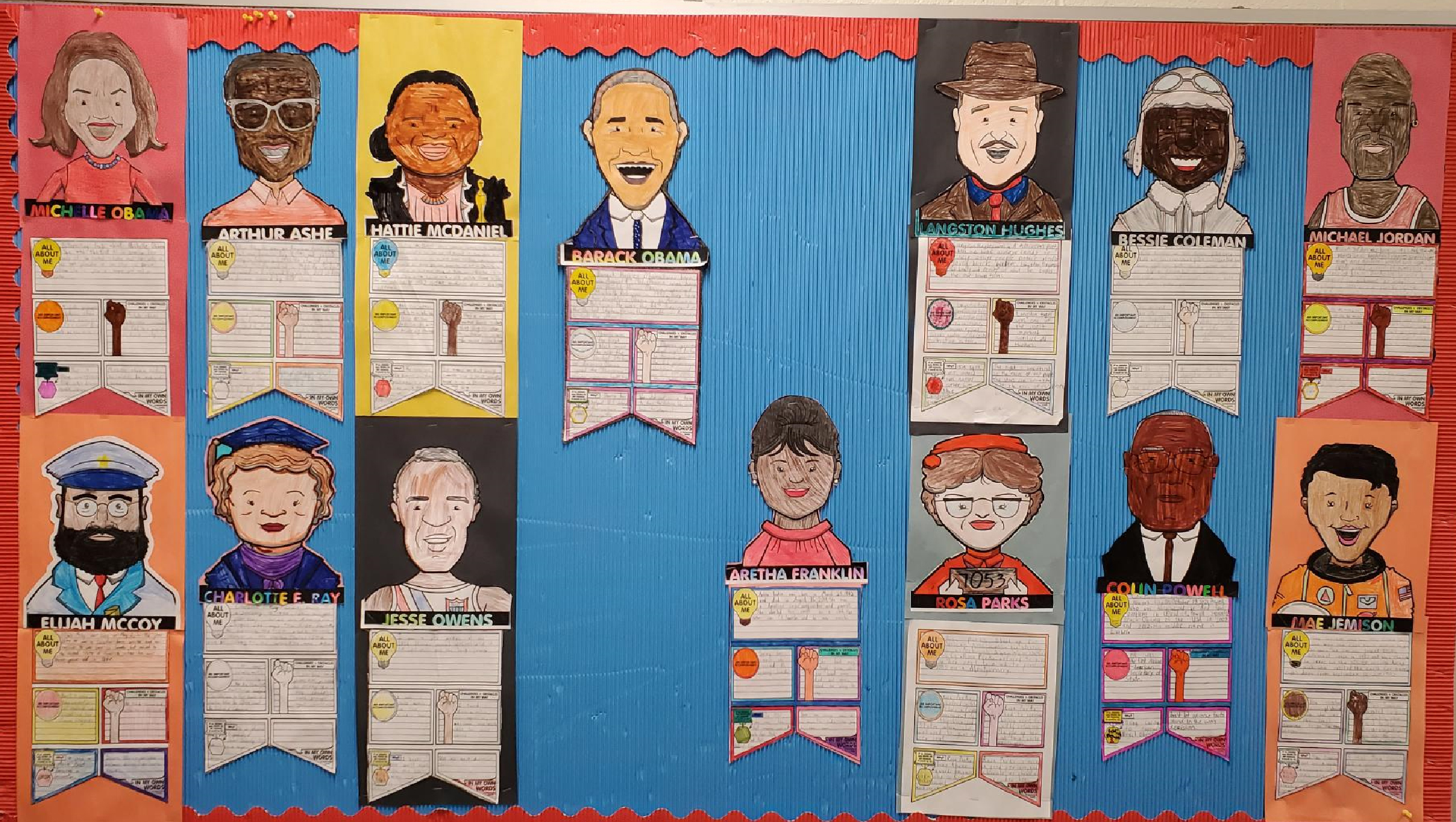 Every February is Black History Month and we had the opportunity to focus on and celebrate the many achievements and contributions of Black individuals and Black communities across Canada.
Students participated in activities which allowed them to inquire and learn about the important achievements of Black activists, leaders, athletes and musicians. For example, the grade 2 students created biography banners, showcasing and researching the challenges and accomplishments of prominent Black individuals. Students and teachers engaged in discussions about race and difference and created wonderful Black History Month doors and bulletin boards to highlight the month long theme. As well, our teacher librarian Ms. Exharakos promoted Black authors and literature to the students visiting the LRC last month.
The High School marked Black History Month weekly sharing various facts, videos and stories with our High School students to highlight and celebrate Black athletes, musicians, activists and young leaders throughout history.
As we celebrate and recognize the Black communities throughout our past, present and future, we continue to educate ourselves on what positive change looks like.