High School Admissions
Grades 9 and 10 students who are first language English learners are automatically accepted into the IB Prep Program at Town Centre. The IB Prep Program helps prepare students for the IB Diploma Programme by helping them become critical thinkers while developing all ten characteristics found in the IB Learner Profile.
Grades 9 and 10 students who are not first language English learners should choose the school's English as a Second Language program. These students will receive specialized instruction in English in addition to meeting core requirements for the Ontario Secondary School Diploma. Students may not enrol in grade 11 until they have successfully completed one of the following:
ESL, Level "E"
Grade 10 Academic English
An equivalent course approved by the Principal
Students entering grade 11 may choose to apply for enrolment in the IB Diploma Programme. This programme is available for all qualified students (local and international). More information on the IB Diploma is available from the High School Office. Students who choose not to participate in the IB Diploma will be enrolled in the Town Centre University Prep program (Ontario curriculum).
The following items are necessary to be considered for enrolment in the High School program:
Fully completed TCPS Grades 9 to 12 Enrolment Forms (see below)
Payment (see Payment Options or details)
Proof of citizenship
Proof of health insurance
Immunization record
Official reports or transcripts of grades received during the last 2 years at the previous school attended (3 years for international students)
A High School Assessment Form to be completed by the last school attended
* The High School Re-Opening Plan is provided for your reference and includes the Daily Screening Commitment information.
The school is currently accepting registrations for September 2021 and Summer Credit Courses.
We are pleased to introduce our new "hands free" online enrolment procedure for new students. To register please follow the following steps:
1. Please use Adobe Reader to complete the forms.  You can download it for free here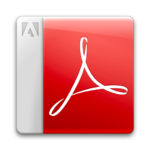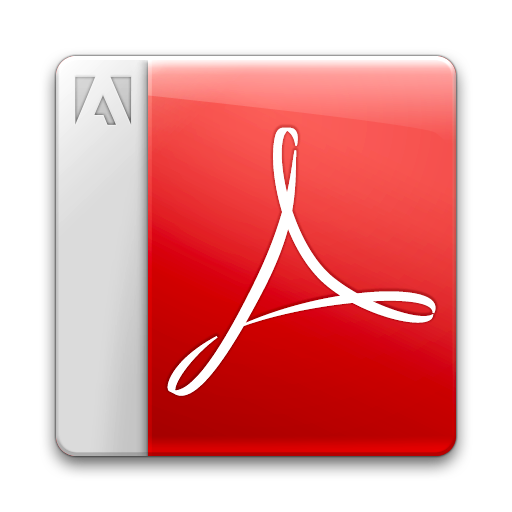 2. Click on High School Enrolment Forms 2021 – Register Here (September – June) or Summer Credit Courses – Register Here (July)
3. Download the form and save it with the student's first and last name as the file name
4. Complete the enrolment form
5. Save form once completed
6. Click "Submit" at the end of the form or email to the address provided on the form
Once we receive the enrolment form, our office will call you to make arrangements for payment. To protect both yourself and the school, we do not recommend sending credit card information via email.
If you have any questions about our registration process, please contact us at info@tcmps.com.
Tuition for the 2021-2022 School Year
| | |
| --- | --- |
| Program: | Tuition: |
| Grade 9 – IB Prep Program | $1,625 per month |
| Grade 10 – IB Prep Program | $1,625 per month |
| Grade 11 – University Prep | $1,725 per month |
| Grade 11 – International Baccalaureate Diploma Programme (DP) | $1,830 per month |
| Grade 12 – University Prep | $1,725 per month |
| Grade 12 – International Baccalaureate Diploma Programme (DP) | $1,830 per month |
| Grades 9 to 12 International Student Program – University Prep | $29,000 per year |
| Grades 11 and 12 International Student Program – IB Diploma Programme | $31,000 per year |
| Application Fee (one time per family) | $200 due upon registration |
| Student Activity Fee (includes: Competitive Sports, Clubs, Tutorials, House League T-Shirt and Yearbook) | $455 annual fee due upon registration |
2021 Summer Credit Courses
The TCPS High School is excited to offer a selection of summer courses to current grade 9, grade 10 and grade 11 students. Courses will be offered from June 28th to July 29th. Visit our Summer Credit Course page for more information.
2021 Credit Course Enrolment Form
Students who did not attend Town Centre during the school year will also need to complete the full enrolment forms in addition to the Credit Course Registration Forms.
2021 High School Enrolment Forms
Summer Credit Course students who did not attend the school during the regular school year are asked to contact the High School Vice-Principals, Ms. Leepy Hajra at leepy.hajra@tcphs.com, Mr. Ken Huber at ken.huber@tcphs.com or contact the High School Office at 905-470-1200.
| | |
| --- | --- |
| TCPS Students in Full Diploma Programme | no charge |
| TCPS Students not in Full Diploma Programme | $850 |
| non-TCPS Students | $1,650 |
Payment Options
TCPS offers a variety of payment options for students and their families.
Pay the tuition fees in full at the time of registration and receive a 4% discount before February 1, 2021, 2% thereafter.
(International Students Only) Pay the tuition fees in two equal instalments, one at the time of registration and the other payment dated October 1st, with a 1% discount.
Monthly payments consisting of 10 equal payments per year with 1 June deposit due at registration and 9 postdated payments dated the first of each month from September 1 through May 1.
International students must choose either payment option number 1 or 2.
Additional discounts are available to the brothers and sisters of a registered student. Each subsequent sibling will receive a 4% discount on his/her tuition fees provided they are registered in a full-time program. Only the oldest child will be charged the full tuition fees.
Multiple discounts are not available.
Re-Registration Week
Each January, the High School Division of Town Centre Private Schools offers an "Early Bird" re-registration for currently enrolled students.
Parents or Guardians who register on or before the dates as set in the school calendar are eligible for additional discounts. Early registration allows parents to secure their child's placement in the school for the upcoming academic year and to take advantage of the extra savings compared to the regular tuition fees.
For more information, please contact Leepy Hajra, Vice-Principal or Ken Huber, Vice-Principal at (905) 470-1200.