Montessori Pre-School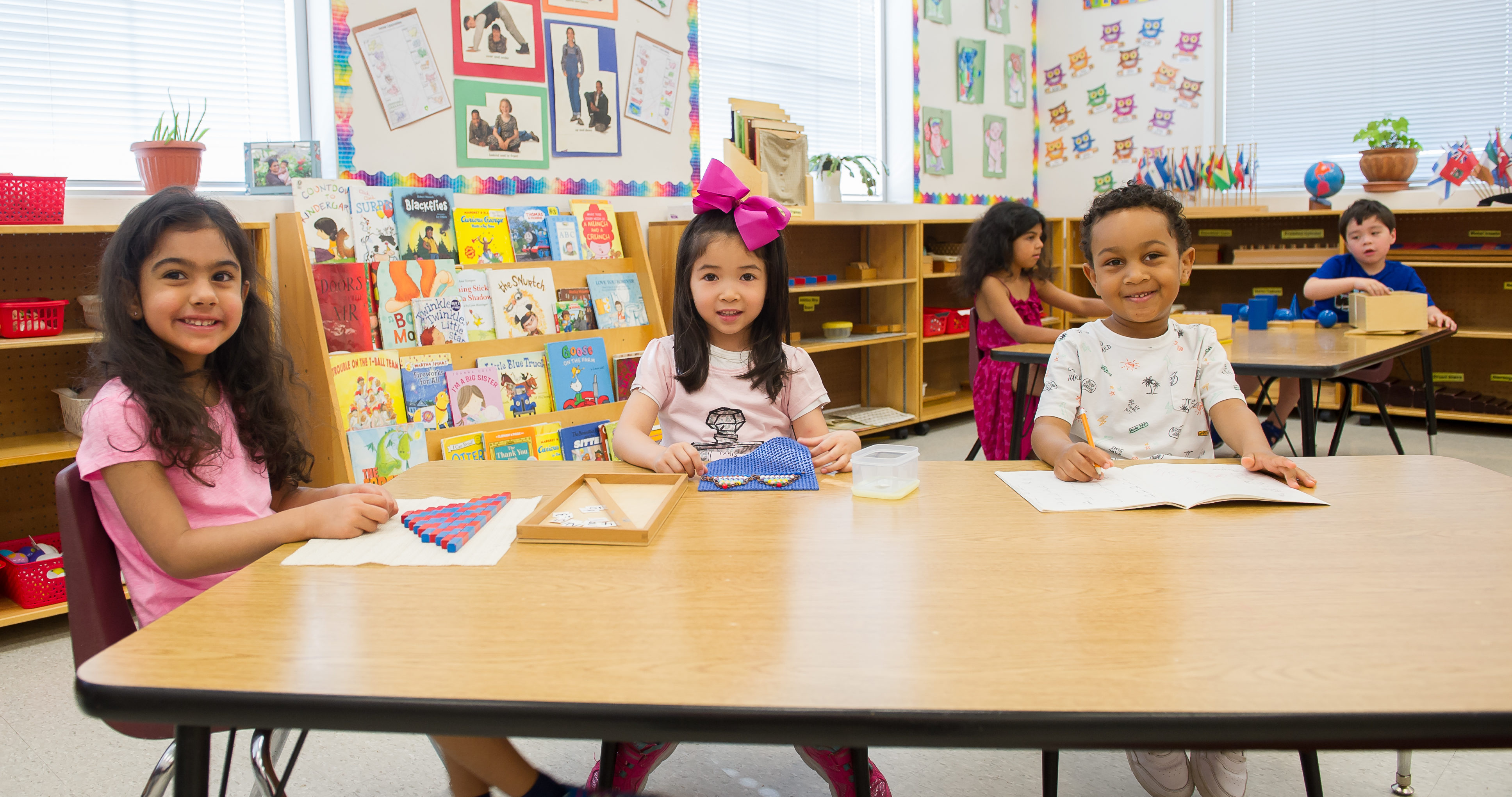 A Montessori head start to a solid academic future.
A leading Montessori private school in both York Region as well as the Greater Toronto Area, Town Centre Private Schools (TCPS) offers a Montessori Pre-School program in a safe, friendly and caring environment.
Prospective students may enrol in the Montessori Pre-School program as young as 18 months of age. The Pre-School offers a flexible program allowing students to attend full days or half days and enrolments are accepted throughout the year.
Students learn in an inviting classroom led by Montessori trained teachers. Each Pre-School class has 2 to 3 teachers. The TCPS Montessori program includes instruction in Language, Mathematics, Social Science, French, Computer Studies, Physical Education, and the Orff Music program. Commencing at the age of 4 in our Preparatory classes, students embark on a combined Montessori and IB Primary Years Programme. The IB is an excellent complement to the Montessori program.
The academic day is 9:00 a.m. – 3:30 p.m. with extended care 7:00 a.m. to 6:30 p.m. provided at no extra cost.
The TCPS Montessori program includes instruction in:
Language
Mathematics
History
Geography
Science
French
Computer Studies
Physical Education
Orff Music program
Visit the Montessori Program page for more information on the Montessori Method of Education.
Flexible Enrolment
Students are accepted into the Montessori program anytime throughout the school year and summer camp provided that space is available. Students can enrol as young as 18 months with or without toilet training. The School offers a flexible program allowing students to attend half days or full days.
The Schools' Montessori Summer Day Camp program is held each year during the months of July and August, and students may enrol for 1 to 9 weeks. Visit the Pre-School Summer Day Camp page for details on this year's program.
Extended Care at No Additional Cost
During the before school program, 7:00 – 9:00 a.m., and after school program, 3:30 – 6:30 p.m., students remain in their Montessori Pre-School classes with fellow students of the same age and teachers they know, doing crafts, singing songs and taking part in various activity centres. This is a fun and social time for the students and they enjoy having this "playtime" with their friends. Many students also attend one or more of our extracurricular After School Courses.
After School Courses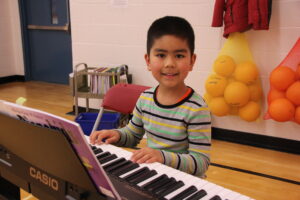 The After School Courses which are scheduled between 3:30 and 6:30 p.m. are very popular with our students and parents. Parents appreciate the convenience of on-site programs, saving them from driving place to place during week nights and on weekends. Our families trust the quality of our programs and are appreciative of the fact that their children are learning from some of the best instructors from their fields in Markham and the Greater Toronto Area! At the end of the year, parents are invited to recitals and observation classes for some of the courses.
Please see After School Courses for further information.
Summer Camp
At Town Centre Private Schools we have a fun filled summer for our pre-school students starting as young as 18 months. Numerous activities are scheduled to incorporate academics and fun into a well-rounded, complete day for the campers. The 2020 Summer Fun Camp will operate for 9 weeks, beginning June 29th and finishing on August 28th, 2020.
Students may enrol for the half day or full day program and students over 3.8 years of age have the option of attending 3, 4 or 5 days per week. Parents may register weekly, from 1 to 9 weeks.
The Summer Camp hours are 9:00 a.m. – 3:30 p.m. The before school hours (7:00 – 9:00 a.m.) and after school hours (3:30 – 6:30 p.m.) are included at NO EXTRA COST.
Visit the Montessori Pre-School Summer Camp page for details on the 2020 program.
Two to Three Teachers Per Class
Town Centre Private Schools' philosophy is to create an educational Montessori environment that provides the greatest benefit to each and every student. Students are treated as unique individuals and are allowed to progress at their own pace and level of understanding with gentle guidance from 2 to 3 caring teachers per classroom. Specialized Subject Teachers Montessori Pre-School students are taught French, Computer Studies and the Orff Music program by specialized subject teachers.
Report Cards
Town Centre Private Schools' Montessori Pre-School program, we firmly believe in the importance of maintaining good communication between parents and teachers. We recommend that parents speak to the teachers on a regular basis regarding any questions they may have. Each child receives 3 report cards per year. Three days are scheduled for parent teacher interviews to allow each parent the opportunity to meet one on one with class teachers and subject teachers. Our administrative team, led by highly experienced Vice-Principals, are also available to assist parents at any time.