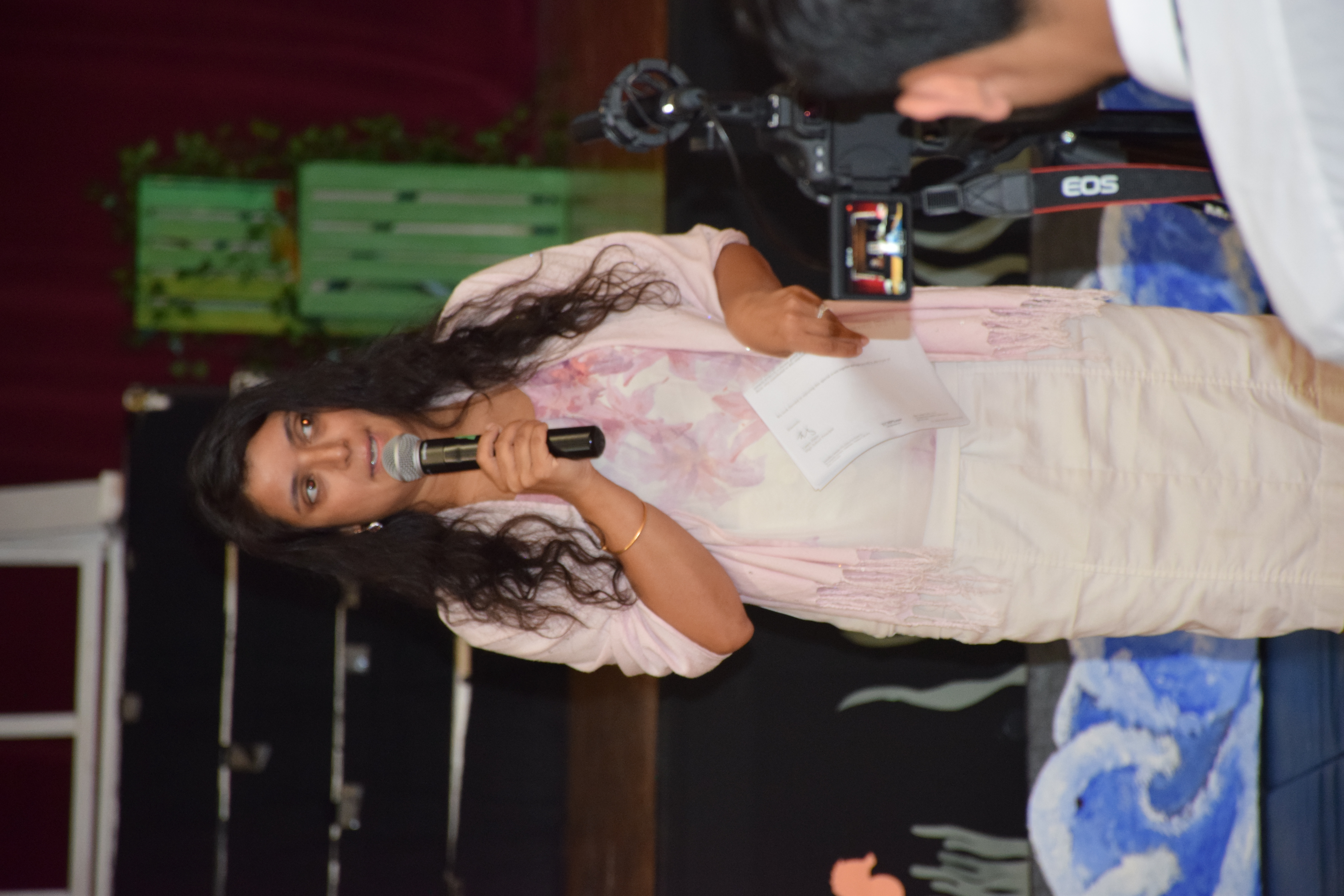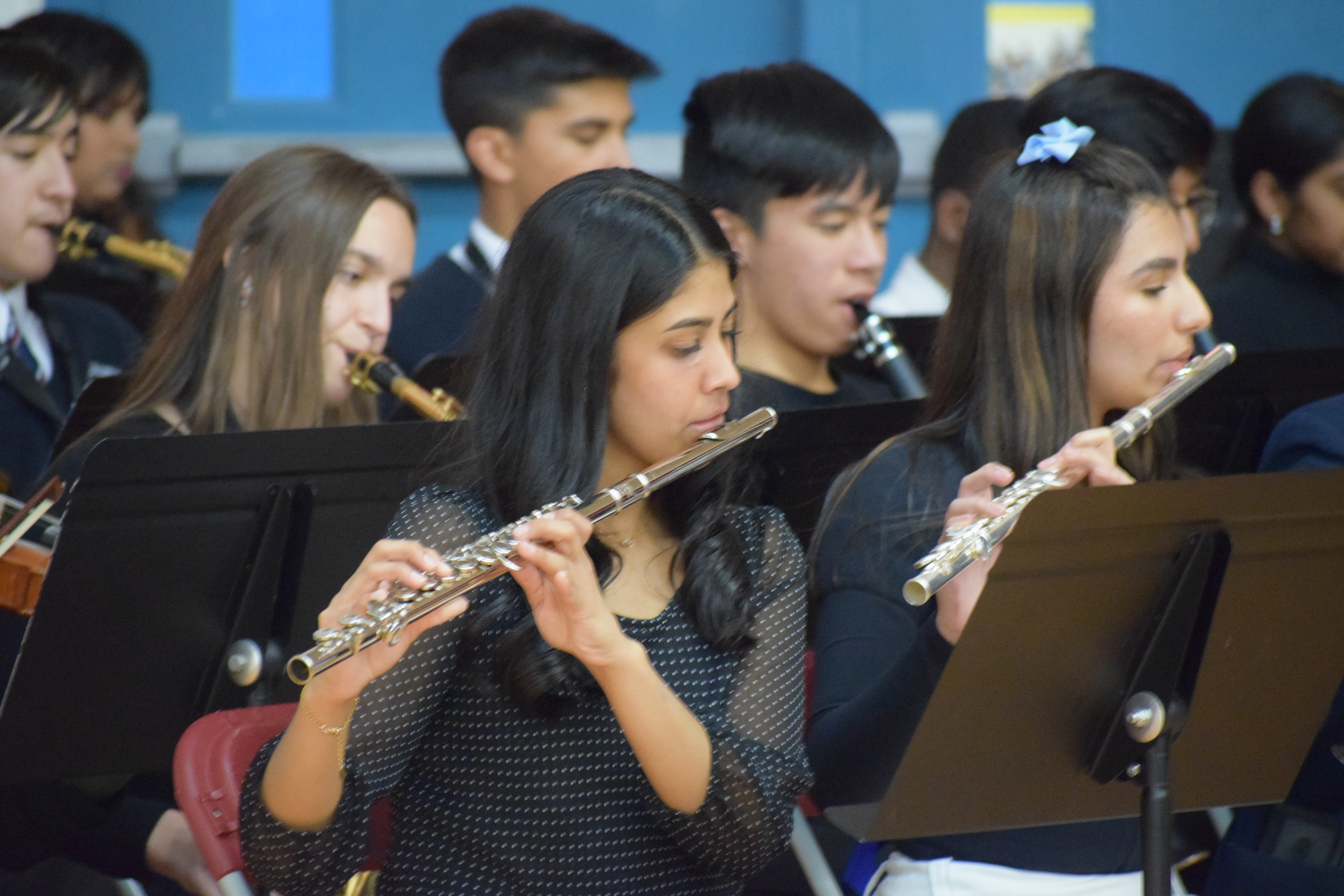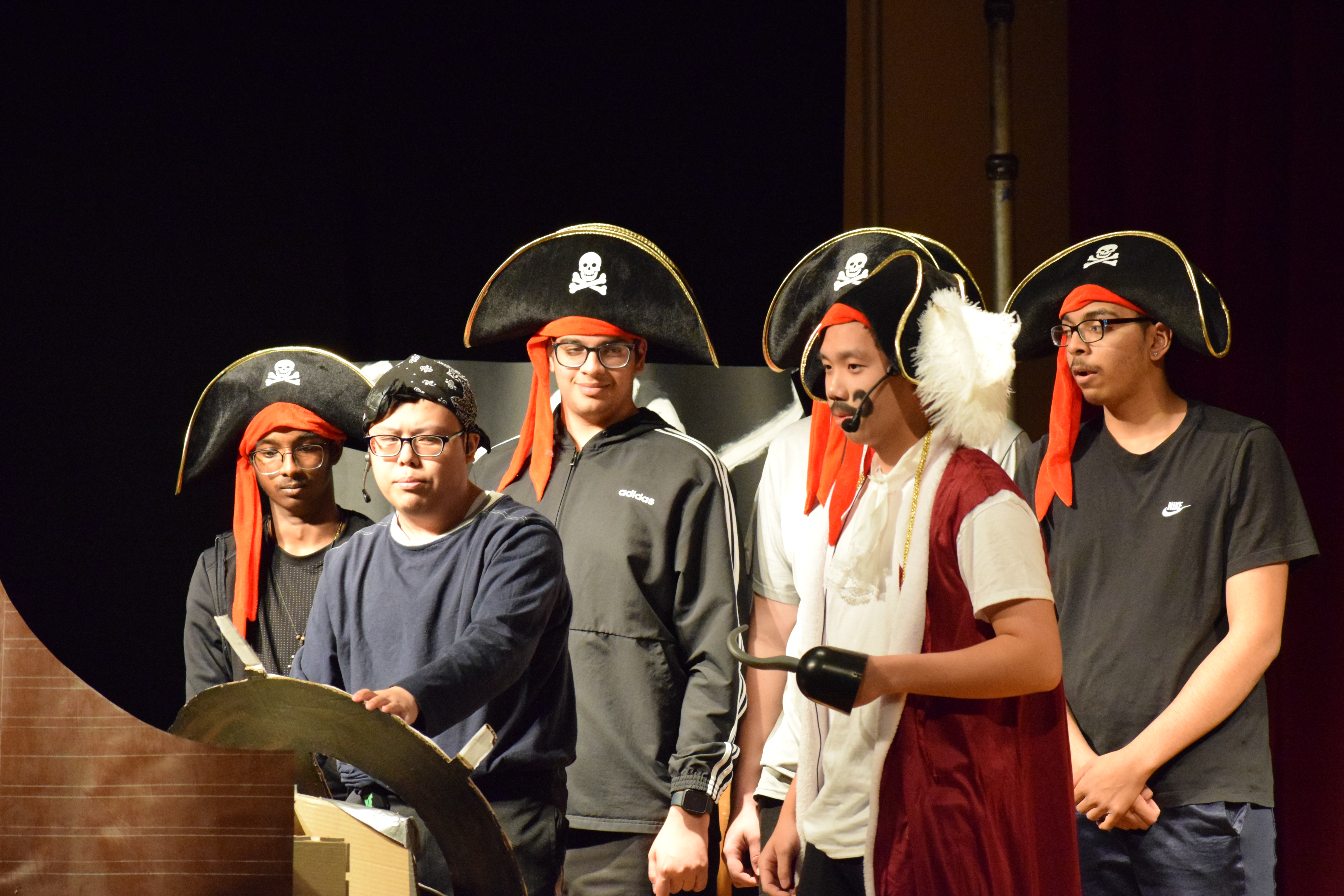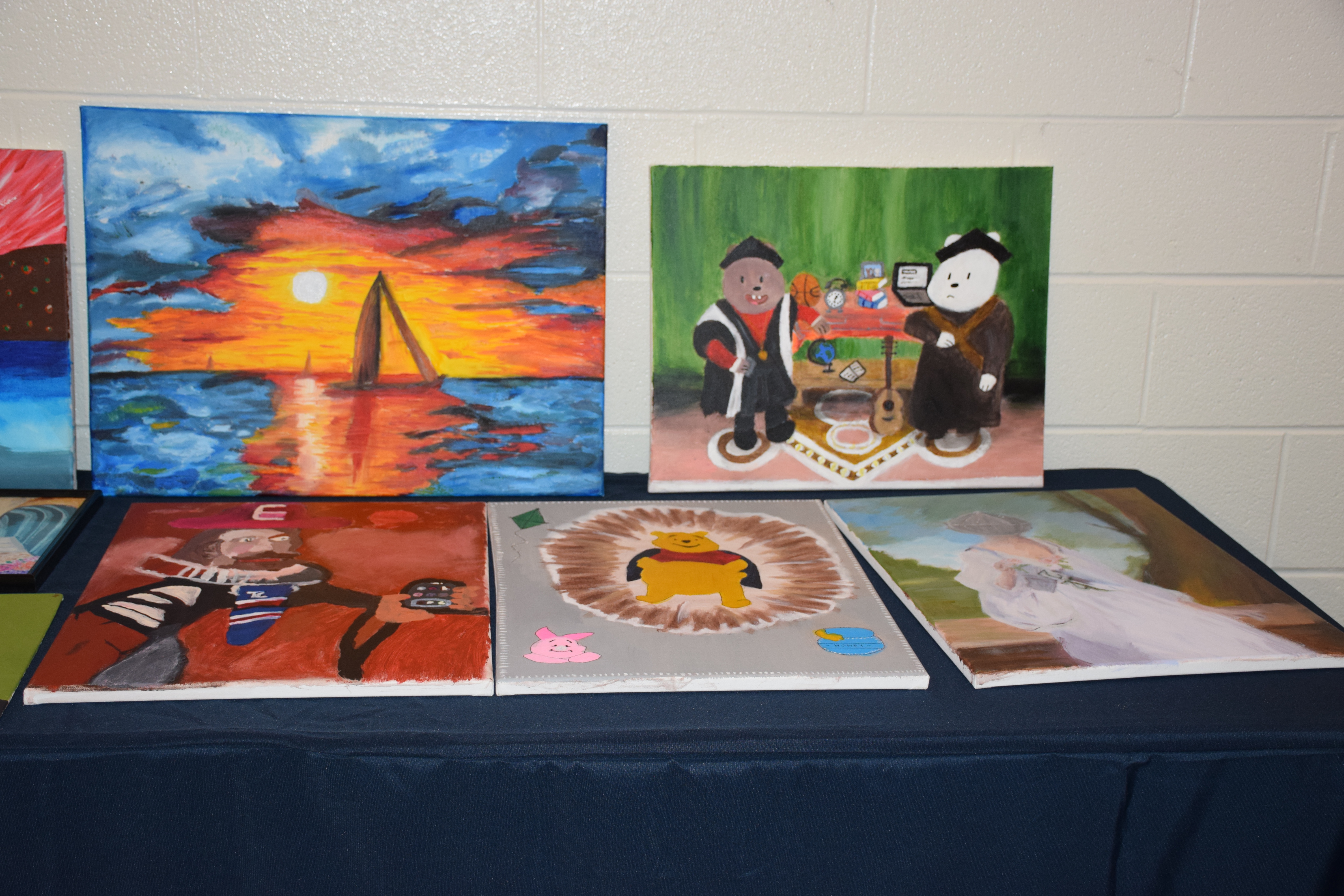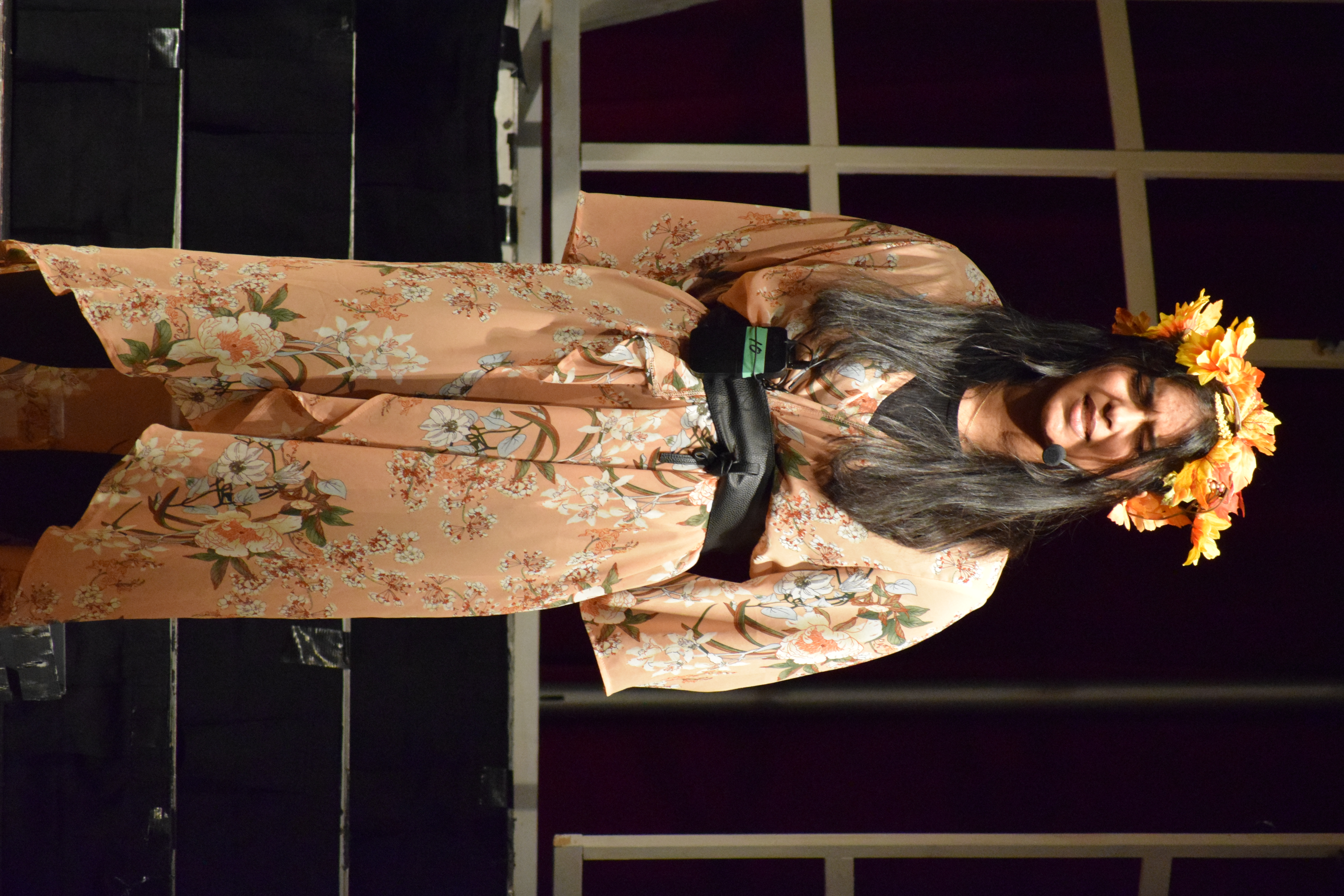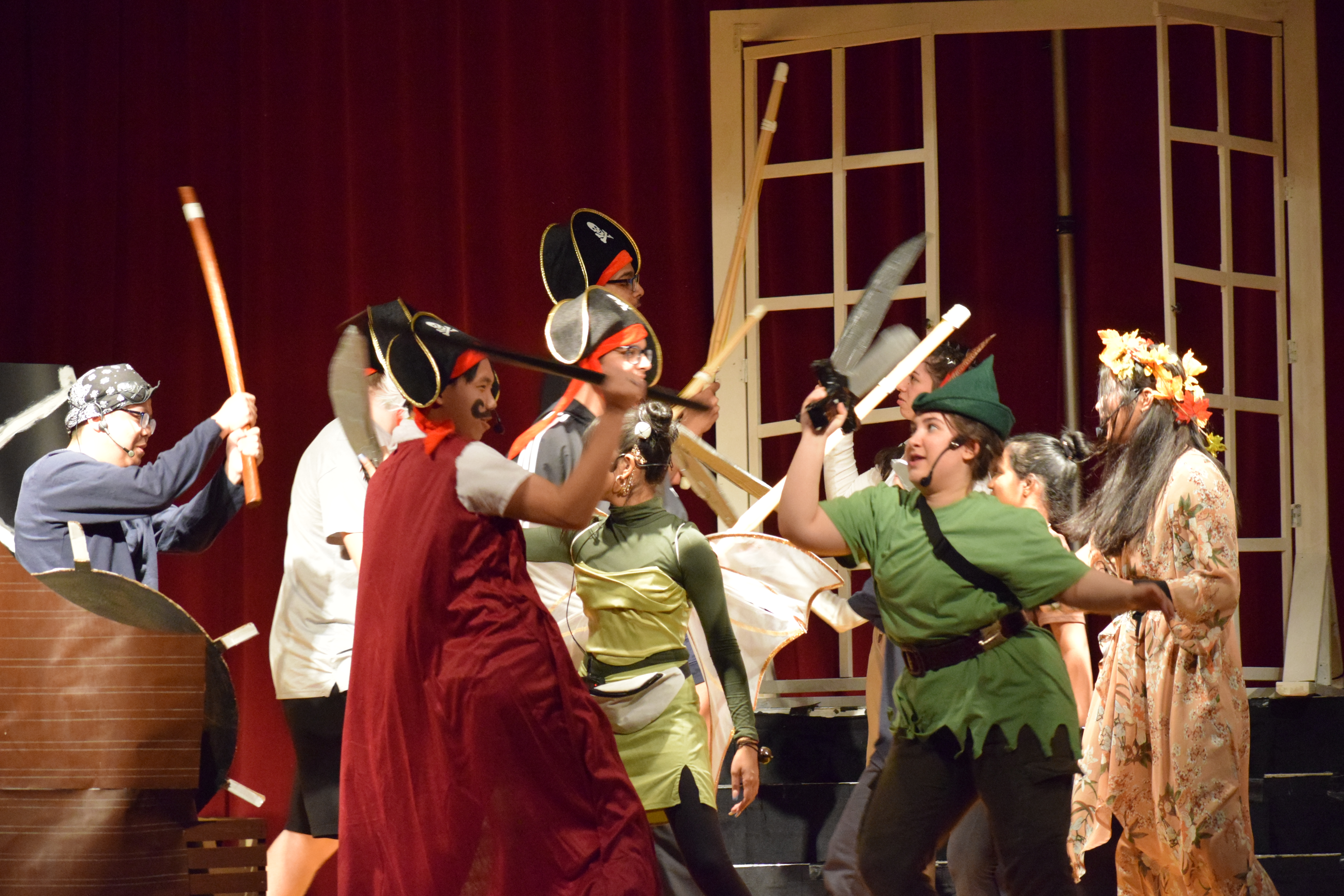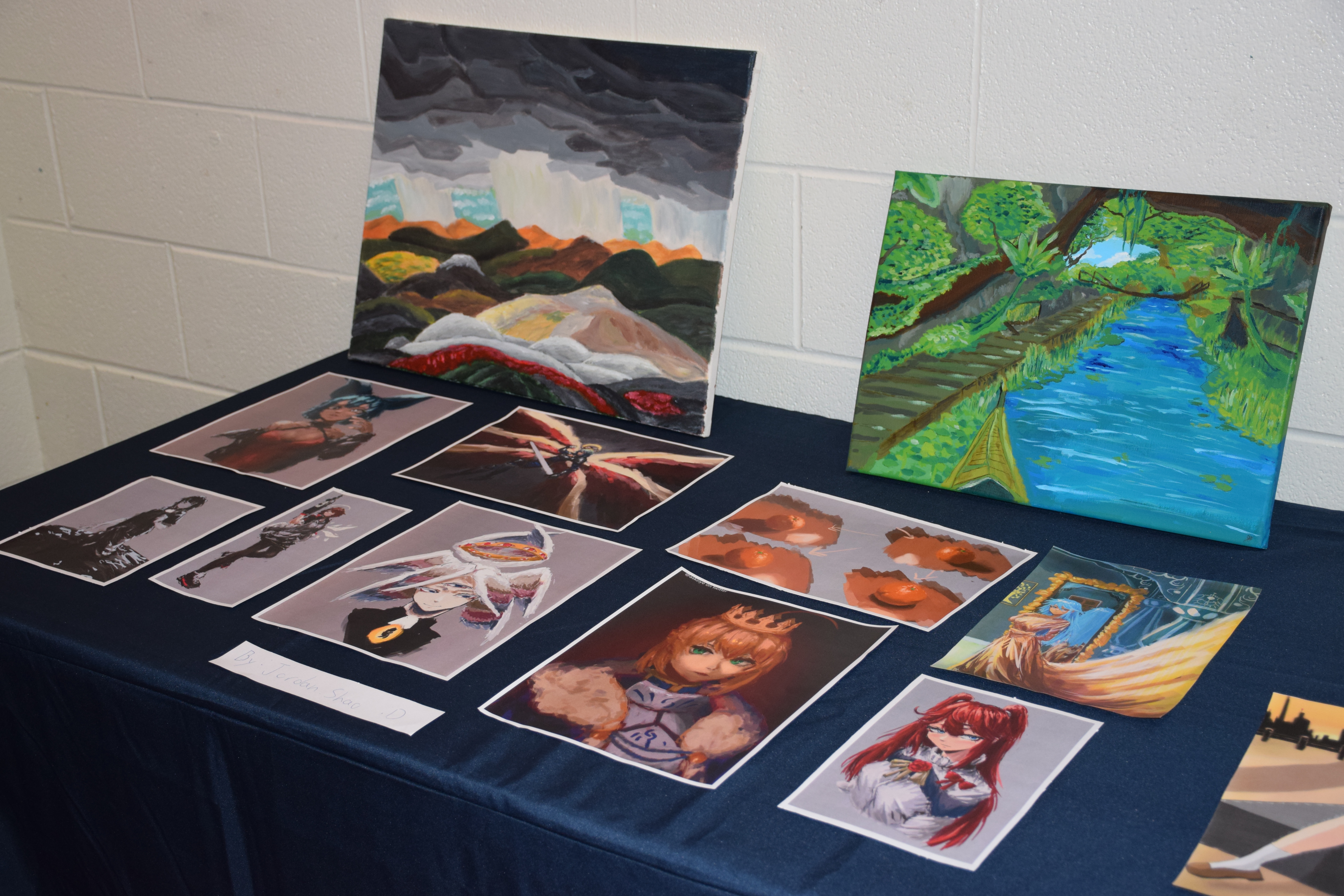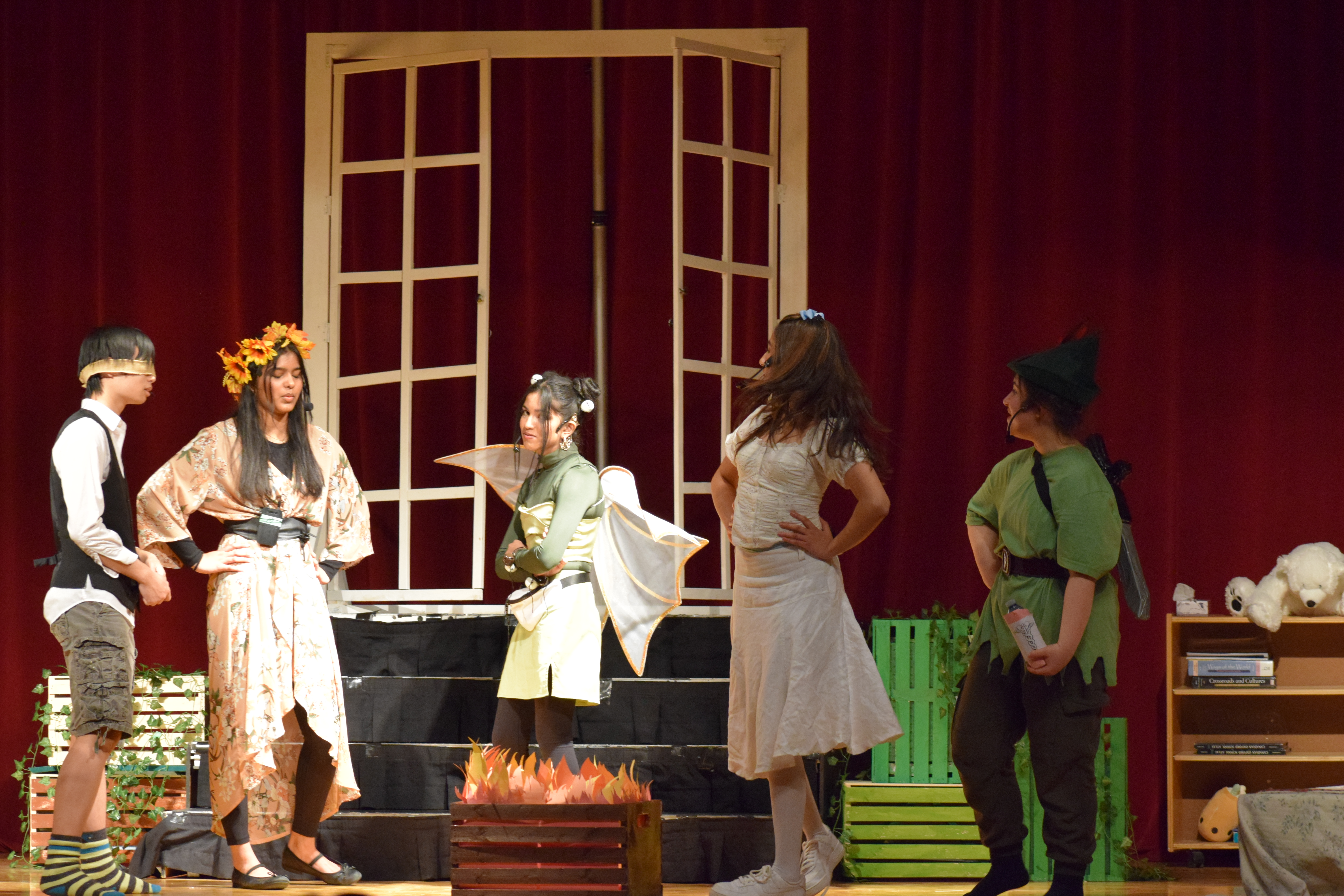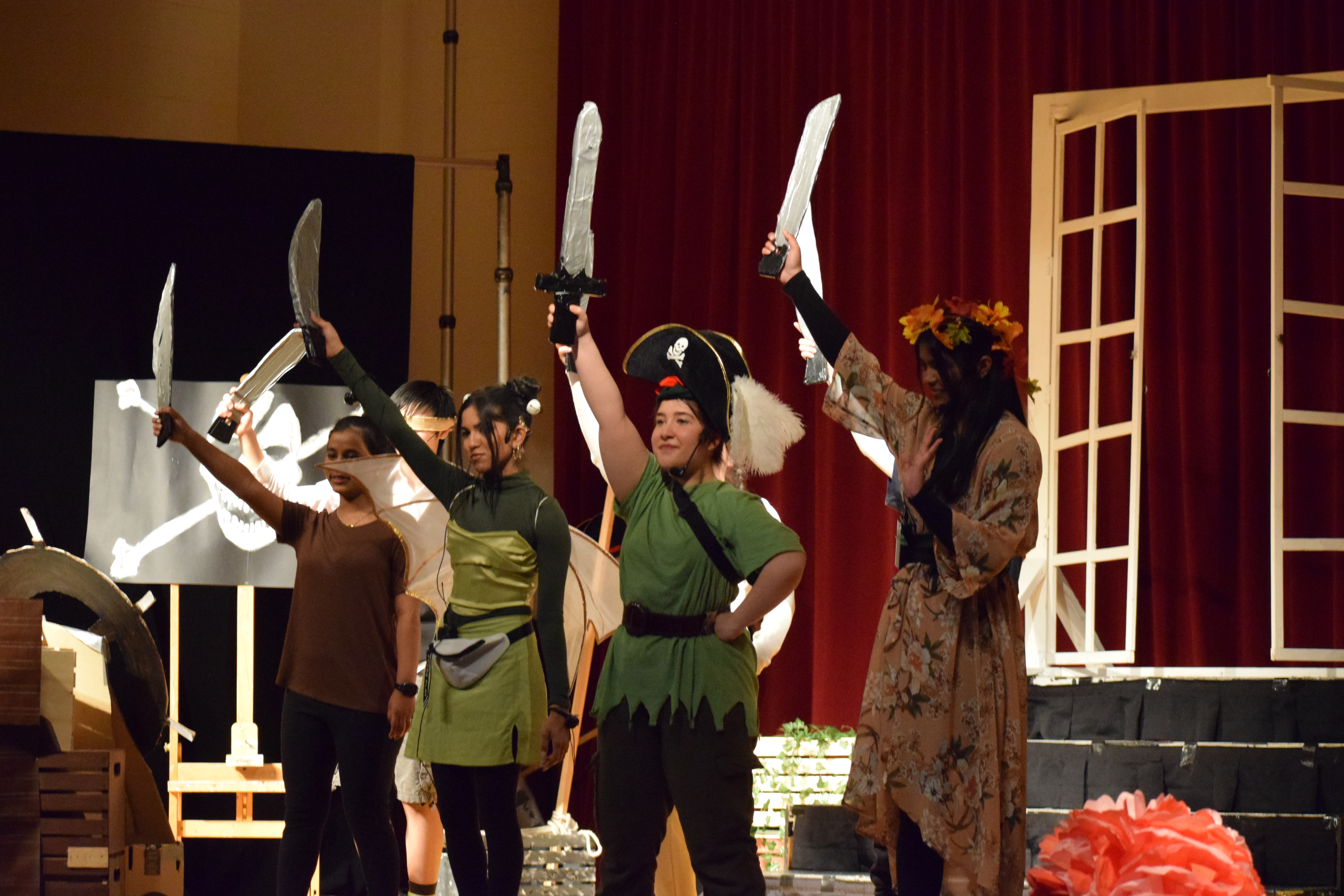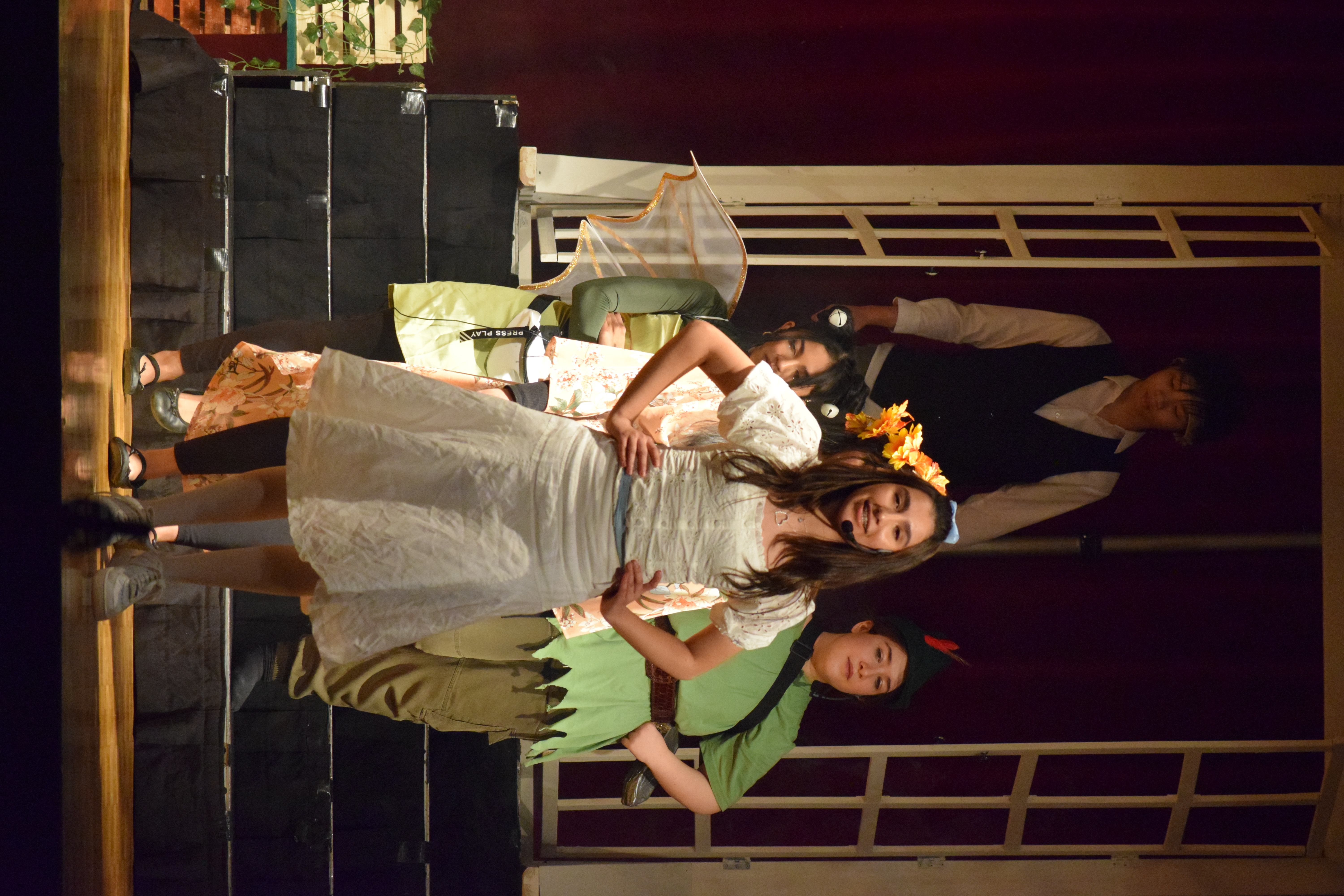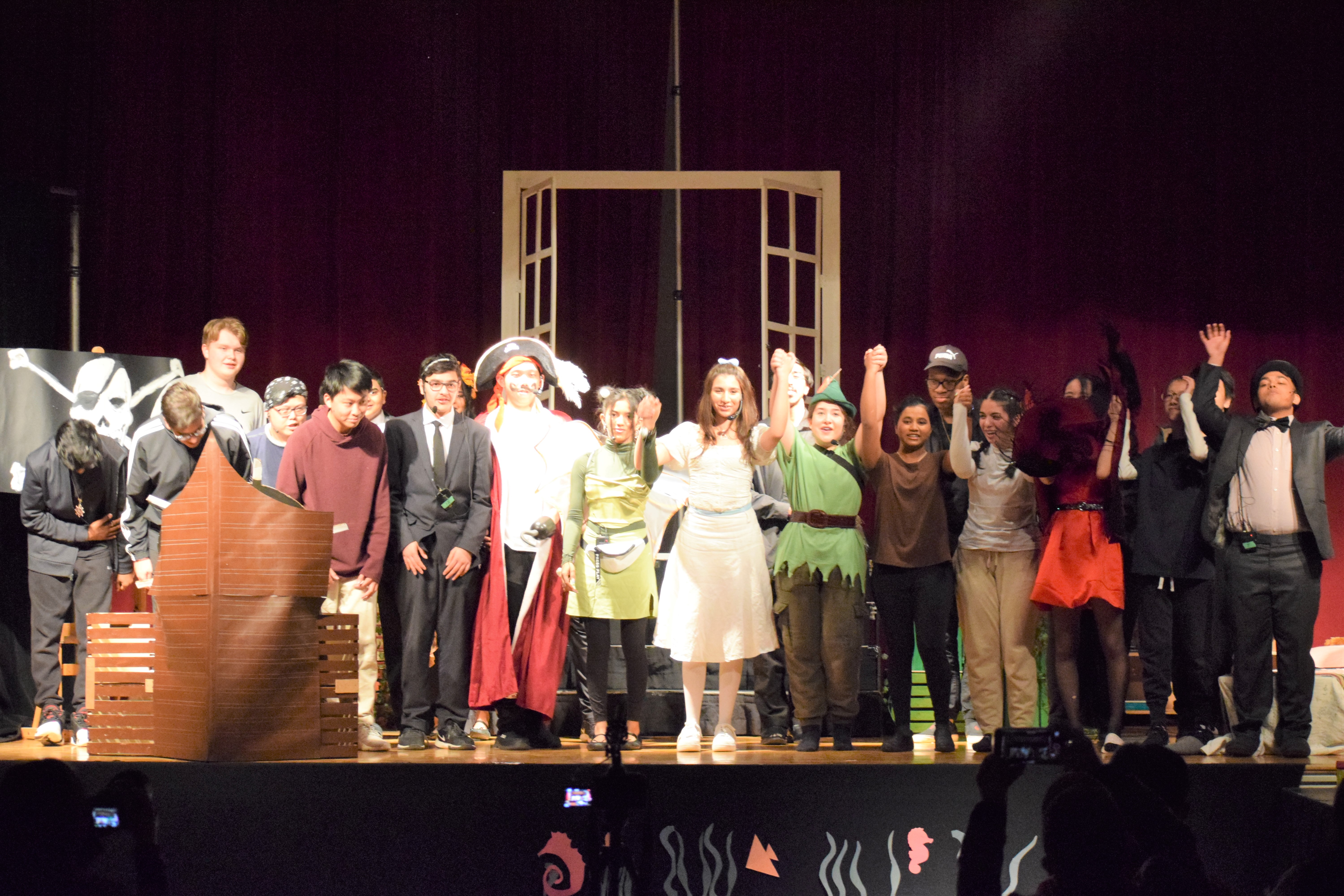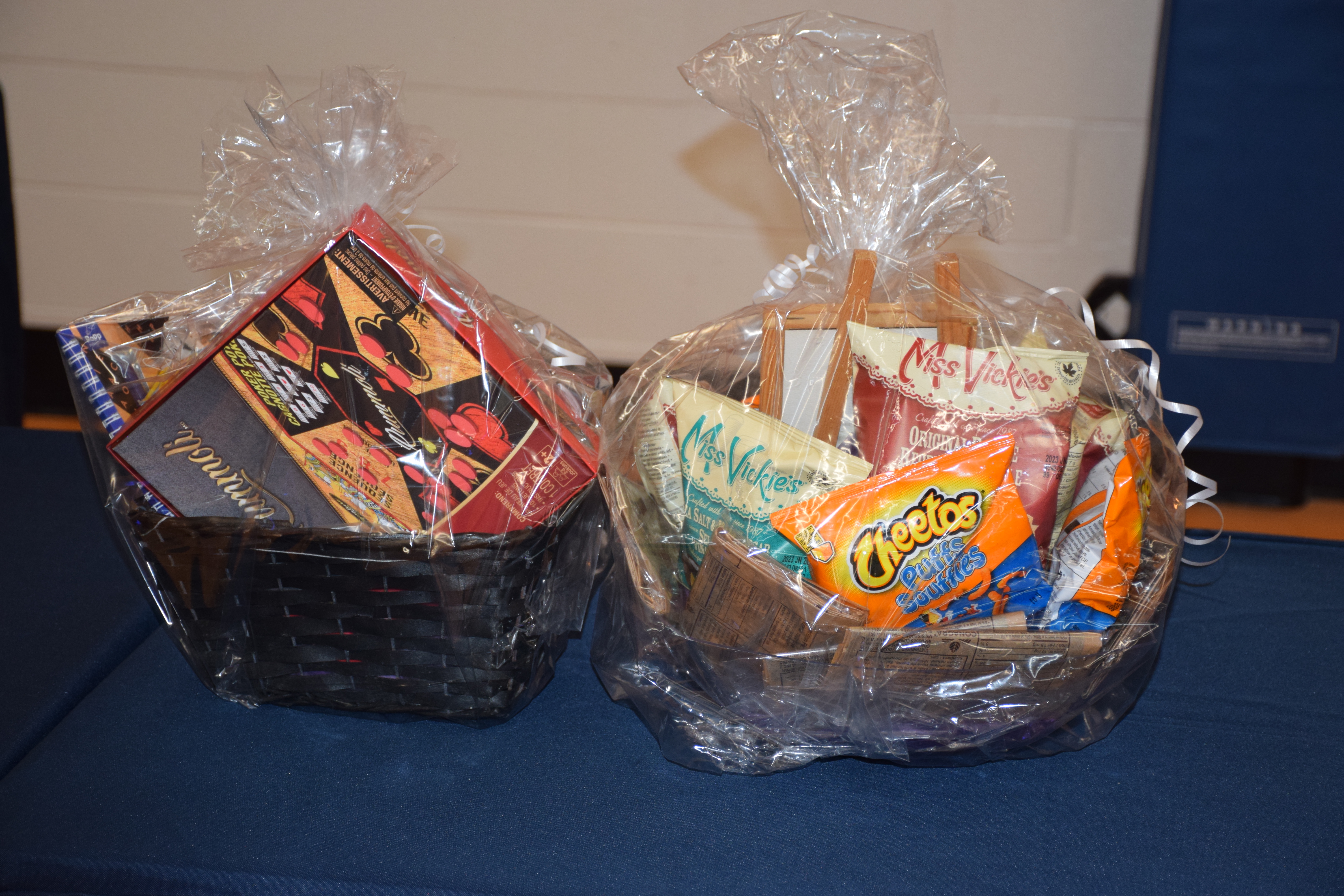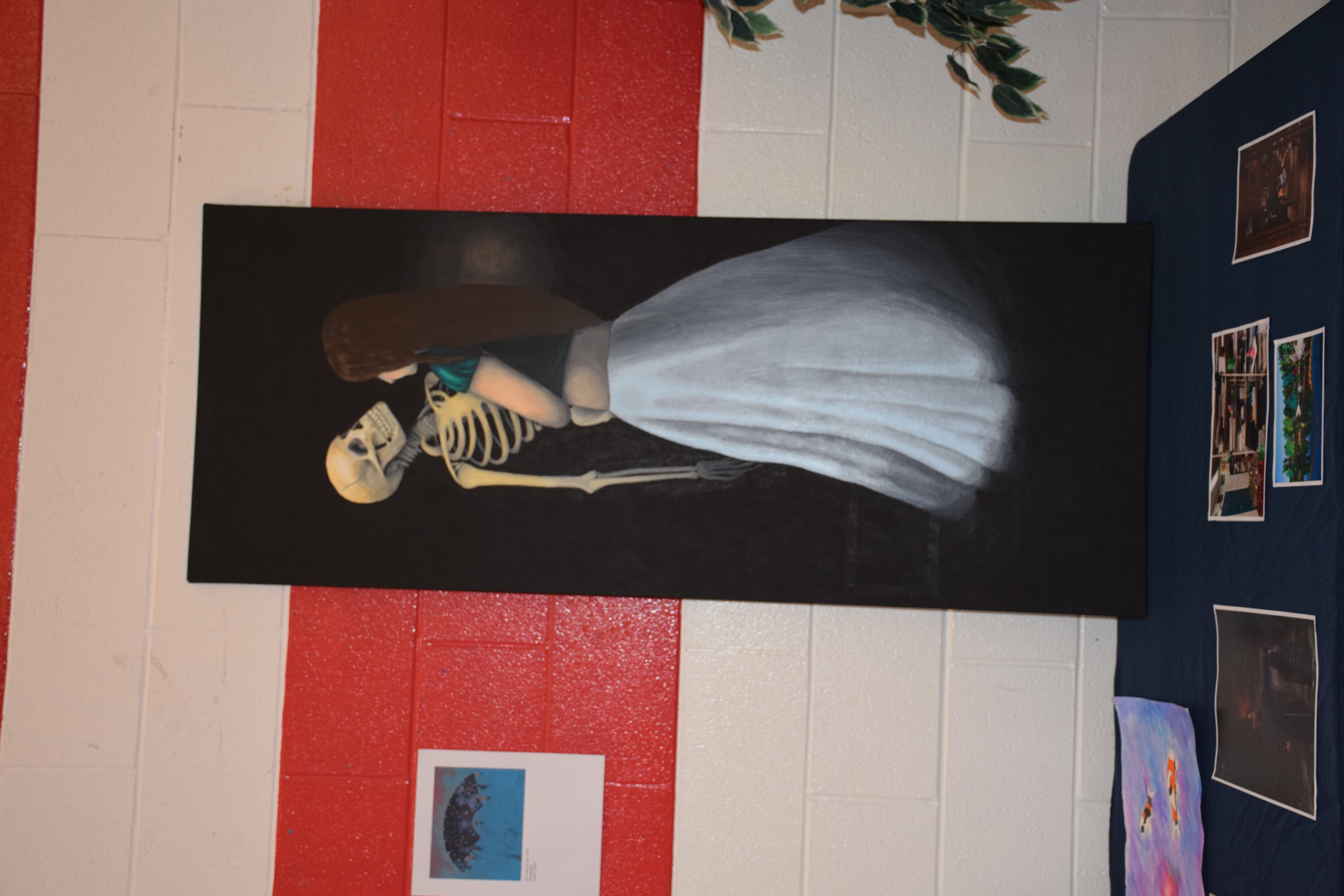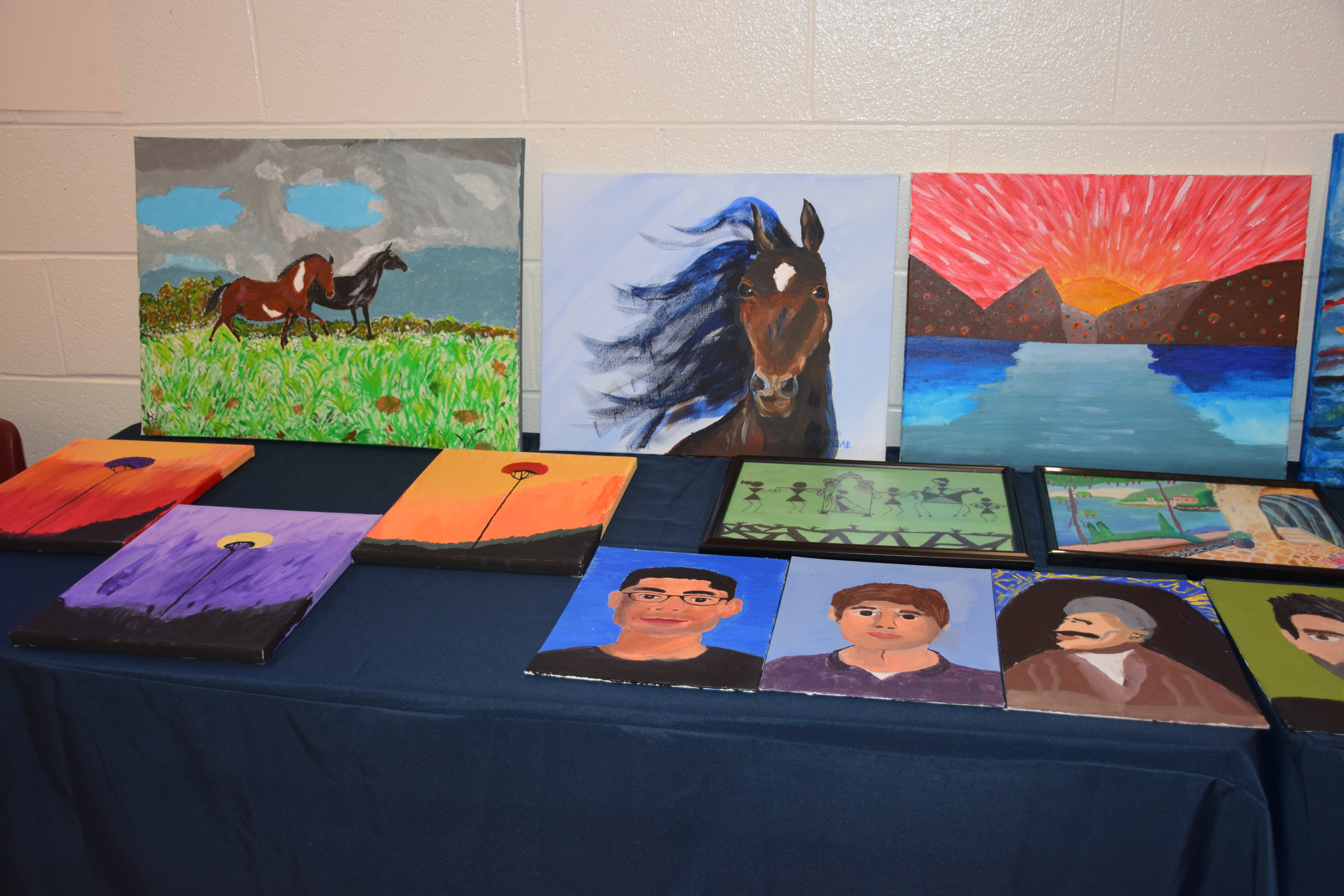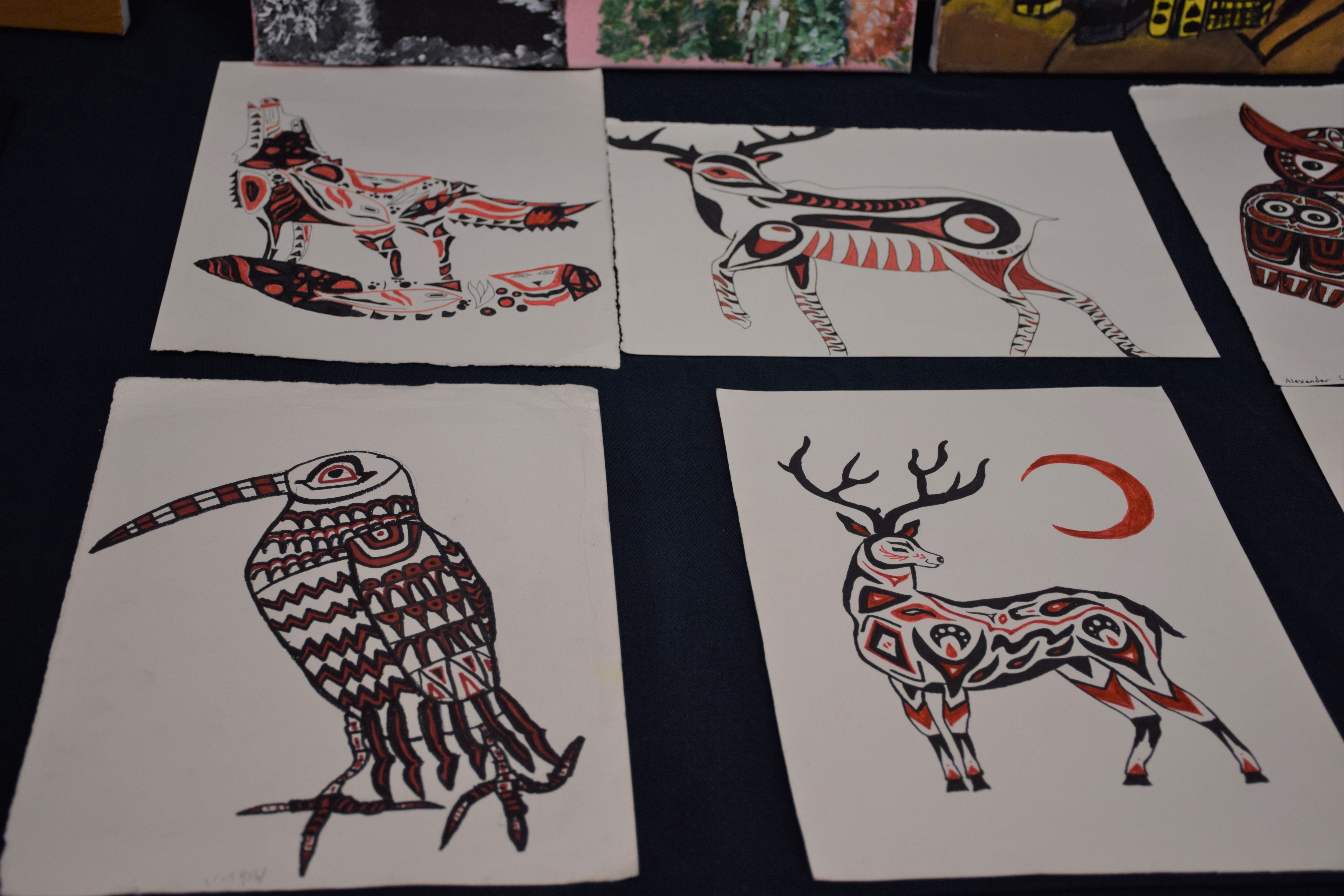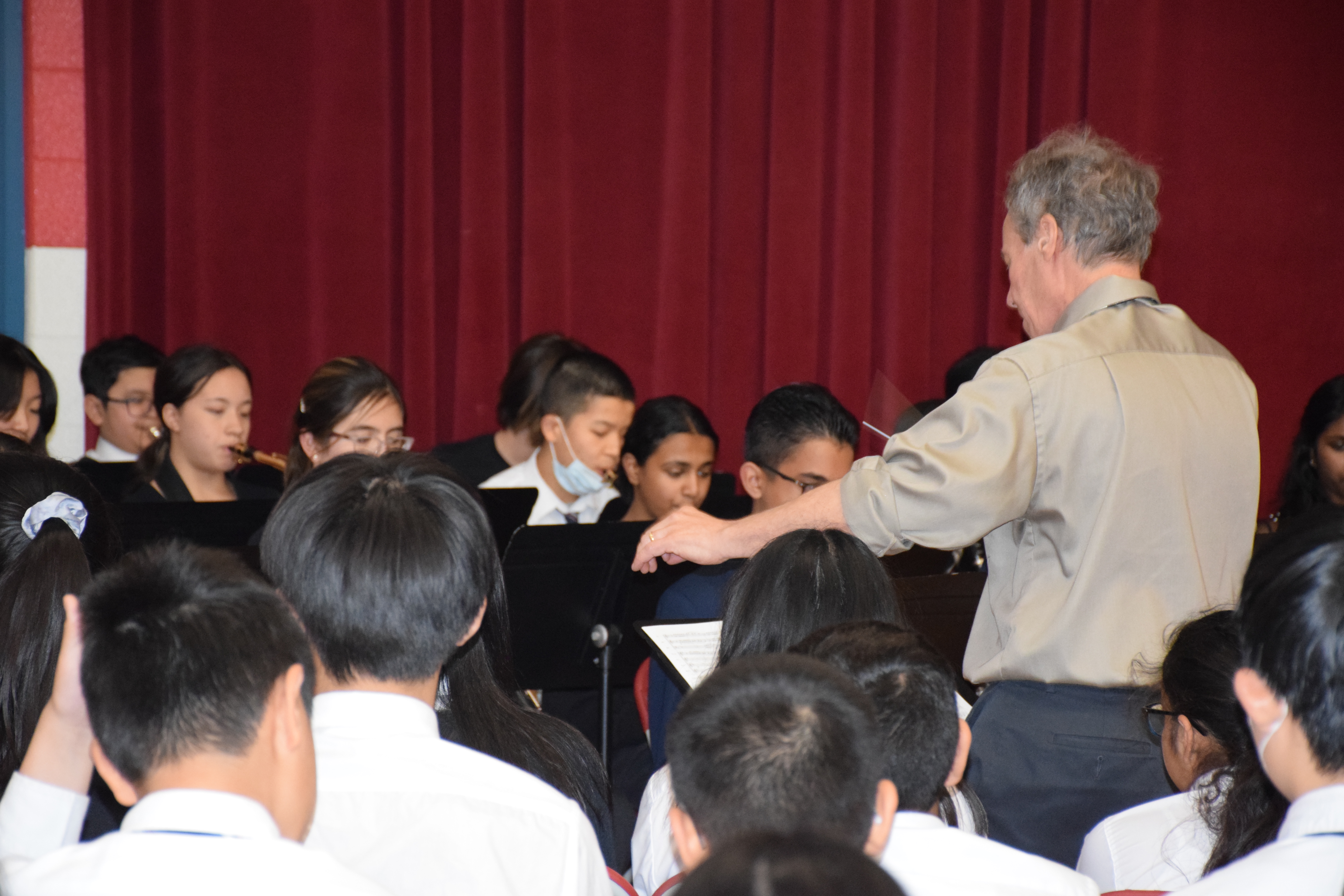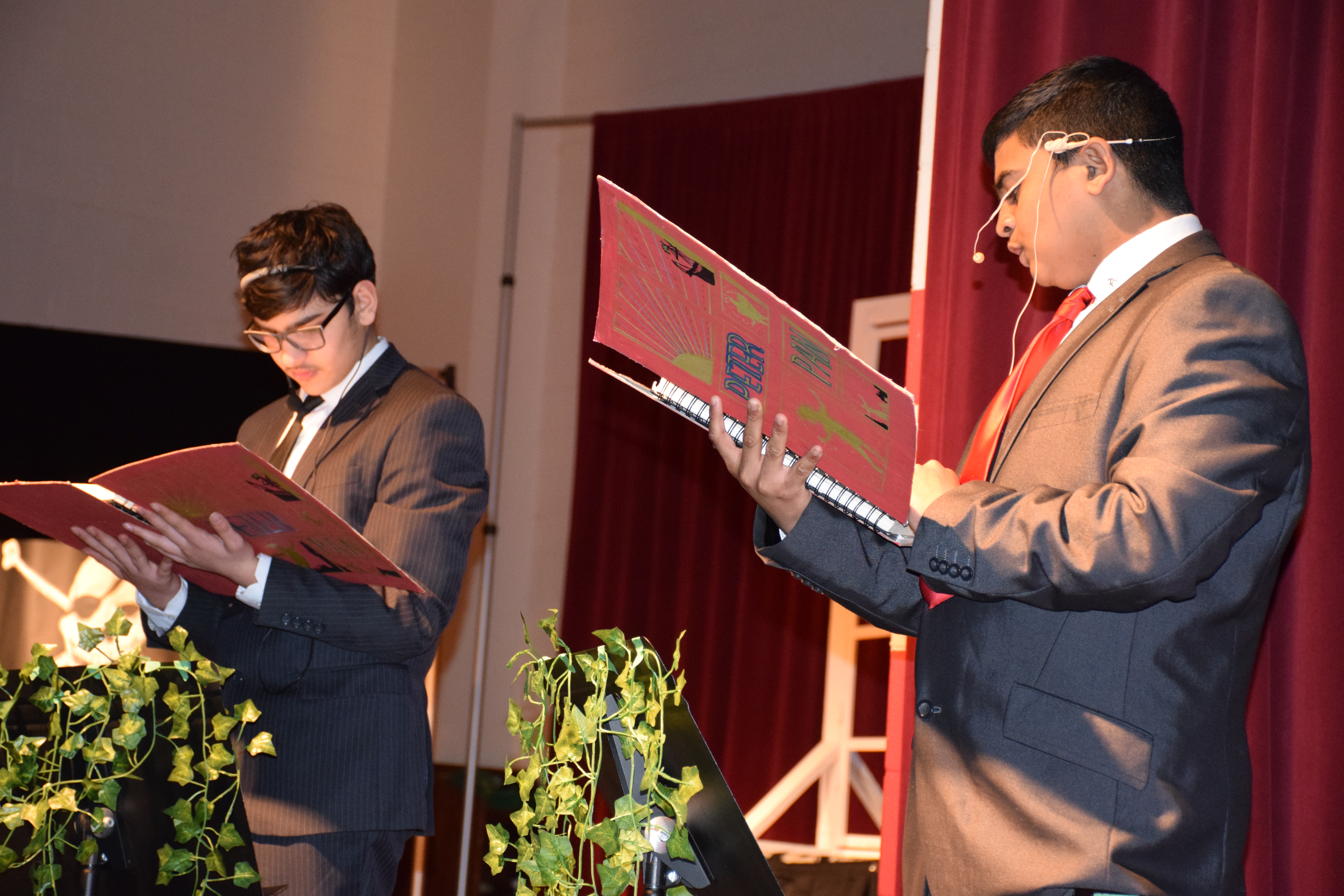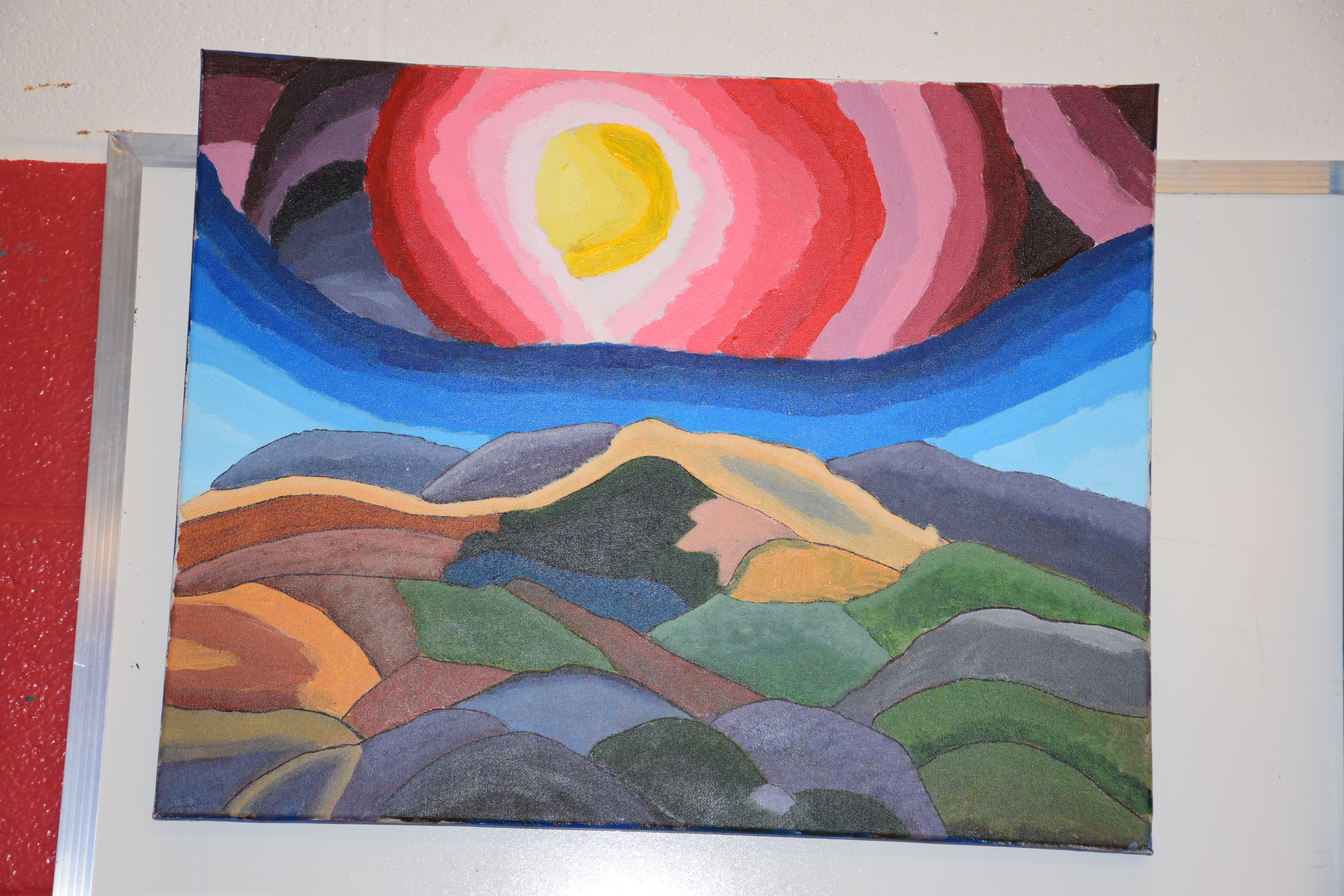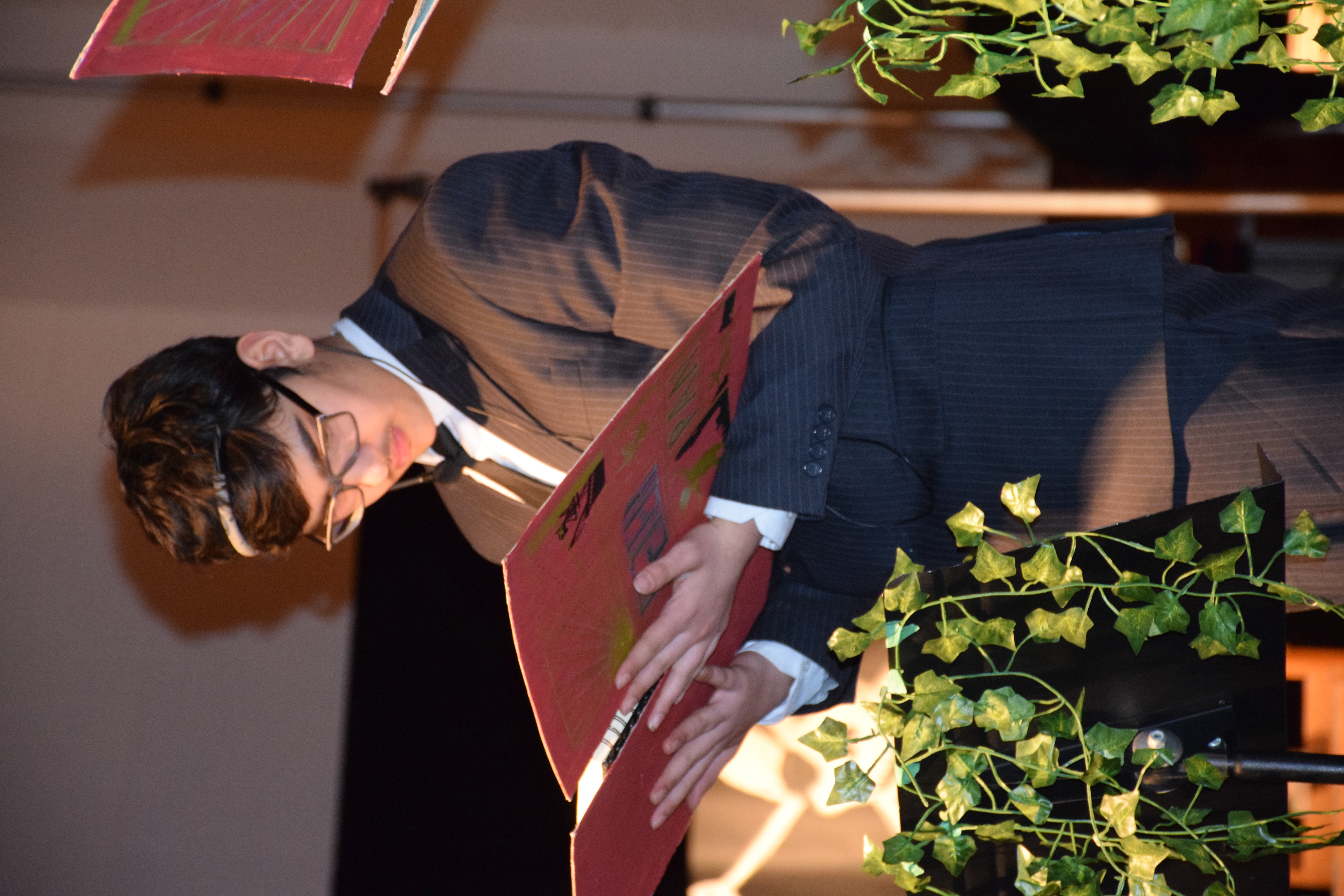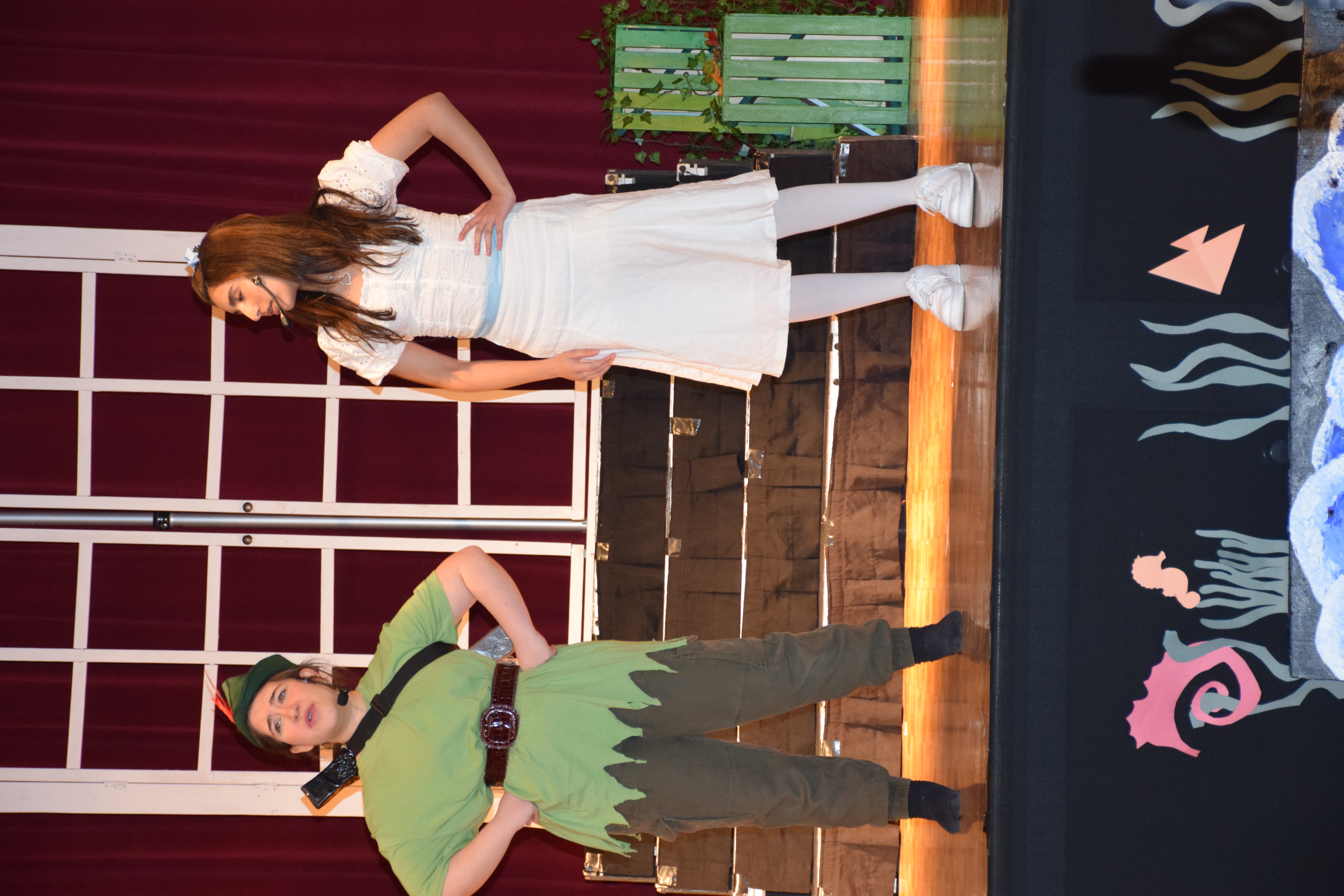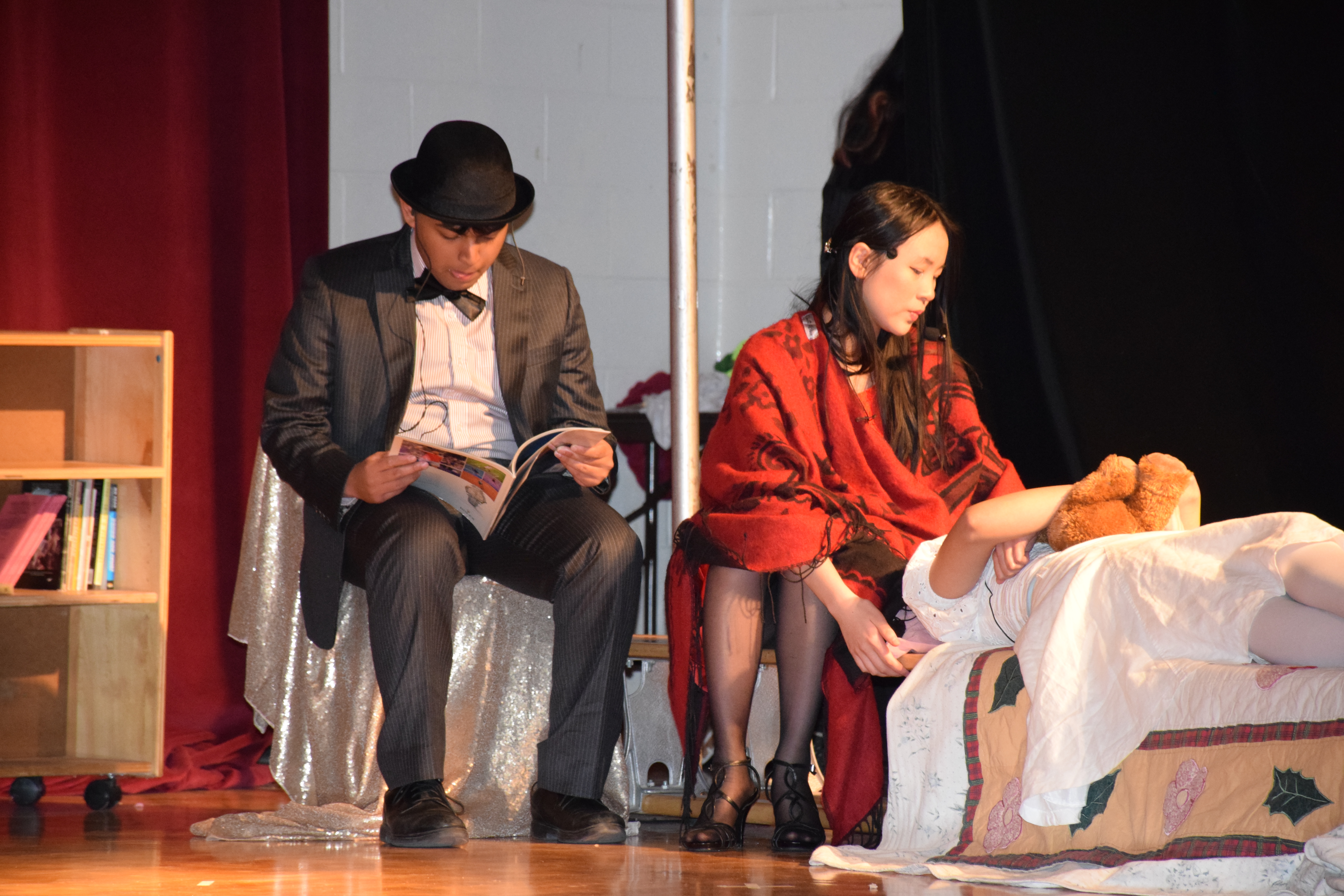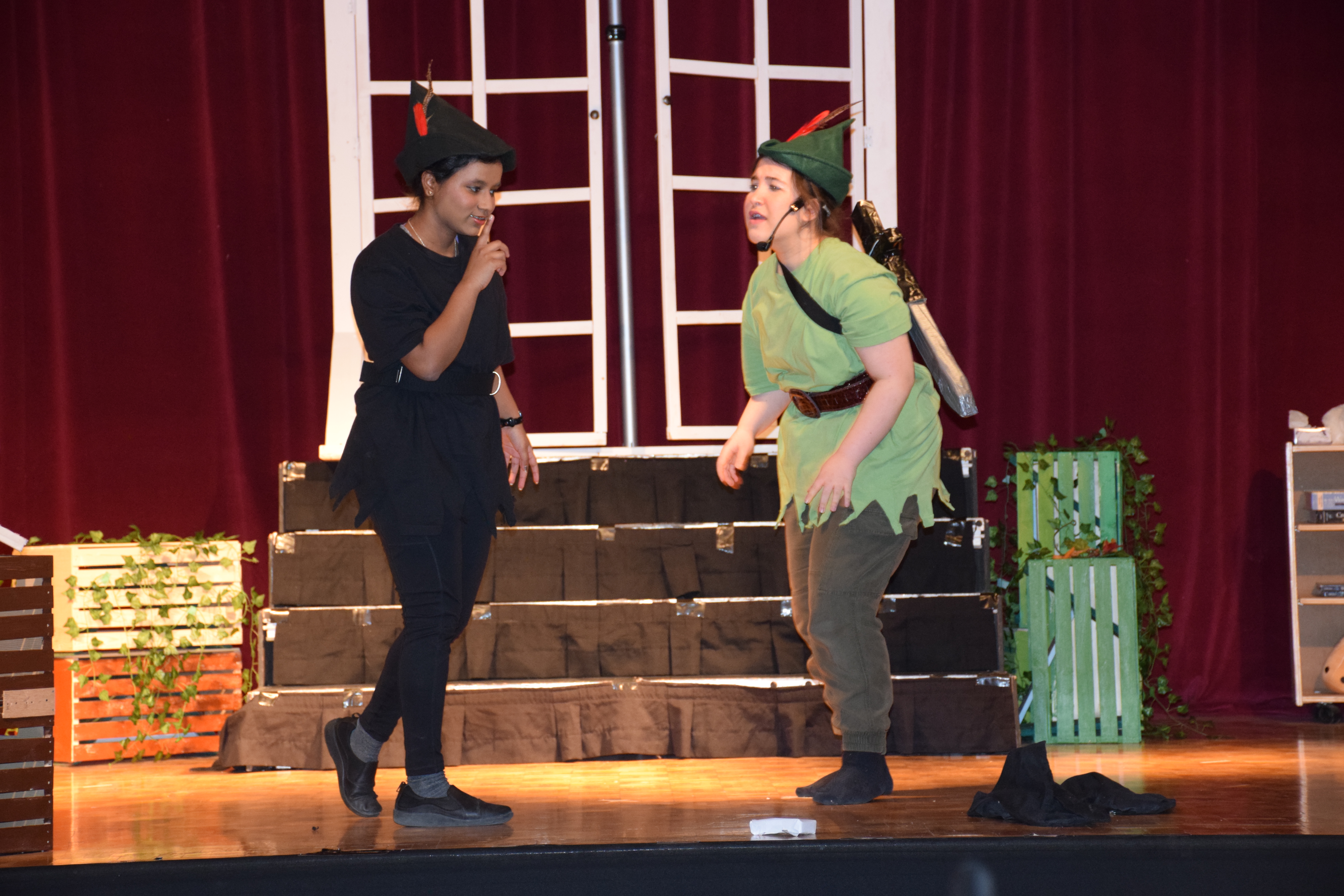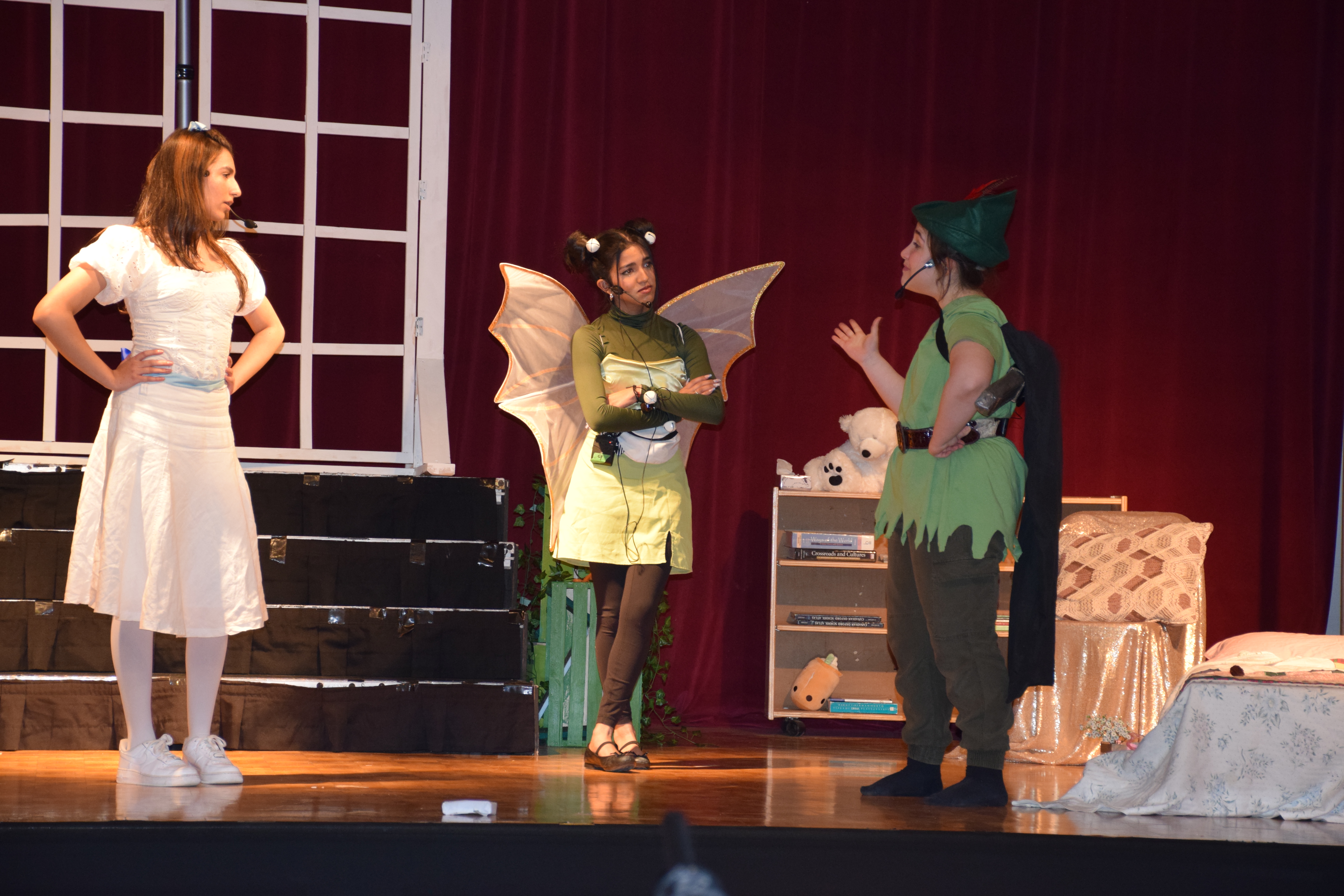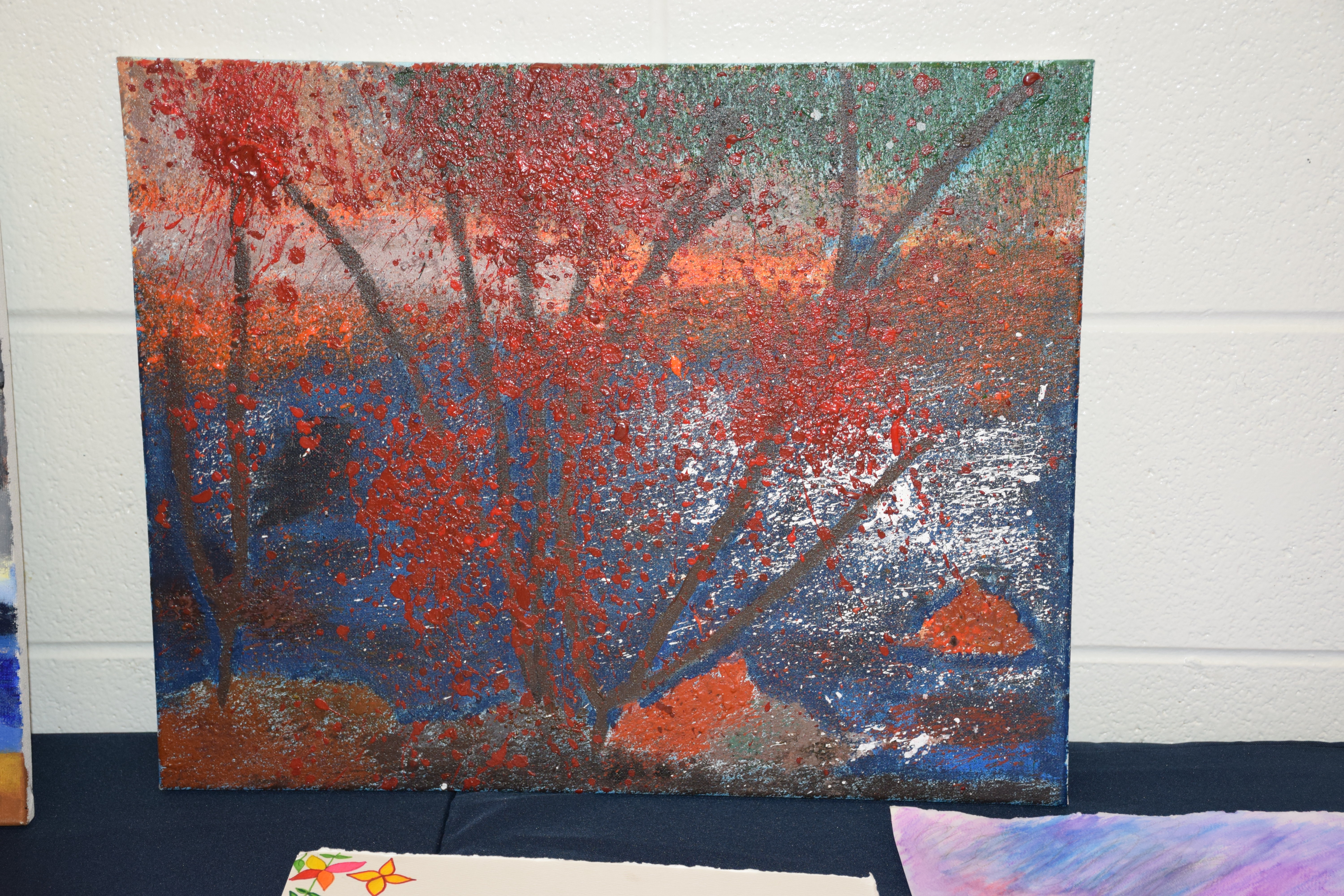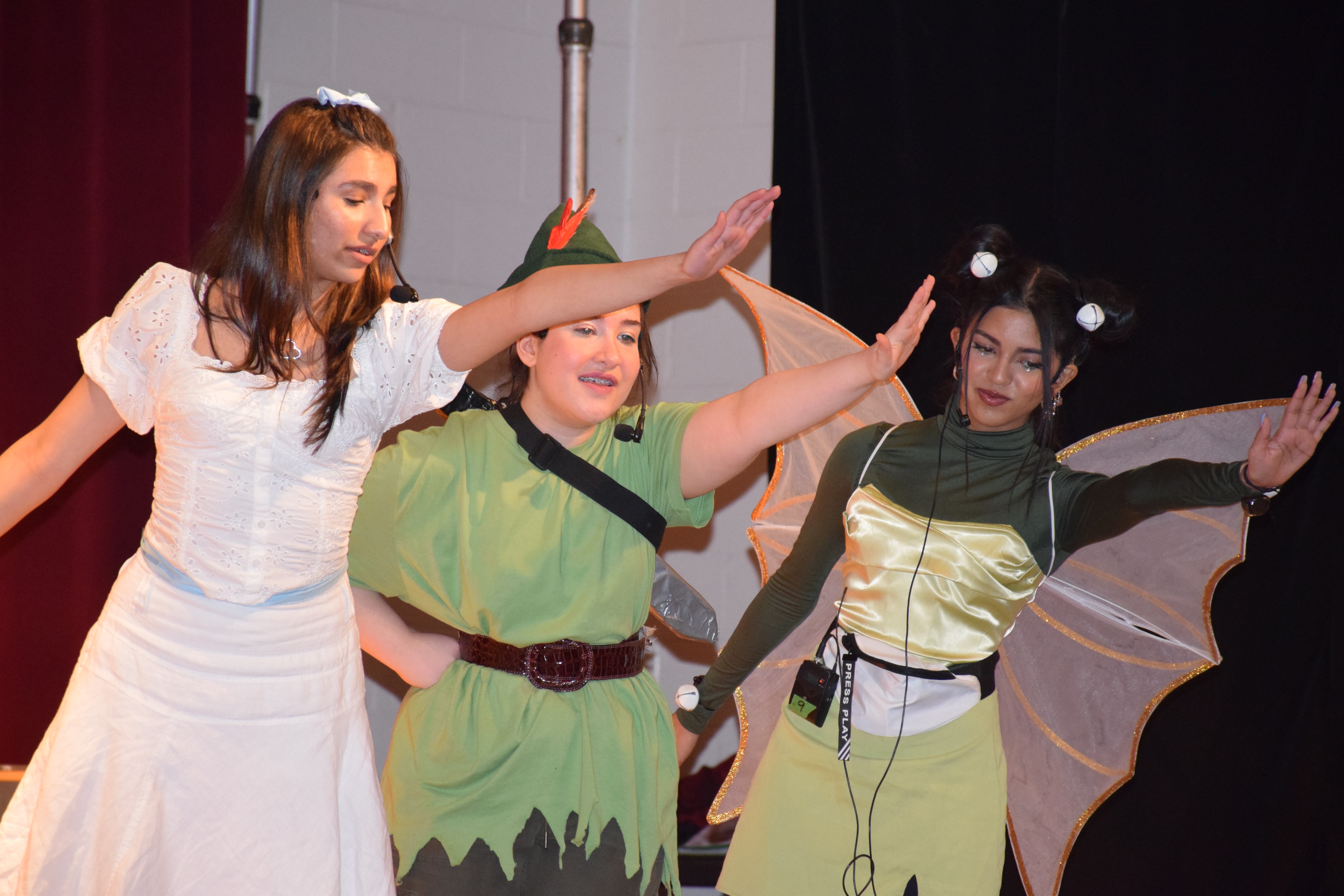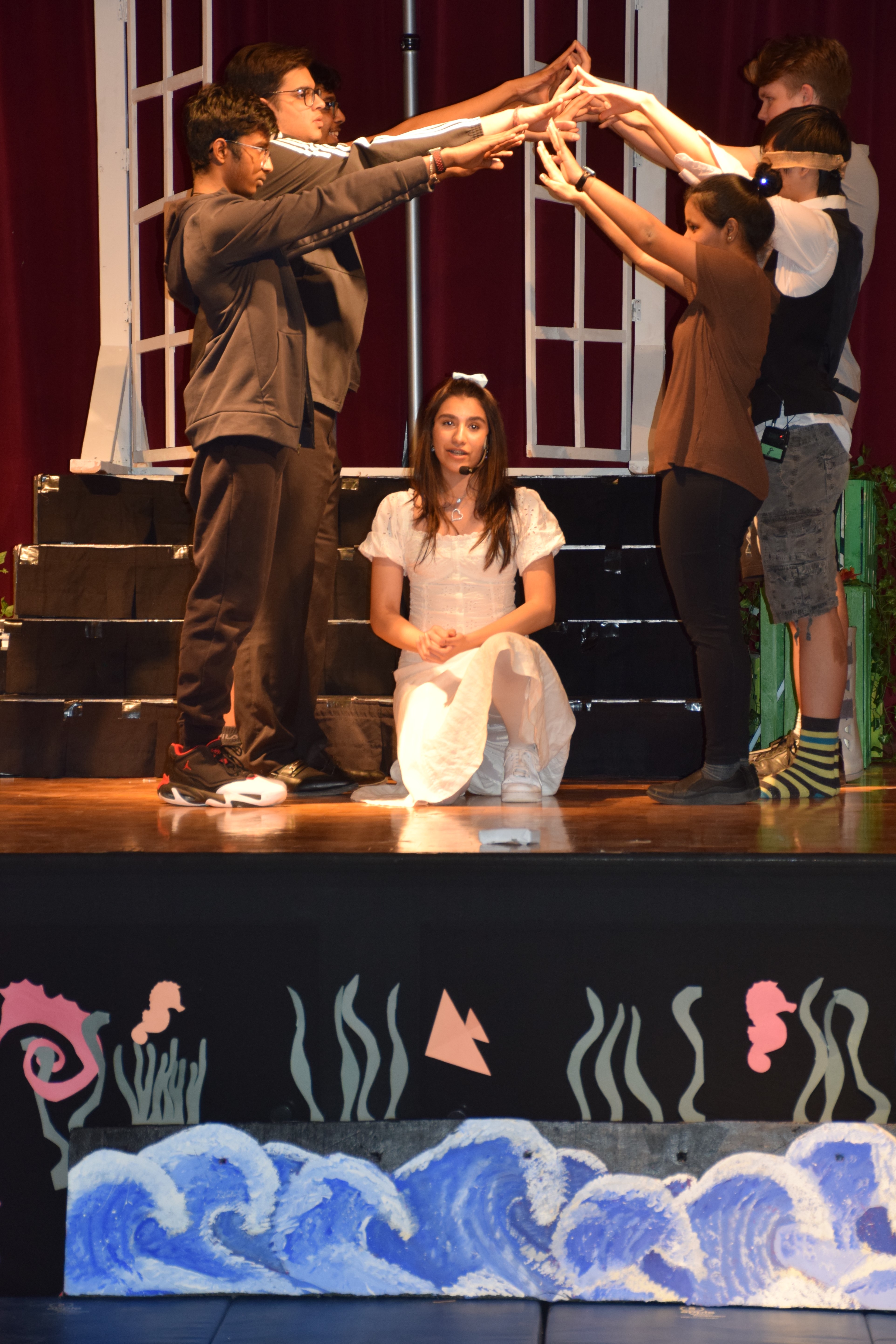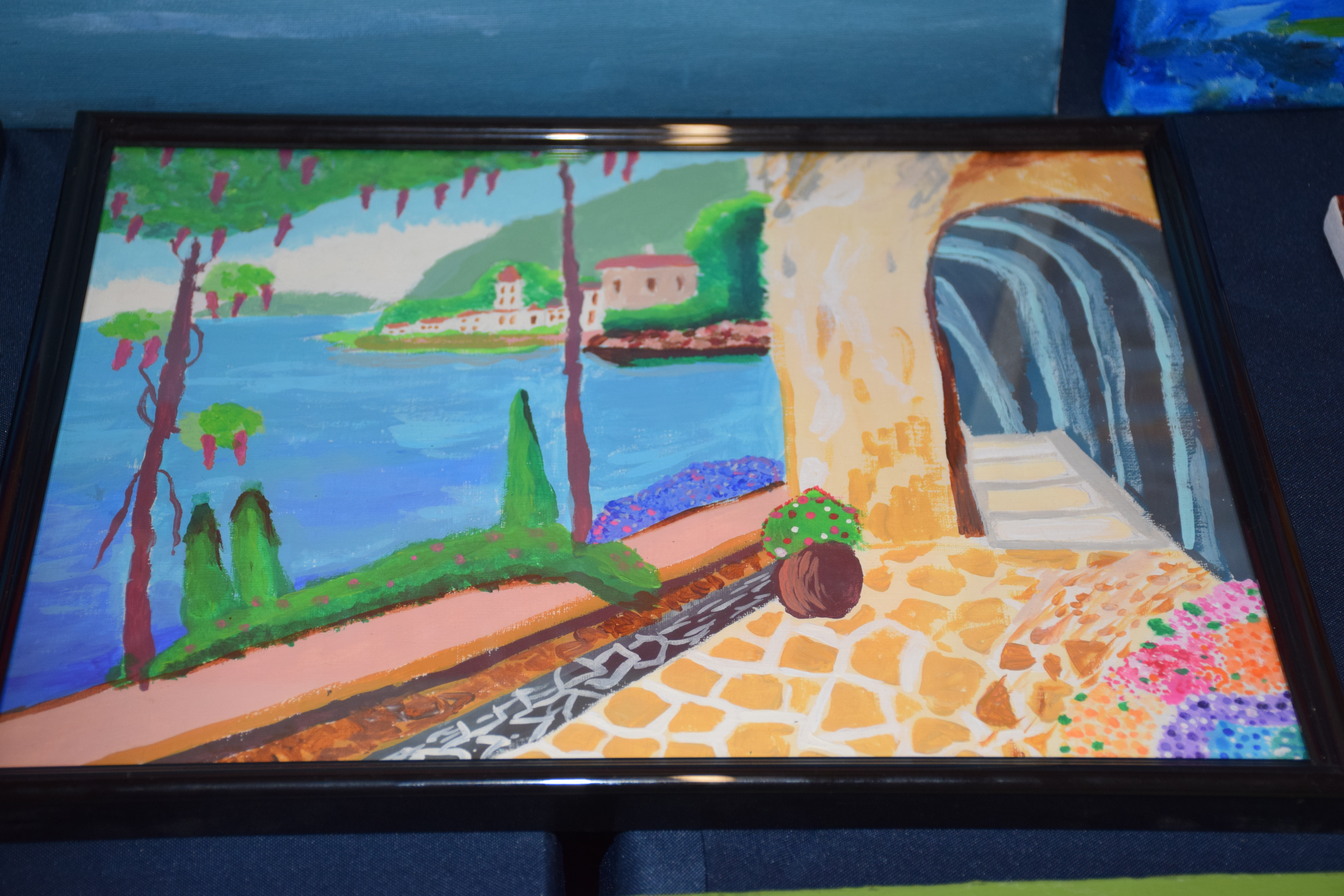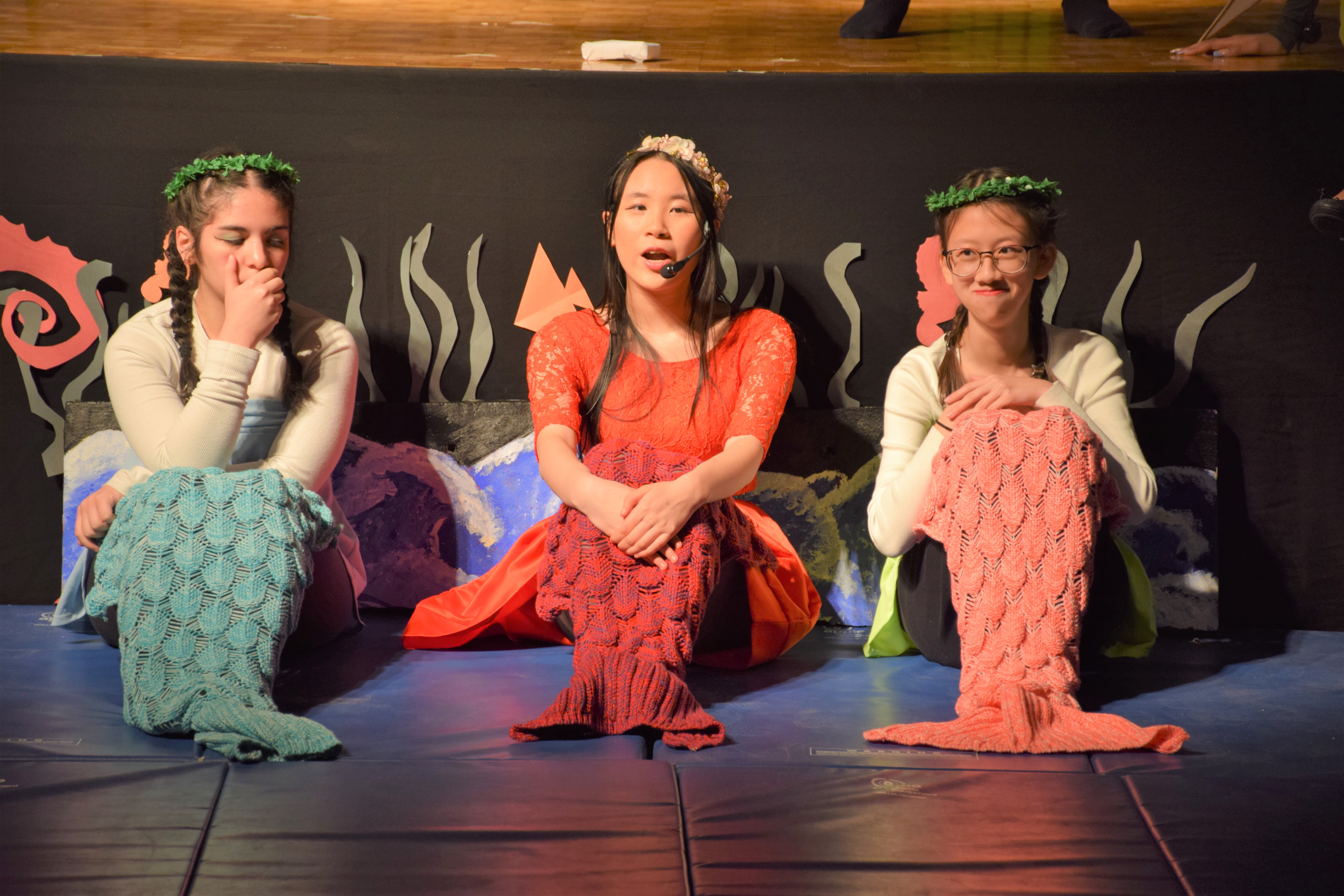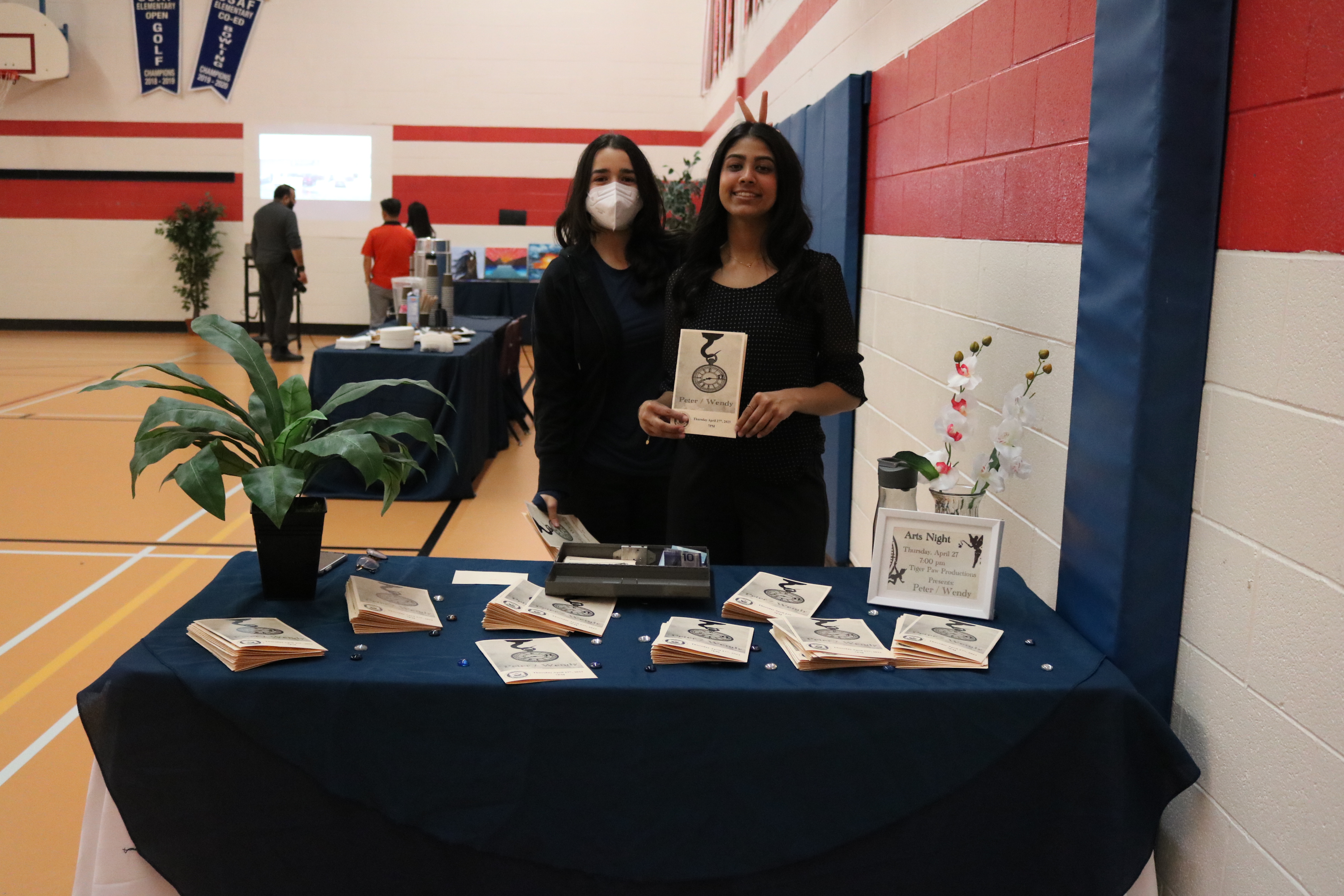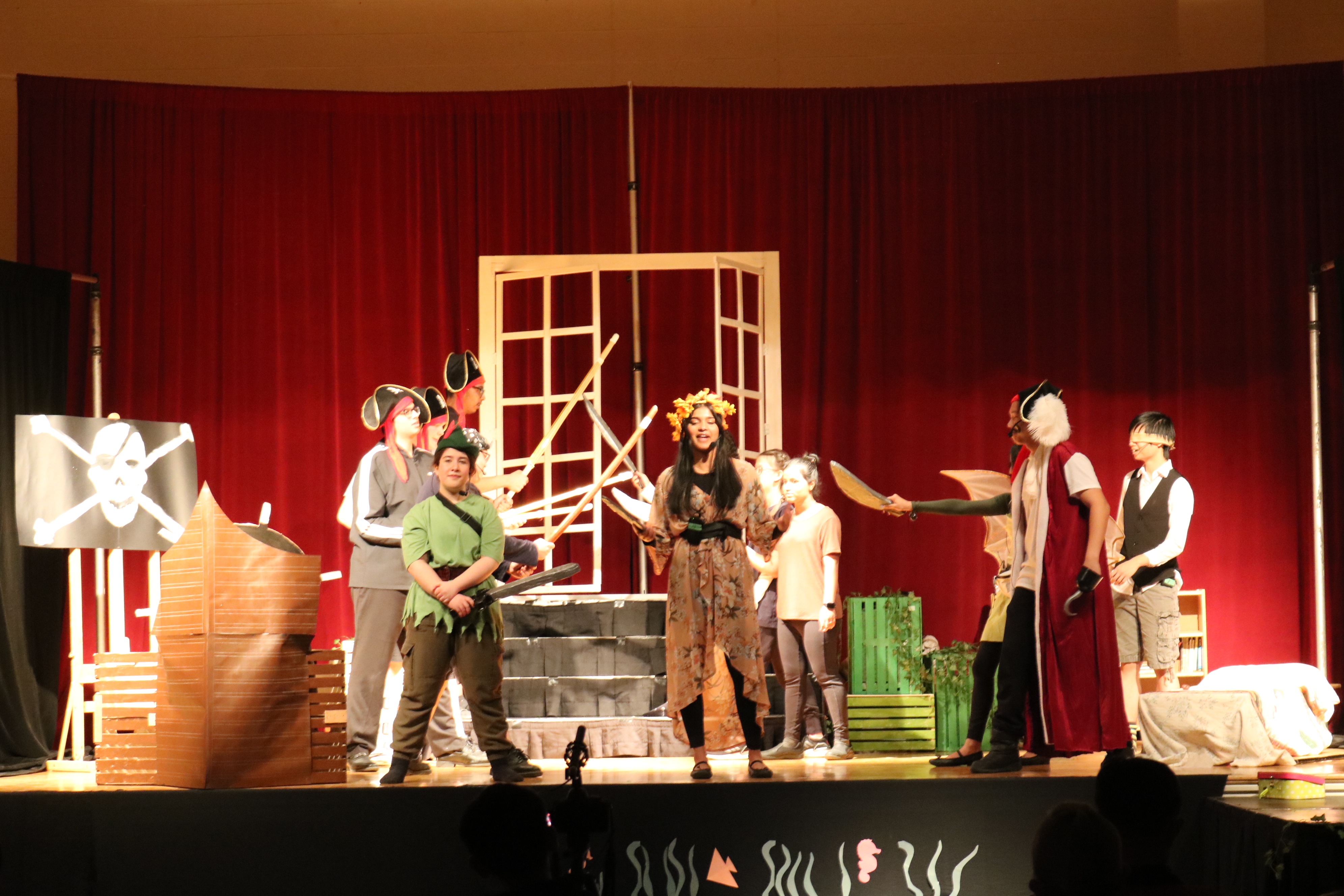 April 27th marked the 9th annual TCPS Arts Night. The high school cast and crew outdid themselves yet again with Tiger Paw Theatre Productions' performance of Peter/Wendy written by Jeremy Bloom. Congratulations to the cast:
Diba – Wendy Darling
Kylie – Peter Pan
Ruhan – Mr. Darling
Briana – Mrs. Darling, mermaid
Ben – Hook
Kingston – Smee
Raph – Lost Boy
Nilaxshi – Tinkerbell
Reshmika – Tiger Lily
Karthik – Narrator #1
Sachit – Narrator #2
Aayan, Ashvin, Maria, Michelle, Sangu, Vibha and Vladan – Flex Cast
Thank you to Ms. Simon for Producing and Directing, Mr. Friedman as Conductor, Mr. Wijeyesekera and the Art Club members for creating the backdrops and backstage crew of Adam, Ahtesham, Aidan, Calvin, Dharma, George, Hugo and Joseph.
The evening's festivities also included an impressive art display showcasing the artistic talents of the high school students and the Senior Band played a selection of songs as a prelude to the play. During the matinee and evening performances the STRIVE Club held raffle draws with all kinds of great gift basket prizes including a movie basket, games basket, self-care basket, chocolate basket, jewelry basket and a basket with Toronto Blue Jays memorabilia. Proceeds from the raffle will goes towards the STRIVE Club's relief fund for victims of flooding in Pakistan.
The annual Arts Night is the culmination of many hours of work by dedicated TCPS students and staff. Thank you to all students and staff for their efforts in making this year's production a great success. Bravo!