Elementary Summer Day Camp
Camp Dates: July 2nd – August 28th
The TCPS Summer Camp has become an immensely popular summer destination for all children. The TCPS Summer Camp offers something for everyone. This exciting and fulfilling summer day camp is available for students between the ages of 6 to 14. No other day camp can offer you the same services, extended care hours, variety of courses, relaxed environment (no uniform), and the most rewarding experiences for your child, all in a fully air conditioned setting. TCPS Summer Camp provides parents and students with the level of comfort and security that you have come to trust over the years. The TCPS Summer Camp operates from 9:00 a.m. to 4:00 p.m. and offers extended care hours from 7:00 a.m. until 6:30 p.m. at NO EXTRA COST!
Register Now for Summer Camp
We are pleased to introduce our new "hands free" online enrolment procedure for new students. To register please follow the following steps:
1. Please use Adobe Reader to complete the forms. You can download it for free here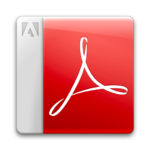 2. Click on Elementary Summer Day Camp Registration Forms 2020 – Register Here – 2021 forms will be posted in the spring

3. Download the form and save it with the student's first and last name as the file name
4. Complete the enrolment form
5. Save form once completed
6. Click "Submit" at the end of the form or email to elemreg@tcmps.com
Once we receive the enrolmemt form, our office will call you to make arrangements for payment. To protect both yourself and the school, we do not recommend sending credit card information via email.
If you have any questions about our registration process, please contact us at info@tcmps.com.
2020 Elementary Summer Day Camp Weekly Fees
Register 3 weeks or more and save $50.
Elementary

Grades 1 and 2
$325
Grades 3 to 6
$325
Grades 7 and 8
$325