Testimonials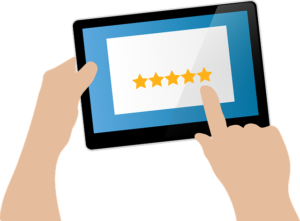 We value your feedback. Please consider taking a moment to leave us a Google review.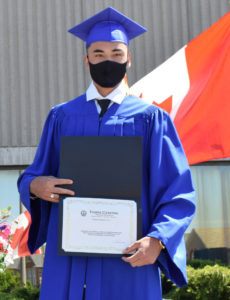 The mediocre teacher tells.
The good teacher explains.
The superior teacher demonstrates.
The great teacher inspires.
William Arthur Ward
Only few years back Ryan's teachers described him as UNMOTIVATED, DISENGAGED, UNINSPIRED and even TROUBLESOME. His confidence got beaten up so much that he decided to quit school in G10. What broke my heart was Ryan actually believed what they claimed; that he will never be successful regardless of how much he tried. And they were certain about that because "help" was seldom available but criticisms were.
I can go on and on about how much I despise the public education system but that is not what this thank you note is about. I am writing this to thank ALL OF YOU for believing in Ryan and motivated him to learn. Thank you for being non-judgemental, not automatically forming an opinion just because he was not participating fully. For always making yourself available to help. For your constant encouragements and constructive criticisms to help him improved. But most importantly for inspiring him to be the best he can be and cheered along for every positive step he took. Thank you for injecting doses of confidence to motivate him to succeed!
Sincerely,
Kristy Suen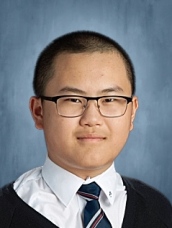 We planned to move to our new home at Oakville a few years ago, but delayed the plan so that Colin could stay at Town Centre to complete his primary school education with his beloved Town Centre teachers and classmates.
Eight years ago, Colin started his new life as a student at Town Centre and he loved the school immediately. His favorite day was Monday, not weekend, because that's the start of a happy week at the school. From Ms. Mangal to Mr. Paes, Colin has been so lucky to be taught by many knowledgeable and caring teachers, and be taken good care of by the school administration staff. At the end of every school year, we would receive a pile of school photos of class works, field trips, performance, and of course, parties. Oh, those beautiful memories!
Regretfully, we missed a lot of fun in the past year due to COVID-19. No field trip, no concert, and now all the kids are learning remotely from home, most likely for the rest of the school year. We think it's time for us to move.
Thank you all! You have been, and will always be an important part of Colin's life.
Mr. Wei
TCPS Parent
---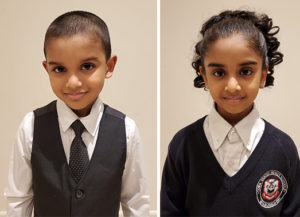 Dear Ms. Thadani,
Hope you are keeping safe and well.
My husband and I wanted to reach out to you to express our sincere gratitude and contentment regarding Town Centre's online education program offered for the 2020-2021 school year for both of my children, Saiyuri and Ishan. Both have been home since March 2020 when the pandemic hit. Saiyuri is currently in Grade 3 (Ms. Pinto's class) and Ishan is in Senior Prep (Ms. Mistry's class).
During these uncertain times, the online education program provided by Town Centre has been a beacon of light for us as we were only comfortable with the children following an online program versus attending in-person sessions. Hence, the option offered by the school to have the online education program had quelled our anxieties. The outstanding quality of education, comprehensive subjects offered, and the wonderful and caring teachers have all surpassed our expectations.
Saiyuri's teachers (Ms. Pinto and Mr. Leofanti) have reached out personally and spoken to both of us on how well our daughter has been doing in class. Similarly, Ms. Rakhi reached out to us a few times to ensure all is well. These small touches are truly unexpected but are most welcomed and appreciated. We are truly grateful and happy that our children have such amazing teachers.
The entire staff (in both campuses) and you have been doing an exceptional job adapting to the needs of our current times, providing comfort and flexibility to parents with a great online education program, maintaining the safety of everyone at school as a priority and ensuring that each child at home is not missing out on the main school activities / fun.
We can certainly appreciate that concurrently maintaining an online and in-class education system is very challenging and significant work. However, it should be known that all your efforts and hard work are most appreciated by us and we are certain that many other parents are also of the same opinion.
Thank you once again and stay safe.
Best Regards,
Sugee and Prasad Chandrakanthan
---
Good evening! I wanted to take a moment to recognize the amazing job Aiden's teachers have been doing.
Ms. Bala and Ms. Fernando have been phenomenal with being available to assist whenever Aiden has questions during class and ensuring he feels included. They make it a point to check in and connect with him to ensure he is doing well and he had been thriving with help!
Mr. Leofanti Aiden's computer teacher has an amazing personality and Aiden loves being in his class. He has brought out Aiden's love of computers and thanks to him Aiden is comfortable asking questions and has a real rapport with him. Great teachers who truly care and rare and Mr. Leofanti is one of those teachers who leave a positive and lasting impression and defines what a phenomenal teacher looks like.
Madame Rubin has been great as well and takes time even after school online hours to be available when Aiden has had questions. She is never too busy for questions and makes Aiden feel comfortable and learning in an environment where she provides praise and constructive feedback.
Mr. Forester always ensures that the virtual kids are included and that they are given the chance to participate and uses tools for assignments to upload videos of the exercises which Aiden really enjoys.
Thank you to all of Aiden's teachers and please share with them our gratitude for providing normalcy during a time when many things are far from normal!
Ms. Odlum-Malcolm
Elementary Parent
---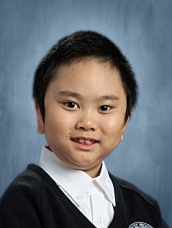 This is Paul, father of Ethan A. Liu from Class 2-120, hope all is well! Just want to give a shout out to the school for doing a great job with both in-class and virtual learning this school year during the unprecedented time. Compare to a couple of months ago during lockdown, we can see much effort has been put in ensuring students are able to learn and enjoy with both learning options.
We opted Ethan for eLearning and we really like how the school set up the camera in each classroom for the virtual students to see the teachers and classroom as if they are actually in the class, and will be an easy transition should Ethan wishes to go back to school, with the same teachers and friends. I know this is no easy task but you made it happen.
Special thanks to Ms. Auciello and Ms. Riolo for doing a great job making sure all the students are taken care of, it's not easy coordinating between in-class students and online students but they make sure everyone receives proper attention and able to enjoy their learning, everyday, our son has been enjoying his school.
We really appreciate this and it's things like this make us promote your school to other parents and friends. Well done!
Please feel free to pass this message on to the appropriate personnel I think everyone deserves a compliment for the accomplishment. Thank you.
Paul Liu
TCPS parent
---
Hi Mr. Vanderlugt,
Hope all is well. I am writing this note to provide some feedback on Ms. Fernandez. As you know, Braden is attending virtual learning and initially, I was apprehensive on how this will work given both mine and my husband's work schedule. Since the start of the school, I've been able to observe Ms. Fernandez's teaching style and I want to let you know she is doing an awesome job. I can appreciate how challenging it can be with having to manage the kids in the classroom and the remote kids simultaneously. This is not an easy job! She has the utmost patience! She also ensures every student understands the work assignments and participates.
I am very pleased with the progress thus far. Ms. Fernandez called yesterday morning to inform me that the school's wifi was down; I had a chance to personally let her know how I feel and thought I share the same sentiments to recognize her for her efforts and exemplary teaching.
Thank you for your support!
Reginia Murray
TCPS Parent
---
For 13 years, Town Centre Montessori Private Schools acted as my second home. From the beginning of pre-school until the day I graduated from high school, Town Centre helped me achieve my goals at every level. The excellent teaching staff, encouraging environment, and the great friends I made along the way all contributed to my success. In addition, I was provided with many opportunities to involve myself within the school community through extra-curricular activities, including various sports teams, school band, drama club, and student government. My time spent at Town Centre taught me invaluable life skills, and provided an excellent education on which I will continue to grow and succeed in the future!
Andrew Meehan
TCPS graduate
---
Every parent wants the best for their child. They want to give them the tools they need to succeed in the world, to be the best they can be, and to be happy. As parents of two boys, we wanted to give them the best start in life we could. As with many parents, education is high on the list of priorities.
When our first child was one, we set out to find the best possible education facility. When we saw all the wonderful things that Town Centre offered and we knew right away that this was the environment we wanted our child to grown and learn in. He started when he was two and all his teachers took great pride in providing an atmosphere of care just as if he was their own. As he got older the teachers showed him how to learn independently in various gentle ways. Each year he has spent at Town Centre has been a great experience for my son as well as us. All the staff at the school are so easy to approach and they are very understanding of the needs of the children and the parents. My son is now in grade eight and he feels that Town Centre has taught him to be ready to face all the new challenges in his next stage of life and learning. He will be moving on the high school but he will always have the gift of knowledge that all the staff and teachers have given him.
Our second child is following closely in his footsteps and is now in grade five at Town Centre. He has shown such growth in his abilities. We are looking forward to the next few years. My husband and I feel we have definitely given both our children the best start in the very important developmental years of their life.
Mrs. Bruhn
TCPS parent
---
My daughter has been at TCPS for 3 years and I couldn't be happier! As an educator and health and well being advocate for children, choosing a school for my own child was not a difficult one. TCPS has an outstanding reputation in the Markham and surrounding areas. When I would see happy, healthy children who were polite, well mannered, surpassing milestones and excited about their school and learning…I often heard "I go to Town Centre!".
My daughter has enjoyed her time at TCPS from the first day we went to their open house, just after she had turned two. She is full of energy going to school, and when coming home, she is excited to share how her day went with her teachers and friends. She takes great pride in her schoolwork, bringing home academic or artwork daily! As a polite, giggly, happy child, she enjoys chatting with teachers, vice-principals and office staff, as much as other students!
The after-school activities have helped her in many ways, developing her motor skills with Sports with Jay, balance skills with Ballet, coordination skills with Zumba and relaxation techniques with Yoga.
My husband and I are so happy that our school has become our home! More than that, I'd like to thank Town Centre for helping me foster a love of learning in my child! It's one of the biggest gifts we can give our children. Proud to be a TCPS parent!
Dr. D Grewal
Pediatrican
Markham
---
Thank you (Dennis, Joan, Edna, Rita) all for your leadership at the school. I just want to acknowledge the outstanding teaching job by Miss. Darlene Clough and Miss Sarah. Thank you for all your hard work this year. Roma loves school and it's easy to see why. We hear all about the unique way you deliver lessons and encourage participation and are pleased that our daughter is learning so much. You helped her get organized, motivated, and above all, interested in learning, which is no small feat. Thank you again for the quality teaching and building the good early foundation. Please pass our thanks to the Miss Clough and Miss Sarah. Enjoy the rest of the school year. You're doing a great job!
Jawad Tanweer/Mediha Nawaz
Roma's Parents
---
Ms. Ahmed and Ms. Andres are the true definition of caring and genuine teachers with a true love for their students. Every morning they greet us all with a smile and a "good morning!" It starts the day out on such a positive note. They are never too busy to answer any questions and even when my youngest was sick, made sure to ask how he was. This shows just how special they are. They go over and above what they have to do and have made my sons ongoing experience at this school a great one. I wanted to ensure that they know how grateful I am that they are teaching my son. Thank you again!
Sonja Odlum
Pre-School Parent