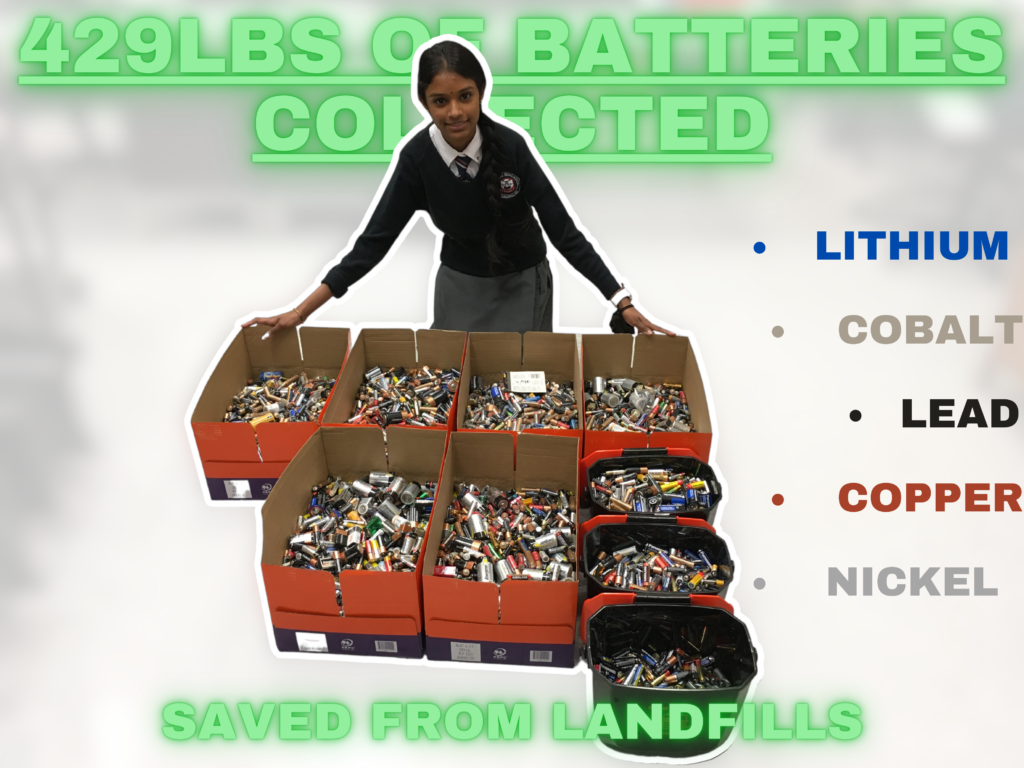 Each year, students in their last year of the International Baccalaureate Middle Years Programme (Grade 8) at Town Centre Private Schools complete a year-long Community Project. The project allows our students to dive deeper into and take action on an issue that matters to them.  
For Grade 8 student Karunya, that issue is the environment and sustainable disposal solutions. For her Community Project, Karunya teamed up with the IT Department at TCPS to host our second annual Battery Drive. This year, the drive was open to all students in Grades 2-8 and ran from March 29 – April 21.
Karunya and the IT Department set a goal of collecting 50 lbs, but with the help of our amazing students, staff, and families, we were able to collect an incredible 429 lbs of used batteries. Thank you to our Town Centre community for helping to make the Battery Drive a tremendous success!