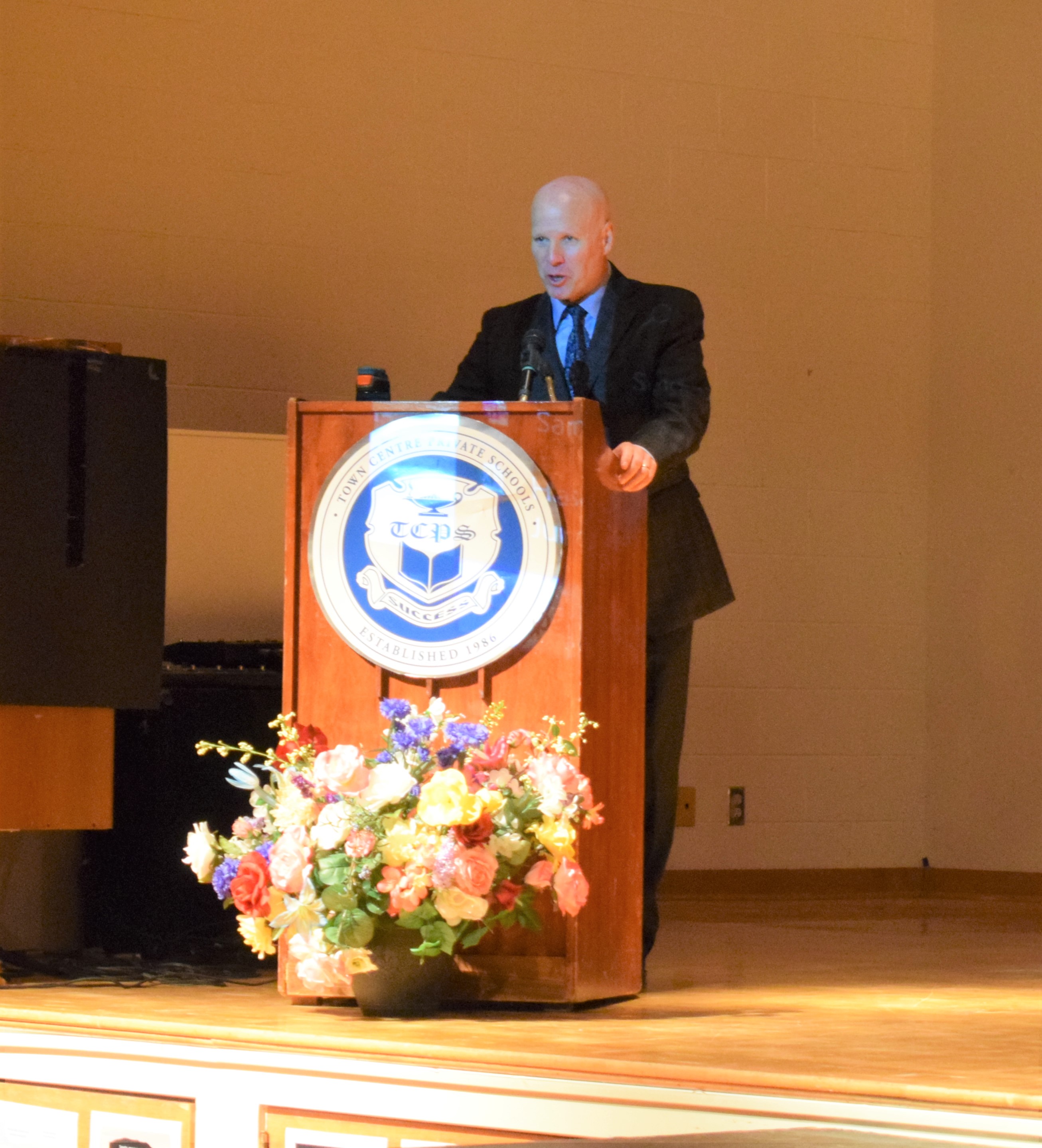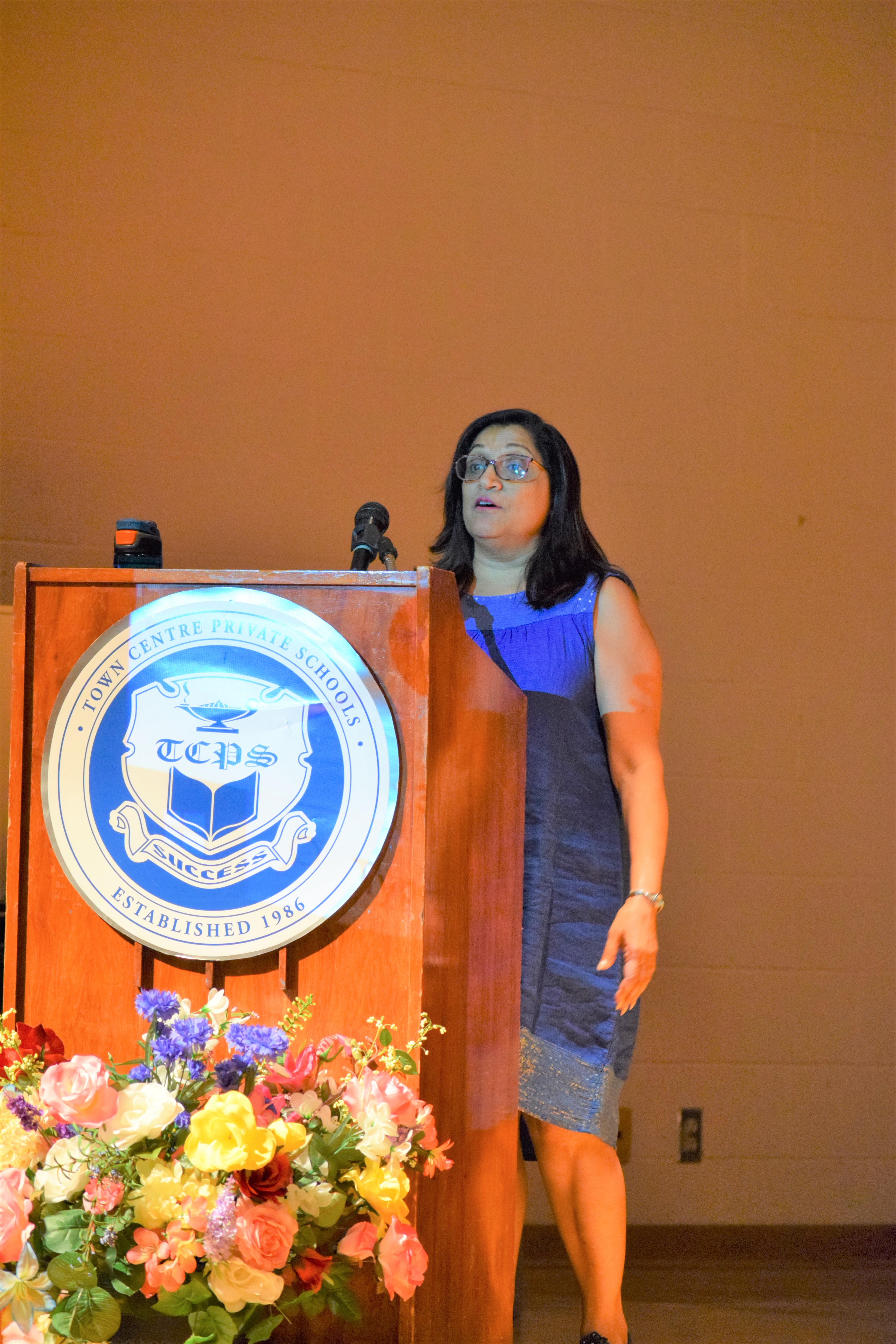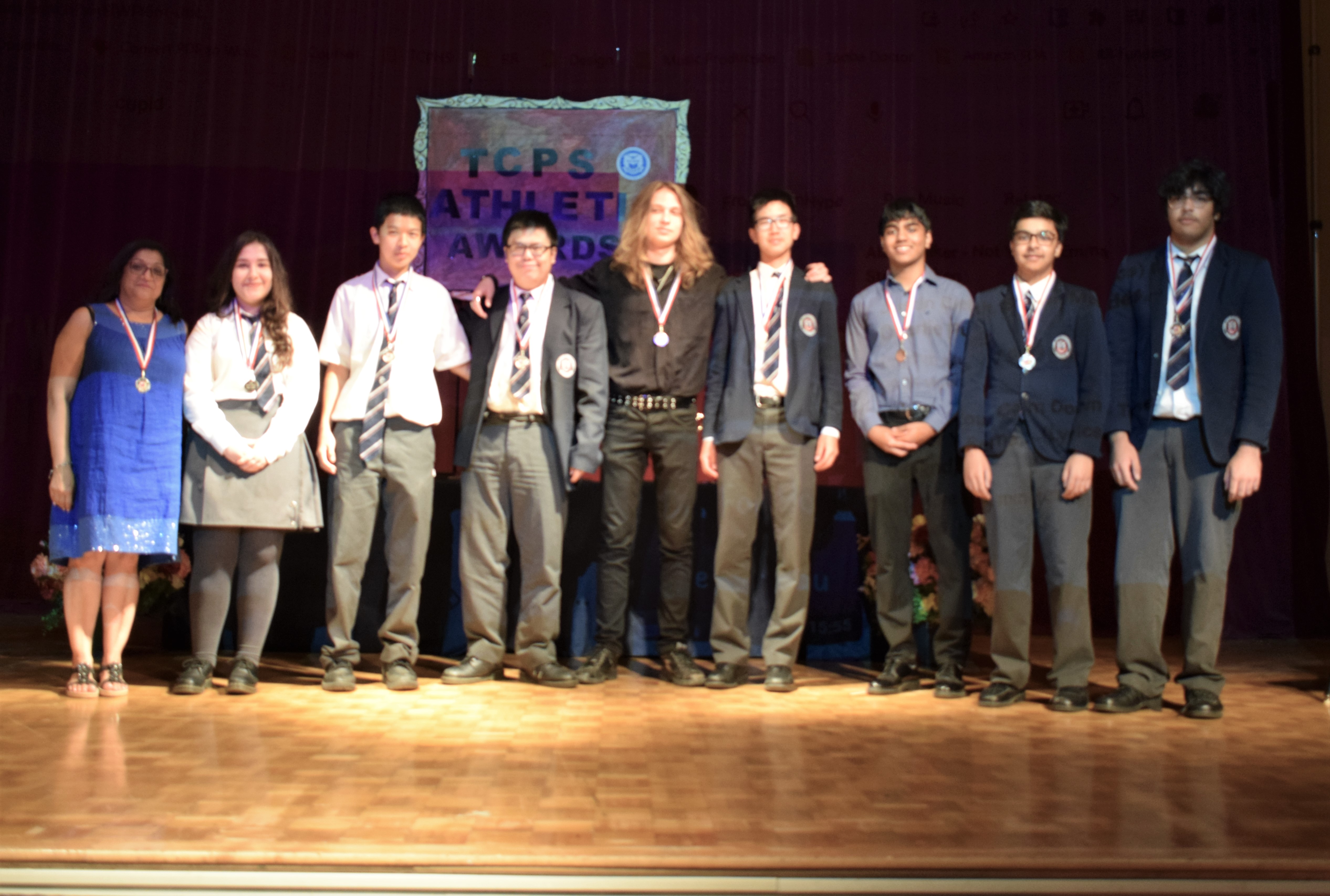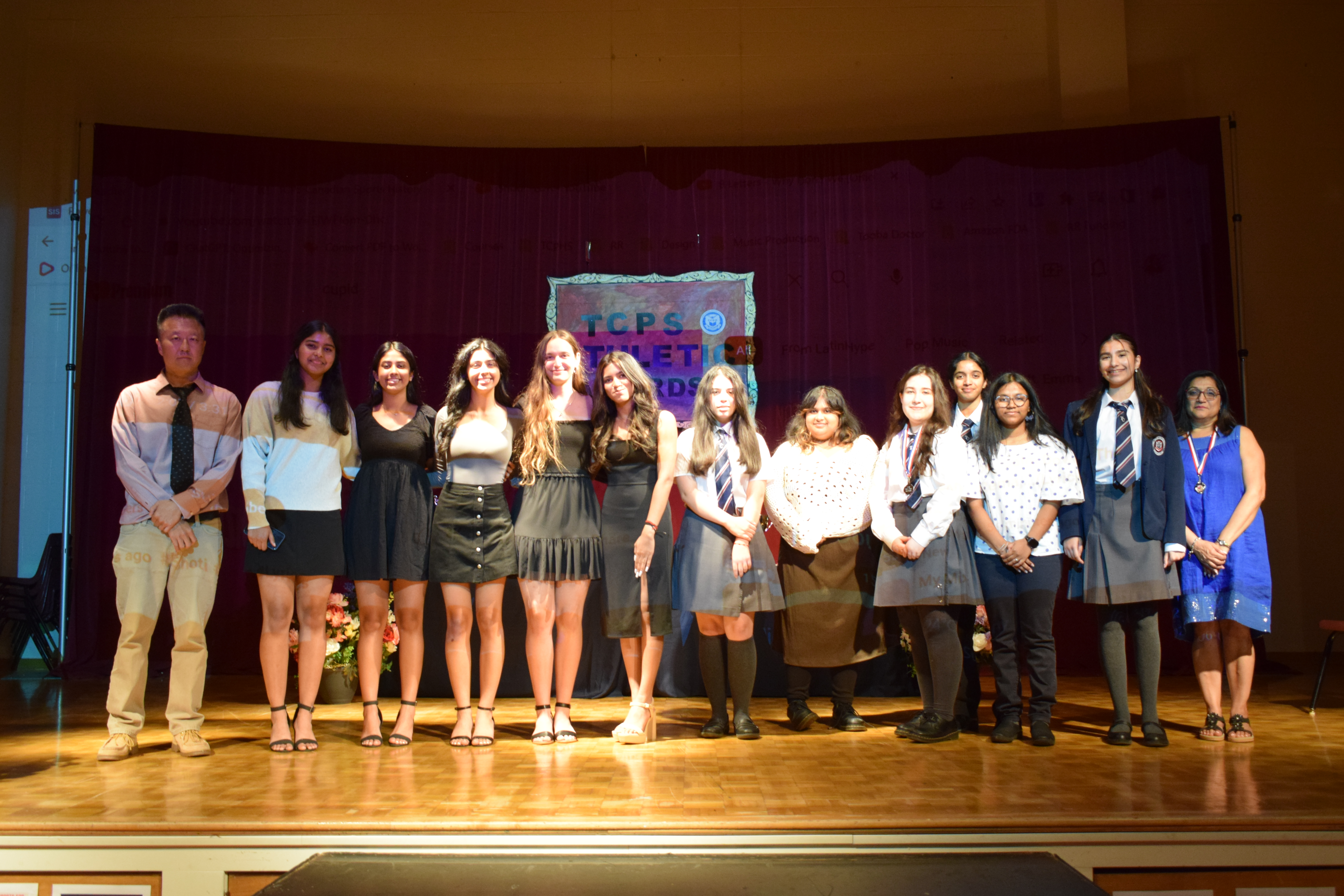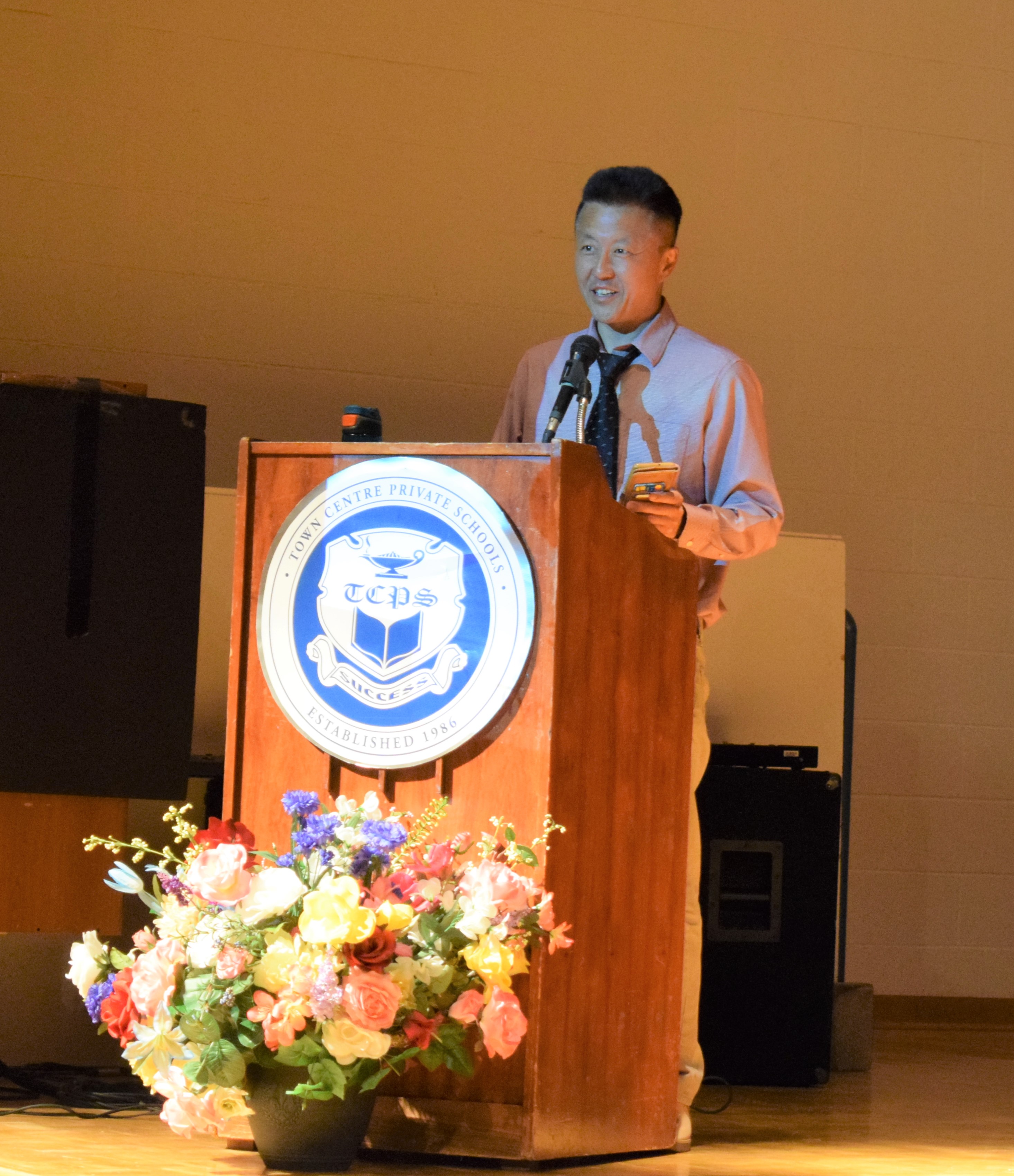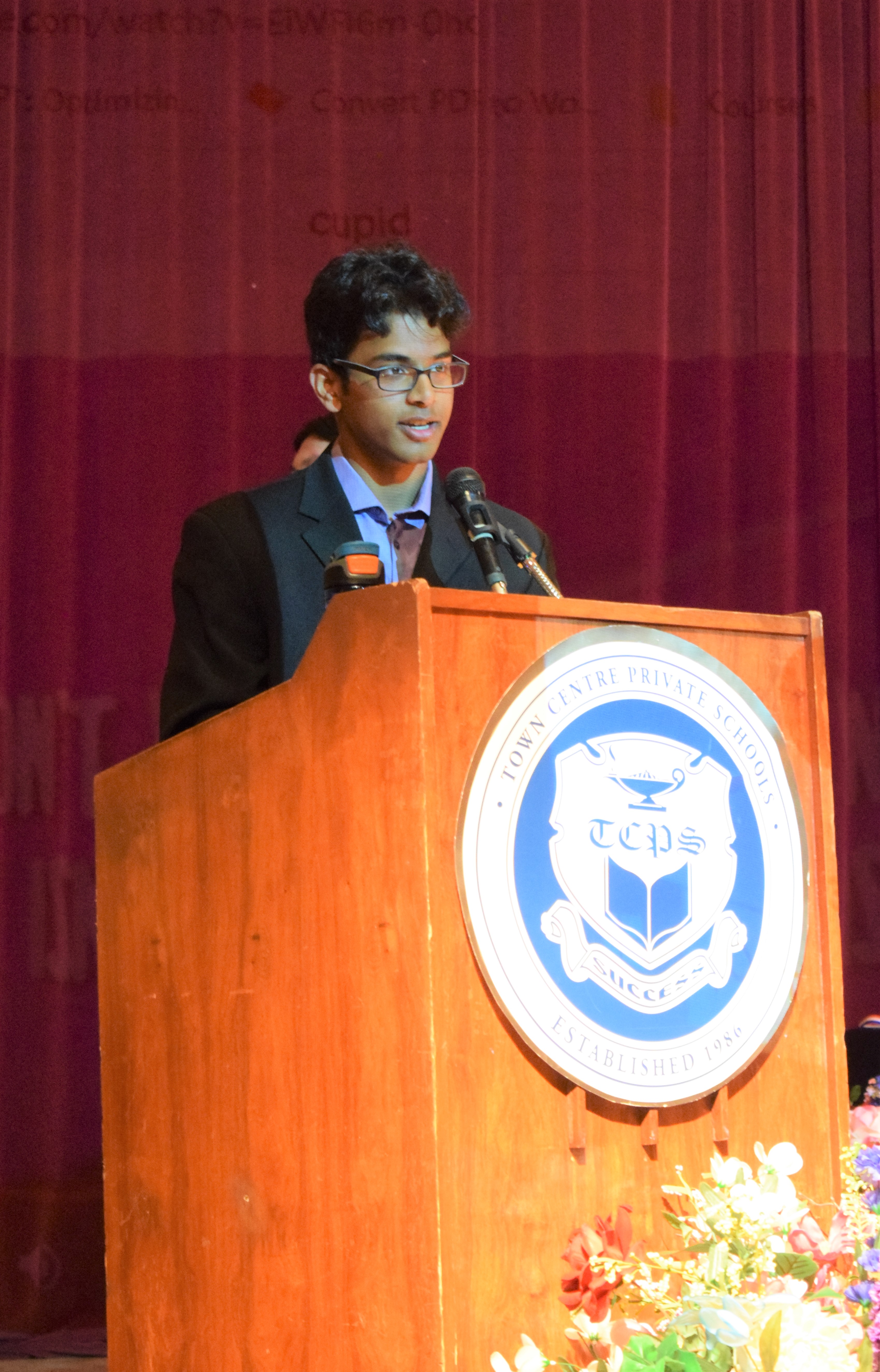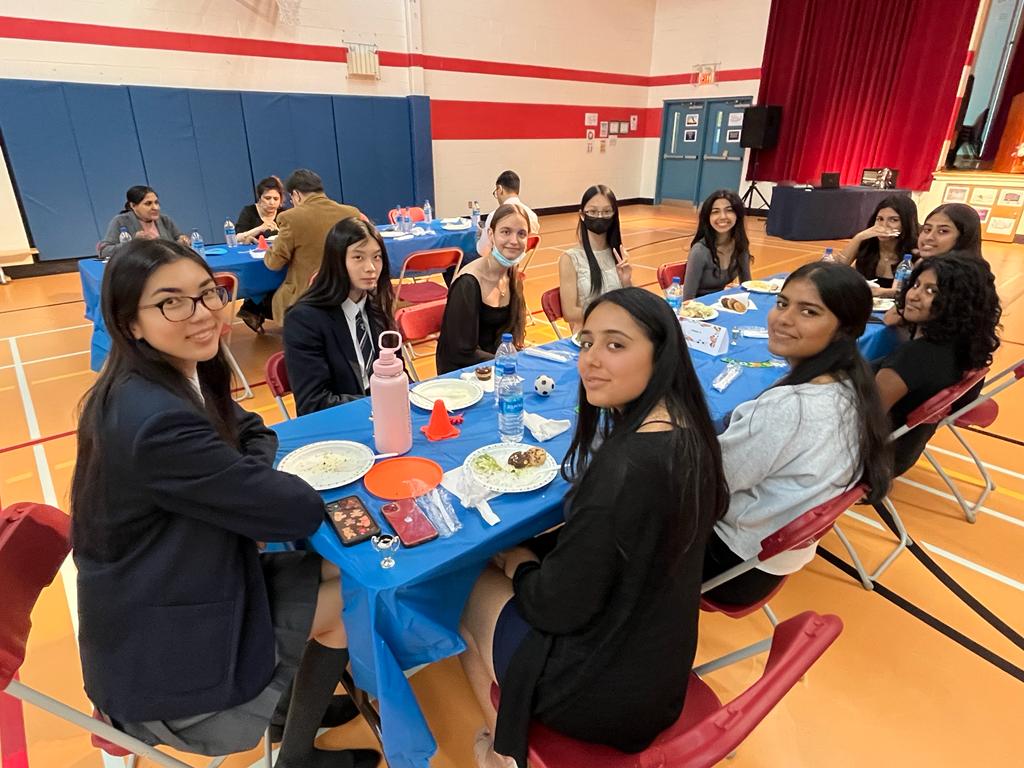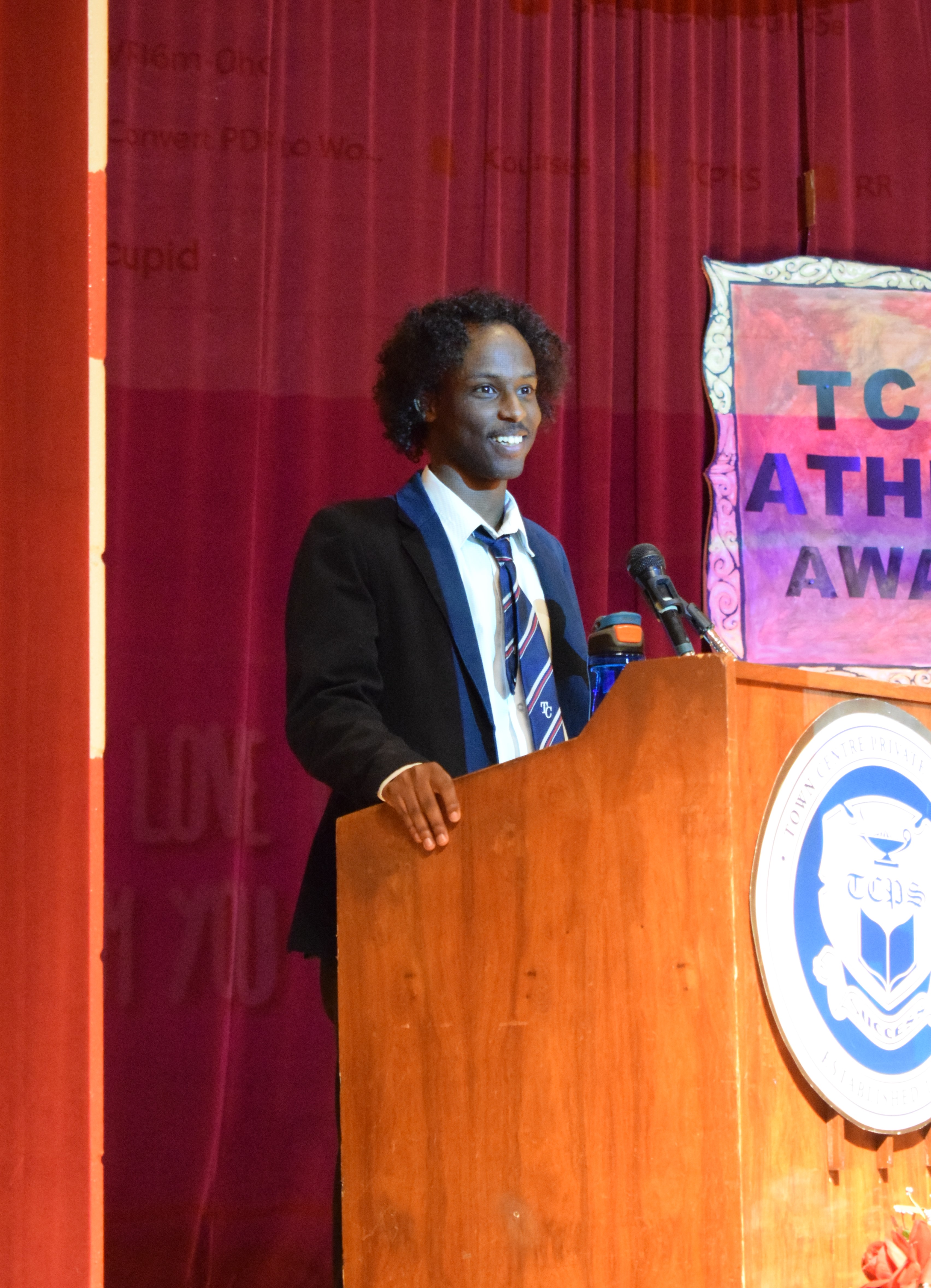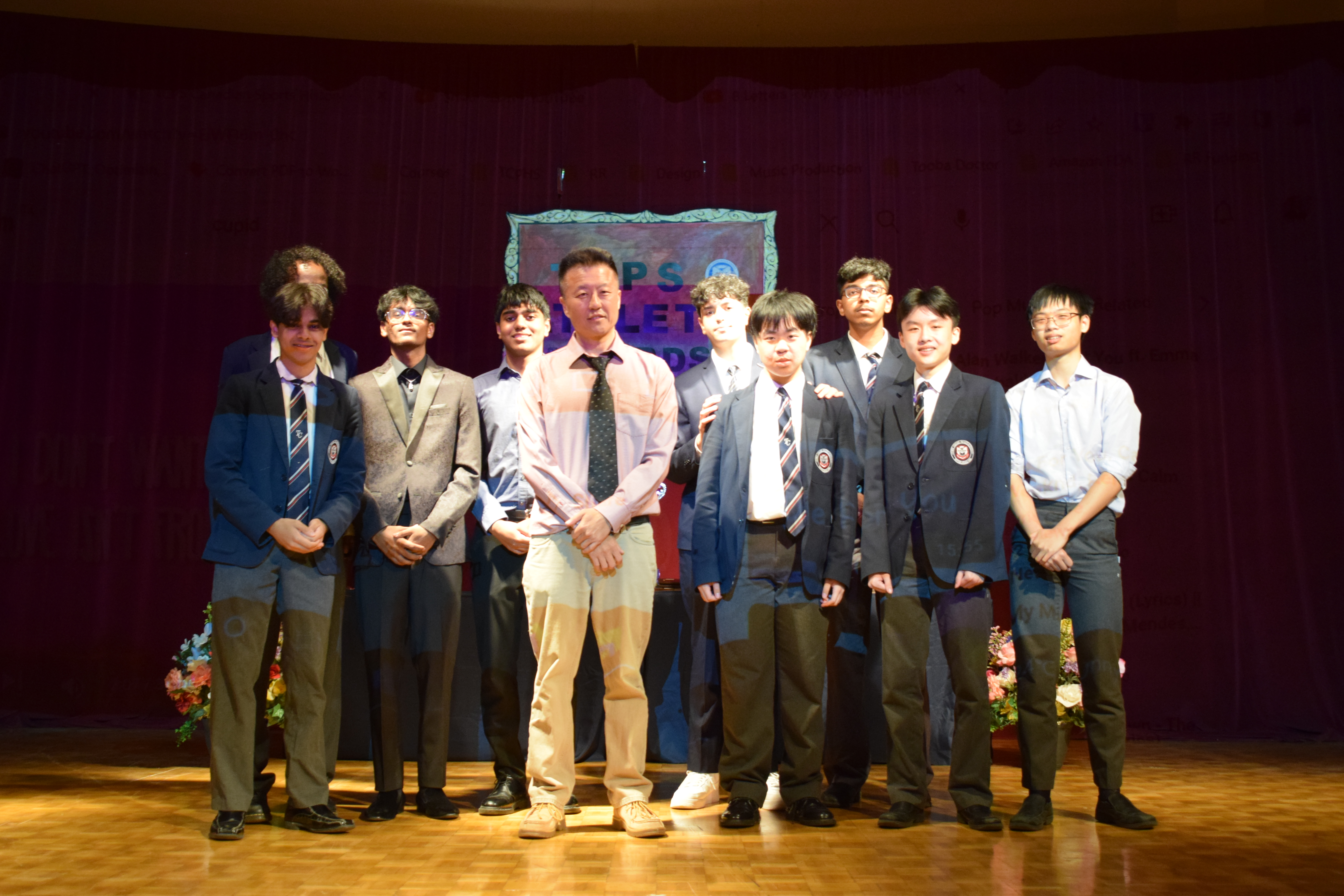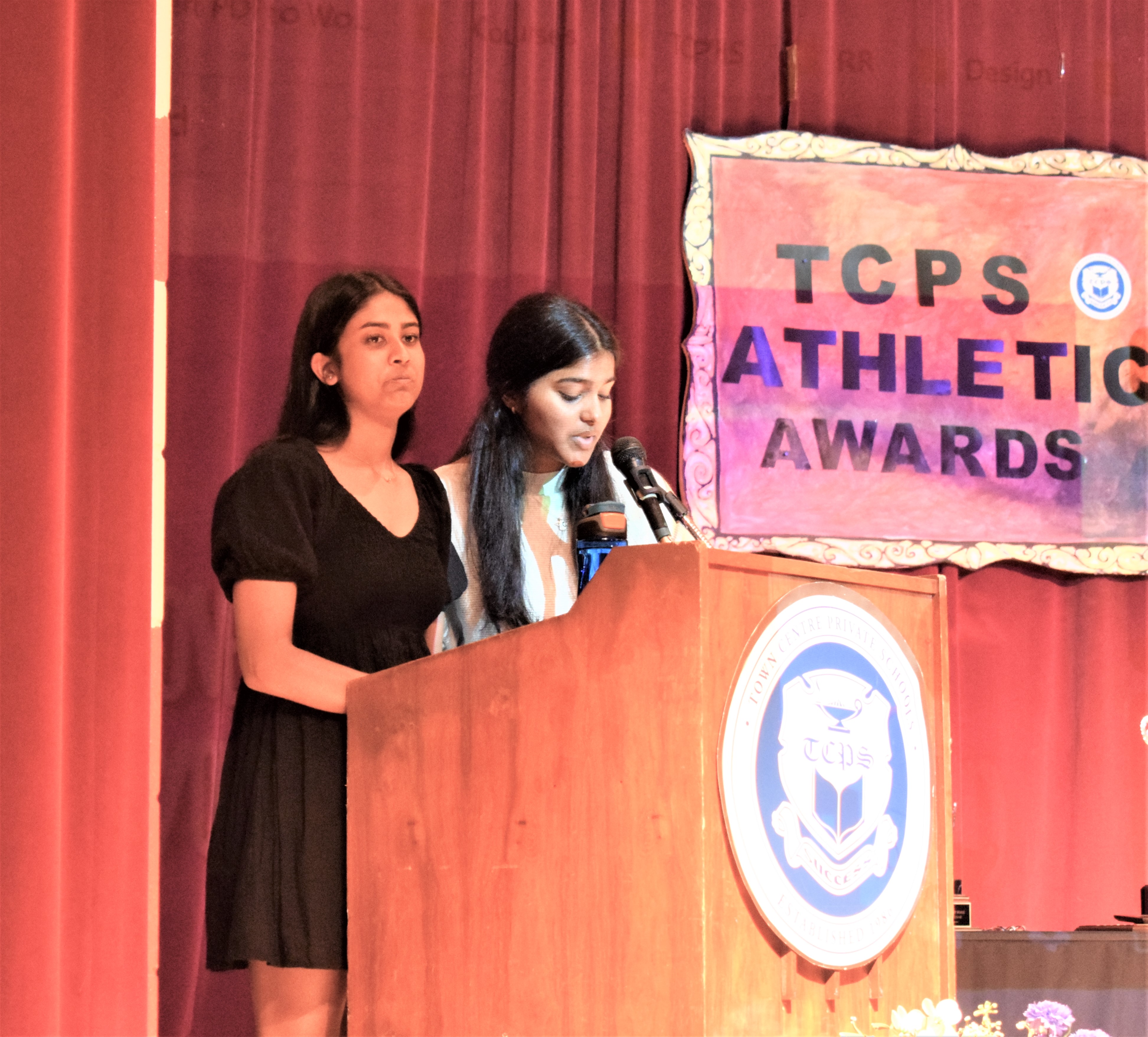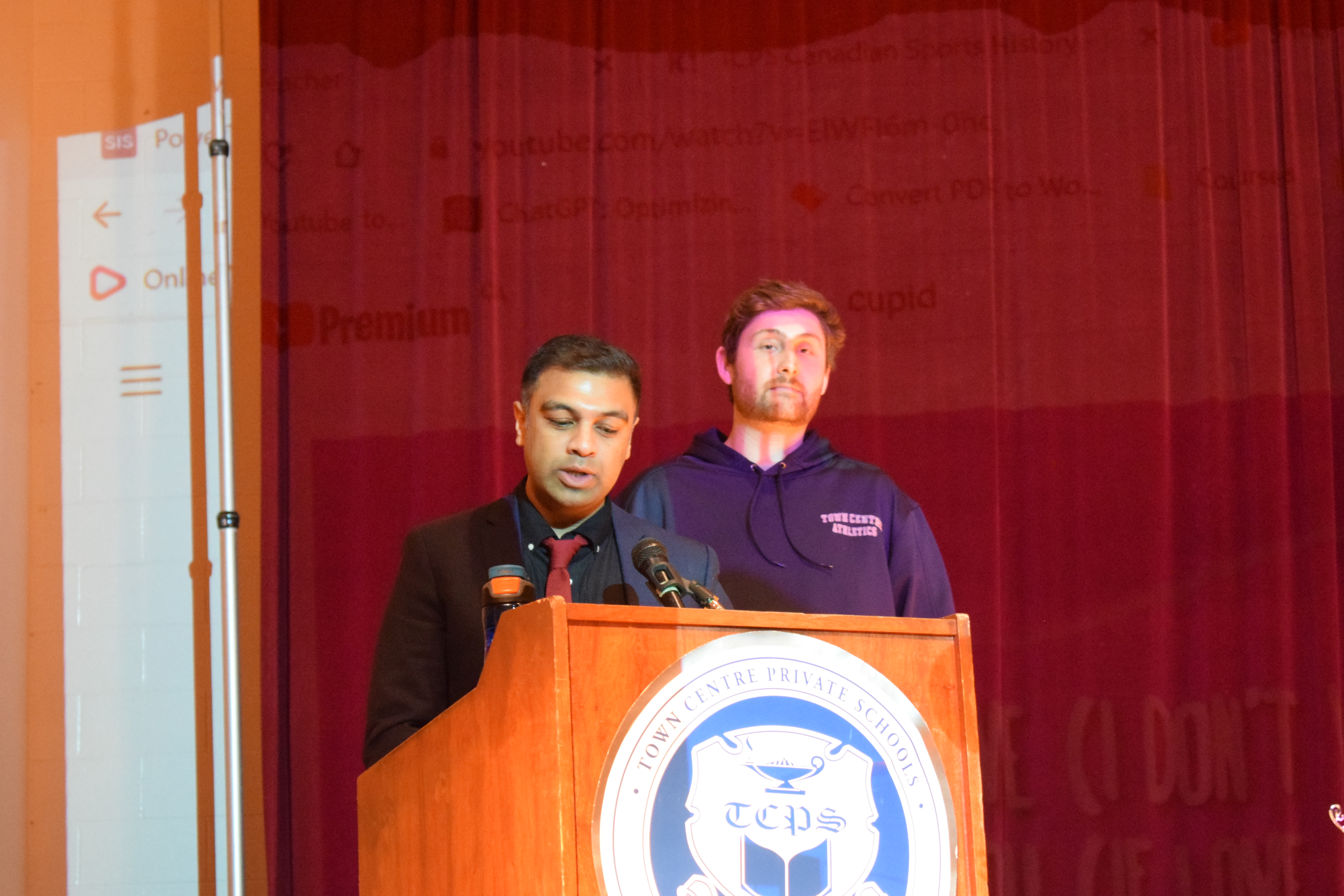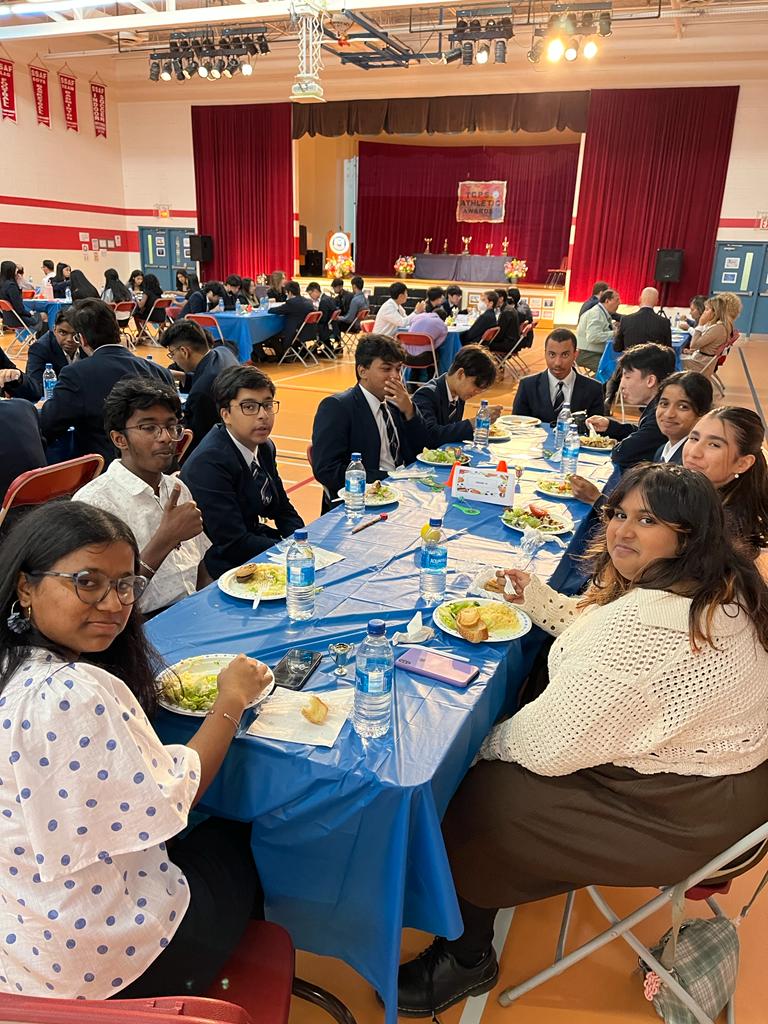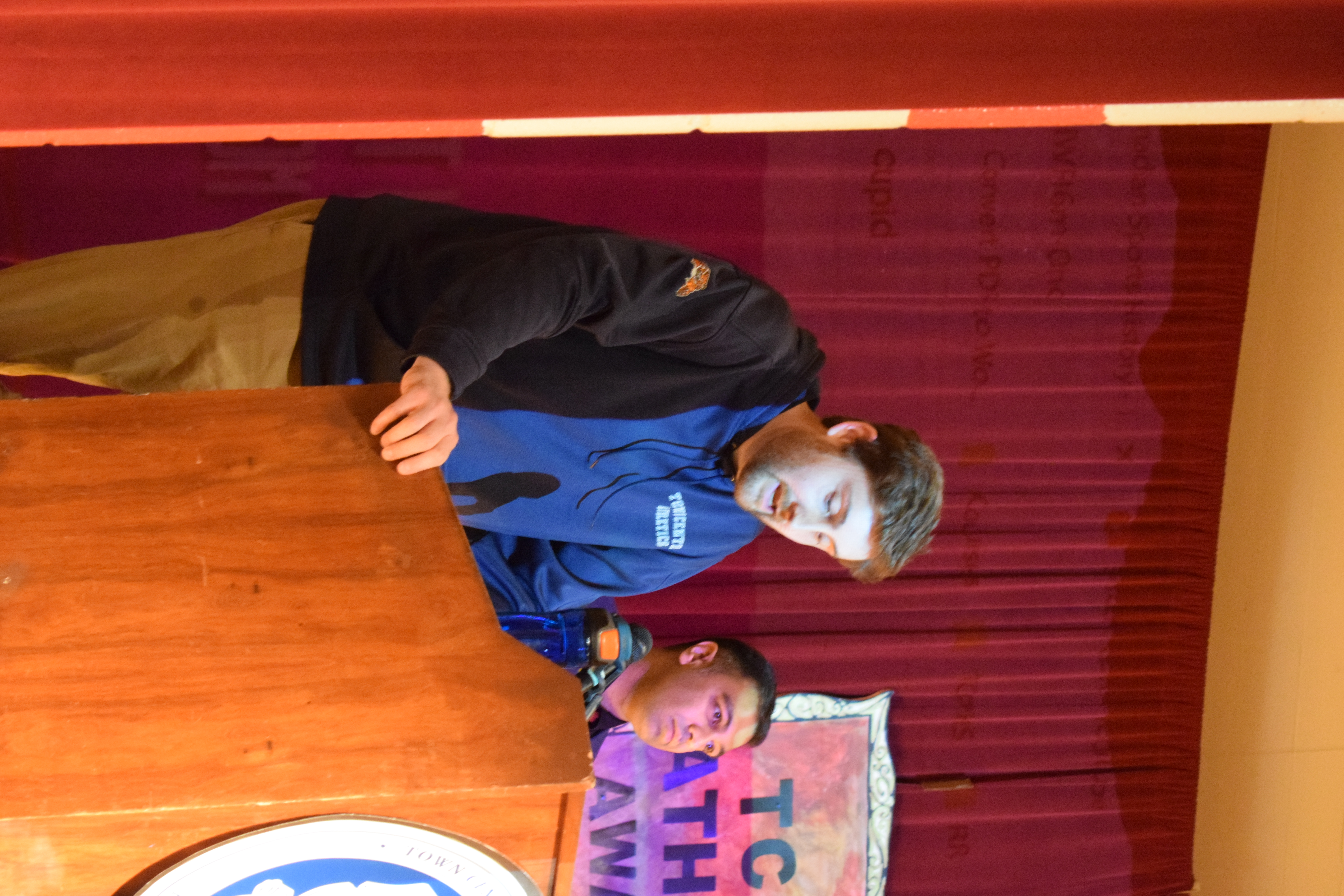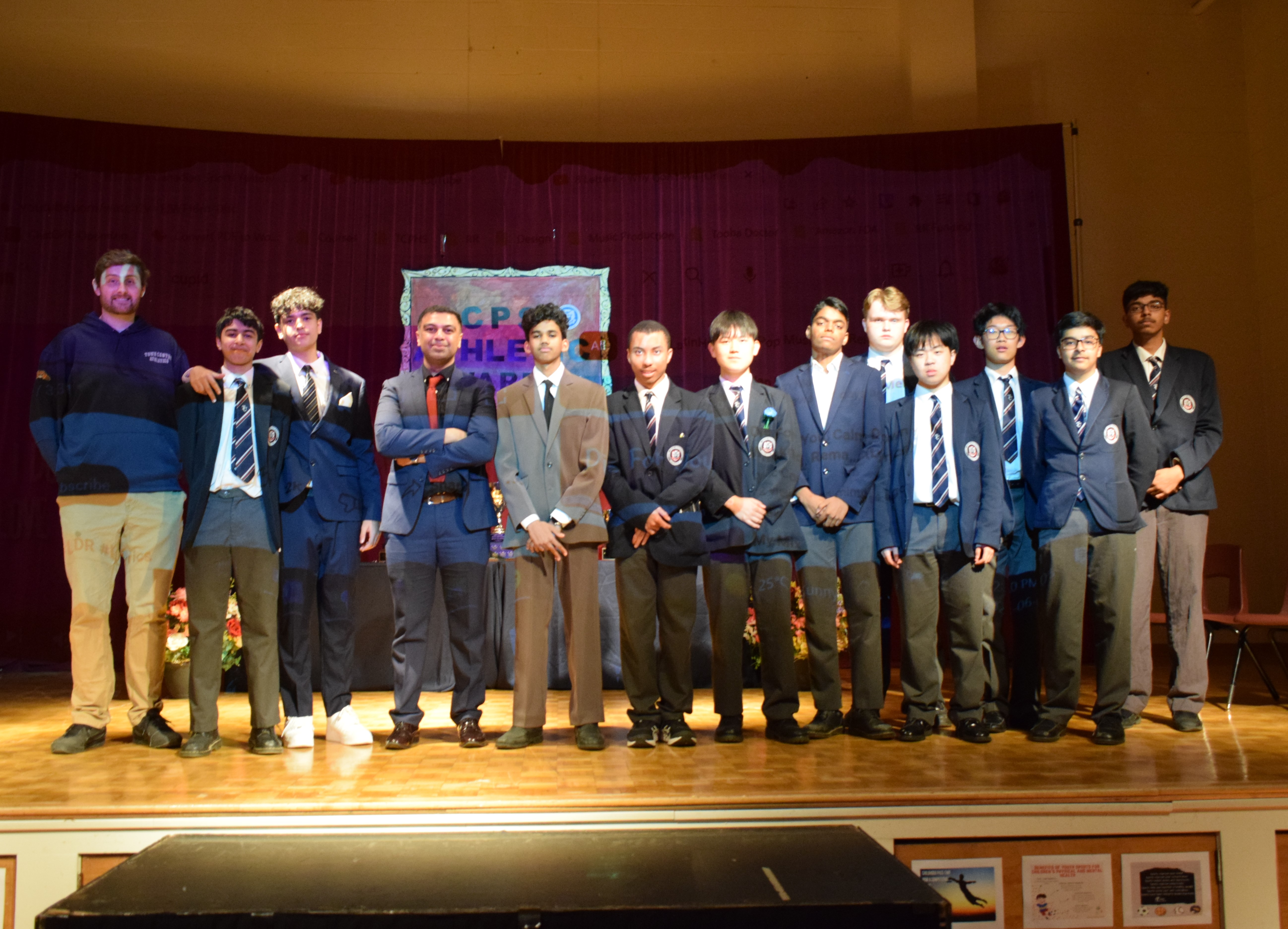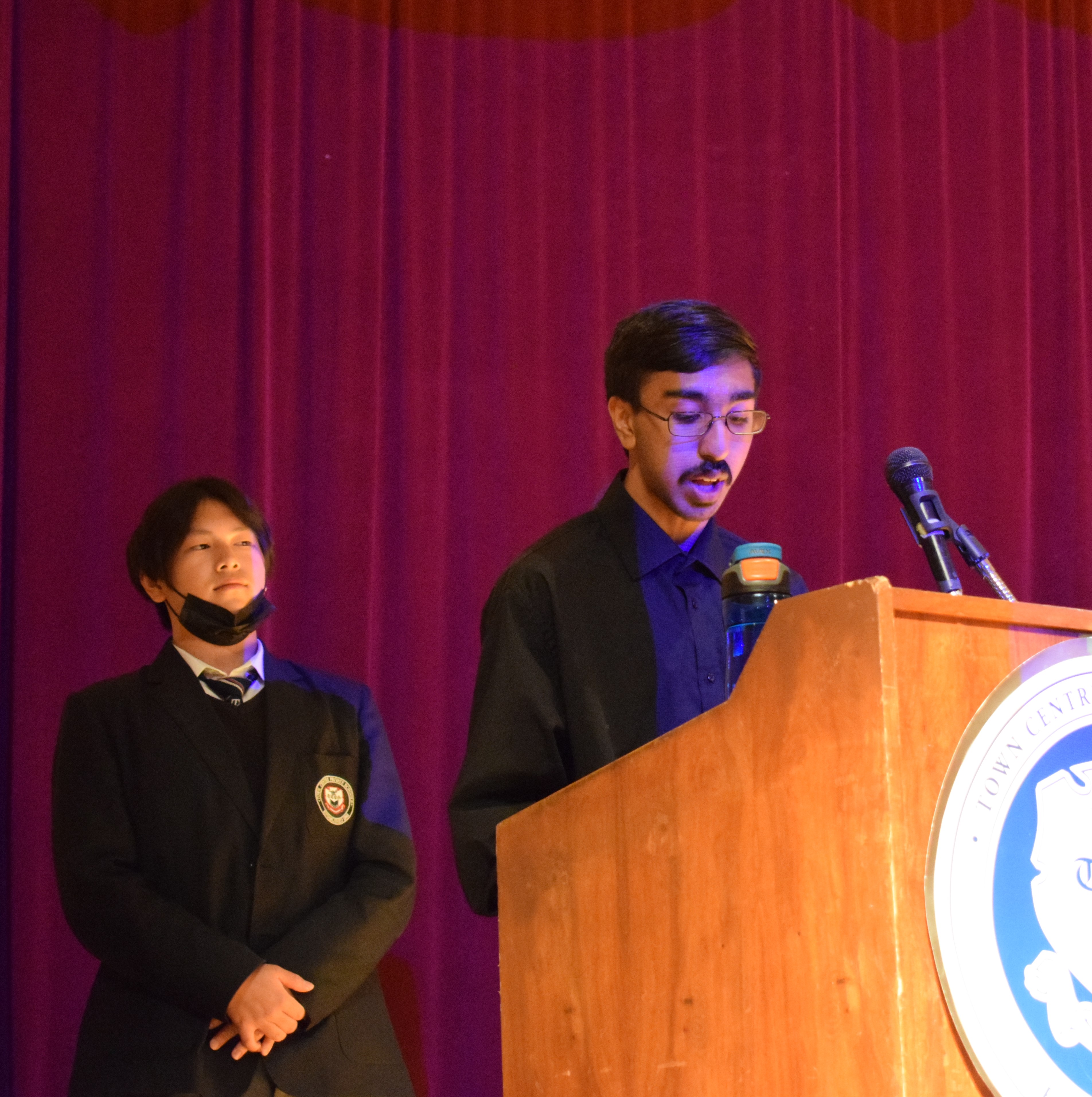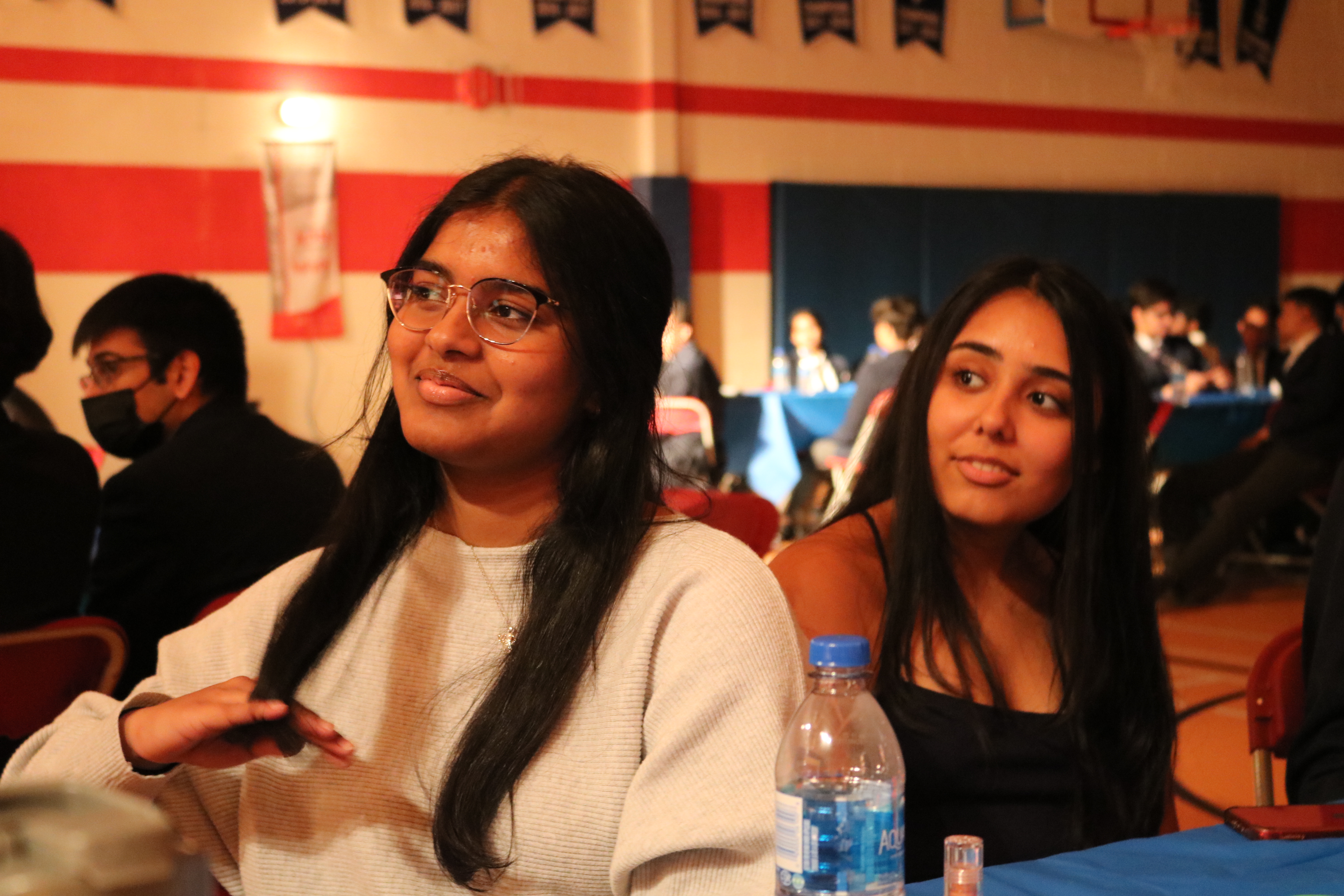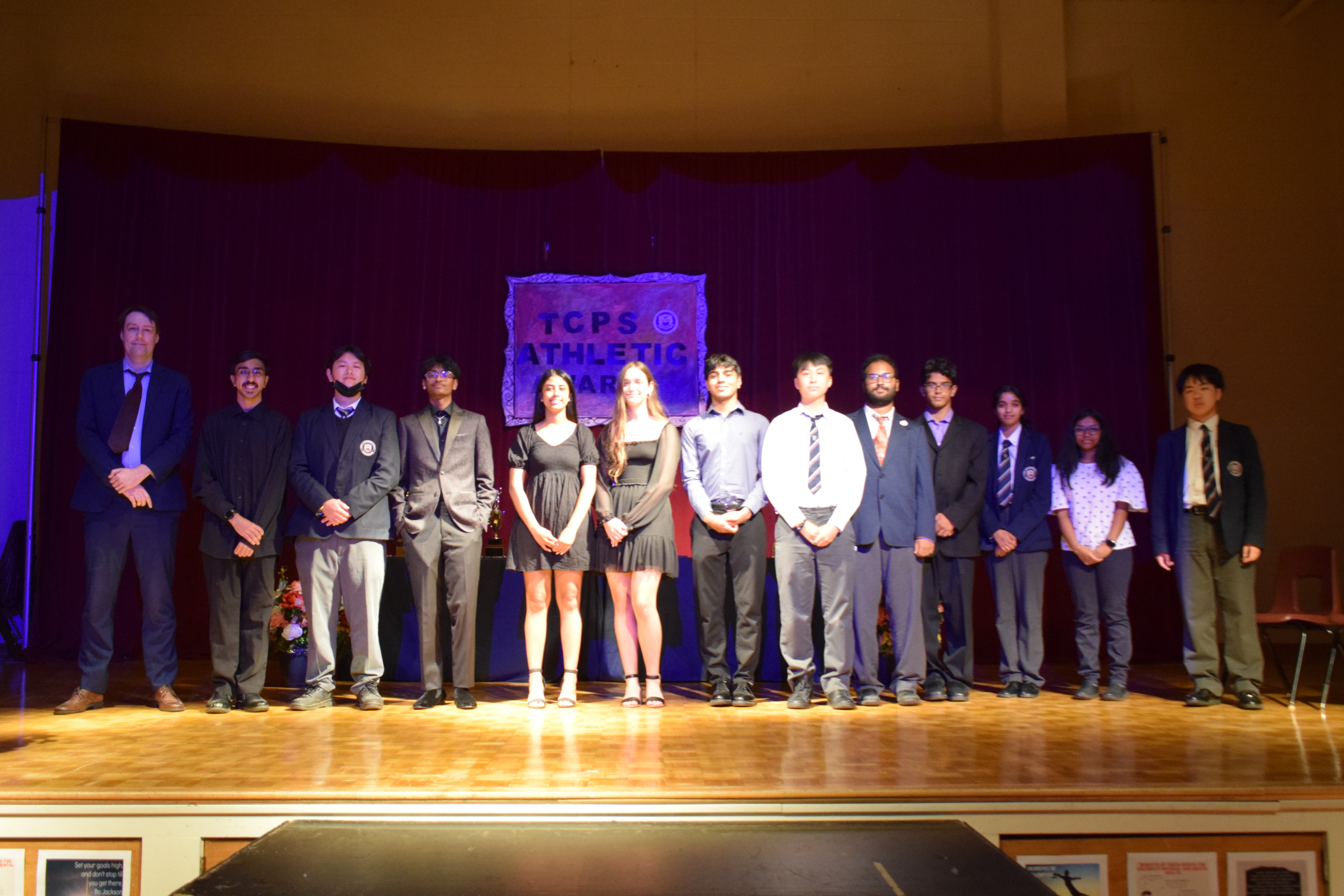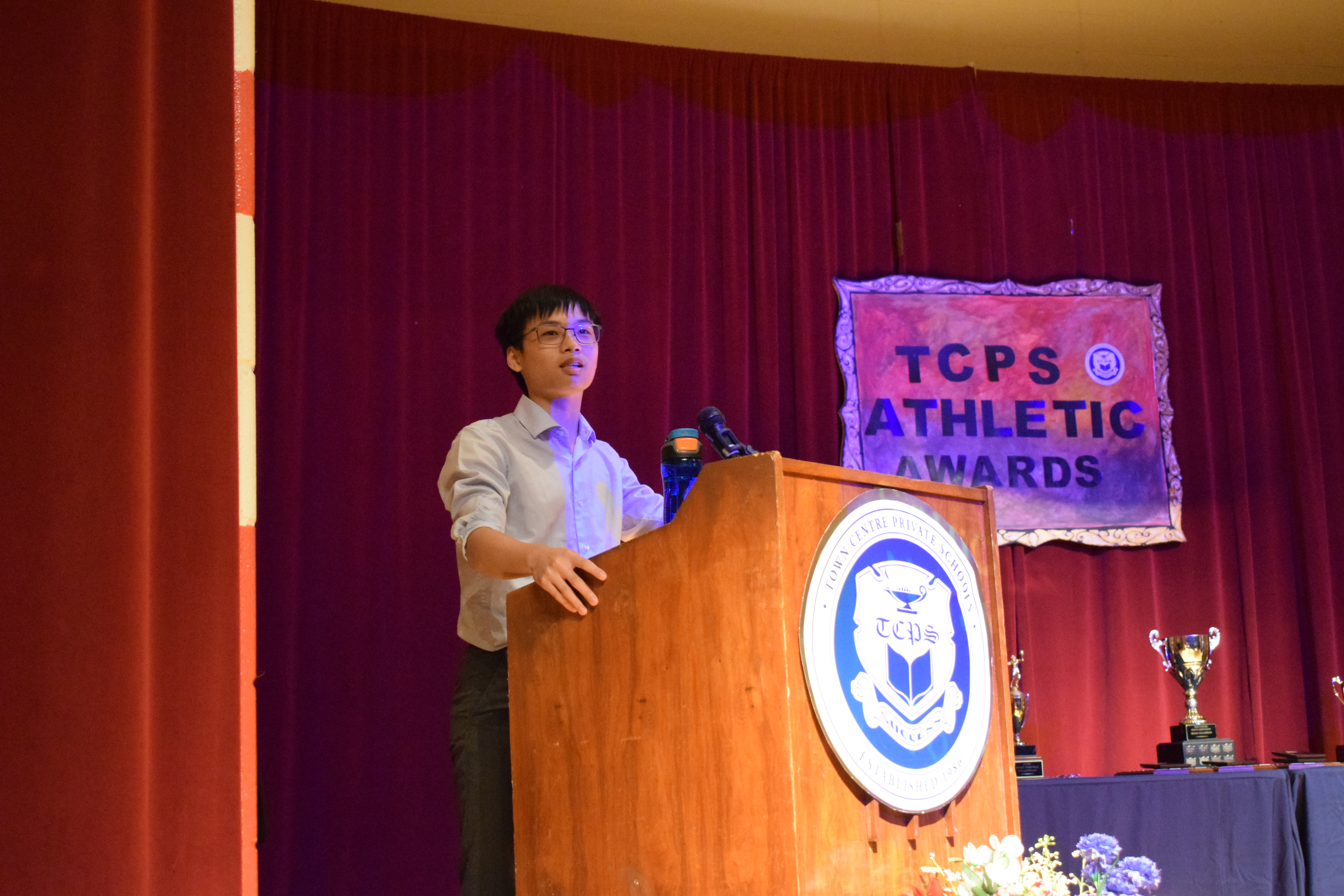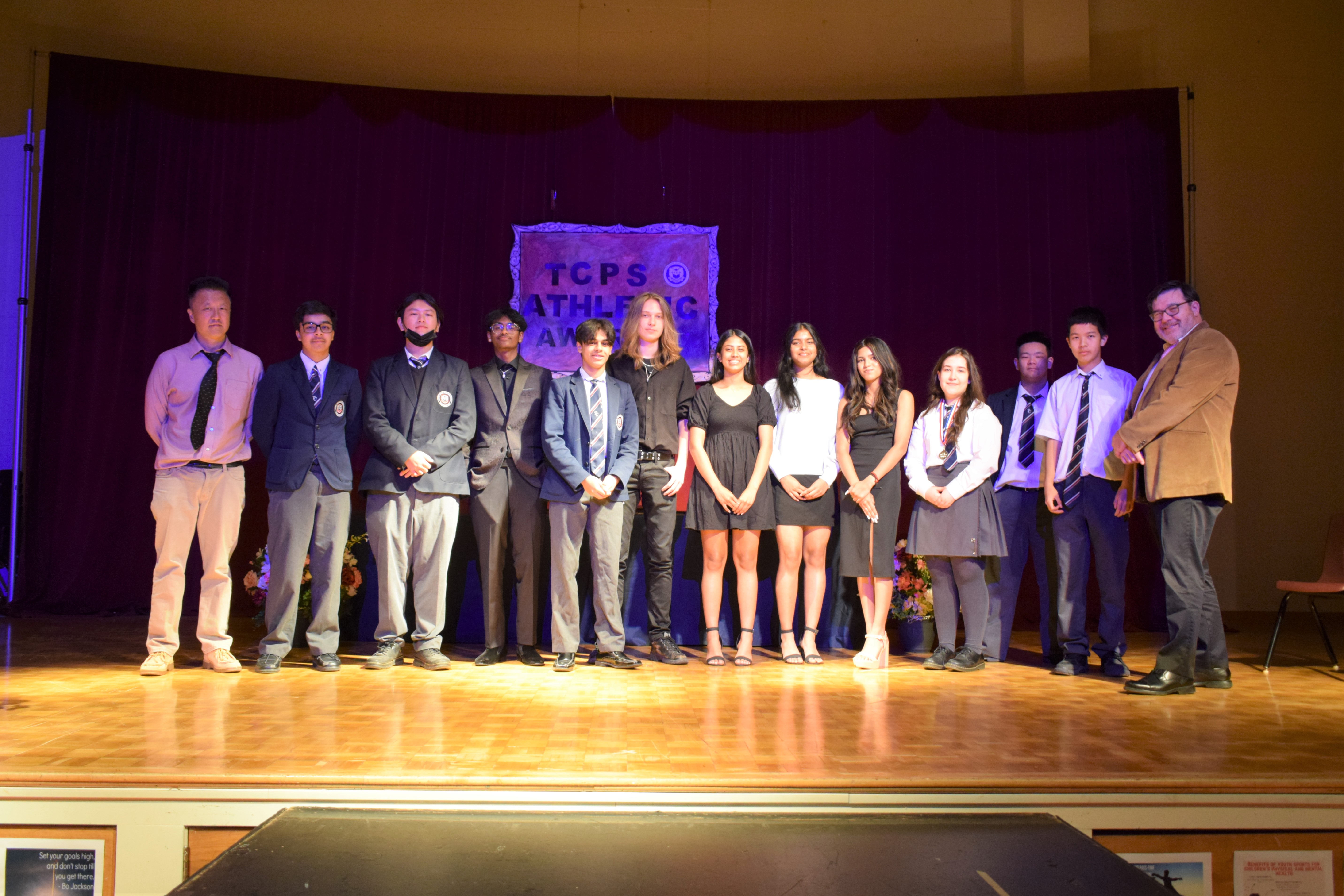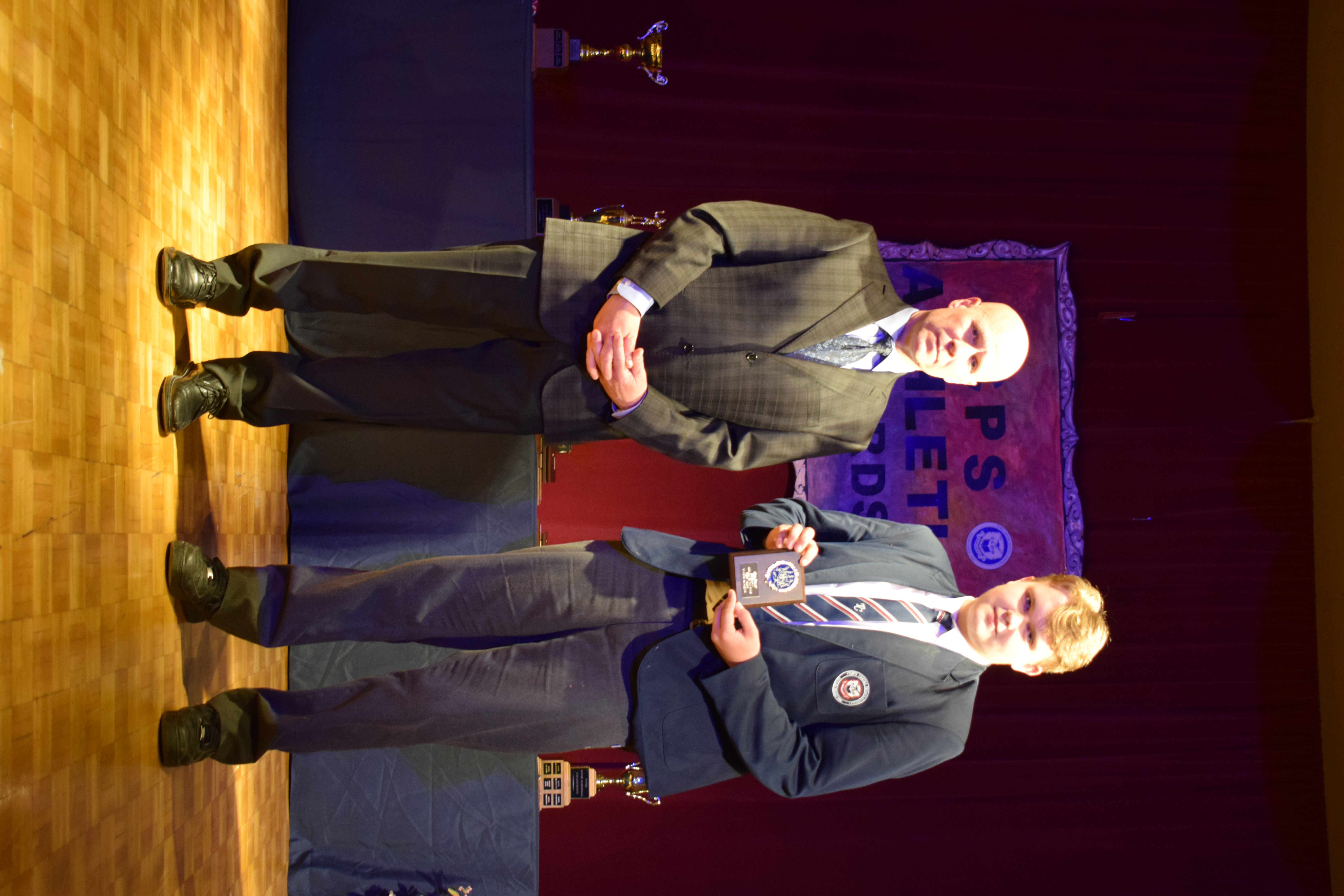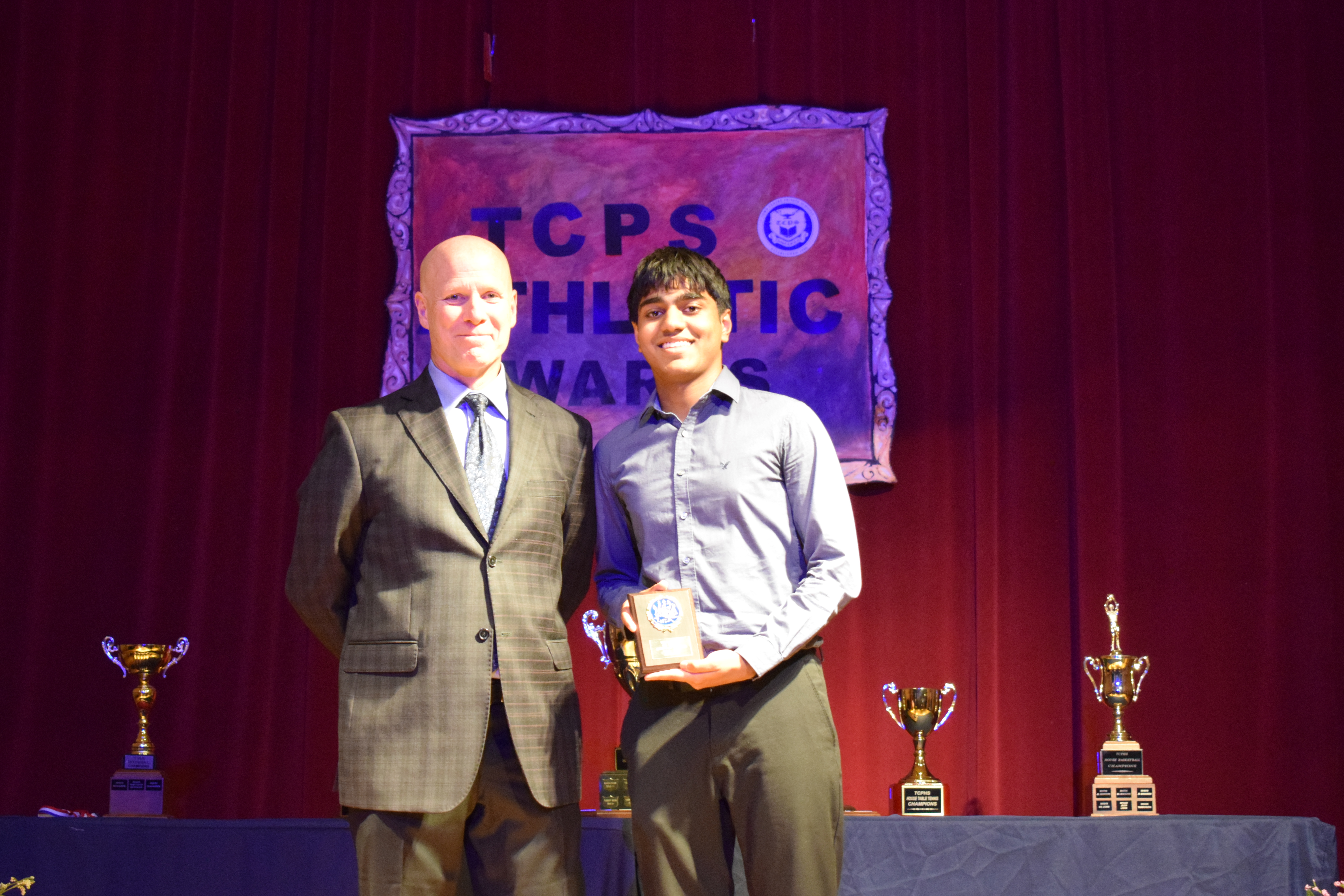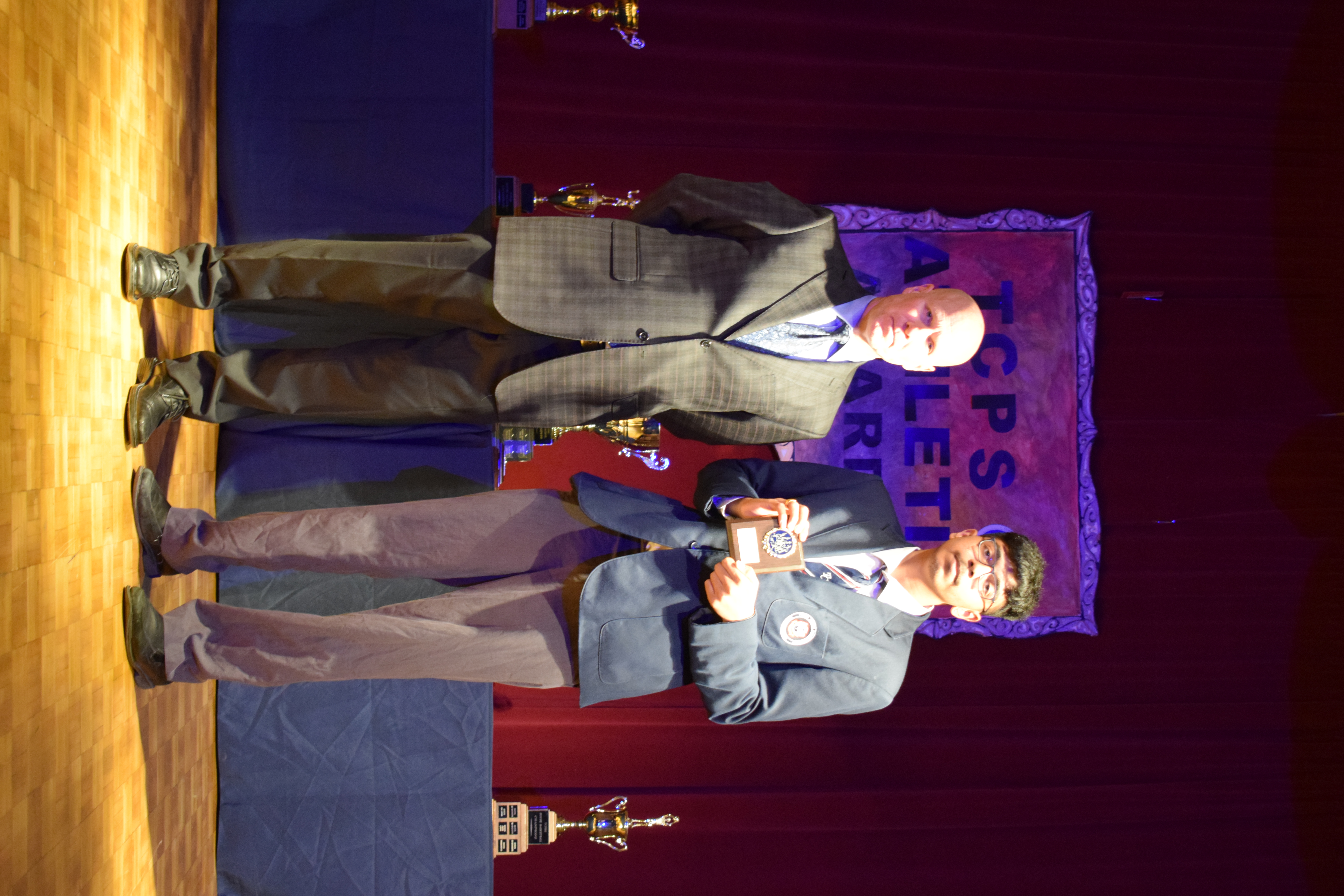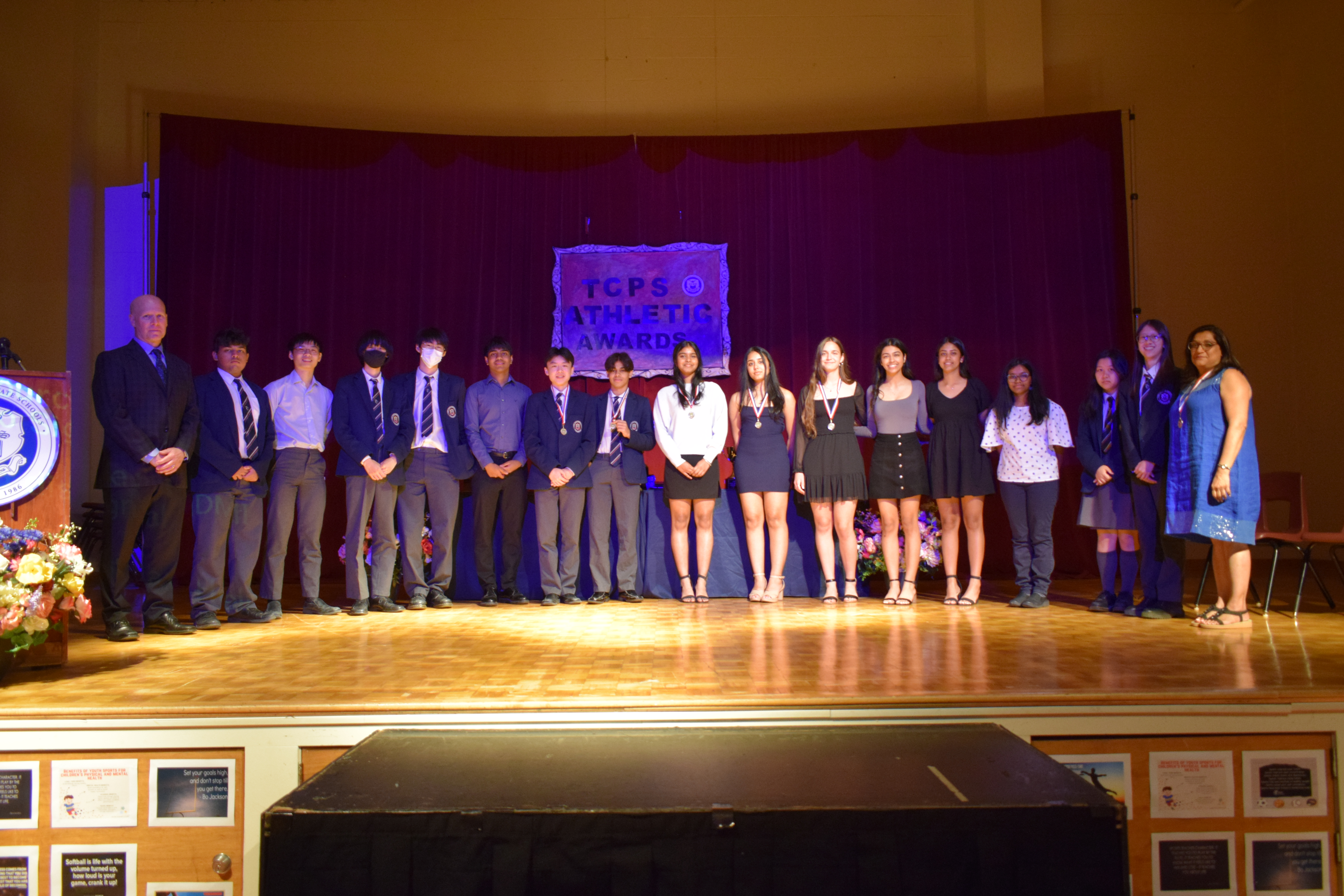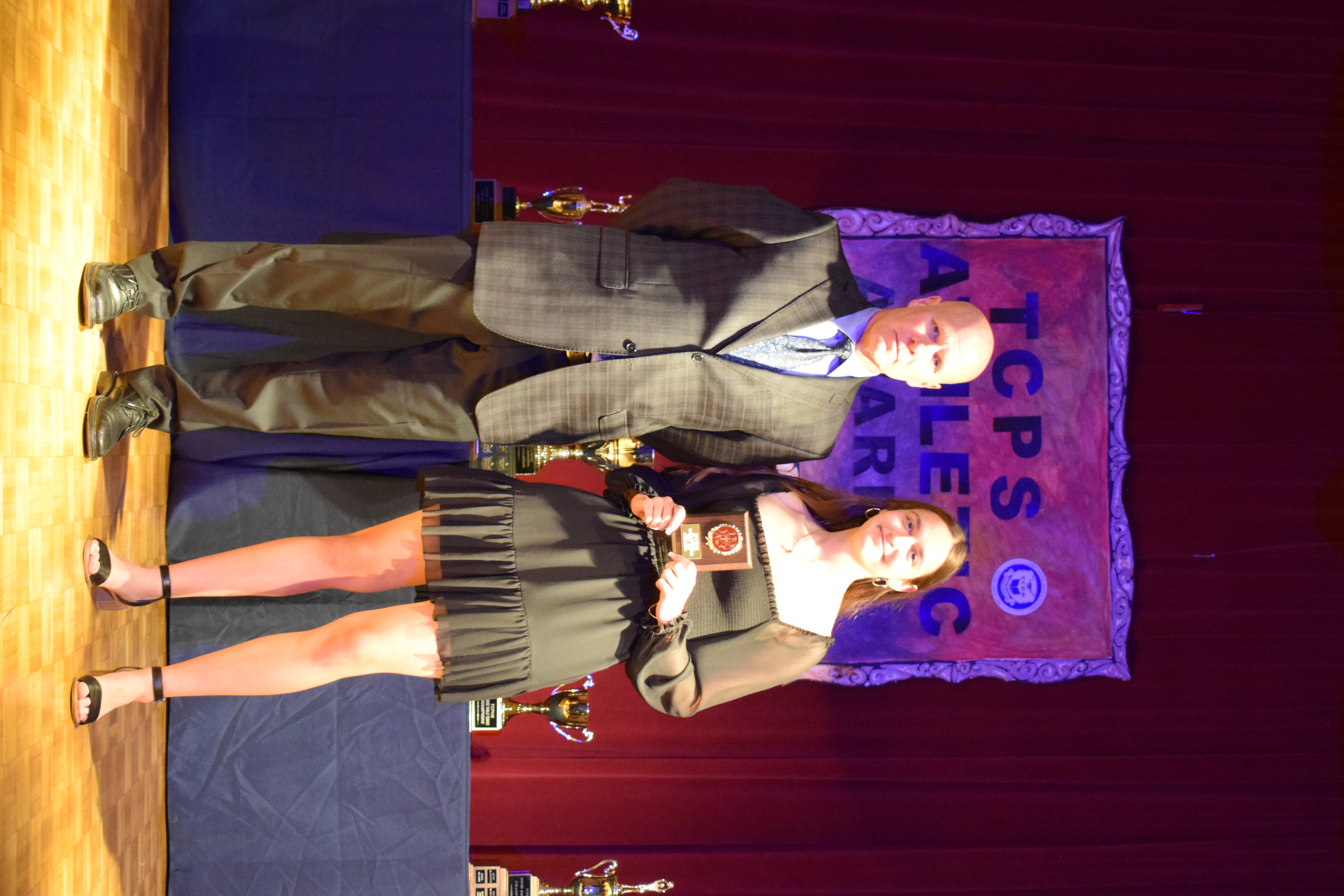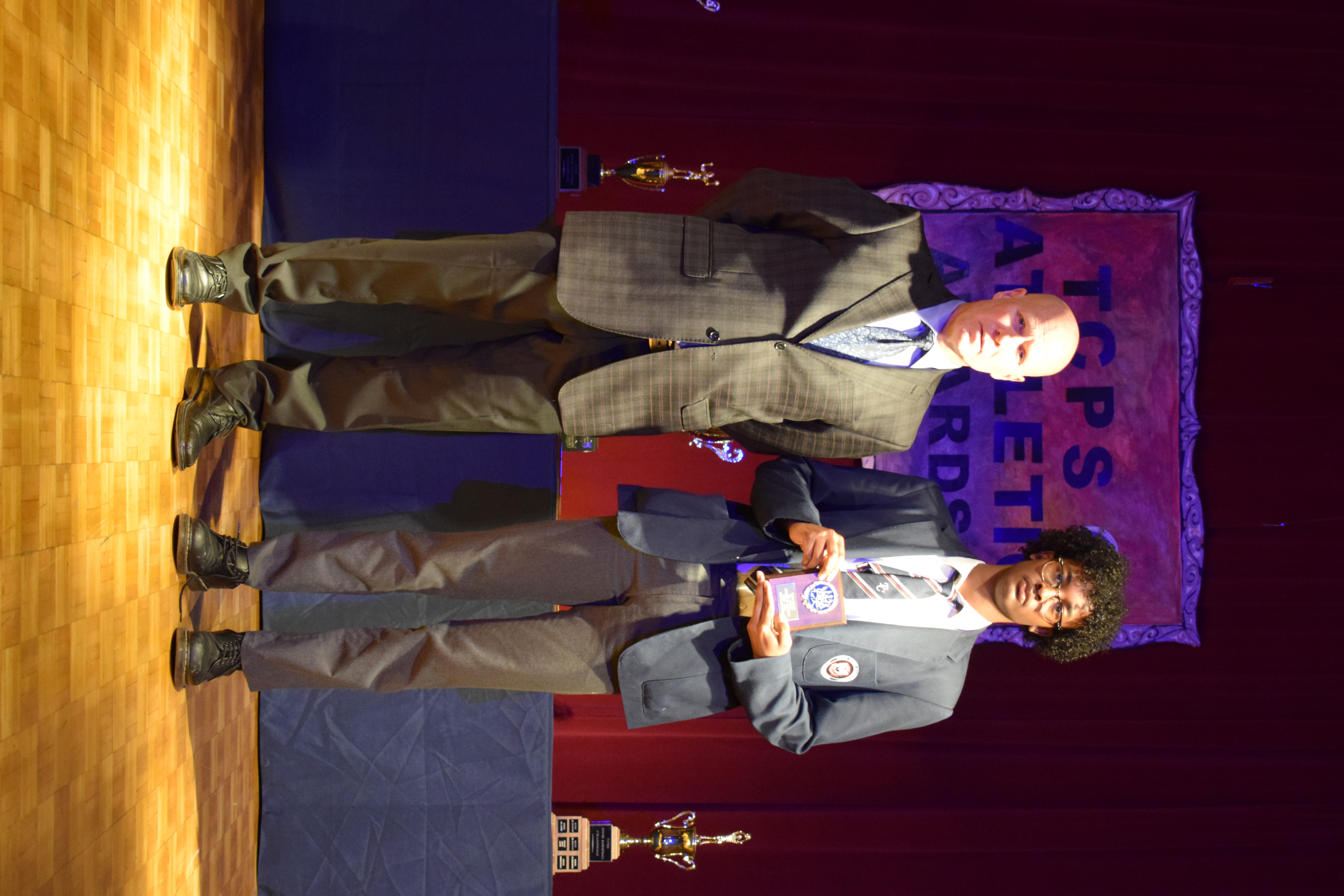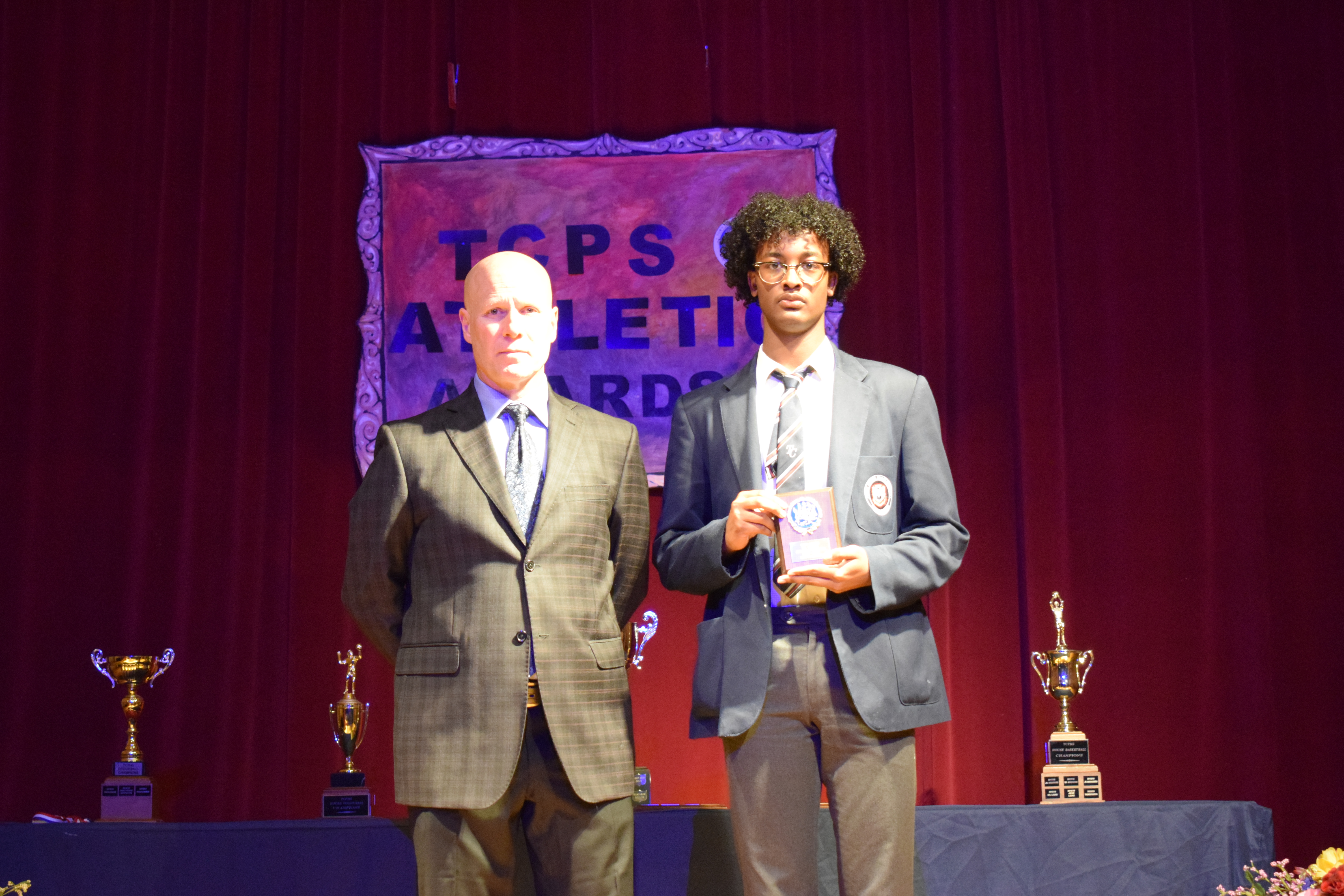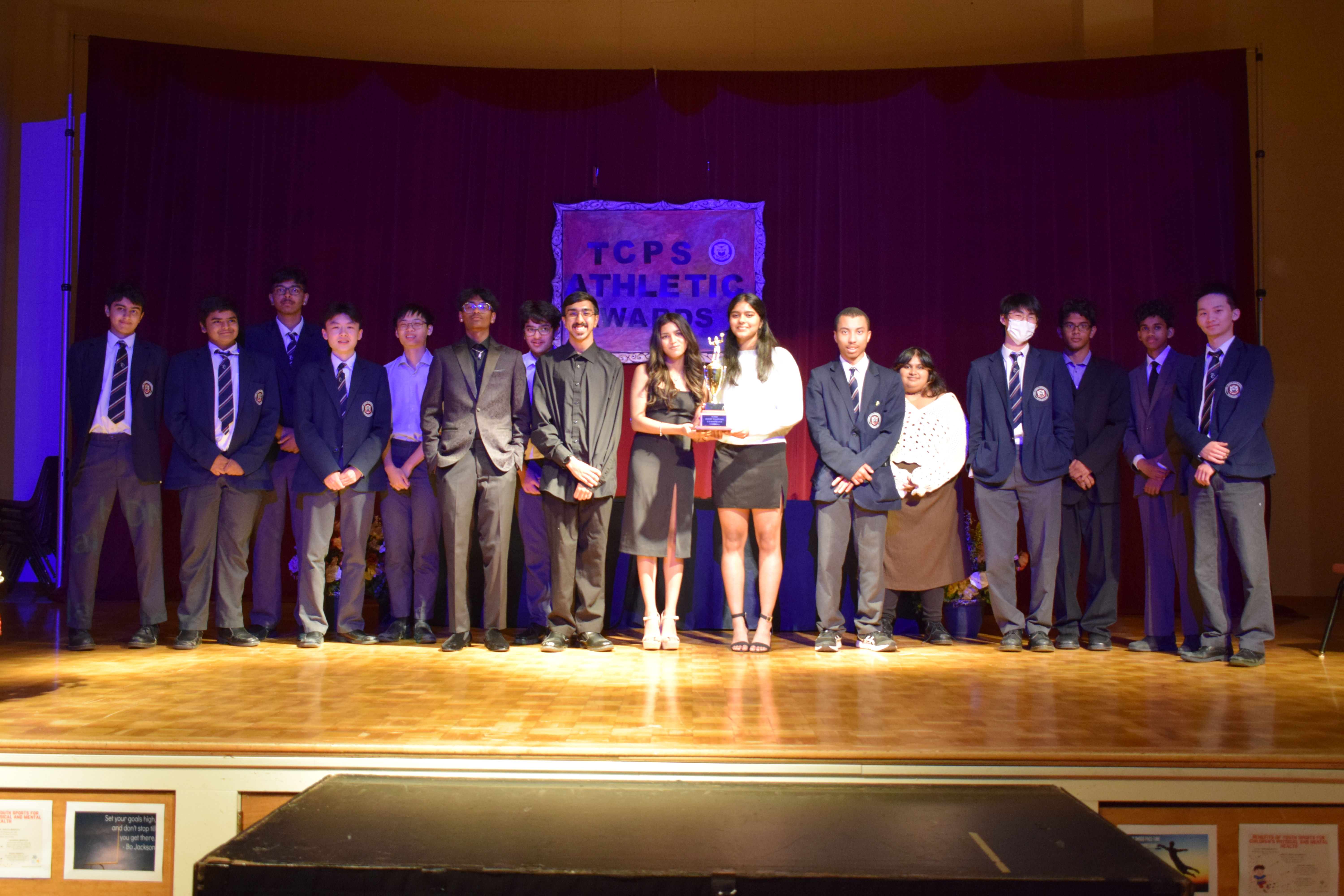 image-20230606-130039-4e206608
image-20230606-130039-48a45907
Our annual High School Athletics Awards and Banquet took place Monday, June 5th in our Main Gymnasium. The banquet was a celebration of education through athletics and the presentation of all the awards, medals and banners acquired throughout the year. The Physical Education staff decorated the Main Gymnasium to look like an elegant banquet hall.  Students and staff were treated to a catered lunch of delicious food.
The first team recognized was the Co-Ed Dodgeball team who earned a silver medal in the fall Championship. Congratulations to Adel A., Kylie K., Kington K., Eric M., Umair N., Yousaf N., Omer N., Dylan V., Aryan V. and Andy Y. for a great start to the competitive sports fall season. During the early spring our Under 20 Co-Ed Badminton team also met with success with Ella S. winning a silver medal in Girls' Singles, Komal C. and Reshmika G. also won silver in the Girls' Doubles and Aarush A. and Leo C. won silver in the Boys' Doubles division.
This year we presented Athlete of the Year awards for each grade and an award given to the students who demonstrated athletic prowess throughout their entire high school career at Town Centre Private High School. Congratulations to the following students for being awarded Athlete of the Year: Vladan E. Grade 9, Ashvin A. Grade 10, Omer N. and Ella S. Grade 11 and Ilya's M. Grade 12.
During House League Activity Days throughout the year, High School students had the opportunity to earn points for their league. The cup this year went to the Thunderbirds as overall House champions!
Our school displayed great athleticism and sportsmanship throughout this school year and we are extremely proud of all our coaches and athletes.
Another year of Town Centre athletic success!