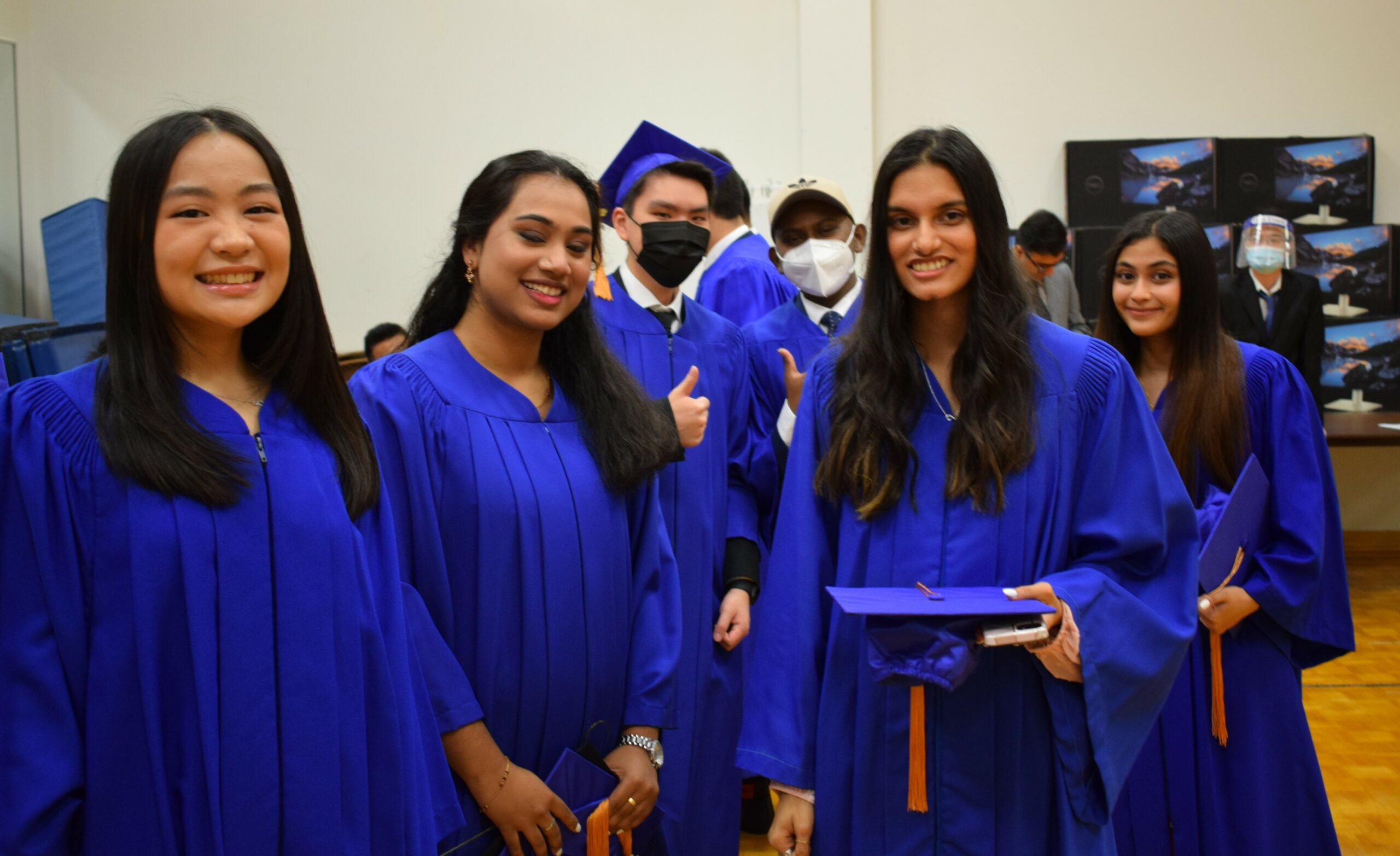 June 24th marked a special day on the TCPS High School calendar with the Grade 12 Graduation. This year, we were able to return to an in-person ceremony and have parents and family join the students on this special day. Wearing their caps and gowns for their final day at TCPS, students came to the stage to be presented with their Ontario Secondary School Diplomas OSSD). In addition to receiving their OSSD's, graduates were also recognized with certificates and plaques for Honour Roll, Principal's List, IB Diploma, Subject Awards, the Lieutenant Governor's Award and the Governor General's Medal. This year's valedictorian, Jolene U., shared a wonderful speech with her fellow graduates. It was a day filled with great memories and fond farewells.
Our graduates will be studying at the following post-secondary institutions this fall: the University of Toronto, University of Waterloo, Western University, Queen's University, Trent University, Metropolitan Toronto University, New York University and the University of Buckingham.
We wish the graduating class of 2022 all best for the future.