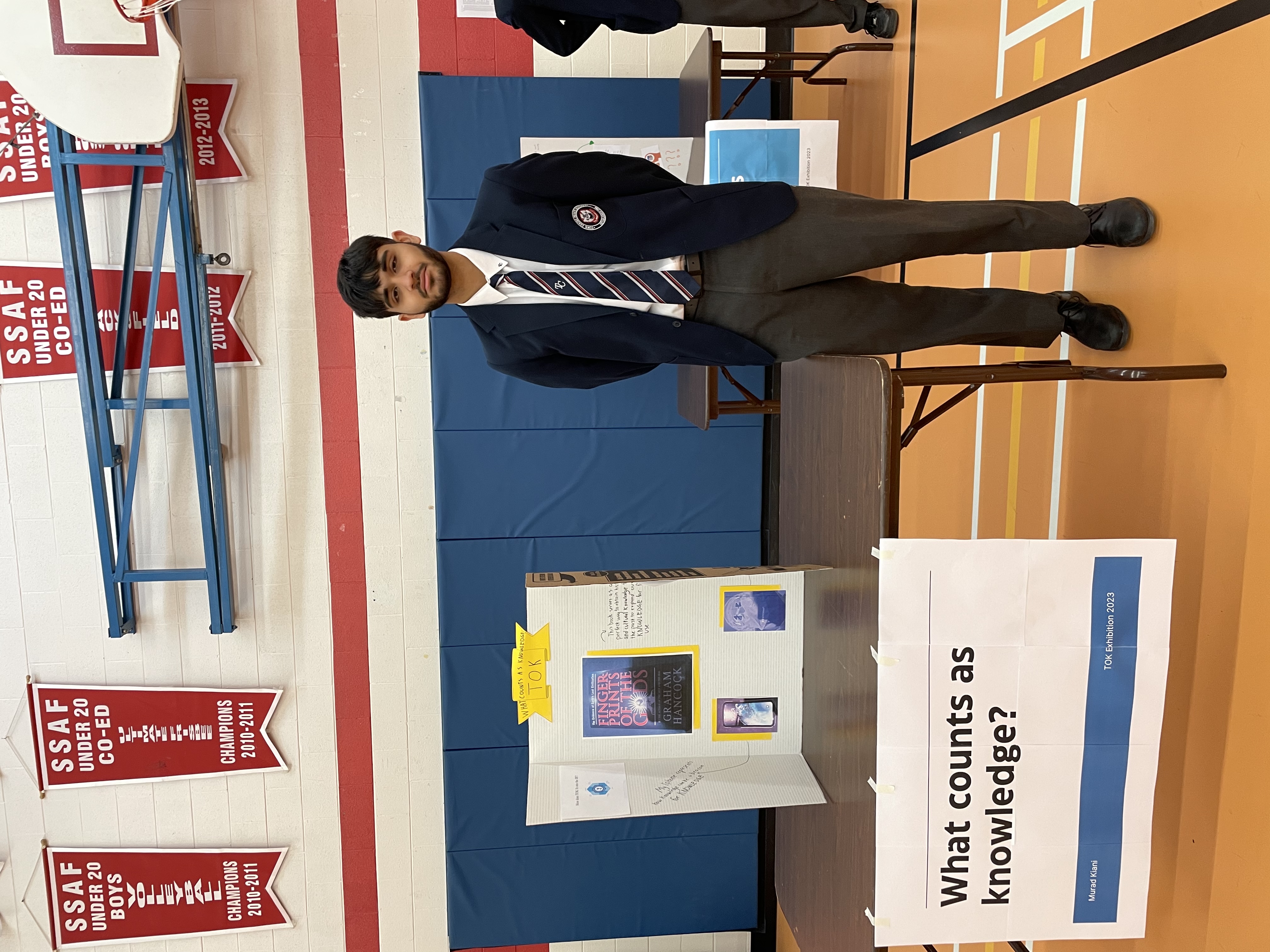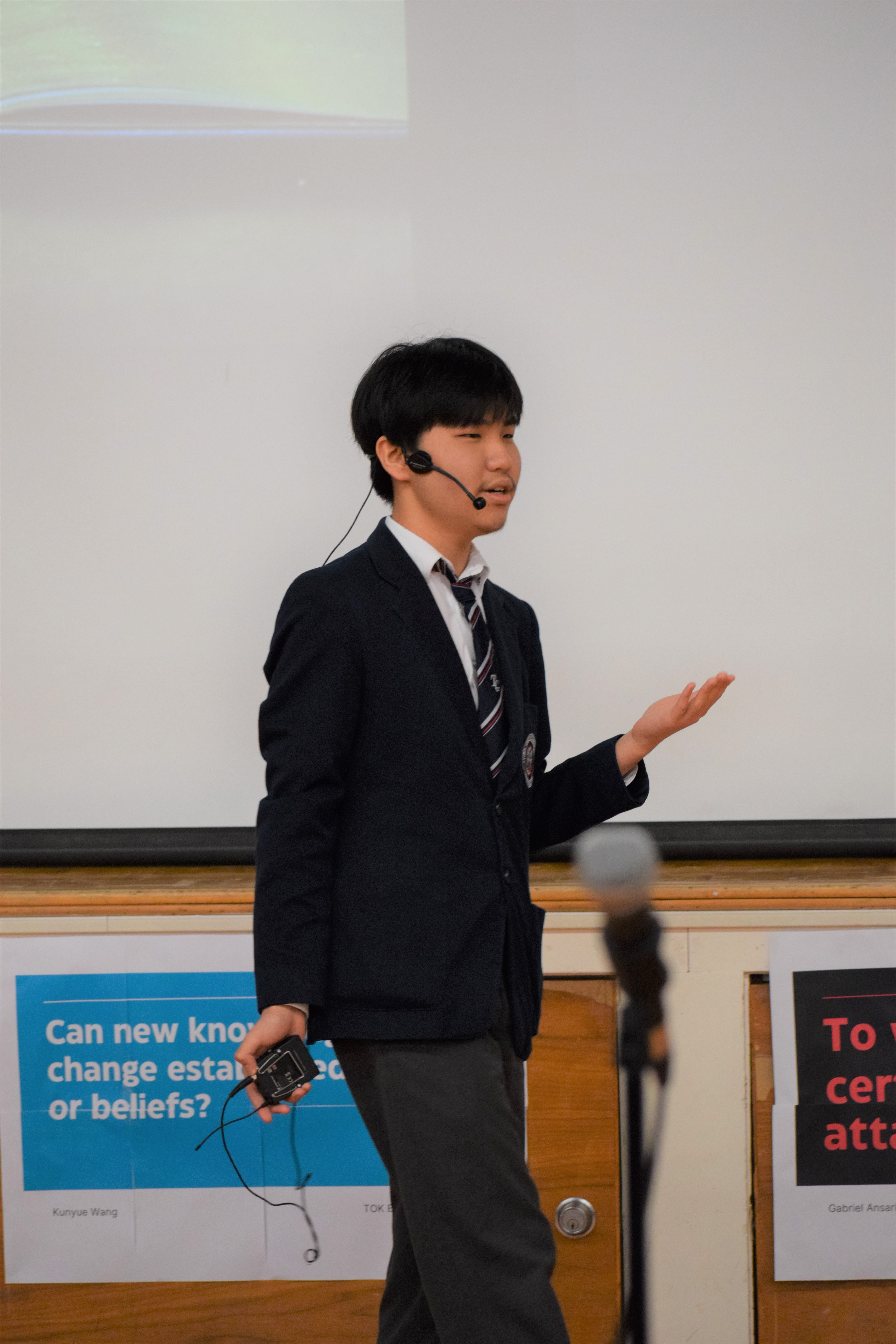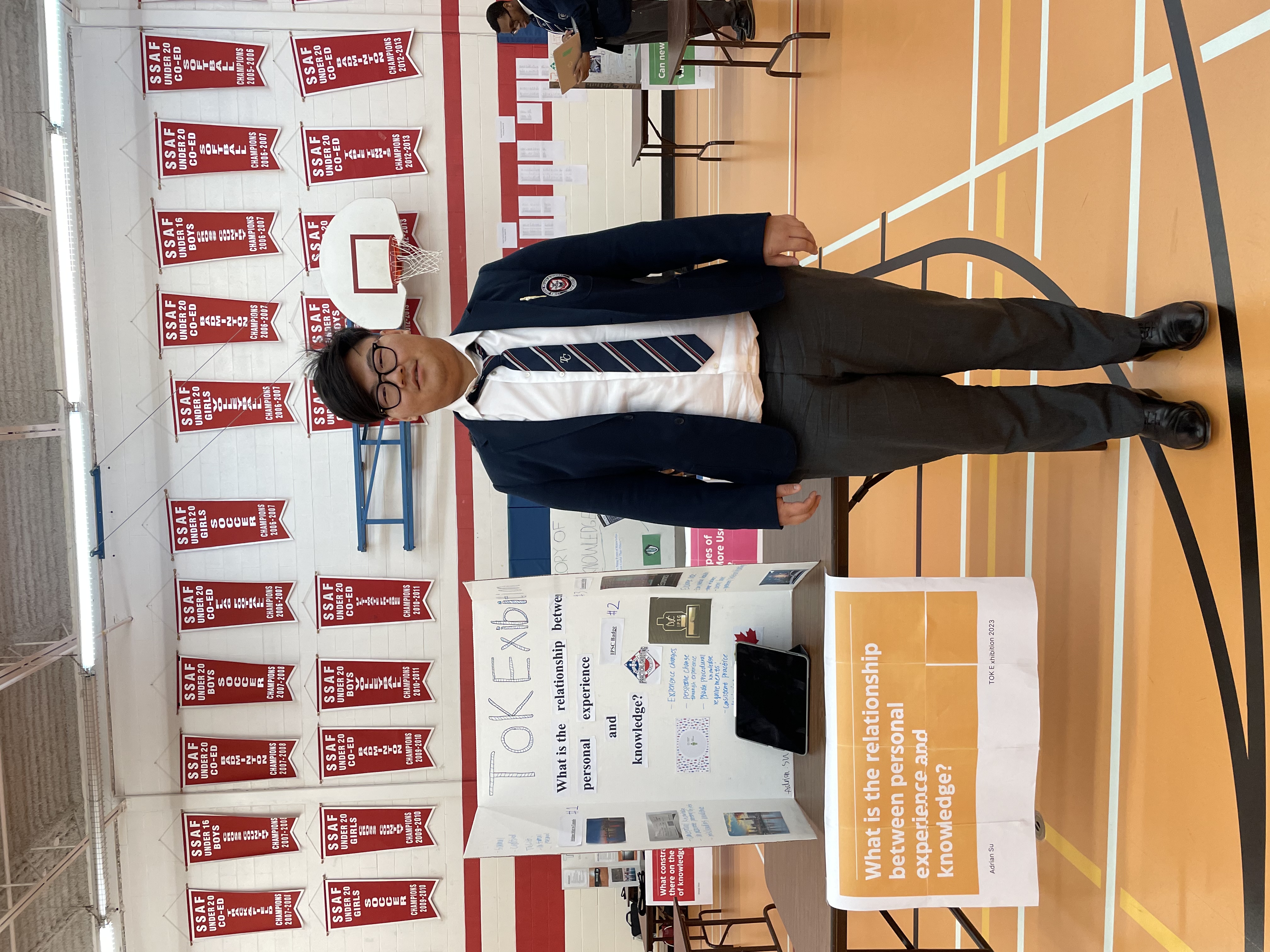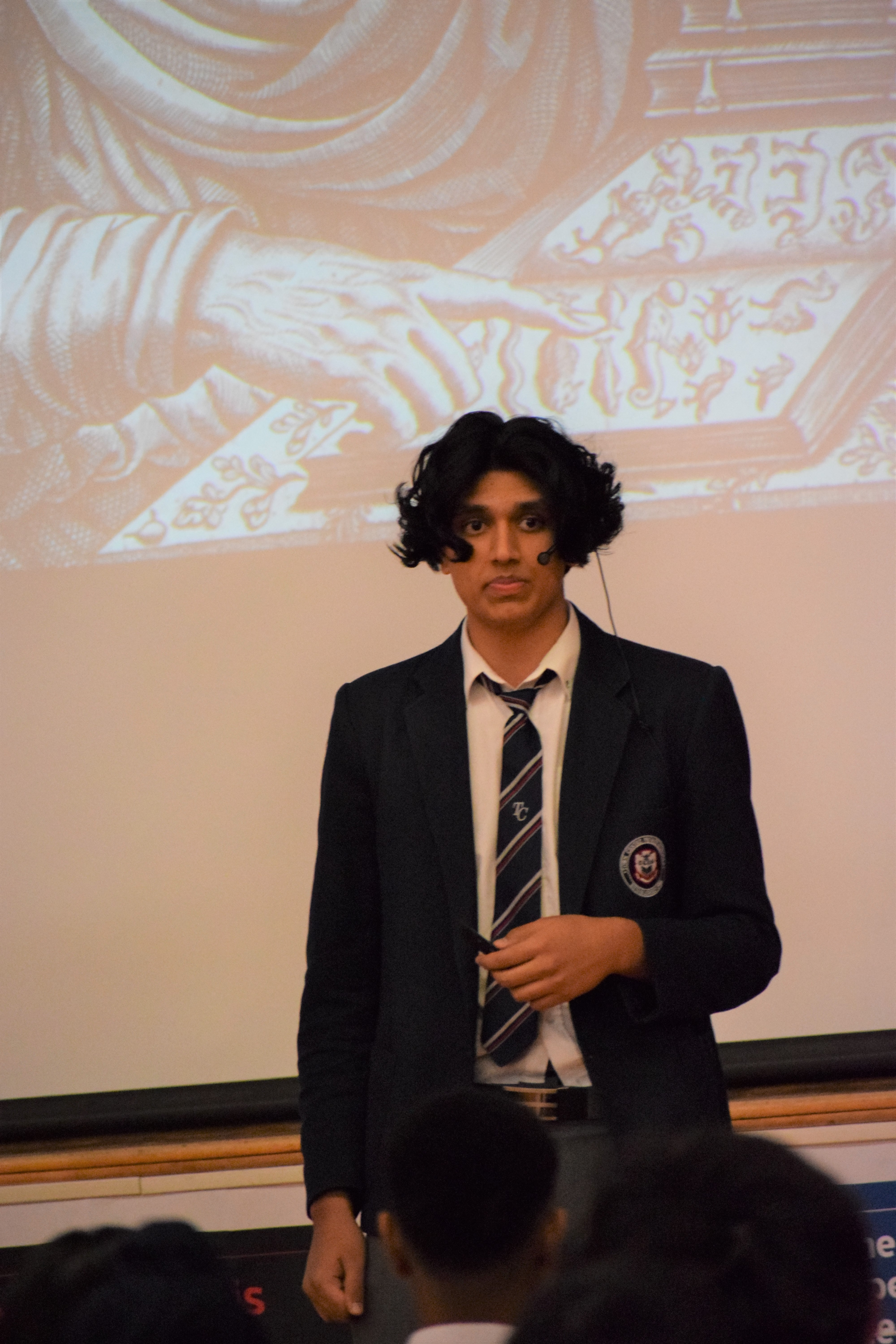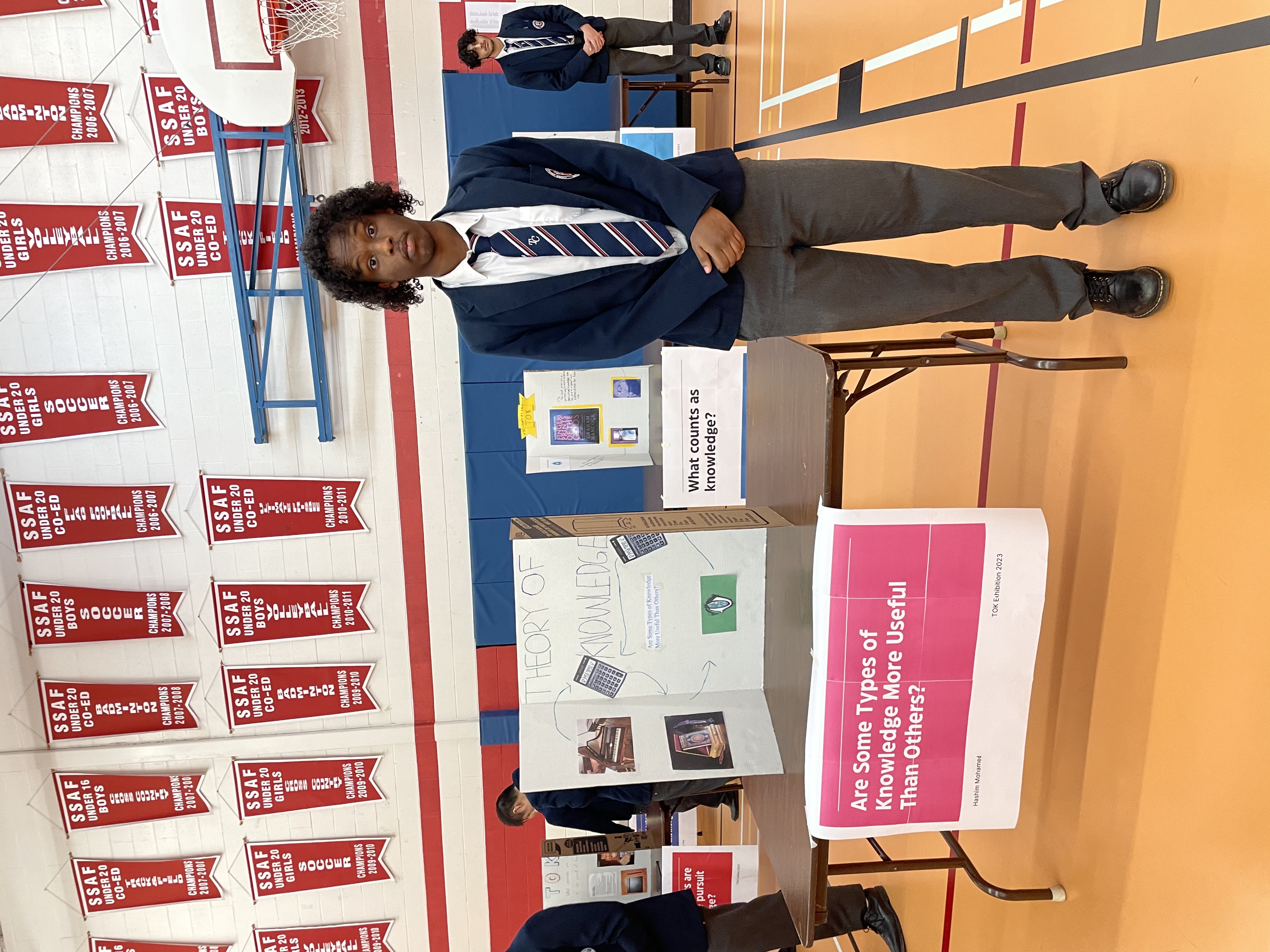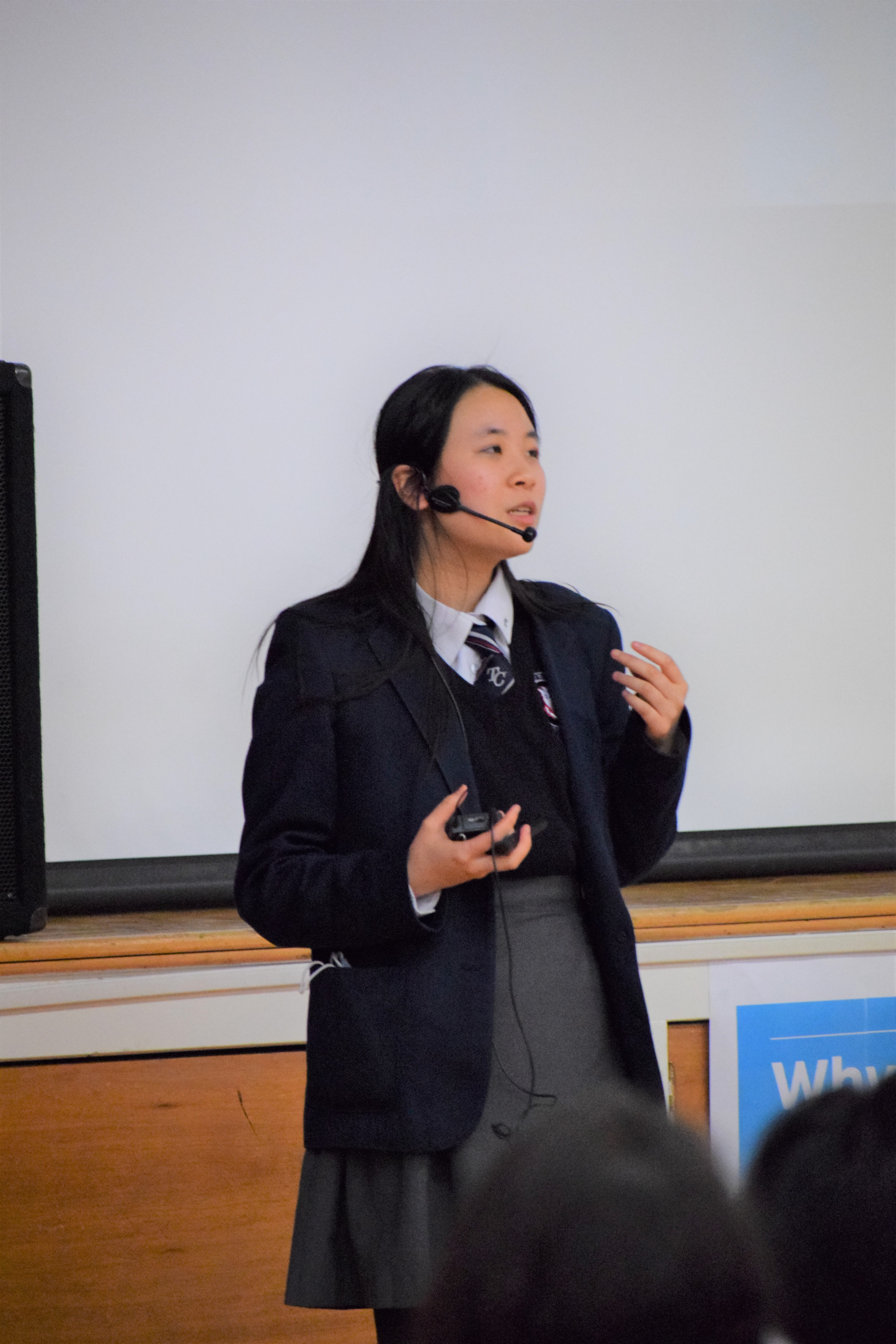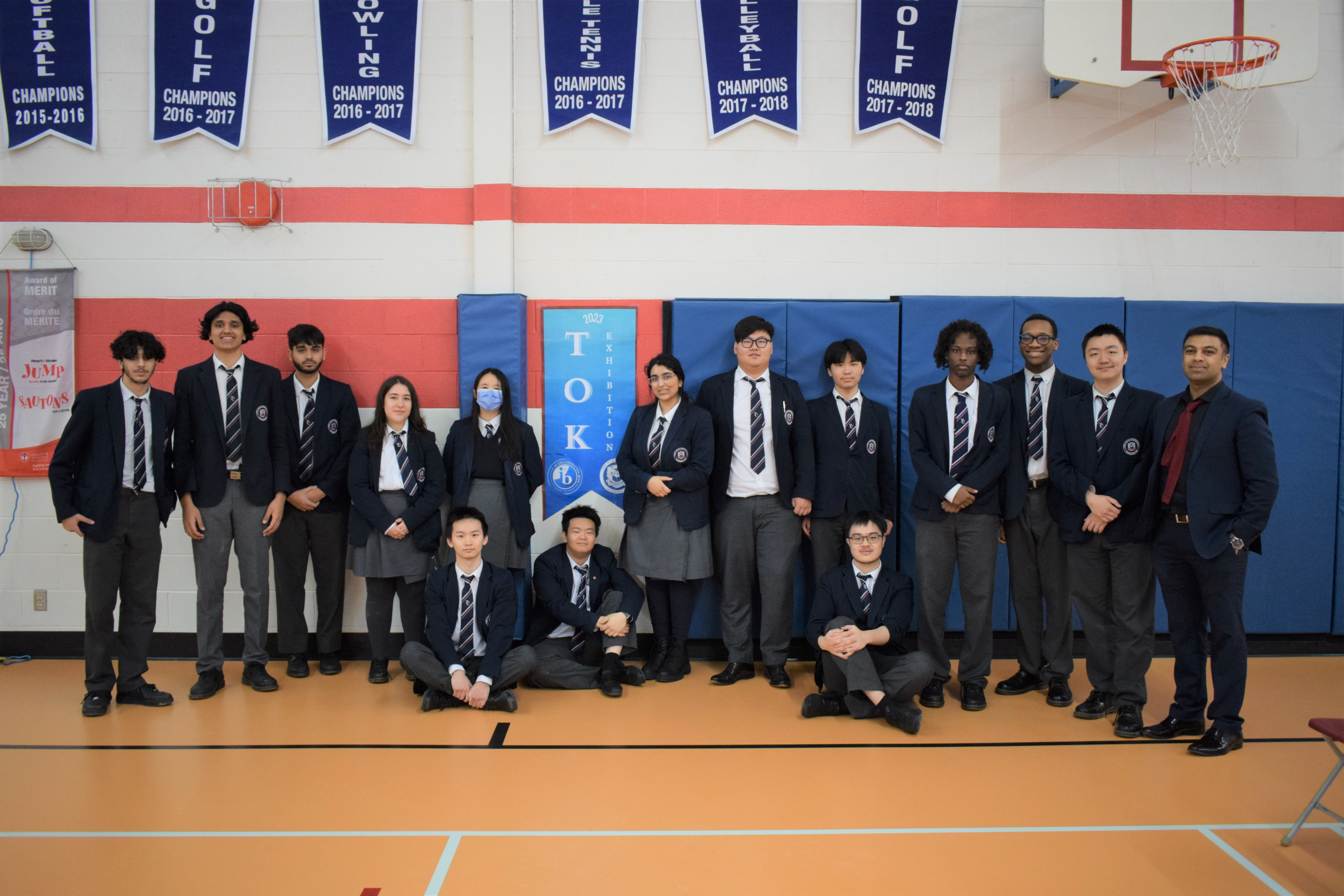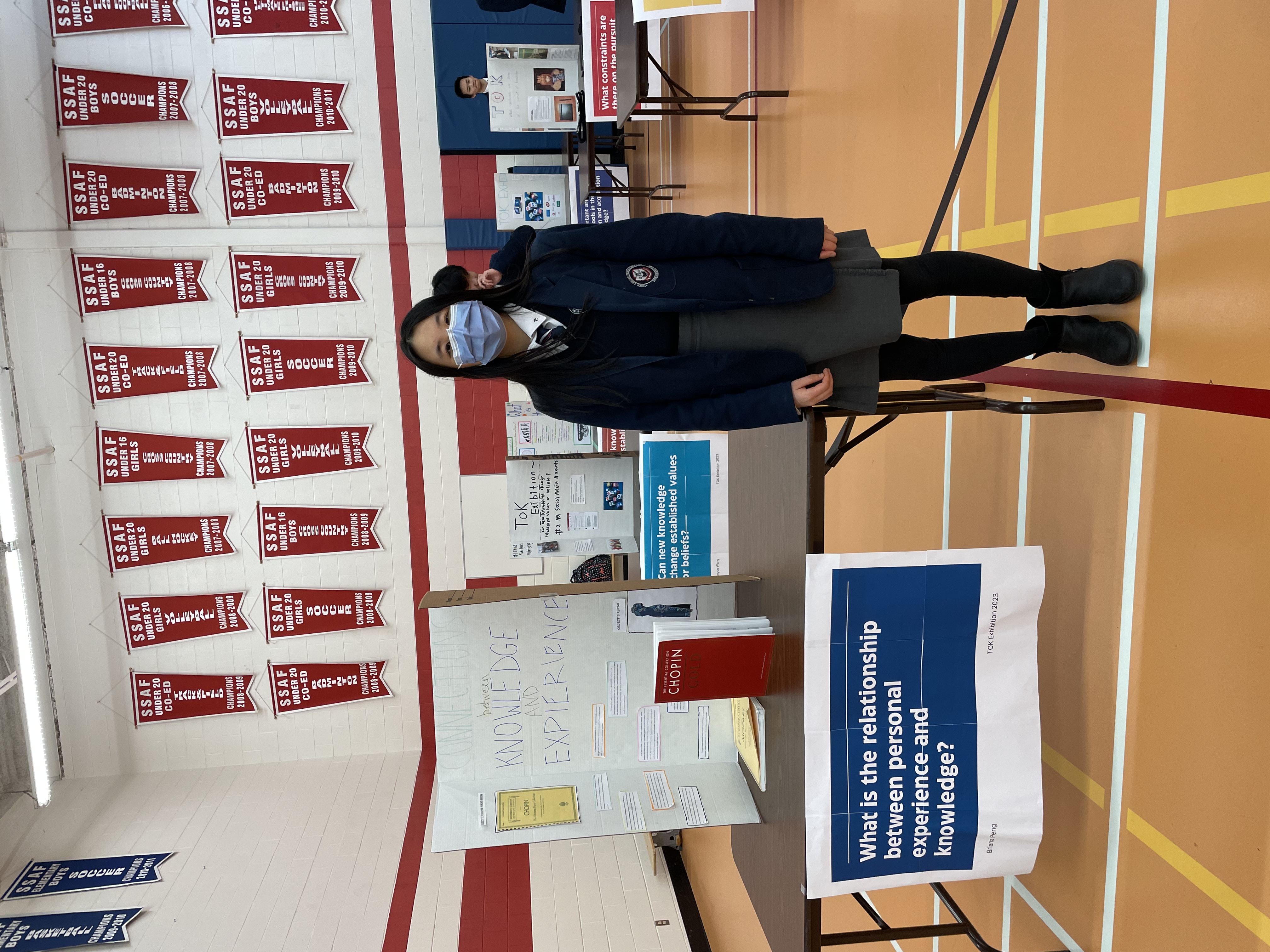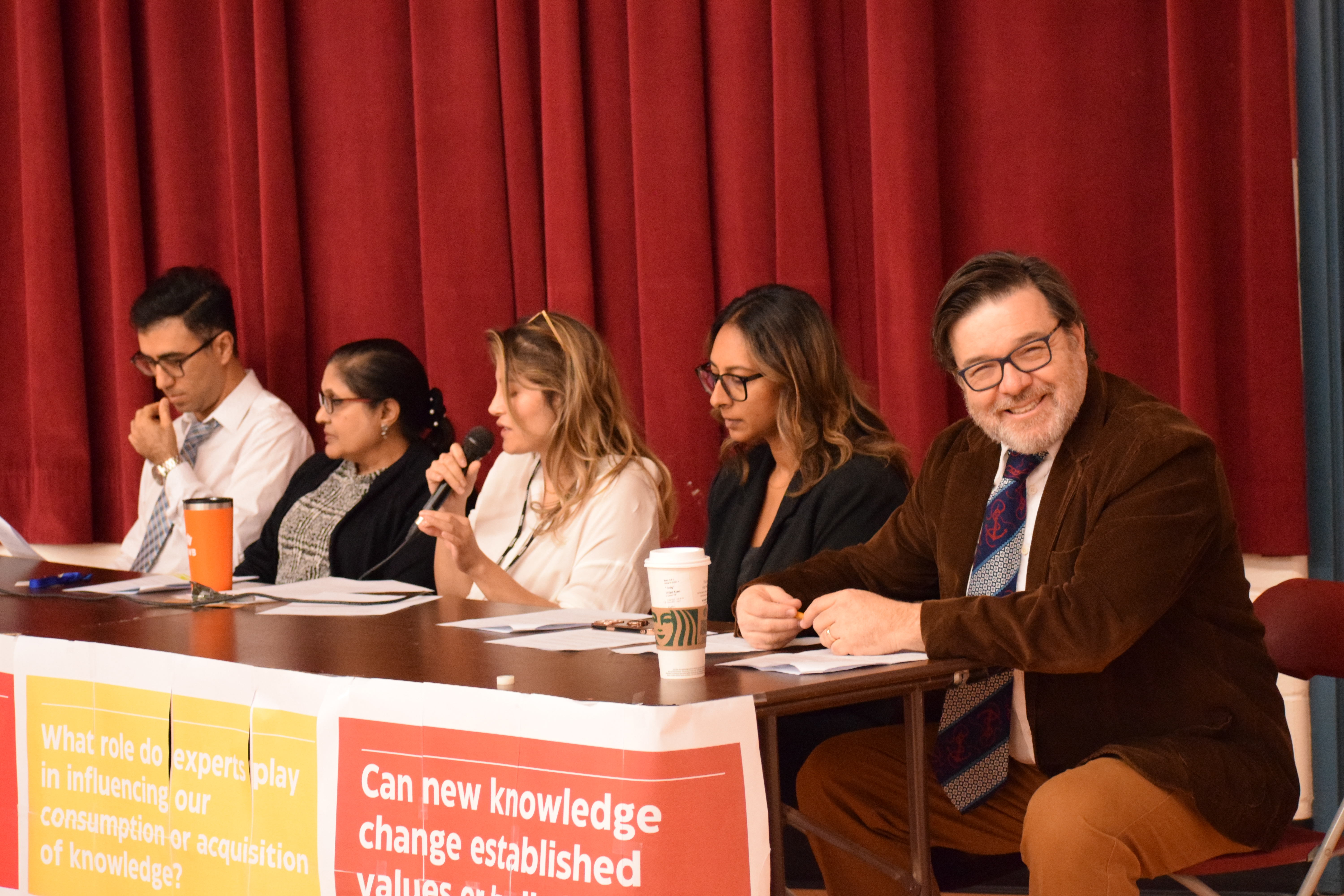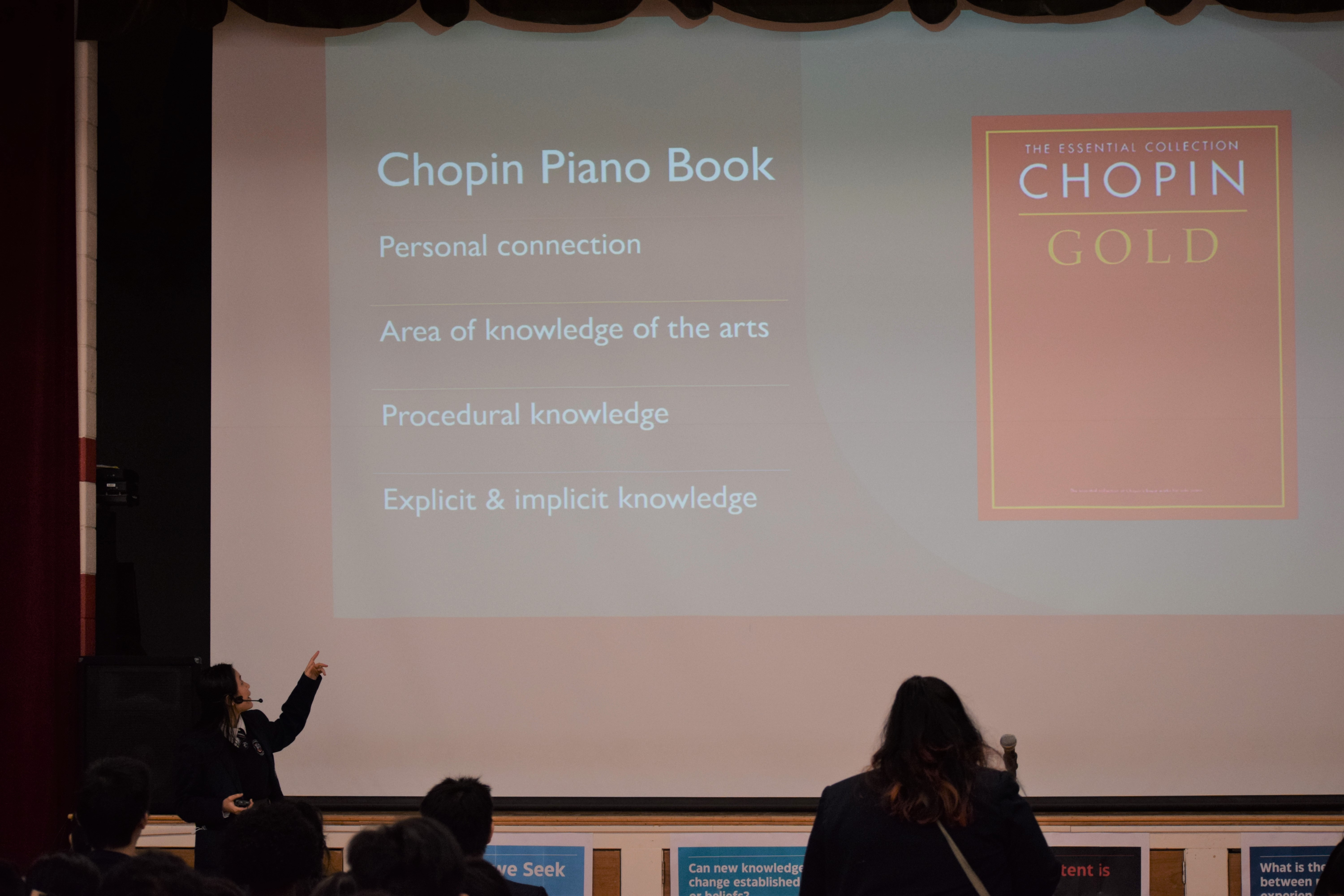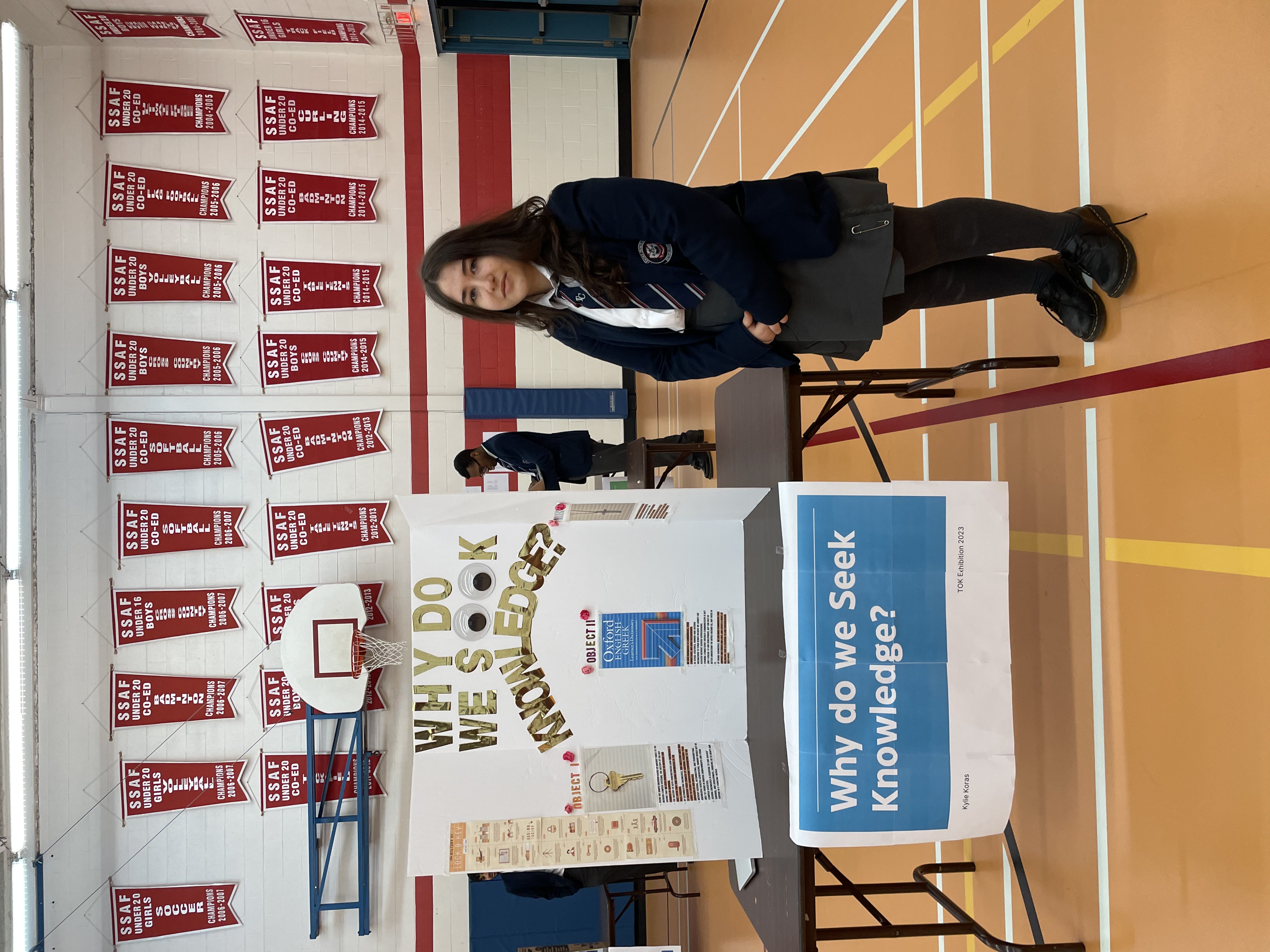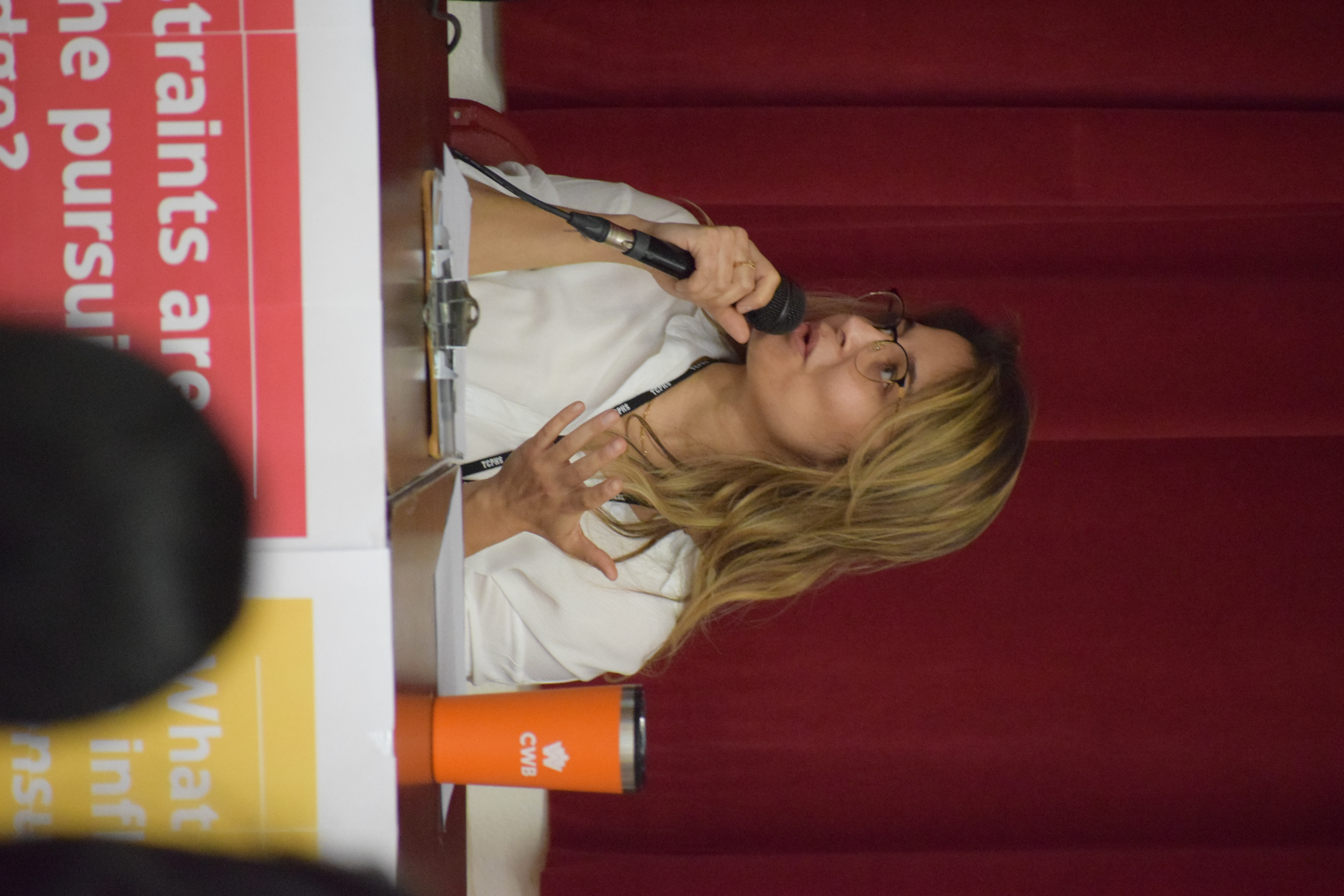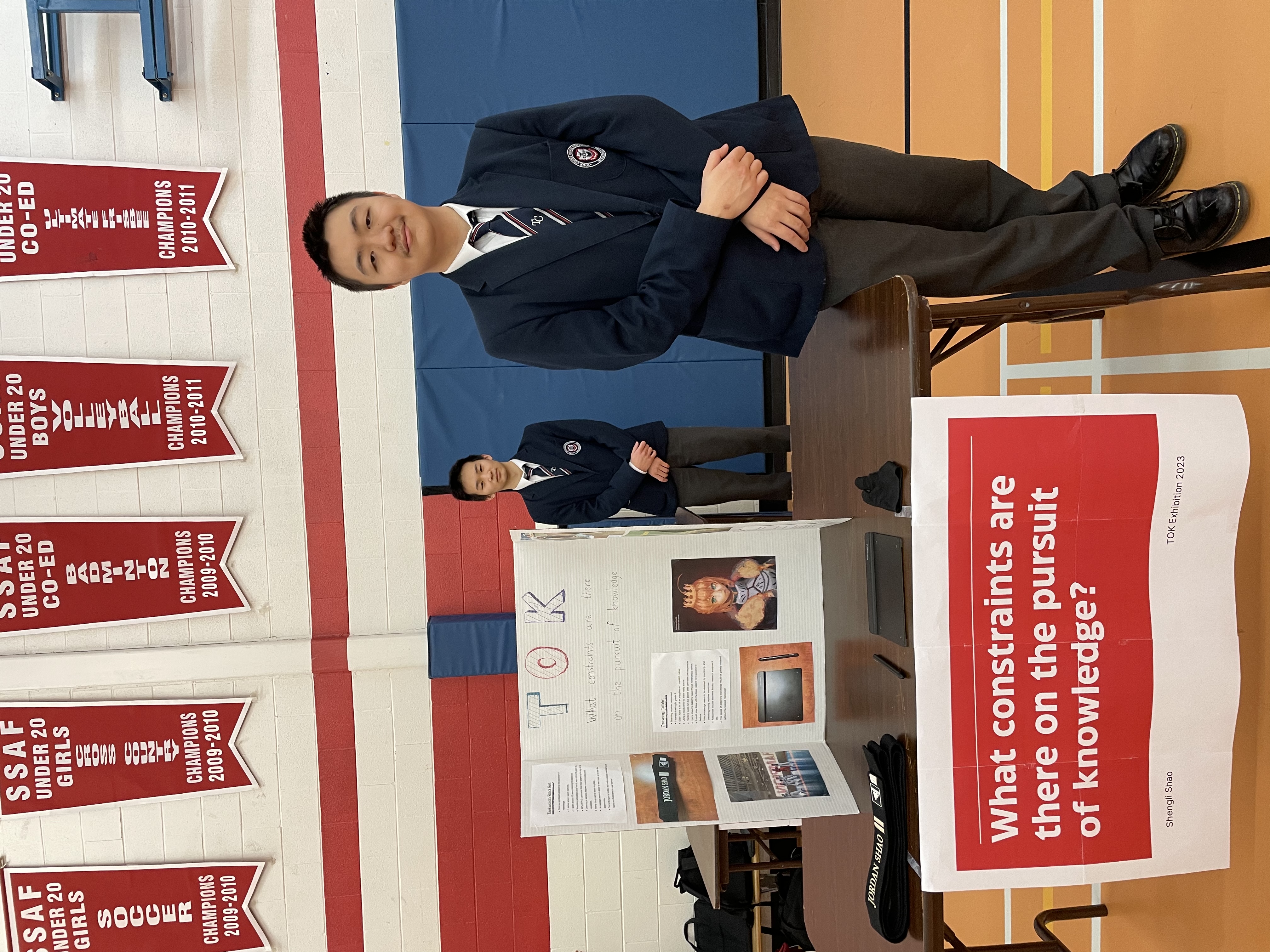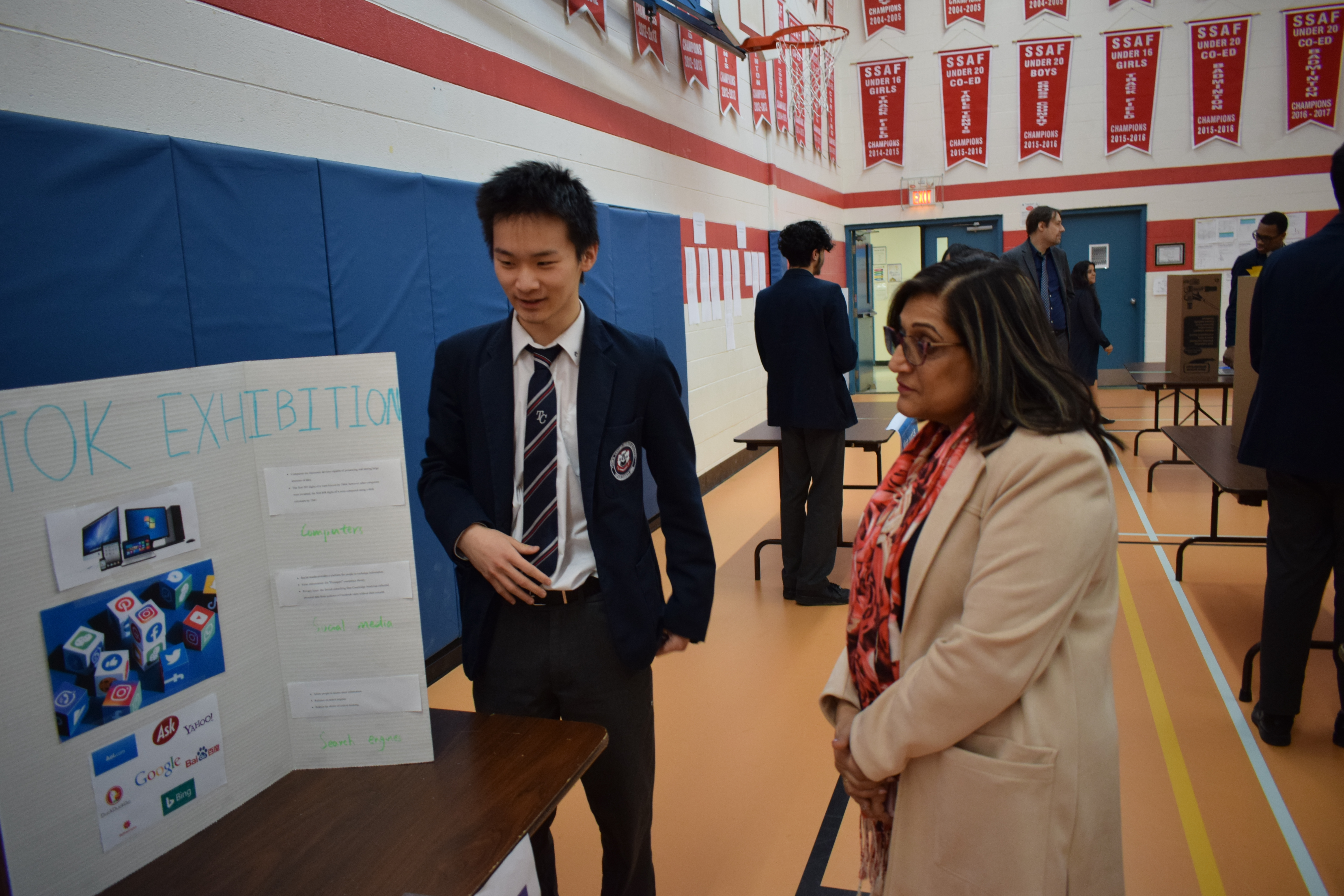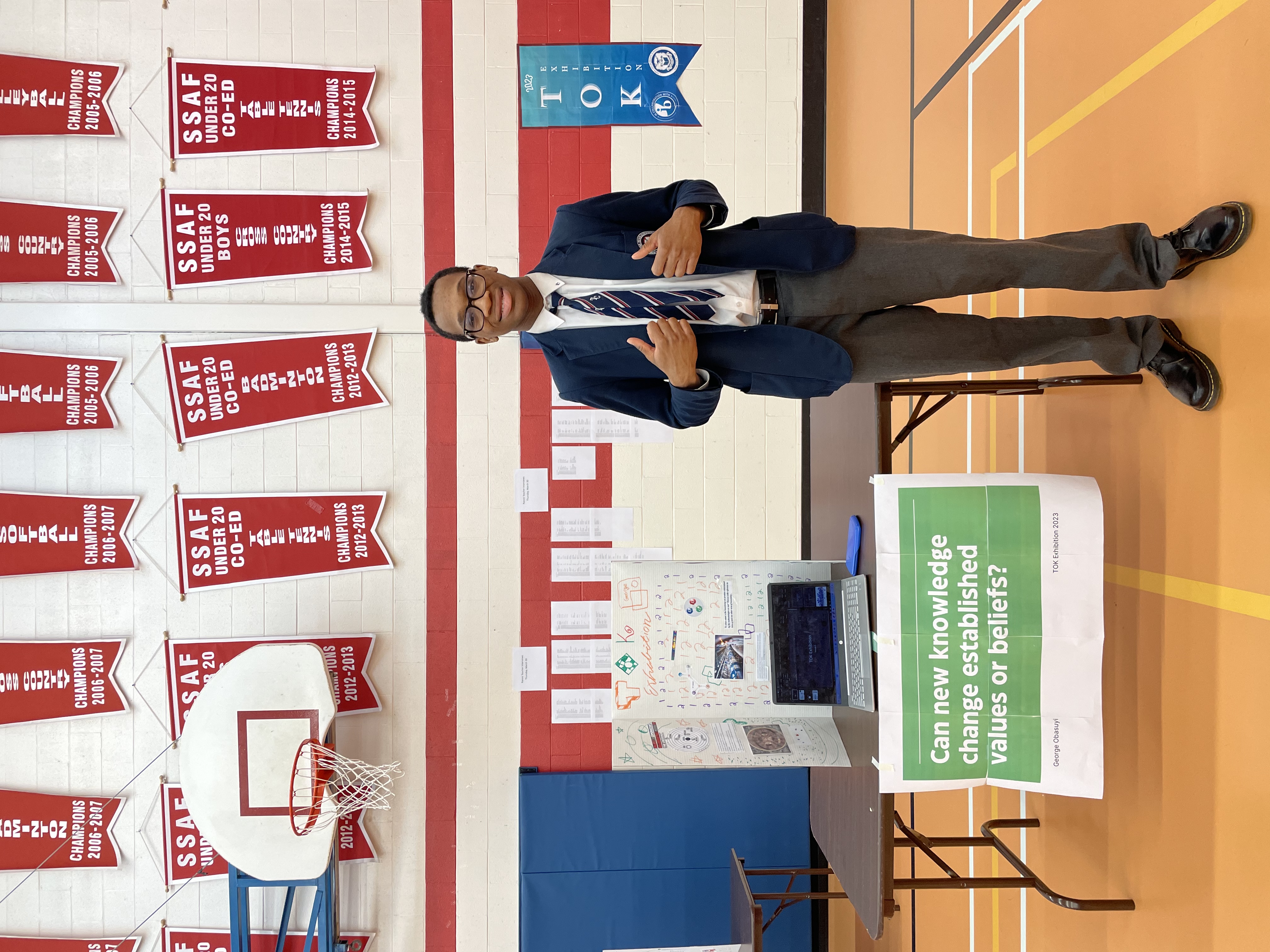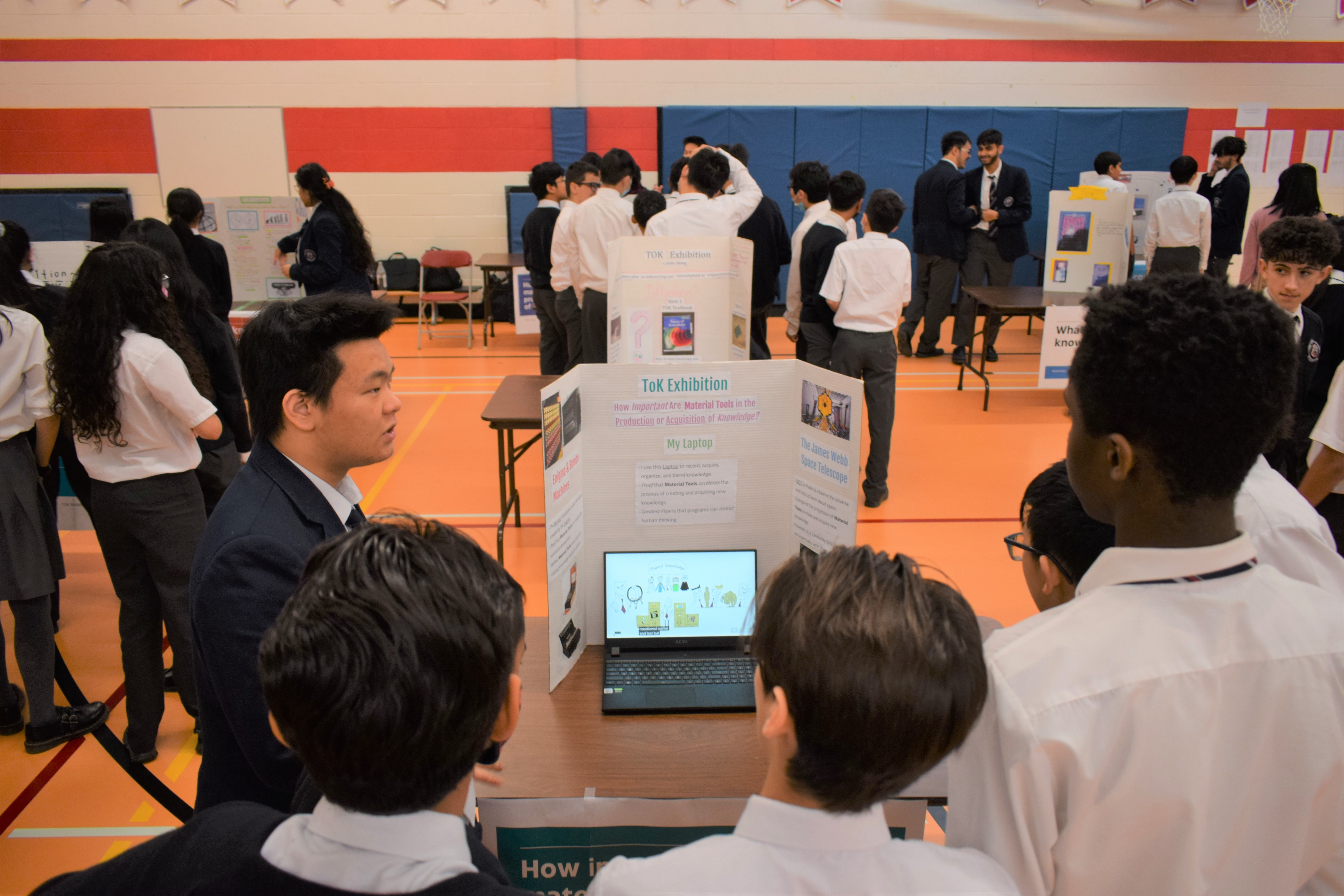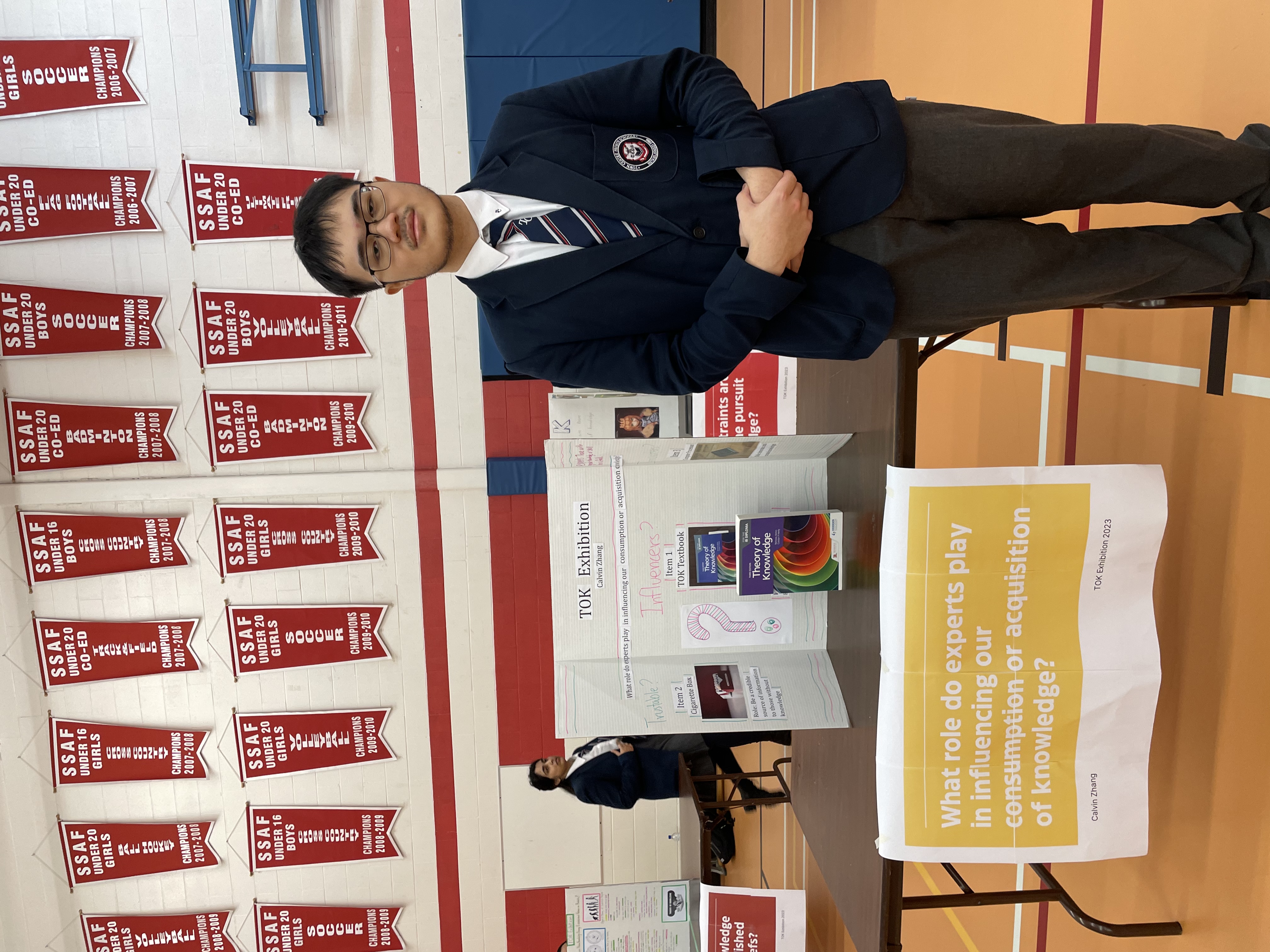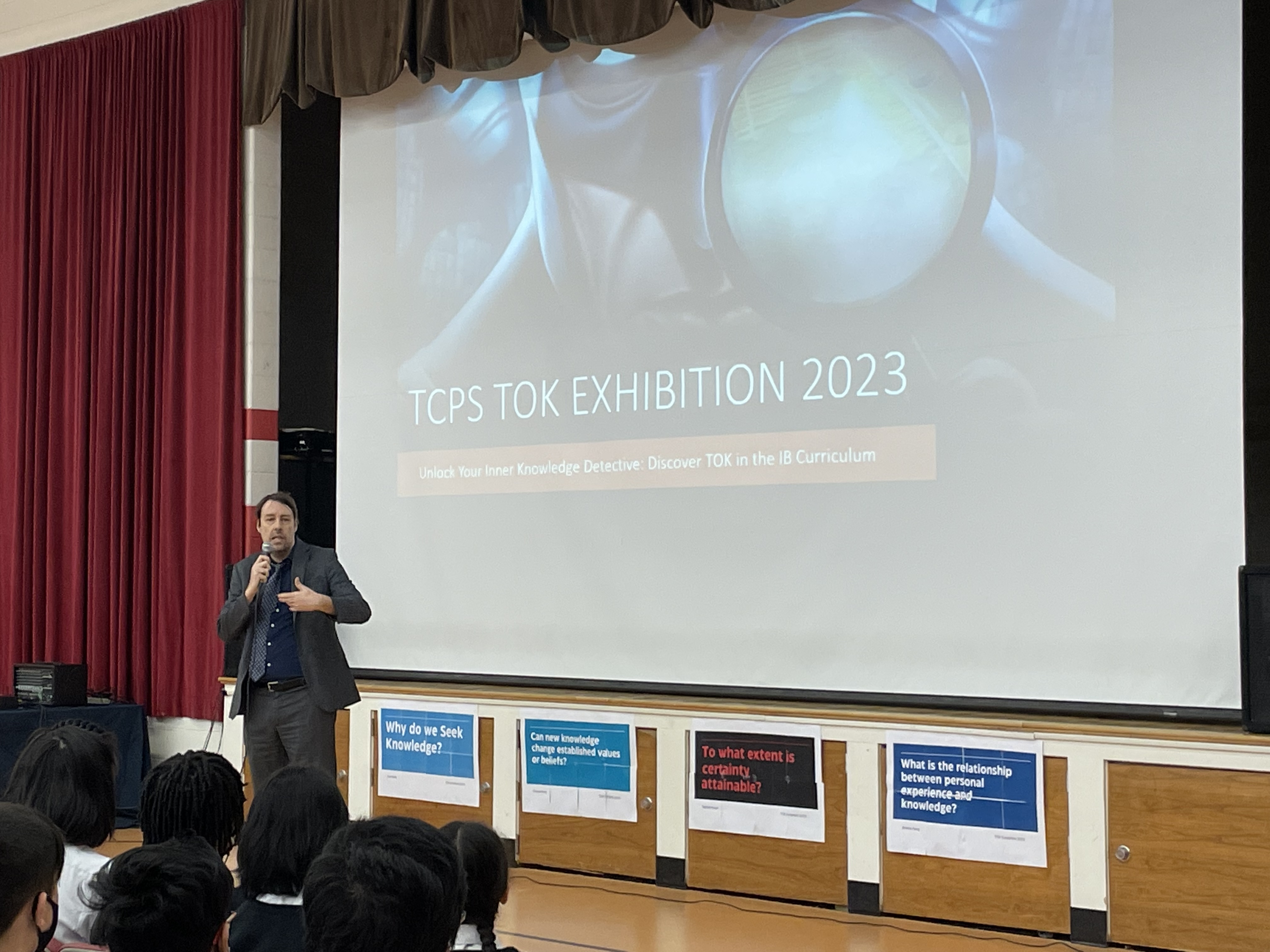 image-20230331-132008-aec2f568
image-20230331-131832-264ec982
image-20230331-132031-cf38a45e
image-20230331-131839-8daf0c28
image-20230331-131850-1e2233aa
image-20230331-131935-ad32d29f
image-20230331-132149-e1c88ca5
image-20230331-131913-635316cc
image-20230331-133328-c5088067
image-20230331-142741-461623a3
The March 31st International Baccalaureate (IB) Theory of Knowledge (TOK) Exhibitionshowcased the work of our talented grade 12 IB DP students. This event was a wonderful opportunity to celebrate their achievements and explore the fascinating world of TOK. Our students applied critical thinking and reflective skills they have developed throughout their TOK studies, to explore the nature, scope, and limits of human knowledge.
At the heart of the TOK Exhibition, students presented their original projects that delve into various areas of knowledge, including mathematics, natural sciences, human sciences, history, arts, ethics and more. These projects addressed real-world issues, demonstrating the relevance and importance of a well-rounded, interdisciplinary education. Through their work, students made connections between academic disciplines and highlighted the value of examining knowledge claims from diverse perspectives.
The TOK Exhibition also serves as a valuable learning experience for the entire school community. Students from grades 7 to 12 had the opportunity to engage with the work of their senior peers, sparking curiosity and inspiring them to think critically about the world around them. The exhibition fostered a sense of mentorship and collaboration between students of different ages, encouraging a lifelong love of learning.
Congratulations to Adrian S., Alex Y., Briana P., Calvin Z., Eliza C., Gabriel A., George O., Hashim M., Jeremy W., Jordan S., Joseph Y., Kylie K., Murad K. and Raheem Y. for their great presentations at this year's TOK Exhibition!