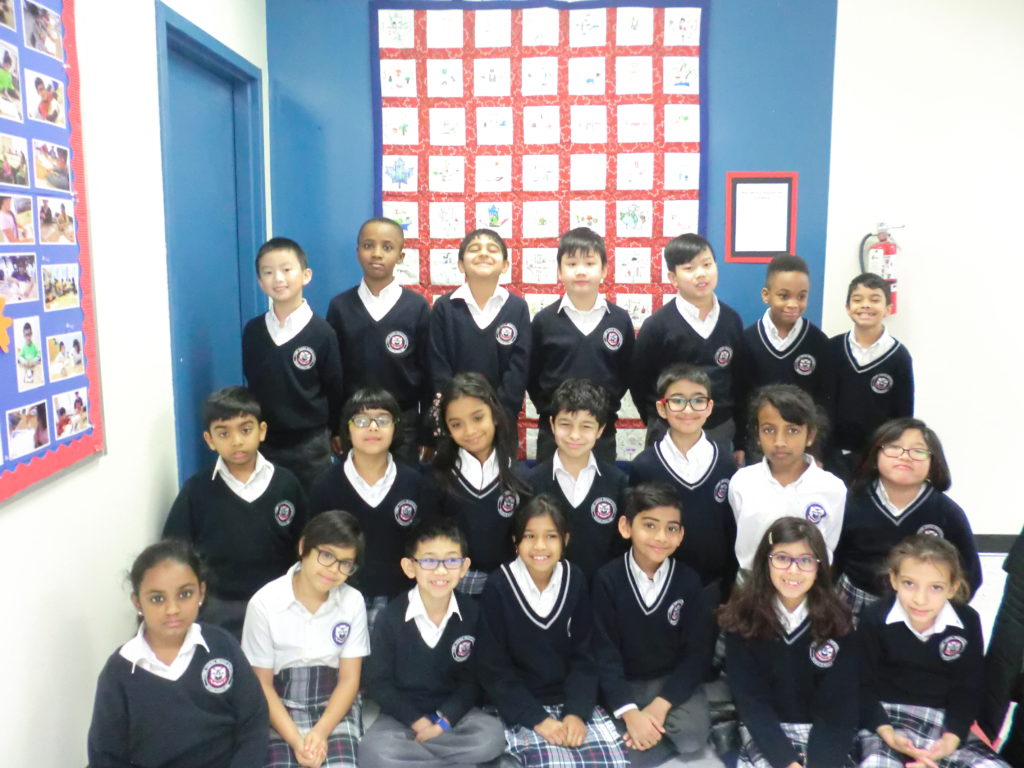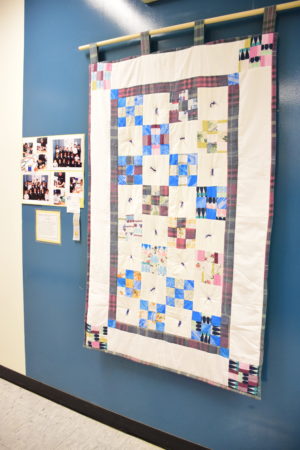 In the IB Primary Years Programme (PYP) Transdisciplinary Unit, "Where We Are in Place and Time", our grade 3 students examined the life of early settlers in Upper Canada in the 1870's. As part of the Summative Task component, the students in the grade 3 classes collaborated to create a unique quilt in their own Town Centre Quilting Bee. This has been a special winter group project with the classes making beautiful quilts in 2018 and 2019.
This fall, the 2 quilts were entered in the Markham Fair Needlecraft Contest. We are pleased to announce that the 2018 blue quilt placed 3rd in the tied quilt – any bed size category and the 2019 red quilt also placed 3rd in the category of hand quilted quilt – made by 3 people or more.
These quilts are proudly on display along with their Markham Fair ribbons in the grades 2 and 3 hallway and by the Senior Band Room. Congratulations to the students and staff for their hard work in producing these delightful creations.