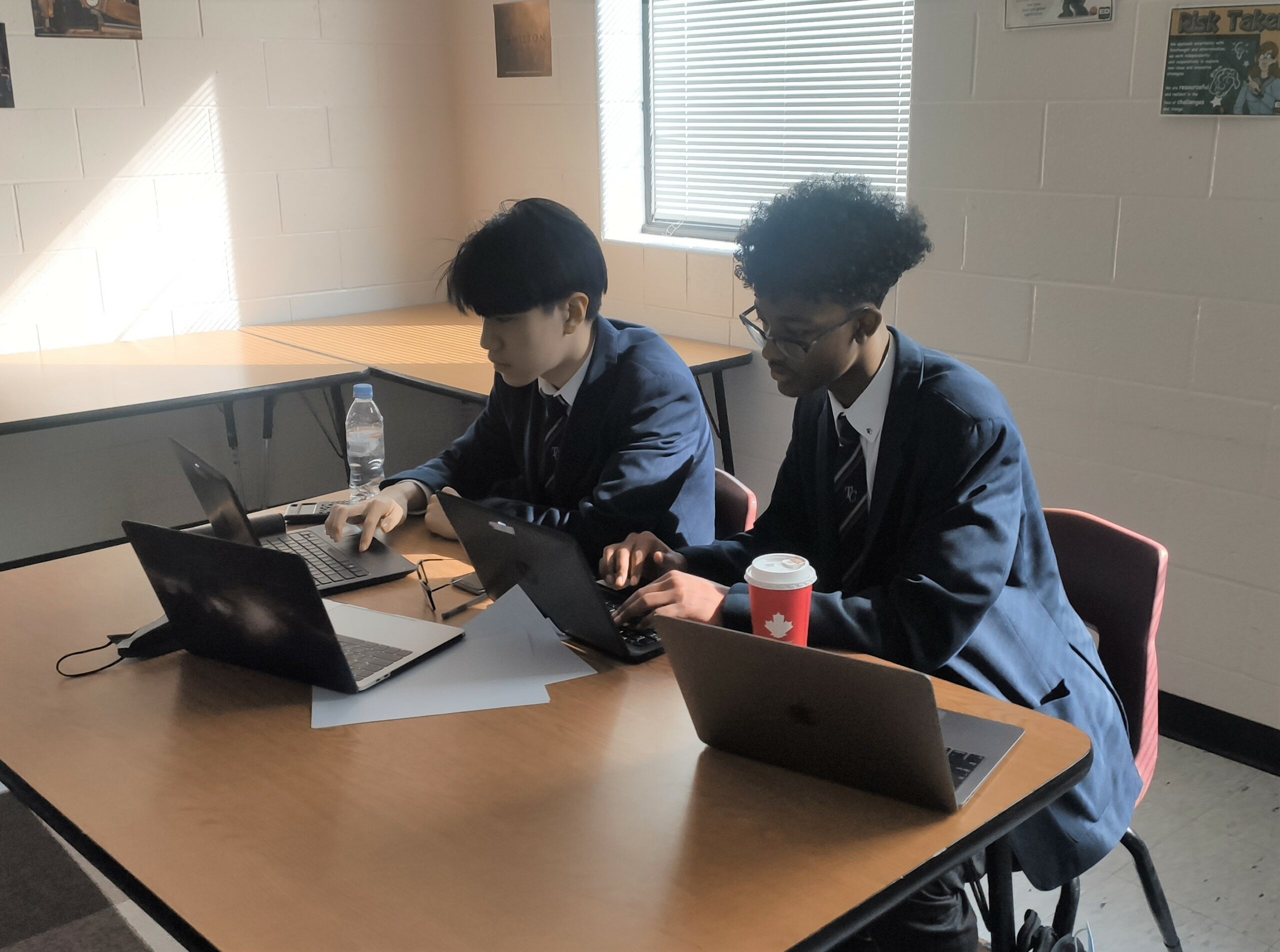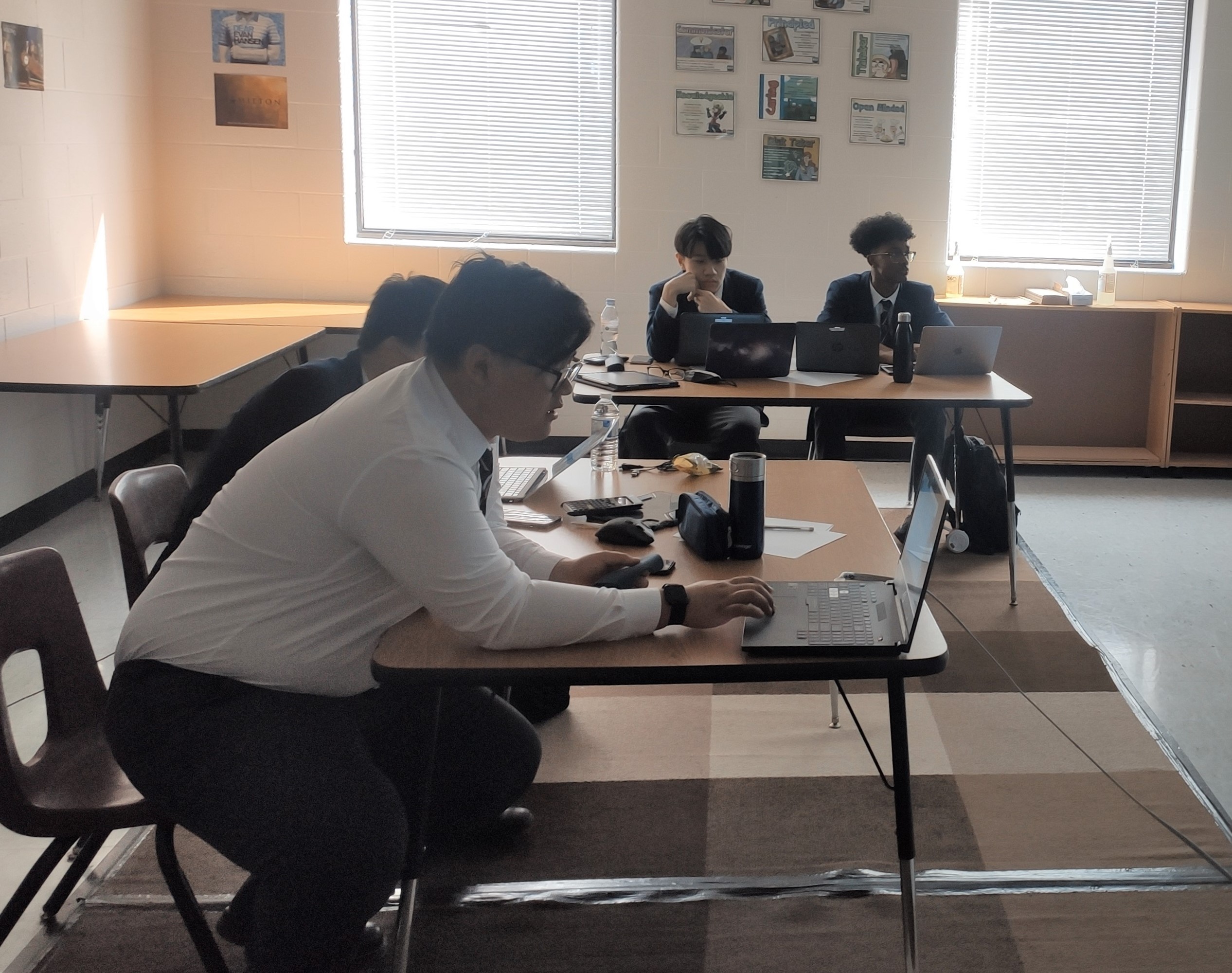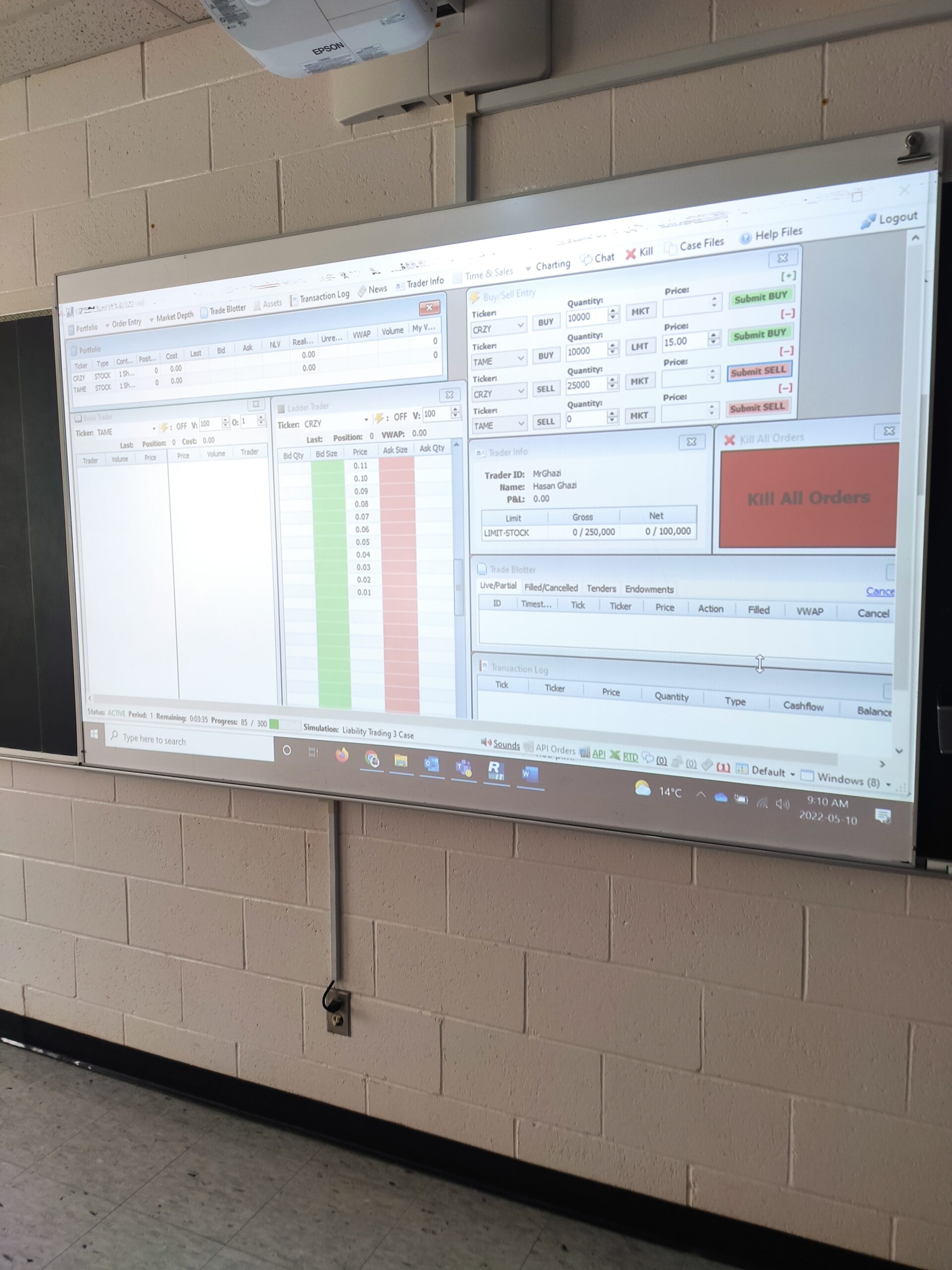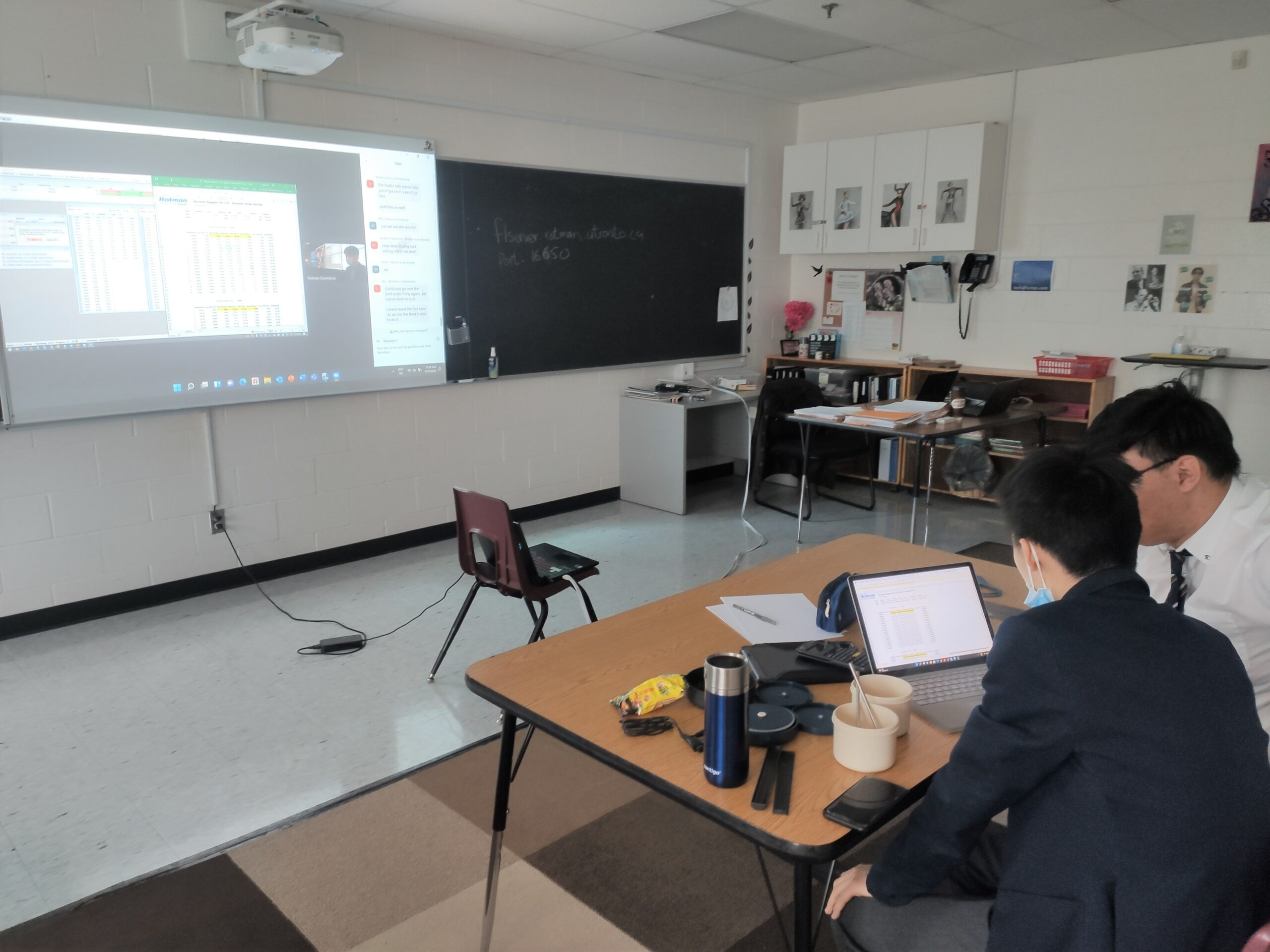 On May 10th, TCPS High School students from grades 11 and 12 participated in the 9th High School Market Simulation Challenge hosted by the BMO Financial Group Finance Research and Trading Lab (Rotman FRT-Lab). The Rotman FRT-Lab is a state-of-the-art facility at the University of Toronto Rotman School of Management that contributes to the integration of theory and practice, running interactive simulation-based learning sessions and providing students with real-time access to financial resources and databases. This Challenge provides exceptional high school students with an introduction to the field of finance and an opportunity to learn through simulated business scenarios.
The competition was open to students in grades 11 and 12 who have applied to the U of T Rotman School of Management. TCPS students were joined by senior high school students from over 200 schools across Canada.
Our TCPS students performed exceptionally well with one of our teams making over $200,000 profit in the simulation rounds and our school placed in the top 25% of schools in Canada. This was a great opportunity for students to explore real world business experiences. Congratulations to our participants!