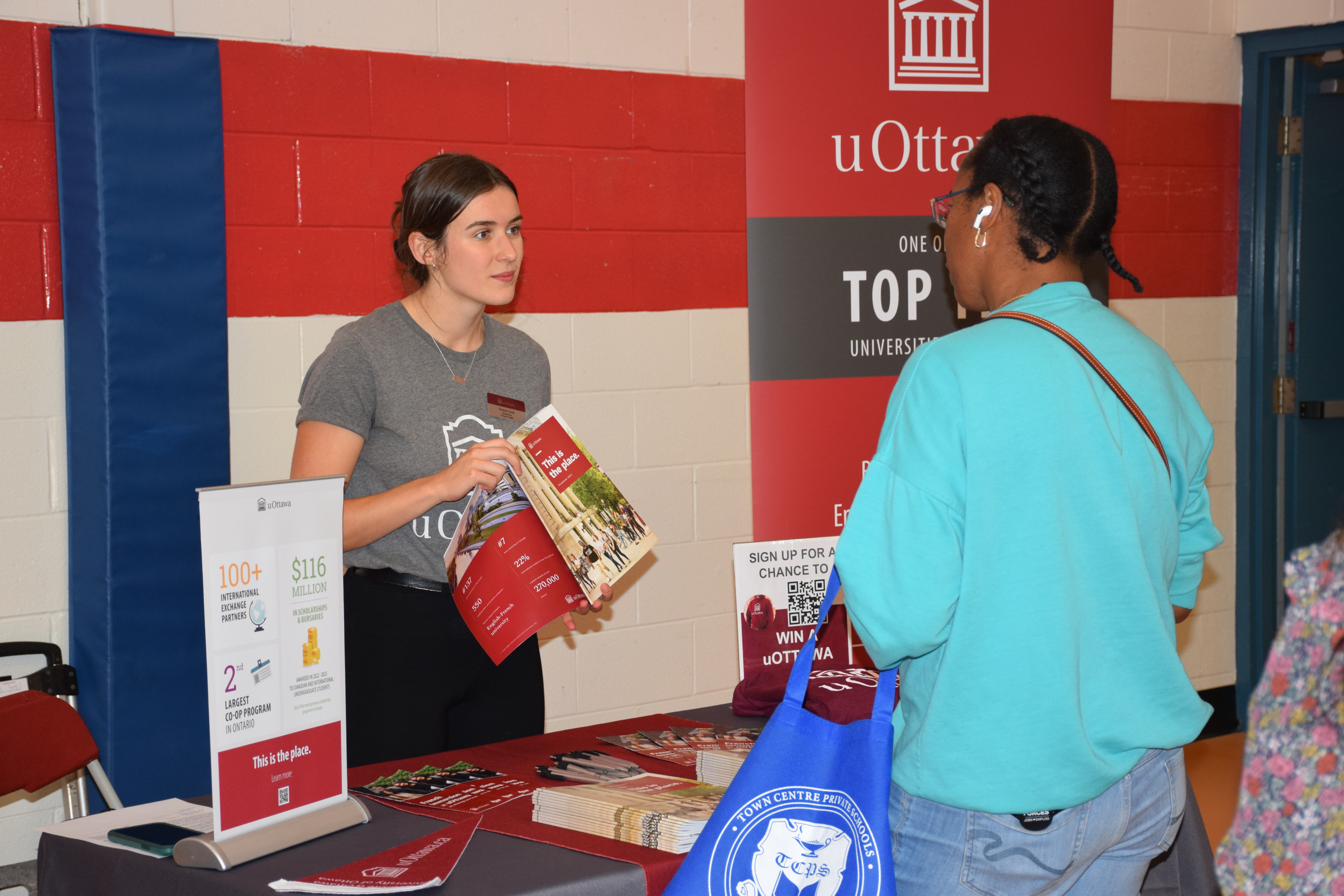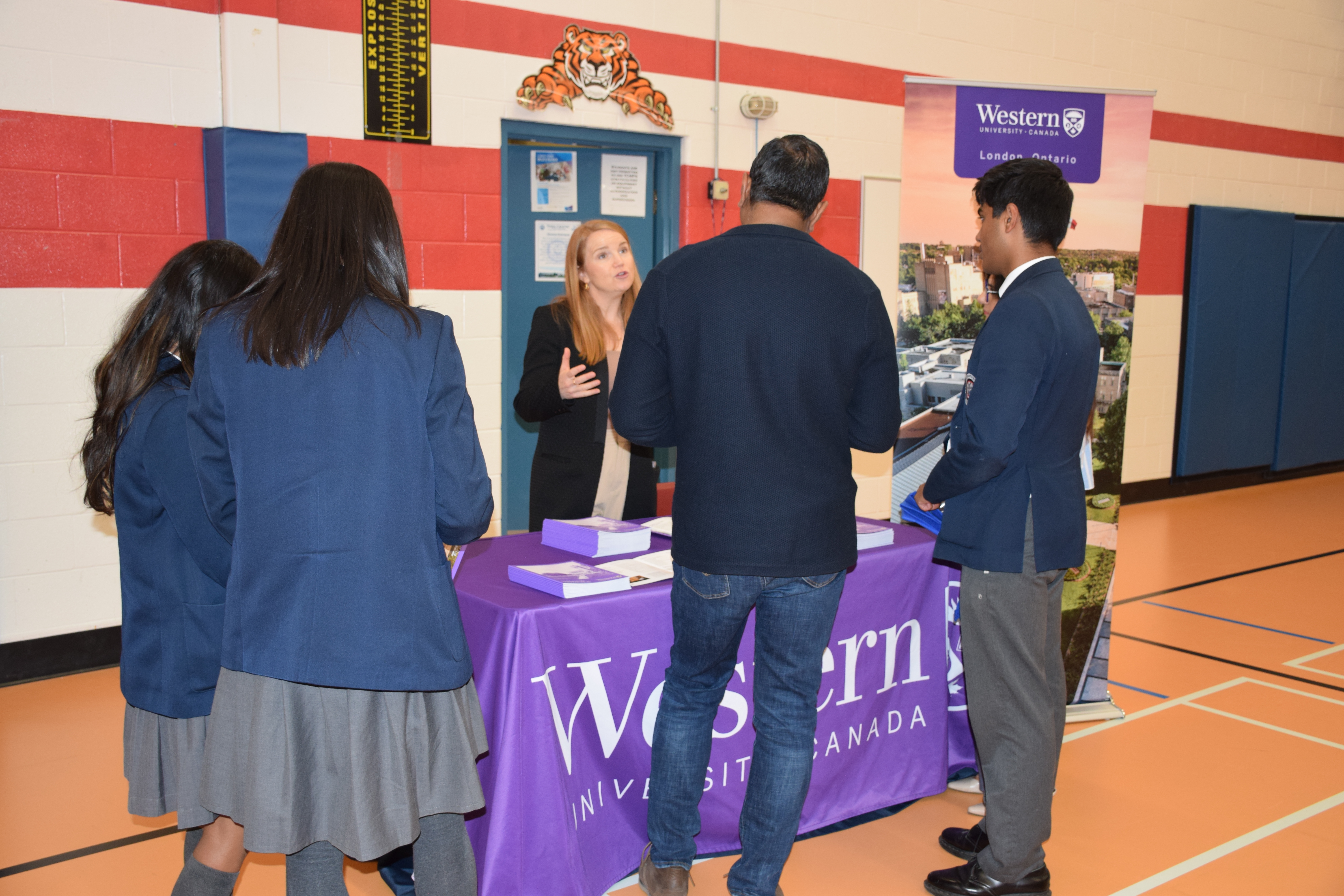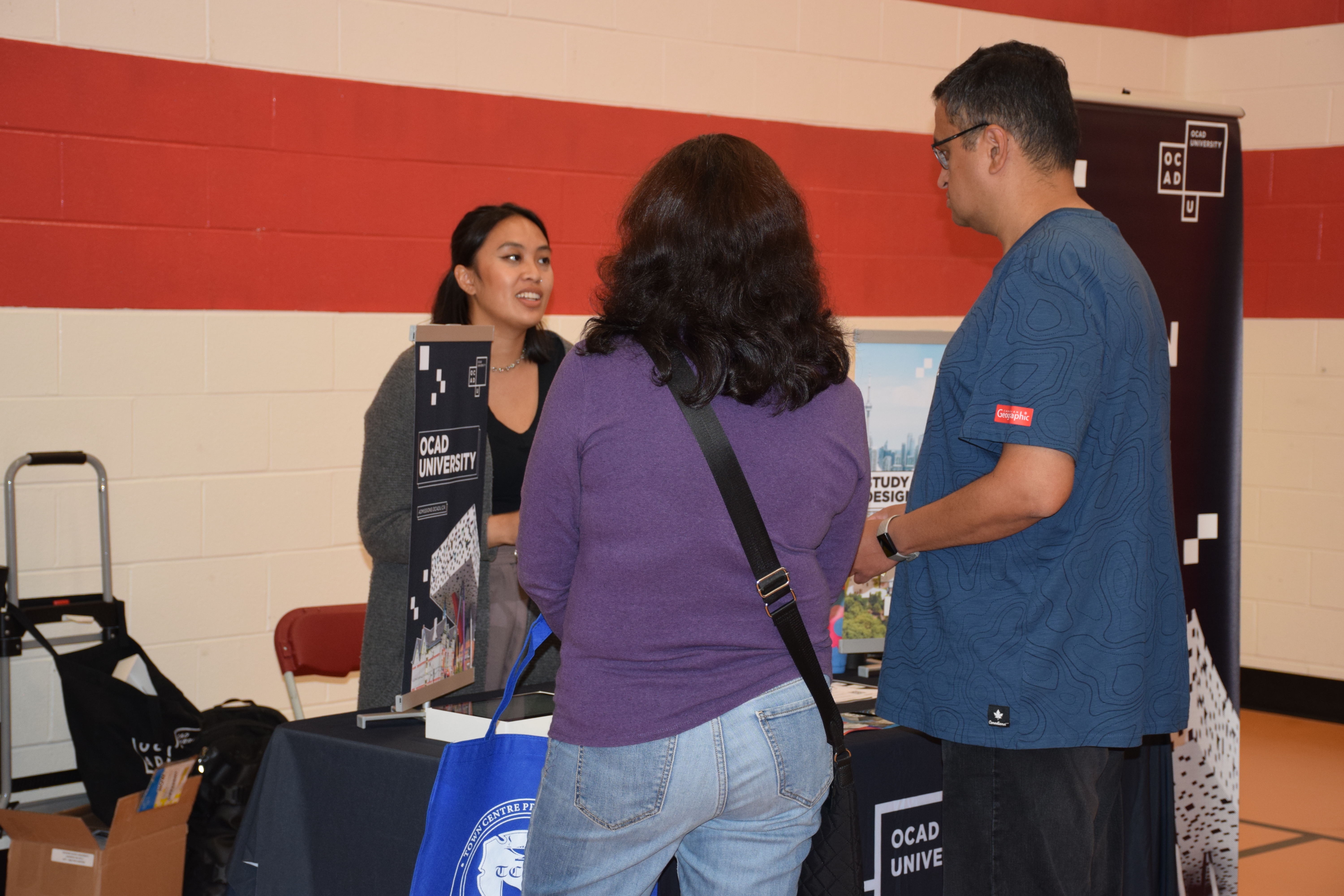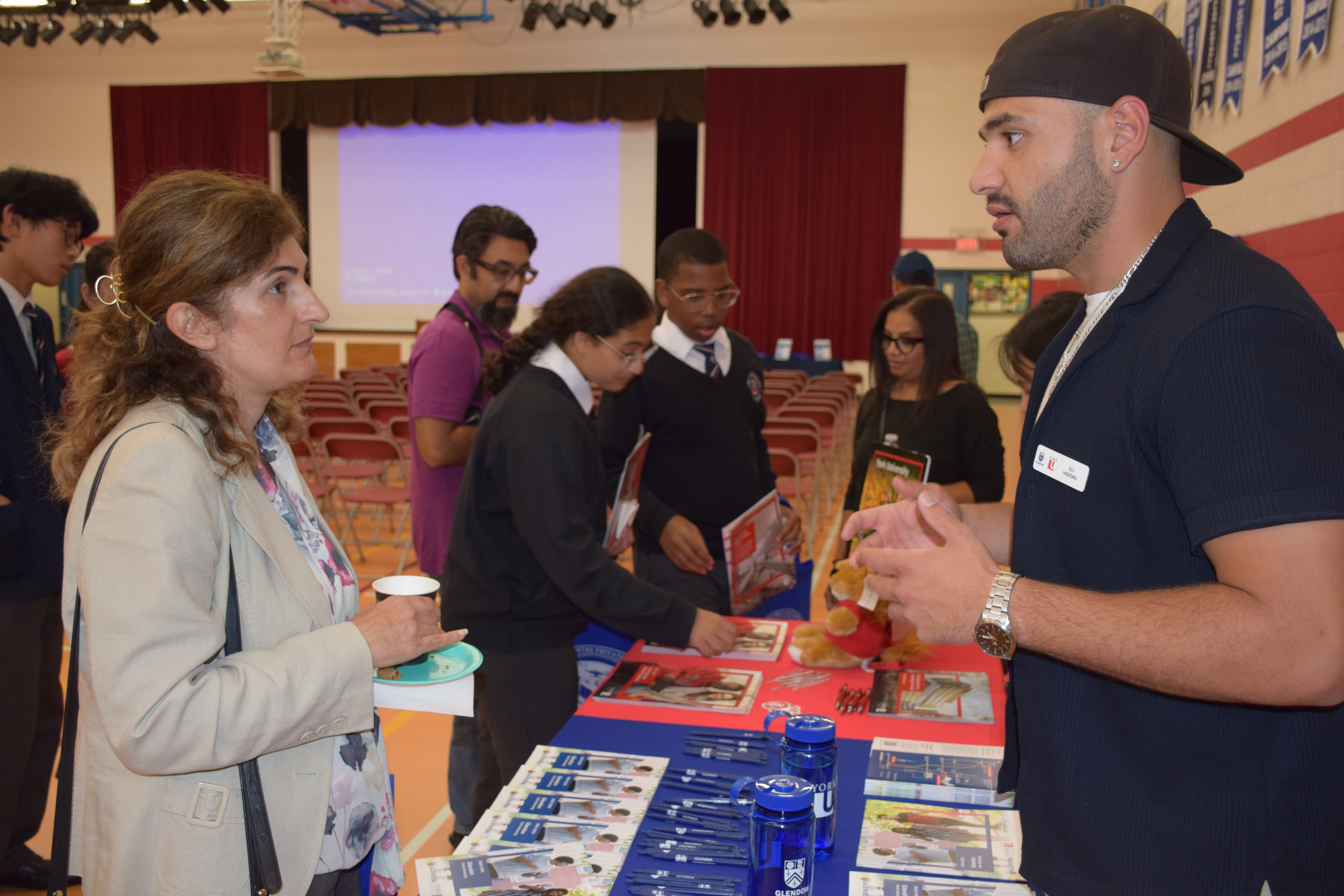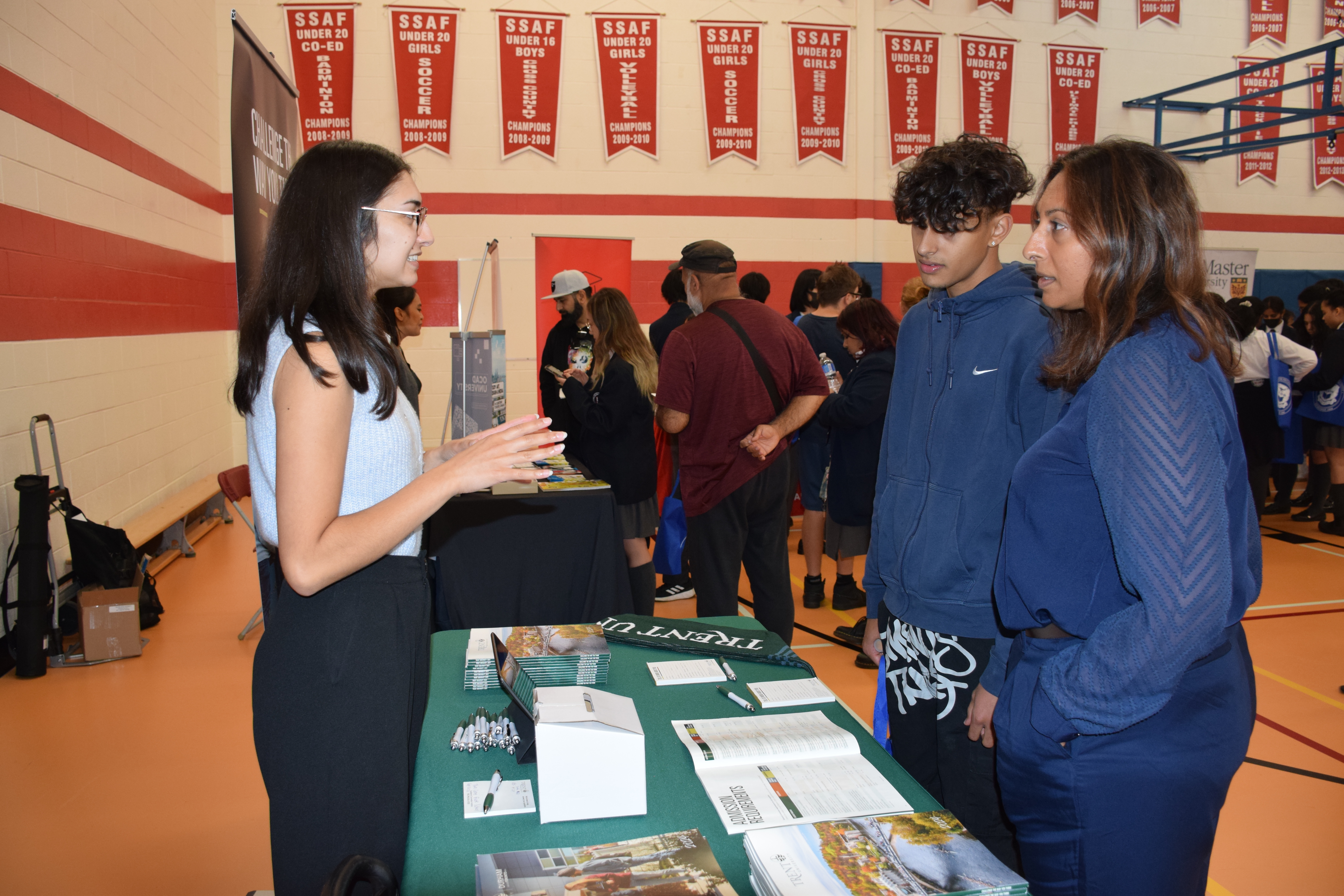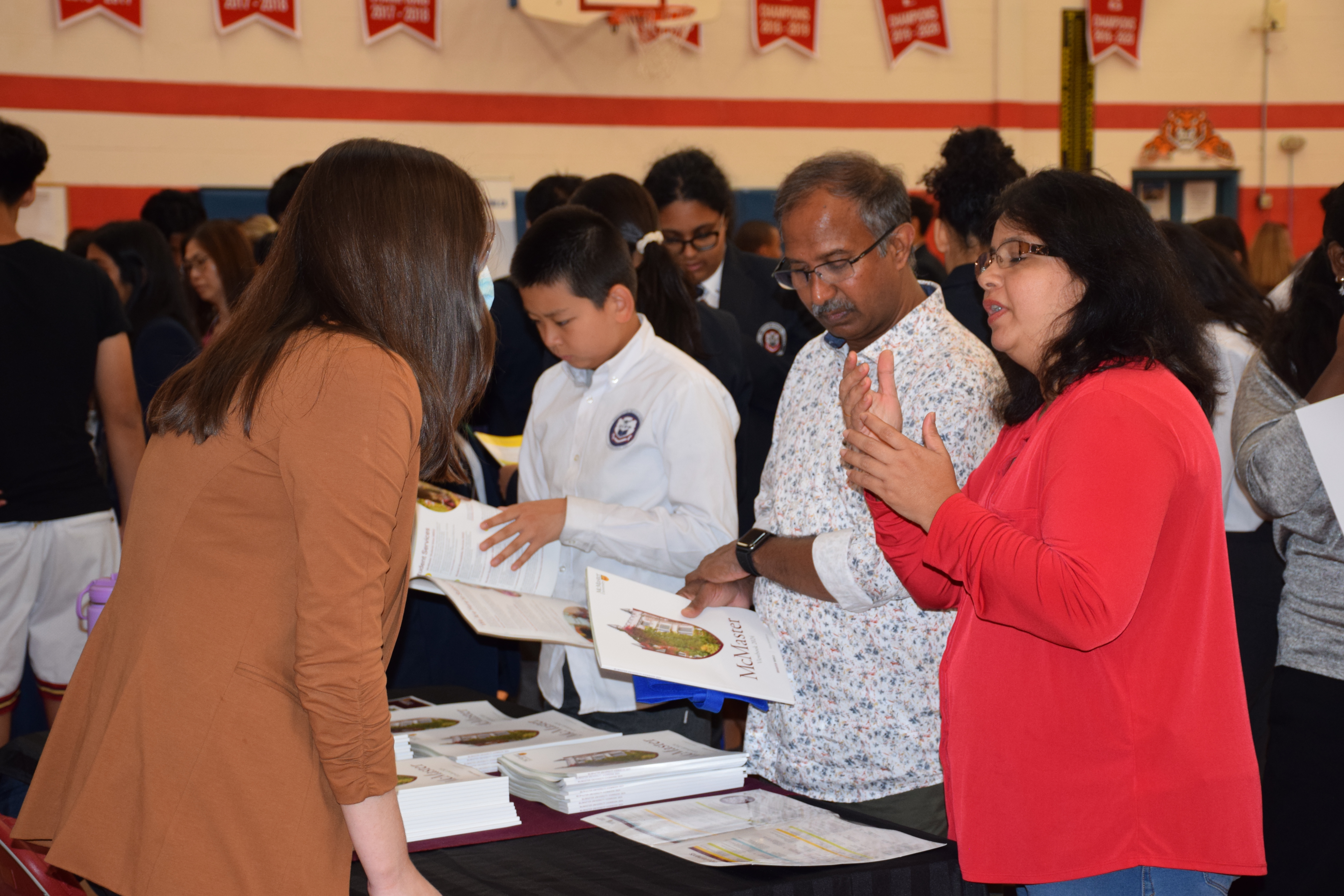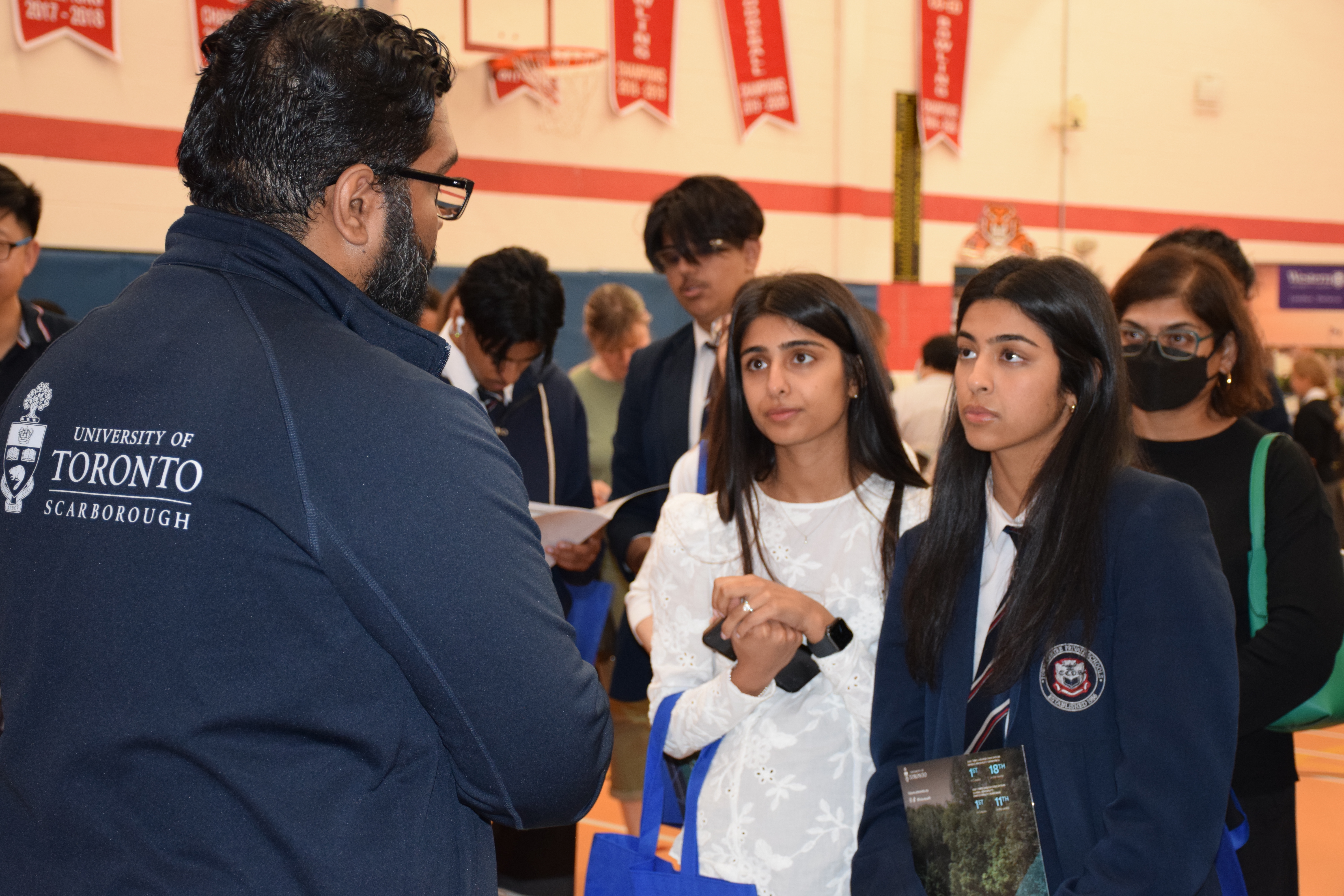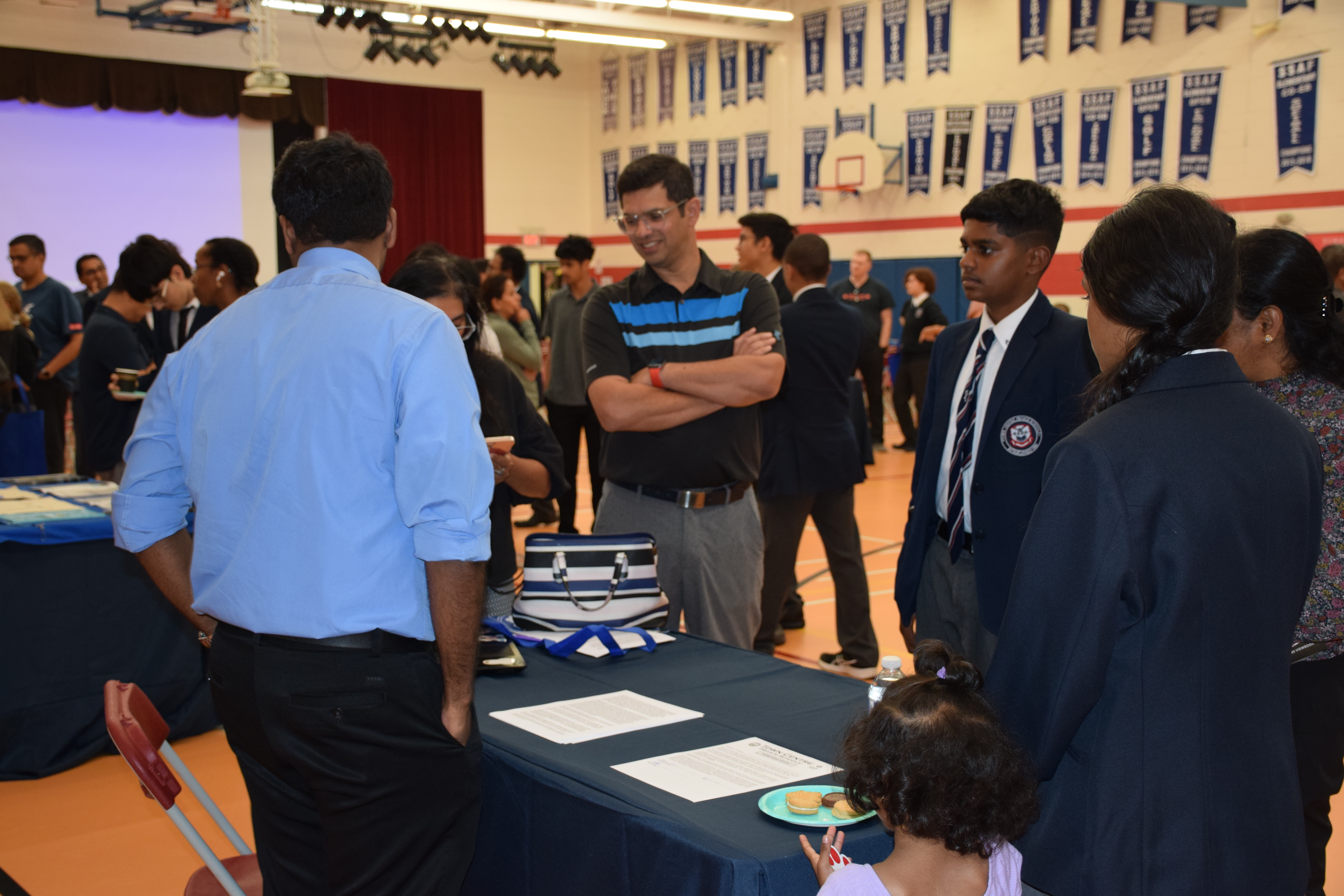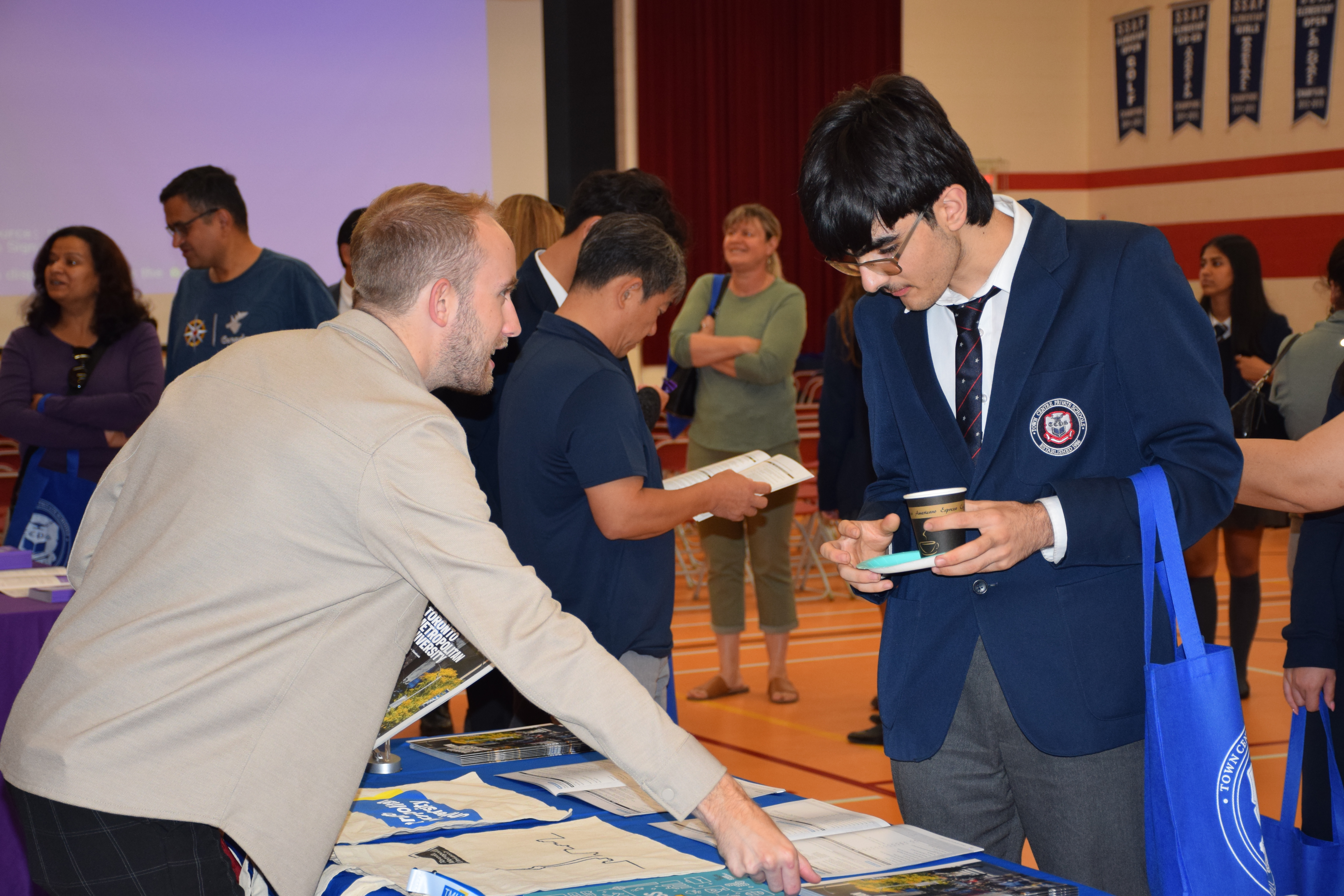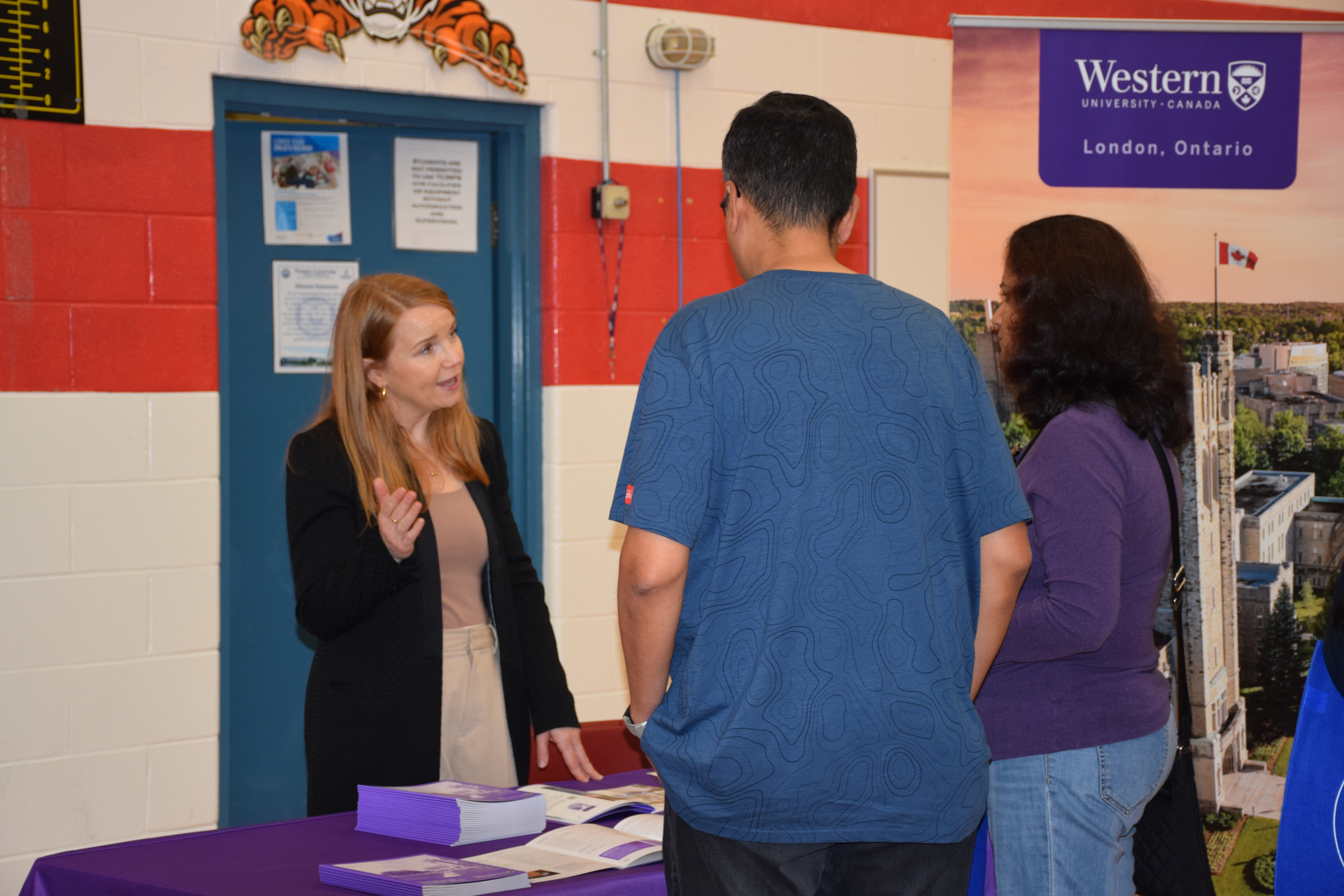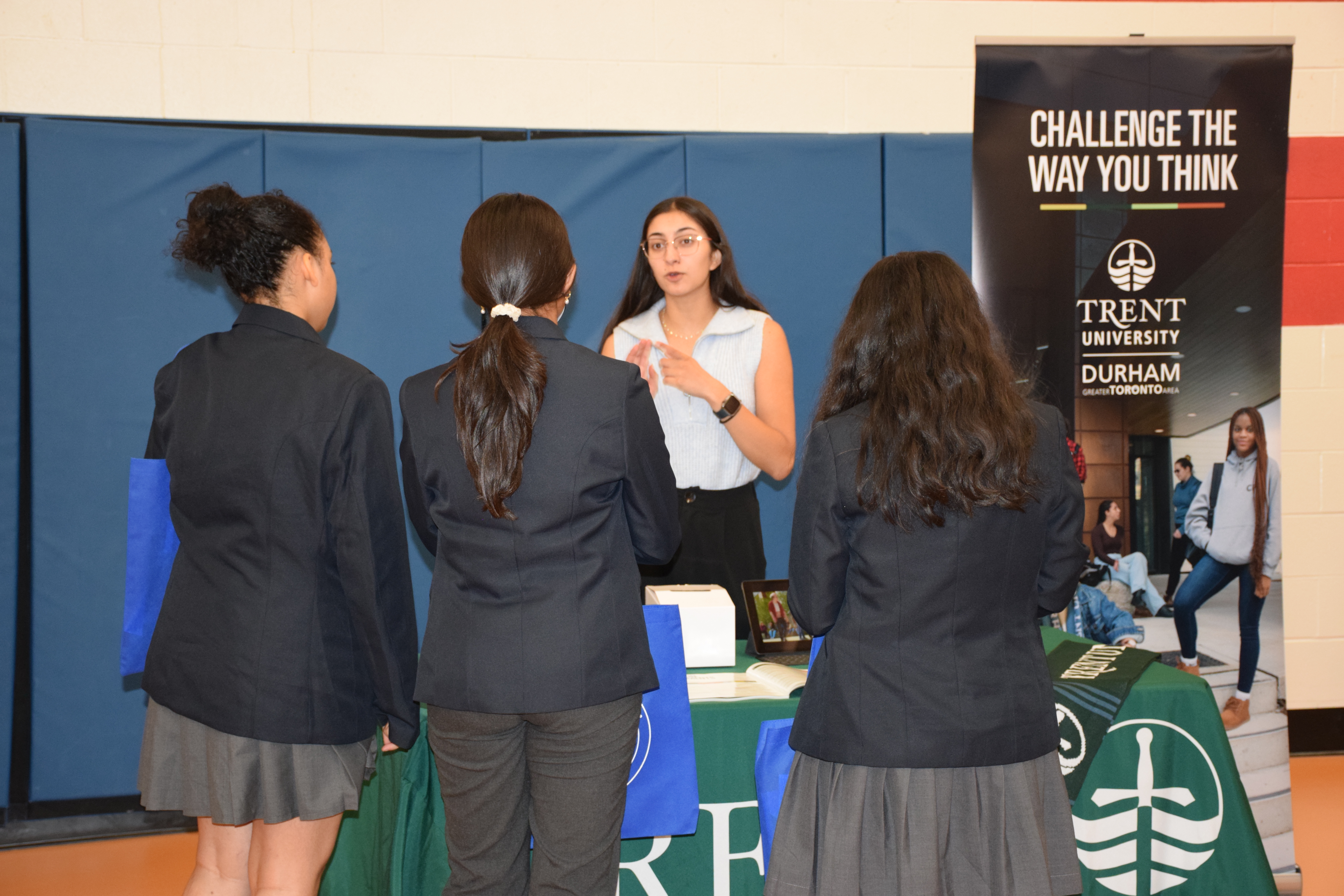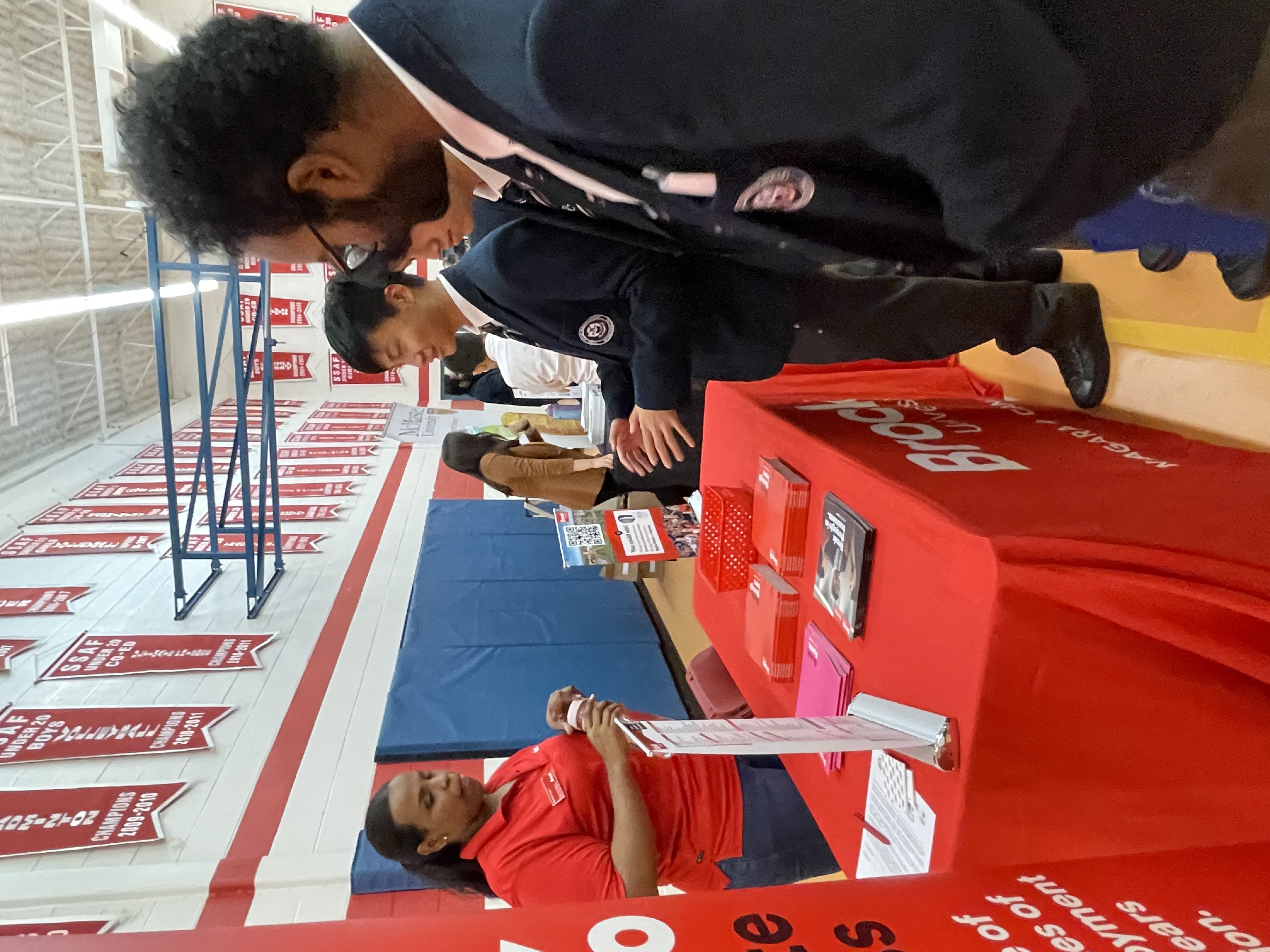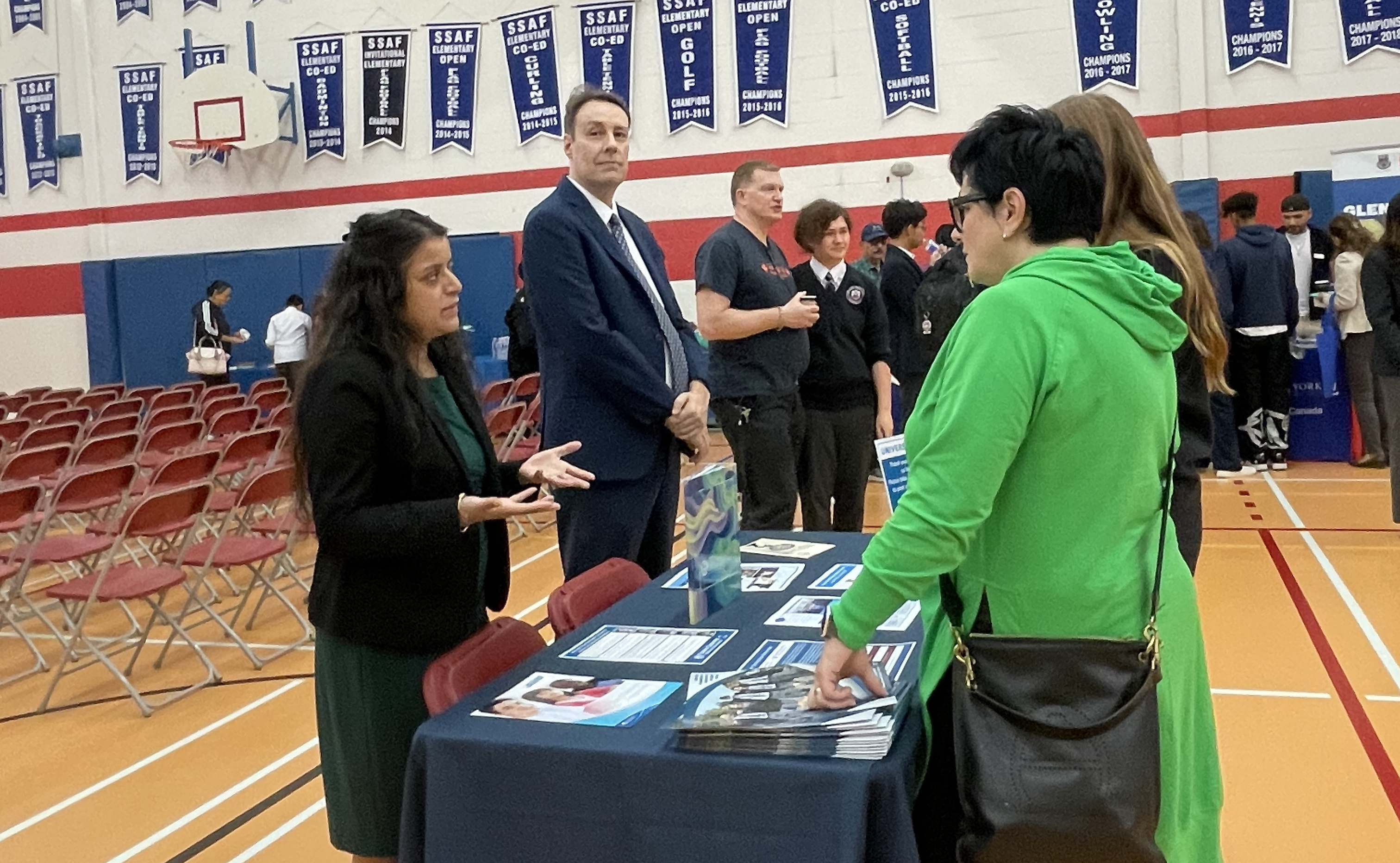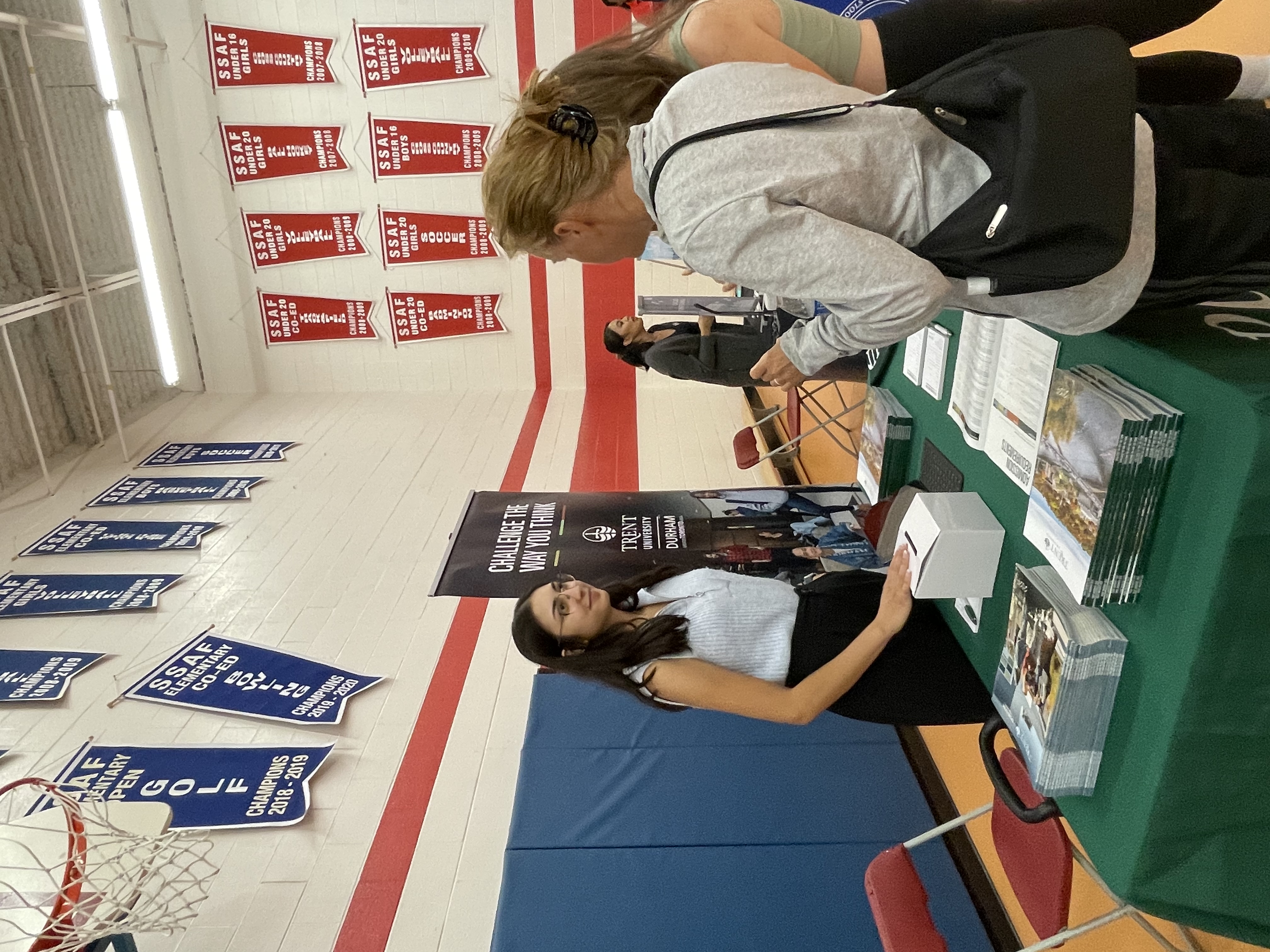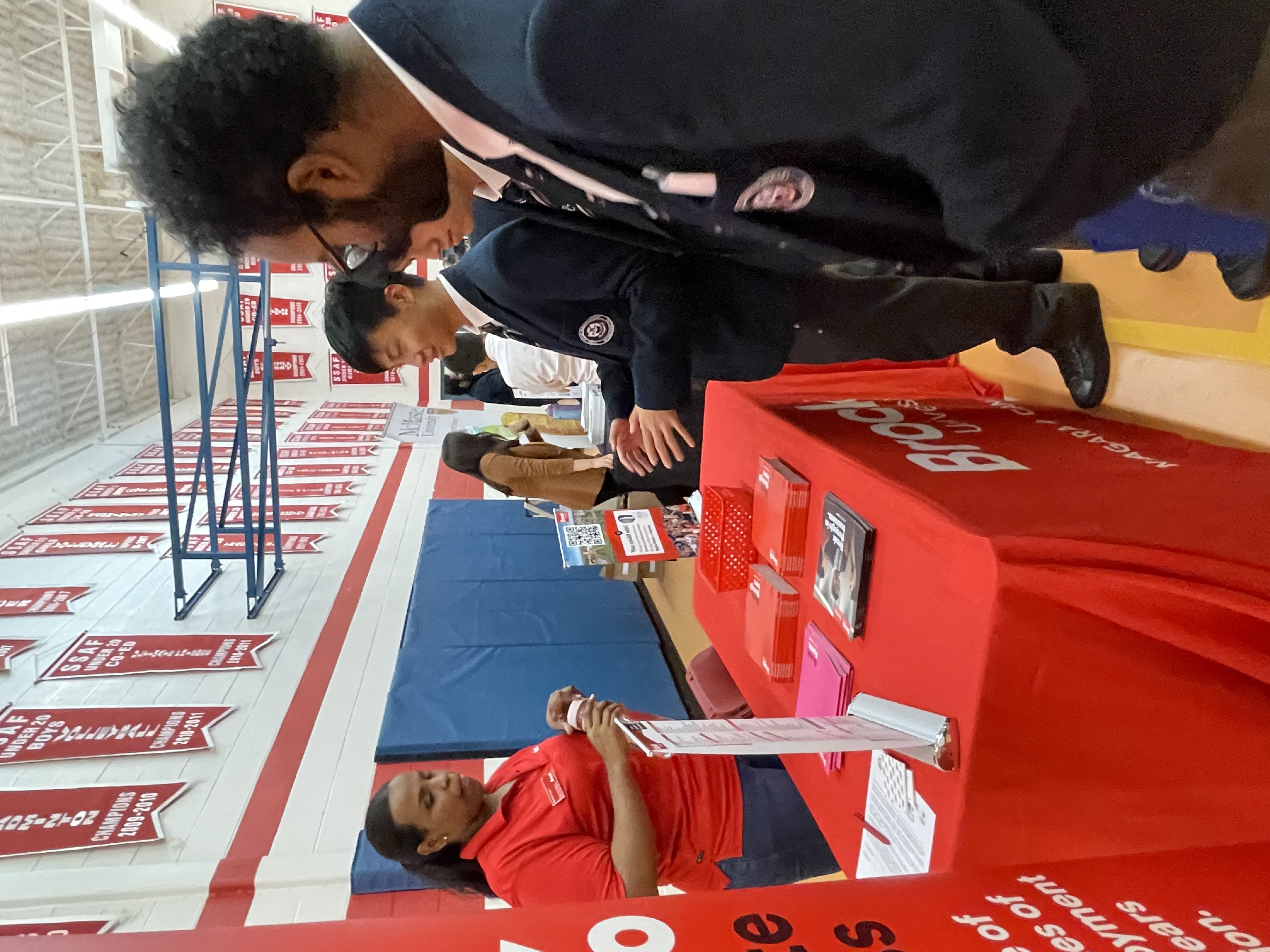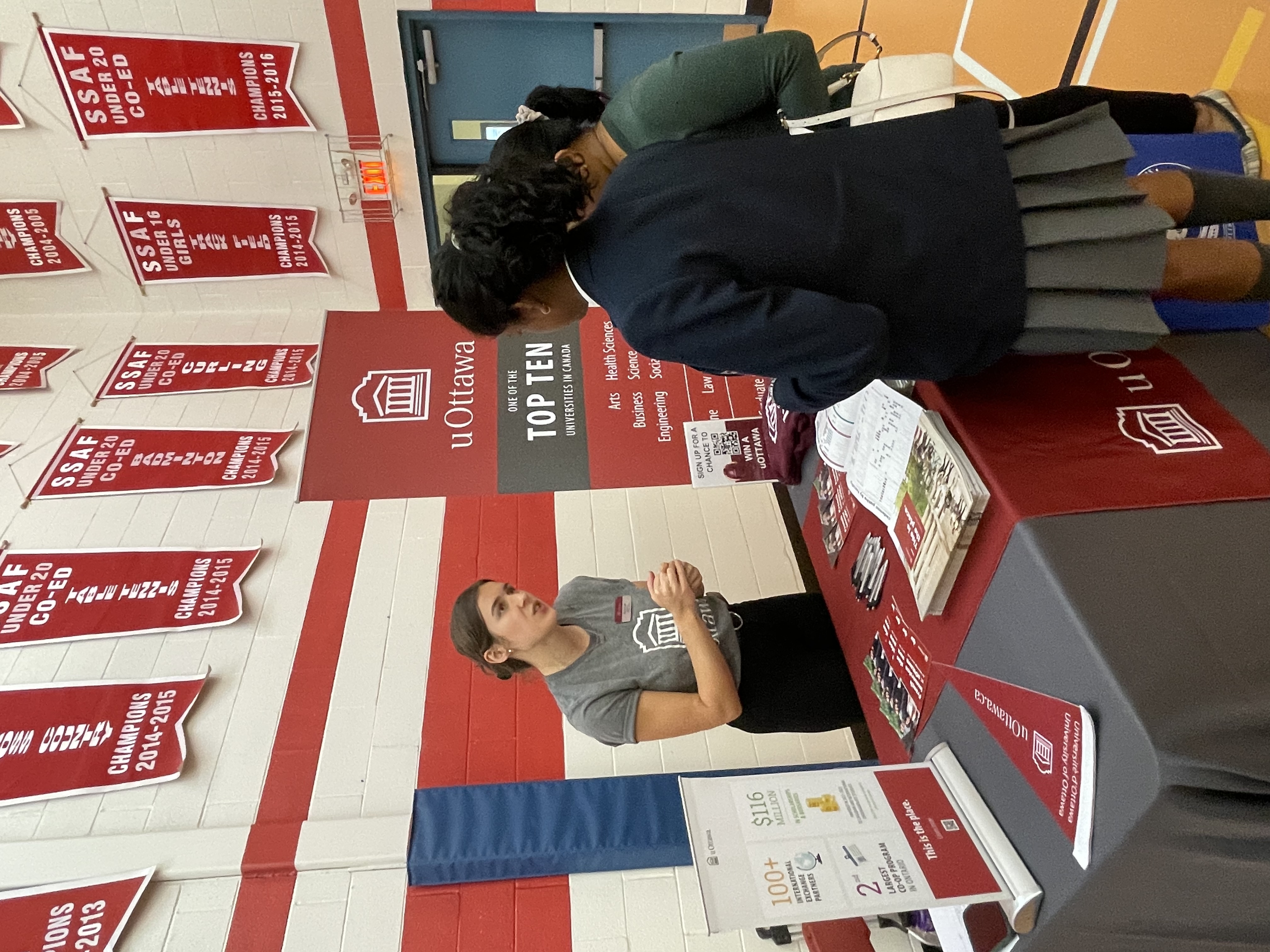 image-20230921-201734-534b21f1
image-20230921-201504-2aff09d5
image-20230921-201646-32161c6d
image-20230921-201734-534b21f1
image-20230921-202204-07195700
image-20230921-205713-48feabb1
With our grade 12 students commencing their final year of High School, it's time for students to start making decisions regarding which university they wish to attend in September 2024.
Last week, our High School Division held a University Fair with representatives from the University of Toronto, York University, McMaster University, Western University, Brock University, the University of Ottawa, Toronto Metropolitan University, the Ontario College of Art and Design University and Trent University in attendance.
The Fair was open to families with children in grades 6 through 12. We had a wonderful turnout with parents and students learning about the university programs while providing information to our Elementary students about our High School program.
The university representatives provided important information regarding the university application process and how to start researching potential program choices. Over the next few months, individual conferences with High School Vice-Principal, Mr. Huber, will be held to monitor and guide the graduating class of students through this process.